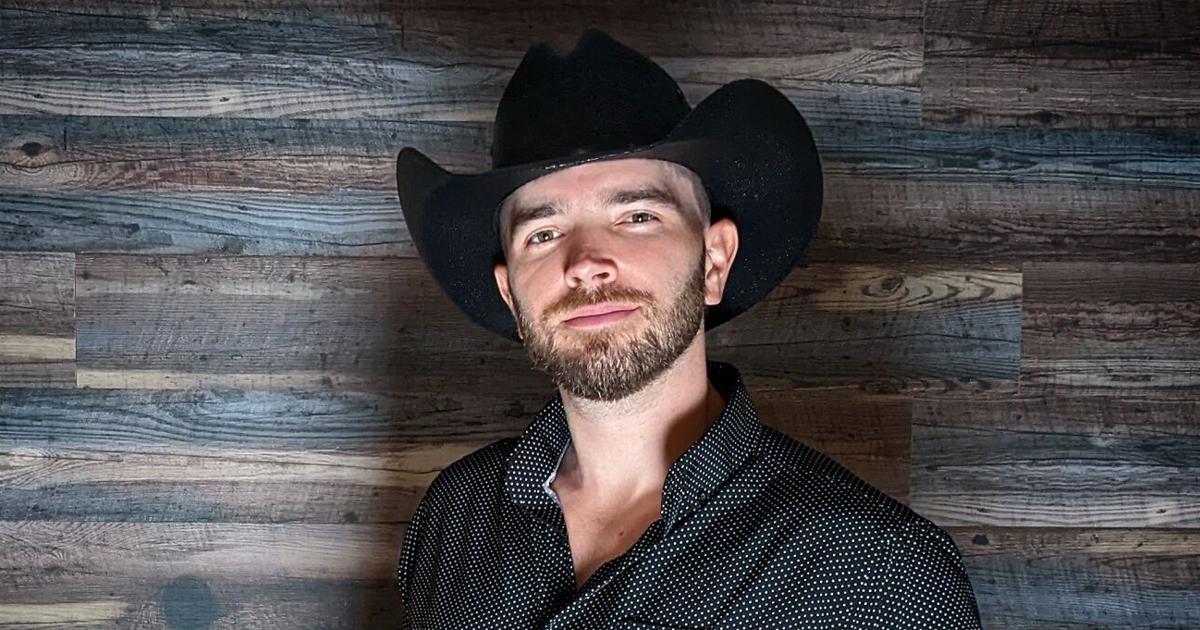 Former Iowan looking at success with debut CD of Midwest Country music

BY EARL HORLYK
Sioux City Journal

You've probably already heard the slick melodies that represent the Nashville sound or the Americana-esque stylings of Red Dirt Country and, even, the rough-edge raucousness of Honky Tonk.
But what the heck does Midwest Country sound like? 
If you ask Walker Mathison, country music for the middle staters revolve around topics that resonate with people living in the heartland.
"We aren't from Texas or Tennessee and we aren't a part of the corporate music scene," he explained. "Instead, Midwest Country is down-home music for people who've traveled over gravel roads and don't mind living in flyover territories."
Mathison ought to know. This is the type of music he listened to as a kid. 
Also, "Midwest Country" is the name of the debut CD that Mathison and his band Ranahan put out in 2022.
Previously known as Matt Walker, he was raised in Sioux City and graduated from East High School in 2008.
Growing up in Morningside, Mathison admitted he wasn't always a country music fan.
"As a kid, I was into skateboarding and into punk music, if you can believe it," he said with a chuckle.
That is until Mathison became involved with East's show choir program, which was then under the direction of Heath Weber.
"Heath knew I wanted to pursue music after high school," Mathison explained. "This is why he suggested I study musical theater in college and try to gain as much knowledge in other types of music as possible."
Enrolled at the prestigious Millikin University, in Decatur, Illinois, he earned a bachelor's degree as a part of the college's musical theater program. 
Upon leaving college, Mathison followed Weber's advice.
Employed as an entertainer on cruise ships, he became a dancer as well as a singer.
"Dancing meant stepping completely out of my comfort zone," Mathison noted with a sigh. "But working on cruise ships gave me valuable performing experience while allowing me to visit exciting locations. If I had to dance, I was willing to learn how to do it."
Relocating to Orlando, Florida, he became a performer at local theme parks like Walt Disney World, Universal Studios and Jimmy Buffett's Margaritaville Resort. 
"When I first got to Orlando, a cappella singing was hot and my first gig was in a barbershop quartet," Mathison said. "It was just like Heath Weber told me many years earlier. Learn as many types of music as you can and you'll never be out of work."
In large part that's because show business is, indeed, a business.
"Being a struggling artist may seem romantic if you want to live in your car," Mathison said. "If you want to have a wife and buy a house, you need to find ways of making money."
The ambitious Mathison also wanted to be an entrepreneur. Which is why he founded Broadway Beach Entertainment, which books performers in cruise ships, national tours and at theme parks. 
"After being a performer for so many years, I decided to share all of the lessons I'd learned along the way," he said.
This included Mathison repositioning himself into a singer-songwriter who performs primarily as a country artist.
"Whenever you see interviews with (Grammy Award winner) Kasey Musgraves, she never identifies as a country singer because it pigeonholes her to a certain genre," he said. "Why do that when you don't have to?"
Describing himself as a country crossover performer, Mathison is as likely to perform a Johnny Cash cover as he is something by a country pop-friendly Florida Georgia Line.
Despite that, he admits to having a country music aesthetic when it comes to headgear.
"I grew up at a time when guys like Travis Tritt and Kenney Chesney wore cowboy hats on stage," Mathison said. "While I like newer singers, a Dierks Bentley-type of baseball cap will never take the place of my cowboy hat."
Since starting Broadway Beach Entertainment more than five years ago, Mathison now finds himself behind a desk more often than he is on the road. 
"You know what? I'm OK with that," he said. "Performing is and will always be a passion for me. I never wanted it to feel like a job."
As a young man, Mathison admitted he had stars in his eyes. Now, he's content on sharing his love of Midwestern-grown country music.
"The folks who live in the heartlands represent the heart of America," he said. "We love our country music just as much as anyone else."  
Biggest exports from Iowa
Biggest exports from Iowa
#30. Mineral fuels, mineral oils and products of their distillation; bituminous substances; mineral waxes
#29. Fertilizers
#28. Essential oils and resinoids; perfumery, cosmetic or toilet preparations
#27. Miscellaneous edible preparations
#26. Prepared cereal, flour, starch or milk; bakers wares
#25. Tanning and dyeing extracts, dyes, pigments, paints, putty, and inks
#24. Rubber and articles thereof
#23. Aluminum and articles thereof
#22. Furniture; bedding, mattresses, and stuffed furnishings; lamps and lighting fittings, not elsewhere specified or included; illuminated signs, name-plates and the like; prefabricated buildings
#21. Animal or vegetable fats, oils etc. and waxes
#20. Aircraft, spacecraft, and parts thereof
#19. Articles of iron or steel
#18. Albuminoidal substances; modified starches;
glues; enzymes
#17. Iron and steel
#16. Edible preparations of meat, fish, crustaceans, etc.
#15. Organic chemicals
#14. Ores, slag and ash
#13. Beverages, spirits and vinegar
#12. Optical, photographic, cinematographic, measuring, checking, precision, medical or surgical instruments and apparatus; parts and accessories thereof
#11. Sugars and sugar confectionary
#10. Plastics and articles thereof
#9. Pharmaceutical products
#8. Oil seeds; miscellaneous grain, seed, fruit, plants, etc.
#7. Electrical machinery and equipment and parts; sound and TV recorders and reproducers, parts and accessories
#6. Food industry residues and waste; prepared animal feed
#5. Miscellaneous chemical products
#4. Cereals
#3. Meat and edible meat offal
#2. Vehicles other than railway or tramway rolling stock, and parts and accessories
#1. Nuclear reactors, boilers, machinery etc.; parts