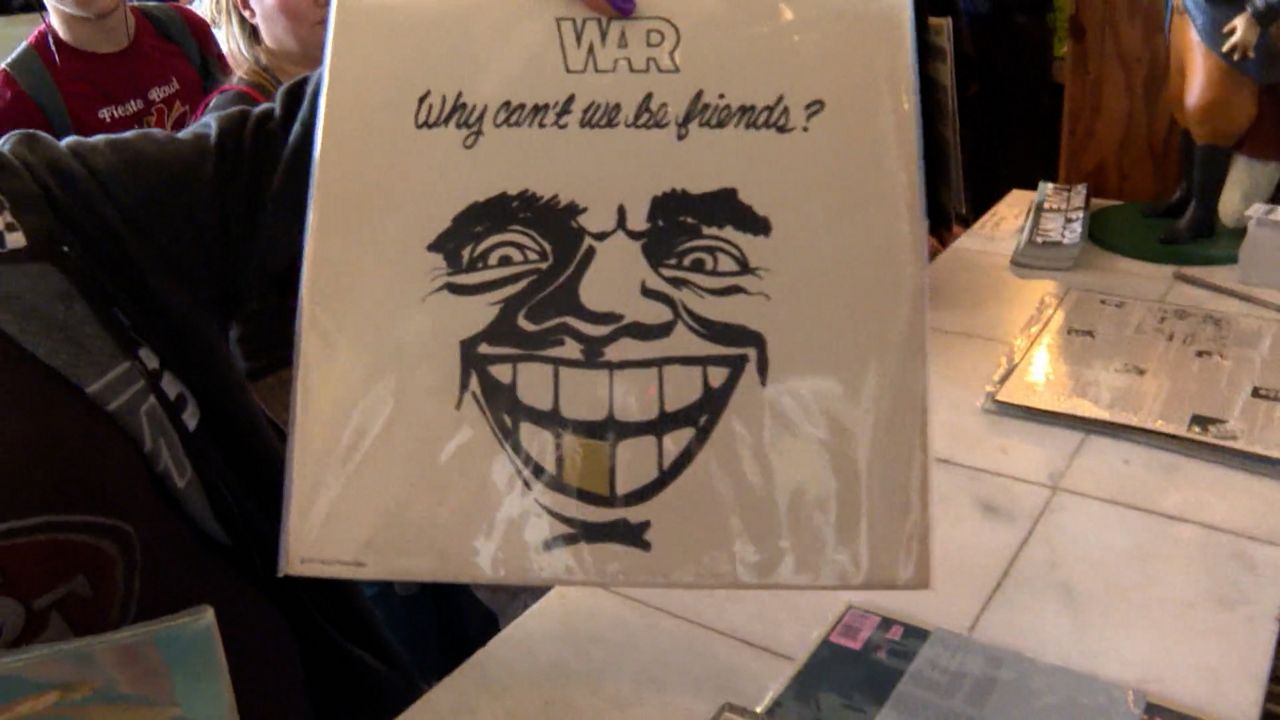 Vinyl record stores to visit
Los Angeles is home to some of the world's best musicians, but it's also home to some of the world's best music curators. Here are some of the best places to find both vintage and new music albums on vinyl and CD, as well as vintage DJ and music equipment.
Rockaway Records
2395 Glendale Blvd.
Los Angeles, CA 90039
After over 40 years, the pandemic caused Rockaway Records to change their business model.
They are now an appointment-only showroom, but it is still the place for rarities, collectible vinyl, concert items and music memorabilia. So you'll want to go to their website and contact them to book your appointment there to discover that hard-to-find album.
Amoeba Records
6200 Hollywood Blvd.
Los Angeles, CA 90028
Some positive news coming out of the pandemic is that Amoeba Records is now back reopened in its new location at Hollywood and Argyle, just a few blocks from the old location with the same vibe and unbelievable finds including the endless racks of records, countless posters on the walls, t-shirts, books, mugs — you name it, they have it. 
JDC Record Store – San Pedro
447 W 6th St.
San Pedro, CA 90731
JDC Records was founded in 1977 by Jim "Mr. Cool Cat" Callon and his wife, Dacie. JDC is derived from their initials. Located in Historic Downtown San Pedro, JDC records is a source of music history. Callon was a musician and sound engineer who worked with many legendary acts of the '60s and '70s, including The Doors, Janis Joplin and Parliament Funkadelic. JDC was an important record distributor during the golden years of dance music from 1976 to 1990. Now you can still buy and sell records to JDC in their San Pedro storefront from noon to 5 p.m. Tuesday through Sunday, or you can shop online at JDC records on Amazon.
Port of Sound Record Shoppe – Costa Mesa
1500 Adams Ave #104-B 
Costa Mesa, CA 92626
From rare and hard-to-find albums to new releases, there is something for everyone at Port of Sound. They have tons of genre sections to browse, from punk rock to classical to world music and everything in between. They're open from 11 a.m. to 10 p.m. Monday through Saturday and from noon to 10 p.m. Sundays.
The Record Parlour – Hollywood
6408 Selma Ave.
Los Angeles, CA 90028
The Record Parlour is a mecca of pre-digital entertainment. Home to more than 15,000 records, rare jukeboxes, restored vintage audio gear, music memorabilia and more, there's something for everybody here. Located in the heart of Hollywood, they now also provide event and production space and rent out jukeboxes for parties. They're open for business from 10:30 a.m. to 11:30 p.m. every day.
Watch "The SoCal Scene" at 9 p.m. every Thursday on Spectrum News 1 and the Spectrum News app.
CORRECTION: A previous version of this article incorrectly indicated that Atomic Records has reopened and neglected to note that Rockaway Records is open for appointments only. The article has been updated. (July 21, 2021)
https://spectrumnews1.com/ca/la-west/socal-scene/2021/07/15/the-socal-5–vinyl-record-stores-to-visit