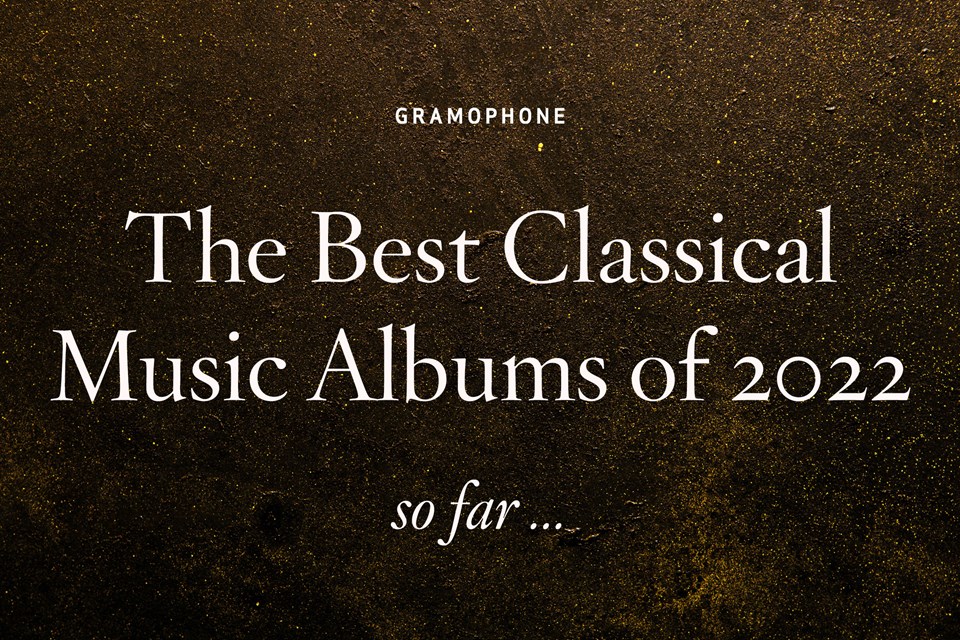 The Best Classical Music Albums of 2022 (So Far)

Our guide to the most outstanding new classical music albums of 2022 – so far! Featuring sensational new versions of Bach's St Matthew Passion, Beethoven's symphonies, Vivaldi's violin concertos and much more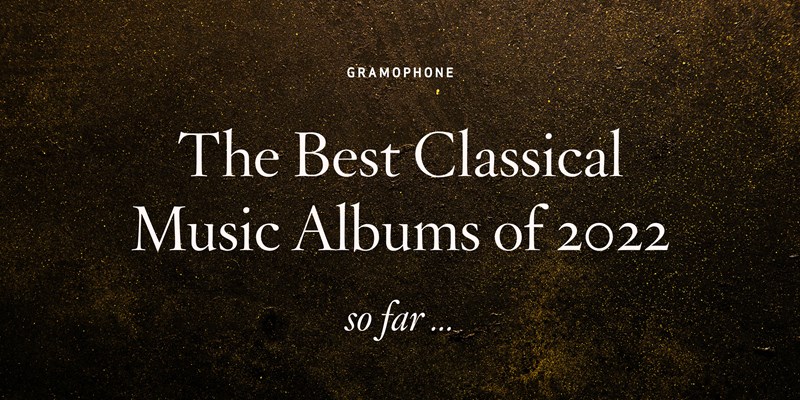 This is our guide to the best classical music albums reviewed in Gramophone magazine in 2022. The list will continue to grow as the year progresses, giving you a frequently-updated guide to the most life-enhancing classical music albums available today.
Each album is linked to the original Gramophone review in Gramophone's Reviews Database. The best way to explore new classical recordings is to subscribe to Gramophone magazine. Find out more at: magsubscriptions.com
● The 50 best Johann Sebastian Bach recordings
● The 50 best Wolfgang Amadeus Mozart recordings
● The 50 best Ludwig van Beethoven albums

Handel La Resurrezione
Sols; The English Concert / Harry Bicket 
Linn 
Handel's operatic Easter oratorio gets a beautifully elegant reading from Harry Bicket, who leads an excellent English Concert and a superb all-British set of soloists in this truly wonderful recording. 
Read the Gramophone review
Read more: Handel's message for the modern world
---

Beethoven Piano Concertos Nos 1 & 3
Kristian Bezuidenhout fp Freiburg Baroque Orchestra / Pablo Heras-Casado 
Harmonia Mundi 
Kristian Bezuidenhout completes his super set of the Beethoven concertos with this joyously spirited pairing of Nos 1 and 3.
Read the Gramophone review
---

Saint-Saëns Piano Concertos Nos 1 & 2
Alexandre Kantorow pf Tapiola Sinfonietta / Jean-Jacques Kantorow 
BIS 
Another concerto set completion, and one that reveals exactly why Alexandre Kantorow graces this issue's cover. 
Read the Gramophone review
Read more: Inside Brahms's Piano Sonata No 2 with Alexandre Kantorow
---

Weill Symphony No 2. Shostakovich Symphony No 5
Rotterdam Philharmonic Orchestra / Lahav Shani 
Warner Classics 
A fabulous opportunity to hear Kurt Weill's Second Symphony from young conductor Lahav Shani, partnered with a dramatic reading of Shostakovich Symphony No 5.
Read the Gramophone review
Read more: Shostakovich's Fifth Symphony – a deep dive into the best recordings
---

Schnittke. Shostakovich. Silvestrov 'Outcast'
Matangi Quartet 
Matangi 
'A genuinely remarkable disc,' writes Ivan Moody of the Matangi Quartet's recording, their playing revealing a powerful and vivid sense of focus in a well-chosen programme. 
Read the Gramophone review
---

Beethoven. Brahms. Mozart 'Variations'
Simon Trpčeski pf 
Linn 
Three masters of variation form – Beethoven, Brahms and Mozart – are explored, and very clearly enjoyed, by pianist Simon Trpčeski on this delightful album.
Read the Gramophone review
---

Rachmaninov Piano Sonata No 1. Moments musicaux
Steven Osborne pf 
Hyperion 
Where today would one turn 'for more idiomatic, more intelligent, or more beautiful Rachmaninov-playing' asks Patrick Rucker after hearing Steven Osborne's new release? 
Read the Gramophone review
Read more: Top 10 Sergei Rachmaninov recordings
---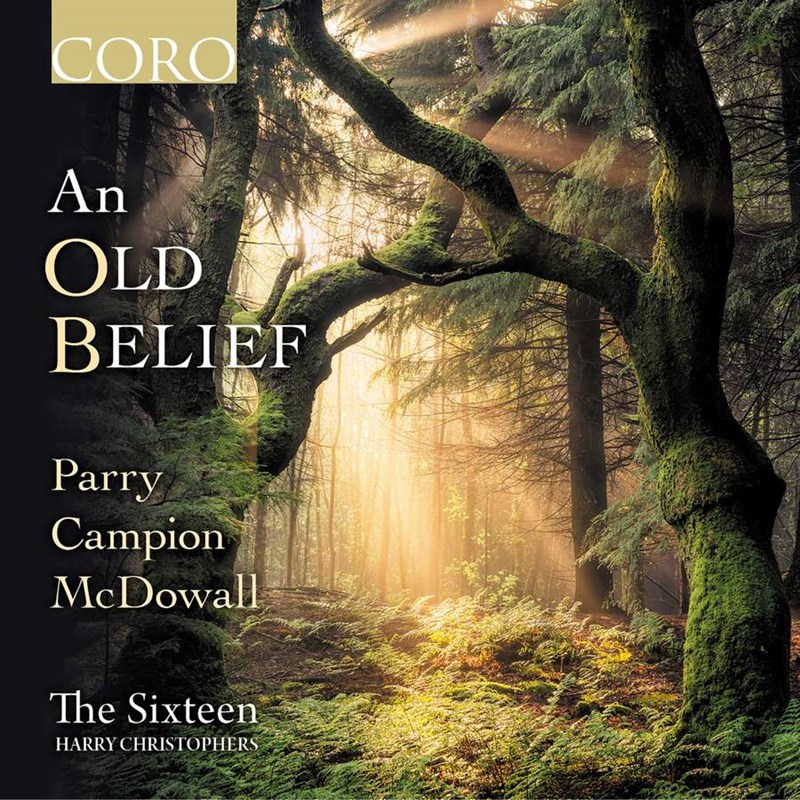 'An Old Belief'
The Sixteen / Harry Christophers 
Coro 
A hugely varied programme musically and powerfully united thematically, this album shows the impeccable approach to interpretation Harry Christophers and The Sixteen bring to everything they perform. 
Read the Gramophone review
Read more: The Sixteen at 40 – 'the basic principle of just loving what we were doing has never left us; it's been the whole nature of the group'
---

'A Room of Mirrors'
Emiliano Gonzalez Toro, Zachary Wilder tens Ensemble I Gemelli 
Gemelli Factory 
From the opening number, Emiliano Gonzalez Toro, fellow tenor Zachary Wilder, and Ensemble I Gemelli have us gripped with irresistible music-making.
Read the Gramophone review
---

'Rivales'
Véronique Gens, Sandrine Piau sops Le Concert de la Loge / Julien Chauvin 
Alpha 
Two of today's finest sopranos, Véronique Gens and Sandrine Piau, reveal their complete mastery of bringing this sort of repertoire to compelling theatrical life. 
Read the Gramophone review
---

Beethoven 'Diabelli' Variations
Mitsuko Uchida pf 
Decca 
This revelatory recording of the Diabelli Variations – Mitsuko Uchida's first solo album for almost a decade – stands out as a dazzling addition to this work's rich interpretative history. A superb release. 
Read the review
---

'Mozart Momentum 1786'
Mahler Chamber Orchestra / Leif Ove Andsnes pf
Sony Classical 
Volume two of 'Mozart Momentum' is every bit as brilliant as the first; focusing on works from 1786, it's as rich in collaborative spirit as in pianistic refinement.
Read the review
---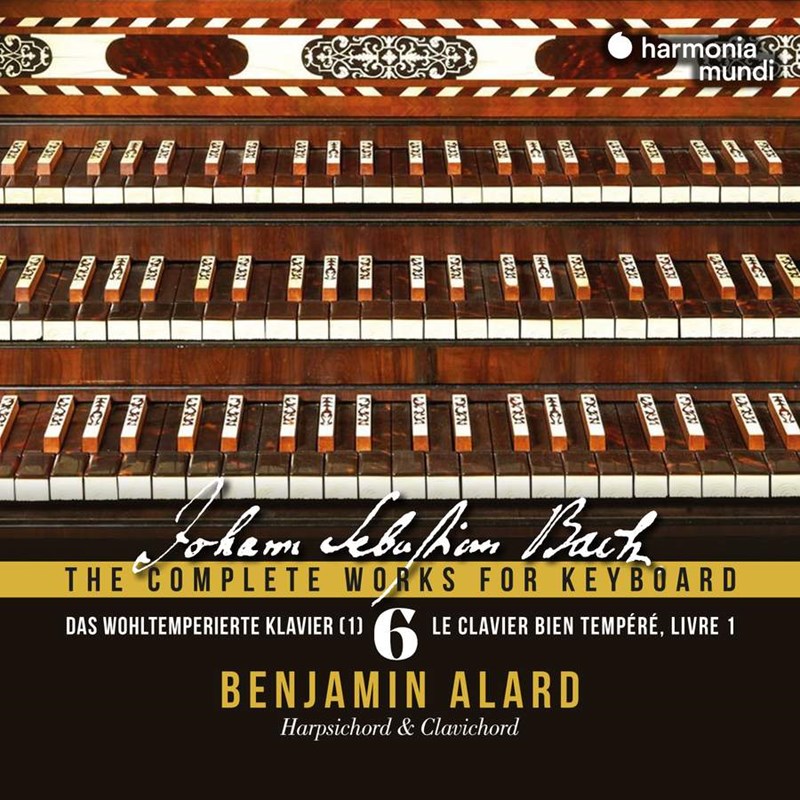 JS Bach 'The Complete Works for Keyboard, Vol 6'
Benjamin Alard clav/hpd 
Harmonia Mundi 
Book one of The Well-Tempered Clavier is brought to us by Benjamin Alard on a remarkable sounding (and looking) harpsichord. A superb performance. 
Read the review
---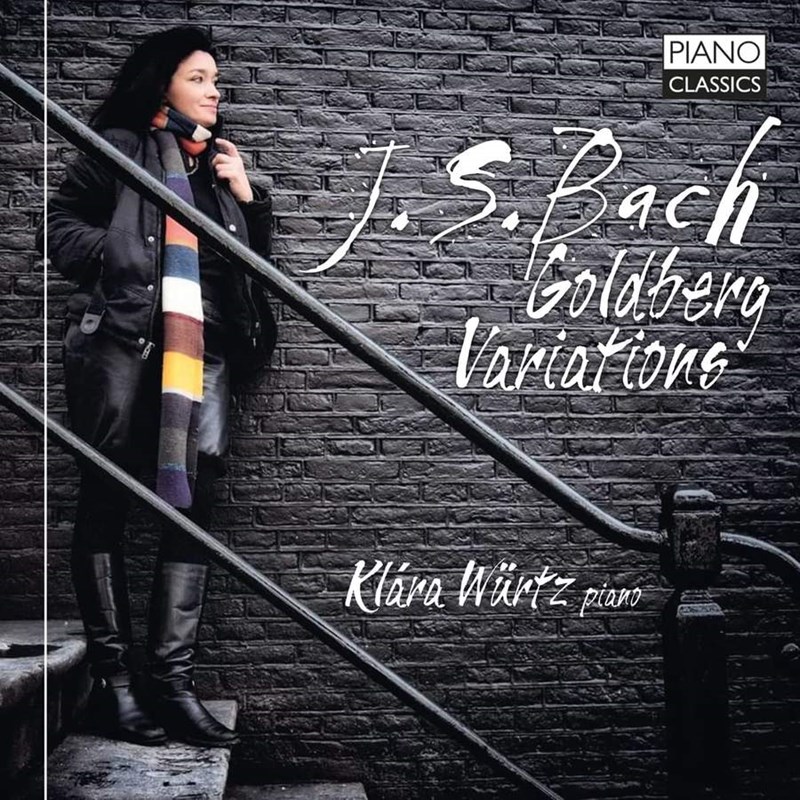 JS Bach Goldberg Variations
Klára Würtz pf 
Piano Classics 
Klára Würtz's Goldbergs explores Bach's extraordinary and revered set of variations with selfless commitment and personality, bringing delicacy, drama and architectural splendour to this great music.
Read the review
---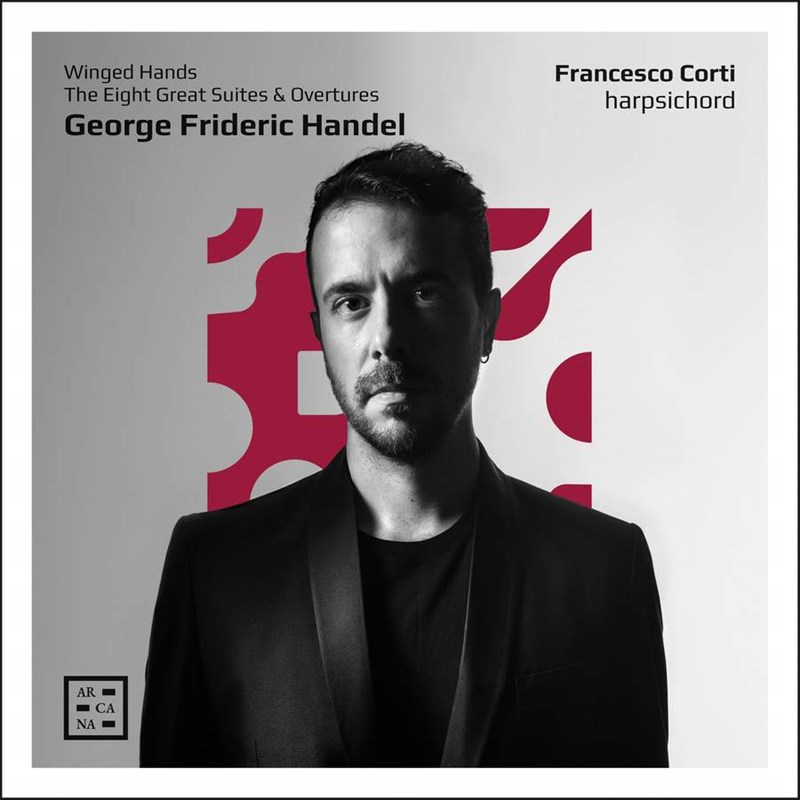 Handel 'Winged Hands'
Francesco Corti hpd 
Arcana 
Our second harpsichord album of the month, and this time it's Handel, and Francesco Corti, a player who can draw glorious interpretative colour from both his instrument and his chosen repertoire. 
Read the review
---

Schubert Piano Sonatas Nos 13 & 18
Stephen Hough pf 
Hyperion 
Really lovely playing from Stephen Hough, who offers us the most beautifully shaped sound, and a vision of Schubert's music that feels as exploratory as it does rich in understanding of those wonderful works. 
Read the review
---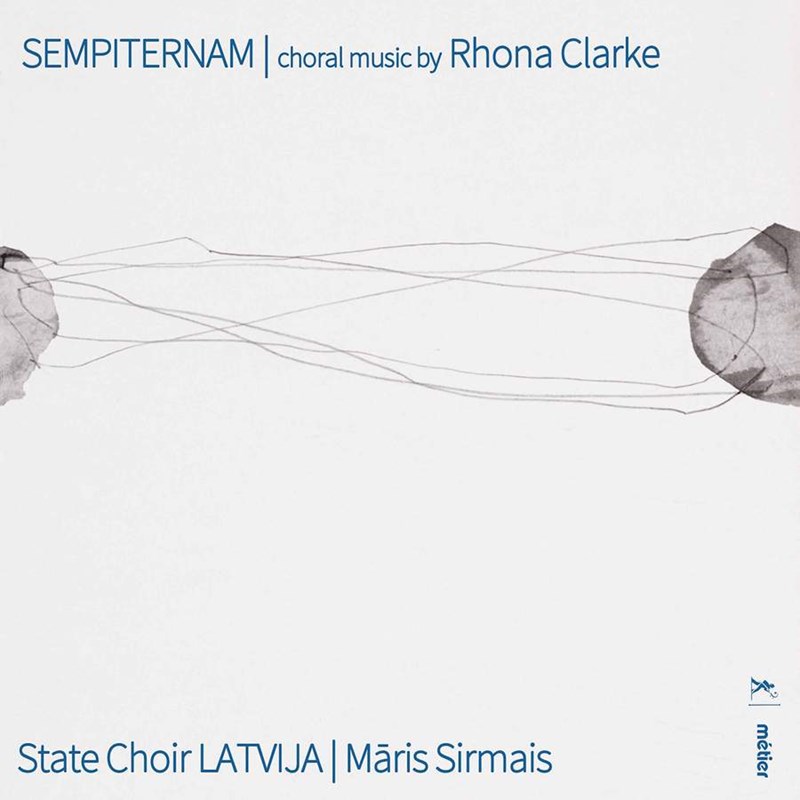 R Clarke 'Sempiternam'
State Choir Latvija / Māris Sirmais 
Métier 
This, the second release by the Métier label devoted to the music of Rhona Clarke, perfectly pairs the composer's choral music with the superb State Choir Latvija's richly resonant sound.
Read the review
---

Jóhannsson Drone Mass
Theatre of Voices; American Contemporary Music Ensemble / Paul Hillier 
DG 
The compelling sound world of the late Icelandic composer Jóhann Jóhannsson is powerfully captured in this epic work.  
Read the review
Listen to Paul Hillier discuss Drone Mass on the Gramophone Podcast:
---

Nesbit Sacred Choral Music
The Choir of King's College London / Joseph Fort 
Delphian 
Edward Nesbit's music entrances with a distinctive voice that pairs a mysterious melodic beauty, superbly sung by Ruby Hughes, with a beautifully crafted texture.
Read the review
---

Vaughan Williams On Wenlock Edge and Other Songs
Nicky Spence ten Julius Drake pf Timothy Ridout va Piatti Quartet
Hyperion 
Nicky Spence and colleagues deliver this set of Vaughan Williams songs with the passion and conviction of true storytellers.
Read the review
---

JS Bach
 

St Matthew Passion

 

Sols; Pygmalion / Raphaël Pichon

Harmonia Mundi 

This recording of Bach's St Matthew Passion has extraordinary impact – rich in remarkable singing which conveys an intense humanity, and a superb sense of pace and drama, all beautifully recorded. 

Read the review
---

Abrahamsen Schnee
Lapland Chamber Orchestra / John Storgårds 
Dacapo 
The sound world of Abrahamsen's Schnee – 'snow' – is beguiling in its balance of mysterious fragility and strength, and masterfully performed and recorded here. 
Read the review
---

Gershwin. Rachmaninov Rhapsodies
Martin James Bartlett pf London Philharmonic Orchestra / Joshua Weilerstein 
Warner Classics 
Martin James Bartlett makes a superb statement with playing of joy and virtuosity.
Read the review
Listen to Martin James Bartlett discuss 'Rhapsody' on the Gramophone Podcast:
---

Nielsen. Sibelius Violin Concertos
Johan Dalene vn Royal Stockholm Philharmonic Orchestra / John Storgårds 
BIS 
The violinist Johan Dalene further impresses with performances of two great concertos that sit among the very finest. 
Read the review
---

Vivaldi L'estro armonico JS Bach Concertos after L'estro armonico
Concerto Italiano / Rinaldo Alessandrini 
Naïve 
'I can't remember when I last enjoyed a Vivaldi album as much as this,' writes Charlotte Gardner: discover it for yourself! 
Read the review
---

Sibelius
 

Complete Symphonies

 

Oslo Philharmonic Orchestra / Klaus Mäkelä 

Decca 

This is an extraordinary debut from a remarkable young conductor; Klaus Mäkelä offering us an absolutely compelling journey through Sibelius's symphonies. 

Read the review

● Klaus Mäkelä interview – 'You don't have to play for the hall; you just have to seduce the microphones': Still in his twenties, the Oslo Philharmonic's Chief Conductor Klaus Mäkelä is remarkably clear-sighted about what he wants to achieve and how – even after lockdown required a different approach to recording his debut album of the Sibelius symphonies, writes Andrew Mellor.
---

Mendelssohn
 

String Quintets

 

Doric Quartet with Timothy Ridout va 

Chandos 

The Doric Quartet regularly impress, their collegiate sense of shared vision evident in drama and delicacy alike; this Chandos set of Mendelssohn quintets is as fine as we'd hope and expect.

Read the review
---

Bruhns 'Cantatas & Organ Works, Vol 1'
Yale Institute of Sacred Music / Masaaki Suzuki 
BIS 
Masaaki Suzuki – always a brilliant guide for us in the major musical figures – here introduces us to the lesser-known Nicolaus Bruhns, and it's an invitation well worth accepting.
Read the review
---

Rachmaninov 'Dissonance'
Asmik Grigorian sop Lukas Geniušas pf 
Alpha 
From the opening bars of each song, Asmik Grigorian brings passion, personality and drama to these Rachmaninov gems, matched at every step by Lukas Geniušas's superb pianism. 
Read the review
---

Handel 'Dualità'
Emőke Baráth sop Artaserse / Philippe Jaroussky 
Erato 
A fabulous soprano of our own age pays tribute to two stars of Handel's day, and in so doing offers a wonderful programme of arias, spell-binding in its theatricality and virtuosity. 
Read the review
---

Leclair. Locatelli. Vivaldi

 

Violin Concertos
Théotime Langlois de Swarte vn Les Ombres 
Harmonia Mundi 
A name already familiar in this space from a re-creation of a Proust recital (read the review), Théotime Langlois de Swarte's glorious new album is Baroque music-making at its most beautiful and joyful.
Read the review
---

Dohnányi Concertos
Sols; Deutsche Staatsphilharmonie Rheinland-Pfalz / Modestas Pitrėnas 
Capriccio 
A superbly performed selection of Dohnányi works from players entirely immersed in his musical voice, led by a conductor who inspires them all the way. 
Read the review
---

Ravel Orchestral Works
Sinfonia of London / John Wilson 
Chandos 
John Wilson brings his extraordinary ability to find the colour and soul in an orchestral score to bear on Ravel: together with his hand-picked soloists he offers us ravishing riches indeed.
Read the review
---

Moeran Chamber Works
Fidelio Trio 
Resonus 
That Moeran's music means so much to the players of the Fidelio Trio is clear from the very beginning of this delightful album, the lyrical lines delivered with evident affection, as well as musical excellence. 
Read the review
---

'Horn & Piano'
Teunis van der Zwart hn Alexander Melnikov fp 
Harmonia Mundi 
What a feast of sounds! Teunis van der Zwart's natural horn and Alexander Melnikov's fortepiano offer us a captivating and wholly glorious tribute to the 18th-century virtuoso Giovanni Punto.
Read the review
---

Bacewicz Piano Works
Peter Jablonski pf 
Ondine 
Following up his superb Stanchinsky album last year, Peter Jablonski turns his attention to Bacewicz, offering equally fine advocacy to a composer whose music is coming to be much more widely recognised.  
Read the review
---

'B-A-C-H'
Simon Johnson org 
Chandos 
An extraordinary instrument – that of St Paul's Cathedral, London – in repertoire perfectly chosen to show off its sonic splendour, all performed by an artist of formidable skill and musicality.  
Read the review
---

JS Bach St John Passion
Sols; Monteverdi Choir; English Baroque Soloists / John Eliot Gardiner 
DG 
'An immersive Passion which takes no prisoners', says Jonathan Freeman‑Attwood of this performance, from one of the foremast Bach conductors of our age. 
Read the review
---

'Eden'
Joyce DiDonato mez Il Pomo d'Oro / Maxim Emelyanychev 
Erato 
An album to focus us on our relationship to nature, delivered with passion by Joyce DiDonato and her colleagues – a powerful example of how music can relate so well to our wider world.   
Read the review
● Joyce DiDonato's bold new musical mission – 'I'm not really interested in superficiality right now, there's plenty of that': DiDonato's new project asks us to reconnect with the natural world, finds Martin Cullingford – and what better way to do that than simply to stop and listen?
---

'Russian Roots'
Katharina Konradi sop Trio Gaspard 
Chandos 
Kyrgyzstan soprano Katharina Konradi and Trio Gaspard offer us a diverse range of Russian-related works spanning centuries – from Beethoven to Auerbach, via Weinberg – all brilliantly performed. 
Read the review
---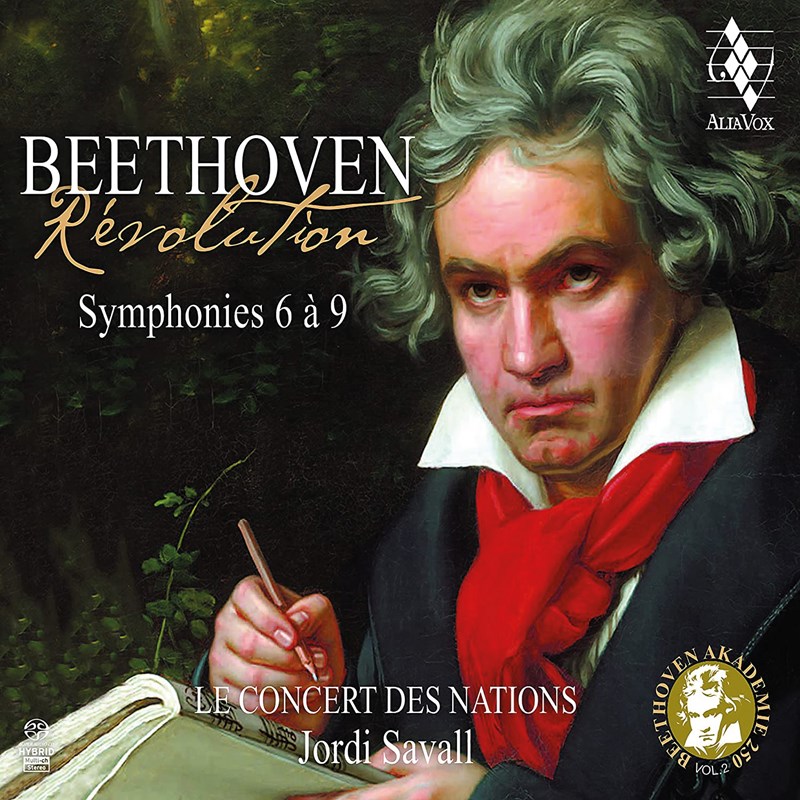 Beethoven 'Révolution, Vol 2'
 

Symphonies Nos 6-9

Le Concert des Nations / Jordi Savall

Alia Vox 

This is a thrilling, physical, probingly musical and invigoratingly alive-feeling period performance set of Beethoven symphonies, and a triumphant second half of conductor Jordi Savall's full cycle.

Read the review
---

Respighi. Schoenberg. R Strauss
 

'Métamorphoses nocturnes'

 

Appassionato / Mathieu Herzog 

Naïve 

Extraordinary string sound here from the former Ébène Quartet member's ensemble.

Read the review
---

Brahms
 

Clarinet Sonatas

 

Michael Collins cl Stephen Hough pf 

BIS 

The third recording of the Brahms's Clarinet sonatas from Michael Collins – see the January issue for his reasons for returning to the works – and a very beautifully performed one too.

Read the review
---

Weinberg
 

'Light in Darkness'

 

Linus Roth vn et al 

Evil Penguin 

Linus Roth's invaluable contribution to the Weinberg discography is here added to with another fine album, encompassing most of the works involving violin he'd not previously recorded.   

Read the review
---

CPE Bach
 

Sonatas & Rondos

Marc-André Hamelin pf 

Hyperion 

Music of the 'maverick of the Bach dynasty', as reviewer Michelle Assay puts it, brought splendidly to life by a master pianist in both the reflective and the rhythmically joyous pieces alike. 

Read the review
---

Liszt
 

'Vol 1: Death and Transfiguration'

 

Kenneth Hamilton pf 

Prima Facie 

Kenneth Hamilton offers a richly rewarding and brilliantly played Liszt survey, clearly deeply thought-through, and furthermore recorded on a fabulous sounding piano. 

Read the review
---

'Maria & Maddalena'
Francesca Aspromonte sop I Barocchisti / Diego Fasolis 
Pentatone 
Music exploring the Virgin Mary and Mary Magdalene, communicated with compelling engagement, in a superb Baroque recital.
Read the review
---

'Song'
The Hermes Experiment 
Delphian 
An entrancing album of songs, at times disarmingly moving, the group's unique line-up (harp, clarinet, soprano, double bass) lending them all, despite their diversity, an intimate shared sound world. 
Read the review
---

Rameau
 

Acante et Céphise

 

Les Ambassadeurs – La Grande Écurie / Alexis Kossenko 

Erato 

An 'enthralling triumph' writes reviewer David Vickers, owing as much to perfect principal casting as to the impeccable instrumental playing throughout.

Read the review
---

'Mirrors'
Jeanine De Bique sop Concerto Köln / Luca Quintavalle 
Berlin Classics 
A glorious showcase for Jeanine De Bique, whose rich and characterful voice displays jaw-dropping precision in passages of thrilling virtuosity, and poignant grace in the slower numbers. 
Read the review
Listen to Jeanine De Bique discuss 'Mirrors' on the Gramophone Podcast:
---

Grieg Songs
Lise Davidsen sop Leif Ove Andsnes pf 
Decca 
This magazine's admiration for the young soprano Lise Davidsen has led to a number of accolades already – and this album, on which Leif Ove Andsnes proves a perfect partner, deserves another.
Read the review in Gramophone's Reviews Database
---

Messiaen
 

Orchestral Works

 

Bavarian Radio Symphony Orchestra / Kent Nagano 

BR-Klassik 

This superb collection of large-scale works by Messiaen, including Poèmes pour Mi and a remarkable La Transfiguration de Notre Seigneur Jésus‑Christ, is brilliantly recorded. 

Read the review in Gramophone's Reviews Database
---

Arensky. Shostakovich
 

Piano Trios

 

Trio Con Brio Copenhagen 

Orchid 

Two trios from Shostakovich – including his extraorindary Second – and one from Arensky, played with compelling conviction by Trio Con Brio Copenhagen.

Read the review in Gramophone's Reviews Database
---

Bartók
 

String Quartets, Vol 2

 

Ragazze Quartet 

Channel Classics 

Incredibly vivid Bartók-playing from the Ragazze Quartet, full of gripping physicality (superbly captured) which always seems to probe the music's extremes in a way which feels utterly enticing.  

Read the review in Gramophone's Reviews Database
---

Saint-Saëns
 

'Chamber Music with Winds'

 

Soloists of the Orchestre de Paris 

Indésens 

A truly delightful contribution to Saint-Saëns anniversary events – a survey of his chamber music for wind instrument, from the players of the Orchestre de Paris.

Read the review in Gramophone's Reviews Database
---

'Sol & Pat'
Patricia Kopatchinskaja vn Sol Gabetta vc 
Alpha 
Two brilliantly individual soloists bring their personalities to a partnership (and to incredibly diverse repertoire!) and an album that delights from beginning to end.
Read the review in Gramophone's Reviews Database
---

'Time Traveler's Suite'
Inon Barnatan pf 
Pentatone 
A fascinating and thought-provoking piece of programming – spanning the Baroque to the 21st century – that works wonderfully, thanks of course to Inon Barnatan's hugely impressive pianism. 
Read the review in Gramophone's Reviews Database
---

Monteverdi 'Daylight – Stories of Songs, Dances and Loves'
Concerto Italiano / Rinaldo Alessandrini 
Naïve 
A sequel to Concerto Italiano's 2017 album of nocturnal-themed madrigals again spans Monteverdi's life to build an inspired recital.
Read the review in Gramophone's Reviews Database
---

'Unreleased'
Cecilia Bartoli mez Basel Chamber Orchestra / Muhai Tang 
Decca 
These 'Unreleased' Cecilia Bartoli tracks date from back in 2013 – but, full as they are of the mezzo's famed dramatic presence and jaw-dropping virtuosity, they are well worth the wait!
Read the review in Gramophone's Reviews Database
---

Handel 'Handel's Unsung Heroes'
Sols; La Nuova Musica / David Bates 
Pentatone 
A splendid line-up of Handel soloists – including Iestyn Davies and Lucy Crowe – joins players on equally stunning form for another triumph masterminded by conductor David Bates. 
Read the review in Gramophone's Reviews Database
---
Welcome to

 

Gramophone

 

…
We have been writing about classical music for our dedicated and knowledgeable readers since 1923 and we would love you to join them.
Subscribing to Gramophone is easy, you can choose how you want to enjoy each new issue (our beautifully produced printed magazine or the digital edition, or both) and also whether you would like access to our complete digital archive (stretching back to our very first issue in April 1923) and unparalleled Reviews Database, covering 50,000 albums and written by leading experts in their field.
To find the perfect subscription for you, simply visit: gramophone.co.uk/subscribe