The Best Albums Of 2023 So Far
So far in 2023, the biggest music stories of the year have been about live shows, whether it's Taylor Swift's The Eras Tour perpetually carving out space in the news cycle, Beyoncé's similarly lauded trek in support of Renaissance, or Ticketmaster running into issue after issue after issue after issue after issue after issue.
All of this has overshadowed the fact that during the opening months of the year, there have been a number of terrific new albums. SZA's SOS has made R&B history with its chart success (and per tradition, we're considering December 2022 albums as part of the 2023 slate). Fans saw Jack Harlow's Jackman as a return to form for the increasingly popular rapper. Lana Del Rey and Yves Tumor duked it out for the title of longest album name with (takes a deep breath) Did You Know That There's A Tunnel Under Ocean Blvd and Praise A Lord Who Chews But Which Does Not Consume; (Or Simply, Hot Between Worlds), respectively.
As for what releases are the best of the best, here is our unranked list of 2023's top albums so far, below.
100 Gecs — 10,000 Gecs
100 Gecs could have so easily had their moment in the meme sun with their 2019 debut album 1000 Gecs and then faded away forever. The songs were both catchy and off-the-wall weird, a delicate balance that's not easy to pull off on a single album, let alone two. They did it again, though, on 10000 Gecs. How? Songwriting. Throughout the album are compositions that reach out through their alternative, kooky grime and smack you in the face with catchy hooks and memorable lyrics. The inevitable 100,000 Gecs can't come soon enough. – Derrick Rossignol
6lack — Since I Have A Lover
It's always beautiful to see musicians continuously find new ways to bring their artistry to life with each project they release. That's undoubtedly been the case for 6lack who finally delivered his third album Since I Have A Lover. Unlike his previous two albums, 6lack combines pop references with his trademark alternative R&B for a body of work that is both freeing and diverse. Through success in love, 6lack finds himself to be a new man with a new outlook on life, all of which is detailed through records that display his loyalty ("Fatal Attraction"), patience ("B4L"), commitment ("Temporary"), and more. Whether he's rapping or singing, 6lack gets his message across in an effortless and impressive manner. – Wongo Okon
Arlo Parks — My Soft Machine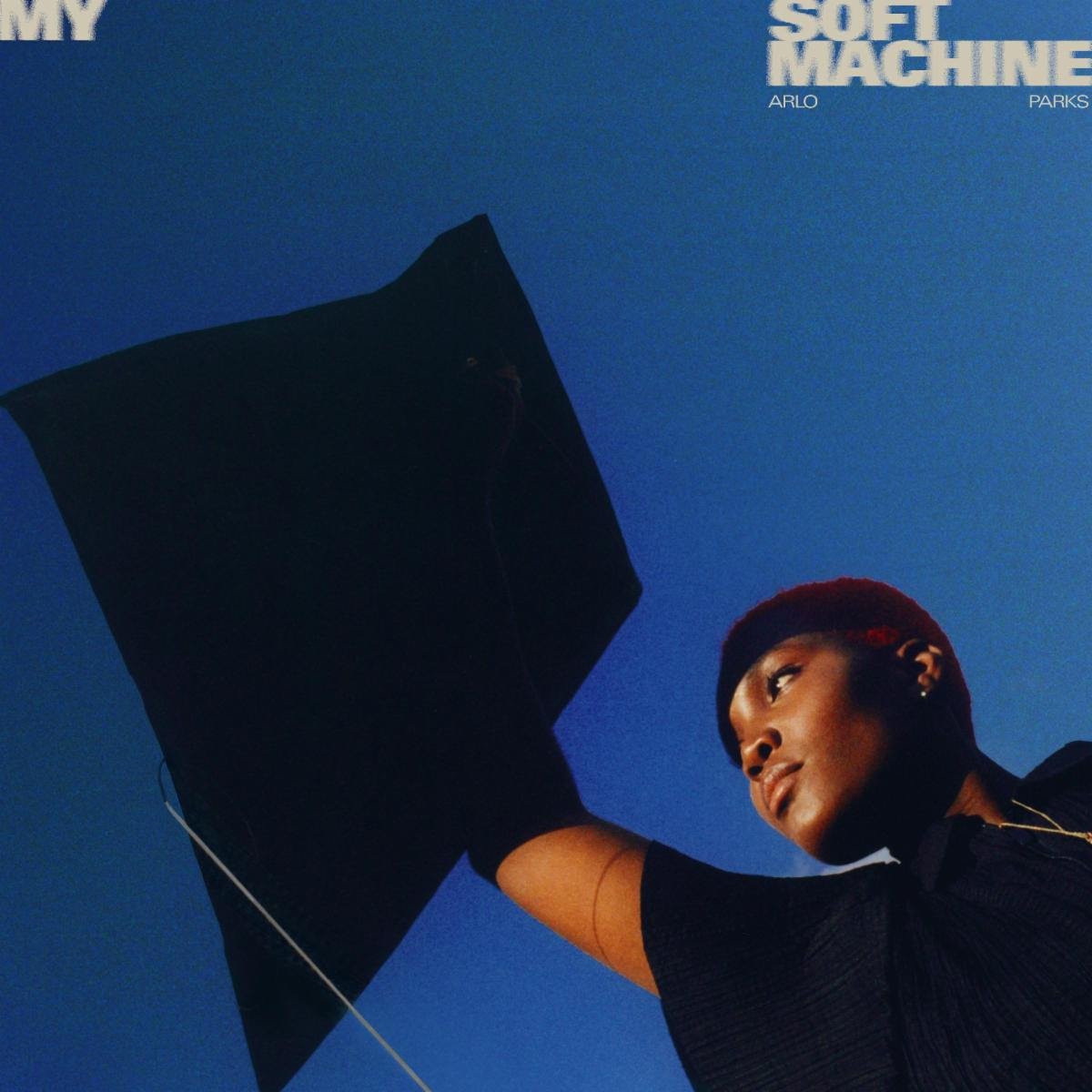 After first making a name for herself with her poetic lyrics and touching confessions on mental health and queerness, UK artist Arlo Parks returned with her sophomore album My Soft Machine. Living up to the accolades that came along with her debut (which included two Grammy nominations and the Mercury Prize for Album Of The Year) Parks doubles down on her revelations about the realities of relationships and struggling with depression, this time adding synths into the mix. Lush indie earworms like "Purple Phase" and the Phoebe Bridgers-featuring "Pegasus," Parks' My Soft Machine continues to prove she's one of the best indie songwriters of her generation. – Carolyn Droke
Baby Rose — Through And Through
It'd been a little while since Baby Rose released a full-length project, but that period finally came to an end with her sophomore album Through And Through. The project is a refreshing addition to the musical landscape and Rose's savory croons and heavy, soulful spirit guide the album that details the various fires she escaped her life. We meet a determined Baby Rose on Through And Through who isn't afraid to put her hand out for a new foray into love ("Dance With Me" & "Love Bomb"), overcome heartbreak ("Stop The Bleeding"), and show that there are more sides to her than a hopeless romantic ("I Won't Tell"). Through its 11 songs, Baby Rose offers an elegant and enchanting showcase of her undeniable talents with Though And Through. – W.O.
Blondshell — Blondshell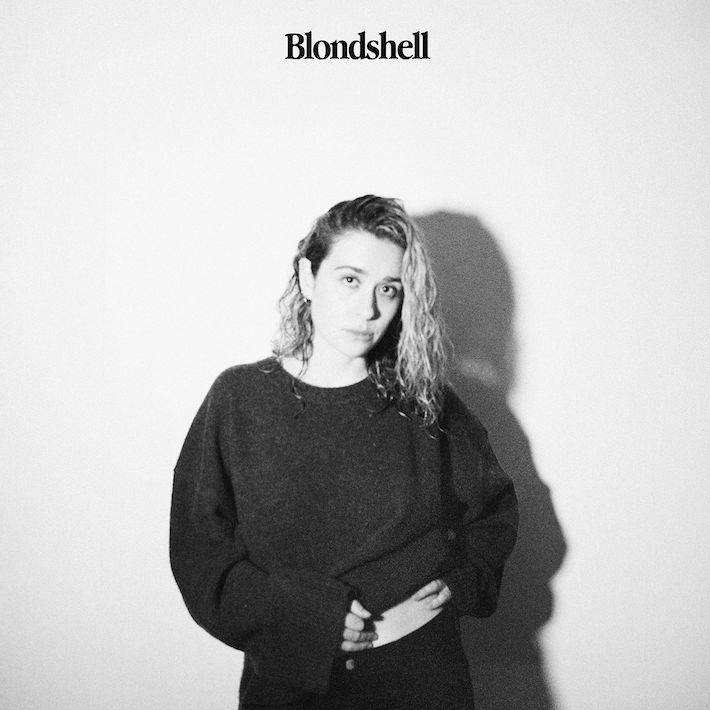 LA-based songwriter Blondshell was the latest buzzy indie songwriter to arrive on the scene in 2023. Her self-titled debut offers a realistic snapshot of navigating your early 20s, relationship woes, and a heaping pile of self-doubt included. Blondshell opens with a song titled "Veronica Mars," referencing the early aughts hit TV show. But that's not the only '00s reference you'll find sprinkled throughout the album. The blown-out guitars and tangible angst call back to early alt-rock, along with singer Sabrina Teitelbaum's earnest yet at-times guttural vocal delivery. Her lyrics pack an emotional gut-punch, my personal favorite being, "My kink is when you tell me that you think I'm pretty" on "Kiss City." – C.D.
Boygenius — The Record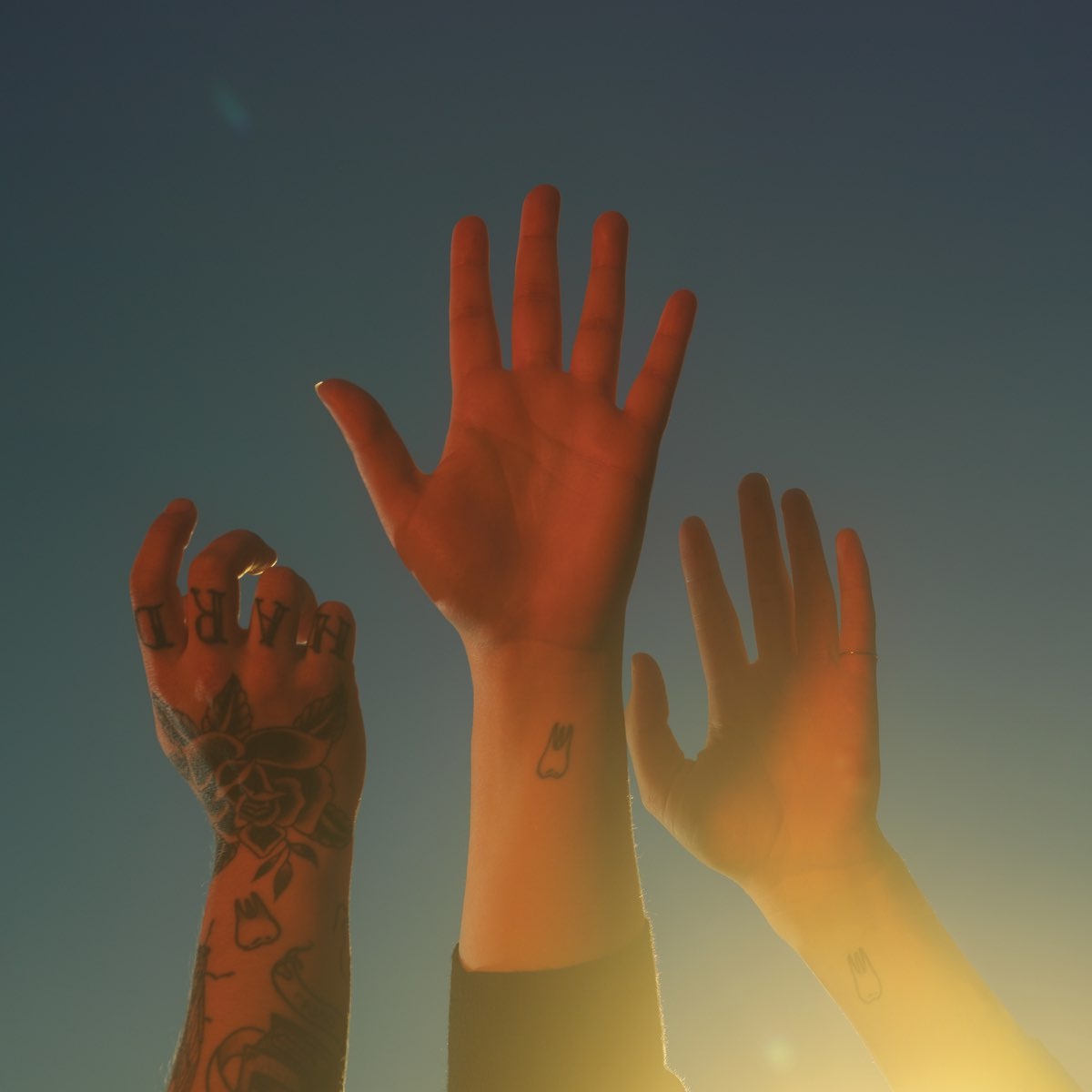 When Boygenius — the supergroup comprised of Julien Baker, Lucy Dacus, and Phoebe Bridgers — first appeared with their 2018 self-titled EP, its members were known indie quantities but not quite the stars that they are in 2023. Their steady rise makes their debut LP, The Record, all the more of an event, and has found them on the cover of Rolling Stone, headlining festivals, and even appearing on the massive Taylor Swift stadium tour. But what might get lost in the hype and the friendship-focused narrative is that Boygenius also finds three magnificent songwriters working in their prime, tapping both new and unfamiliar territory in equal measure, and discovering parts of themselves that can only be illuminated through the artistry of others. – Philip Cosores
Caroline Polachek — Desire, I Want To Turn Into You
Caroline Polachek is by no means new to the music world. Despite this, her solo sophomore release, Desire, I Want To Turn Into You, finds her experimenting with a range of influences and elevating herself beyond the initial sound that first drew listeners in. Here, she plays with flamenco on "Sunset," while also not alienating anyone by adding the catchy, electronic early preview of "Bunny Is A Rider." In her present chameleon fashion, she then flips the script once more for the quiet tension on "Crude Drawing Of An Angel." Just as the title suggests, Polachek reaches a new peak by being able to play with the concept of transformation and versatility on this album. – Lexi Lane
Chlöe — In Pieces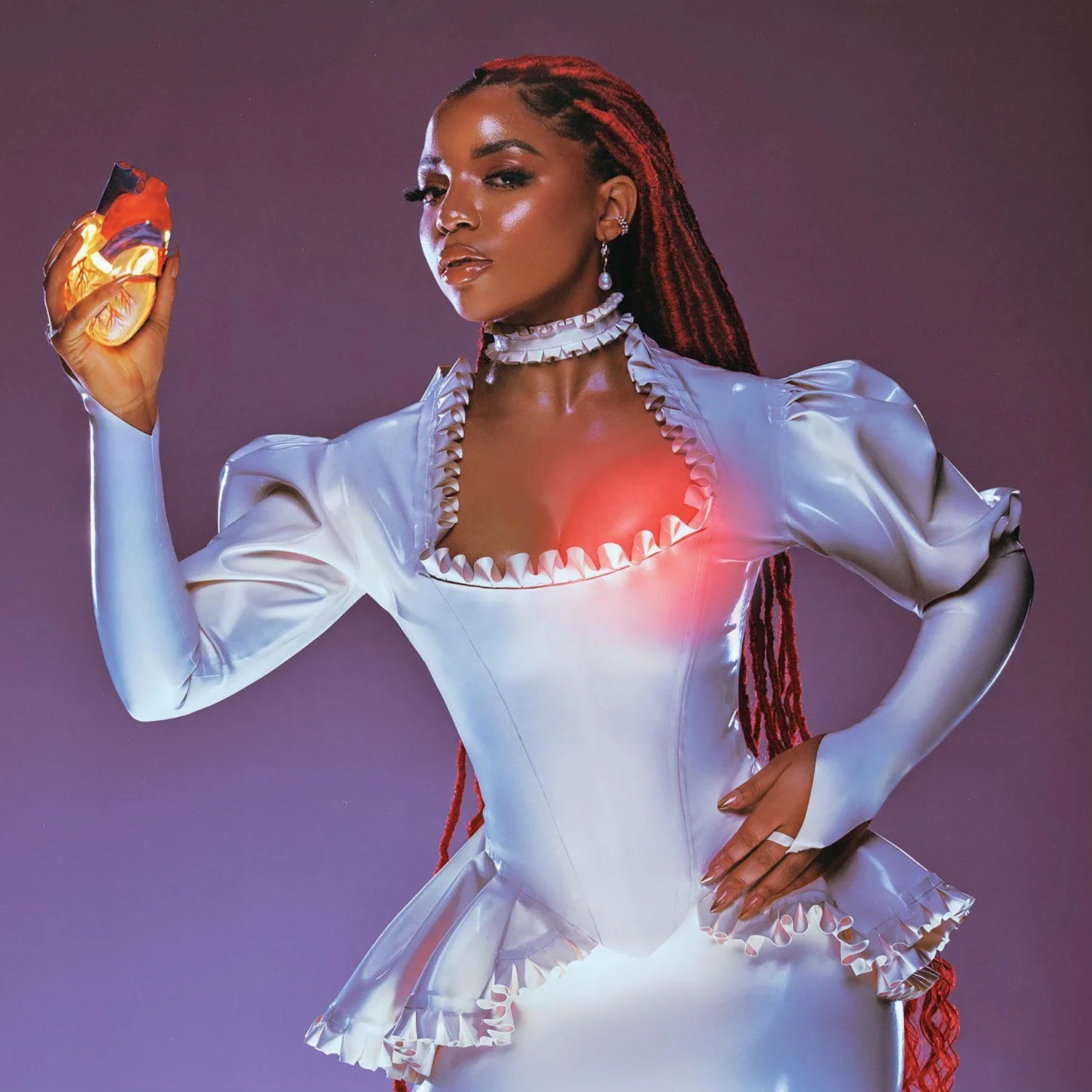 There are many impressive aspects of Chlöe's debut album In Pieces. First, is the fact that the singer even arrived at a point in her career to release. Her solo career was criticized for more reasons than it wasn't, but none of that seemed to hinder the body of work that is In Pieces. In fact, it only strengthened it. The critiques and doubts became the backbone of the album which also detailed her recovery from heartbreak. Between the uptempo and bouncy "Body Do" and the captivating "Make It Look Easy," Chlöe showcased her versatility, her writing, and her evolving vision on her debut album. Though the sky is the limit for her, Chlöe is well on her way to reaching it. – W.O.
Daniel Caesar — Never Enough
If there was any doubt that Daniel Caesar could replicate the glory days of his past, the Toronto singer put them all to rest with his euphoric third album Never Enough. It's with this album that he took on a bigger producer role as he placed himself in a small town that's hours outside of Toronto to make the beats that became the landscape of Never Enough. He grapples with wanting love ("Do You Like Me?") and seeing that it's run its course ("Let Me Go") while finding time to shade those who believed they moved on from him to better ("Homiesexual"). Never Enough excellently captures the rollercoaster ride of love and the constant search for perfection, if that even exists. – W.O.
Davido — Timeless
Davido's absence from the afrobeats world over the past couple of years, though it was respected, was surely felt by fans. So with the arrival of his fourth album Timeless, the expectation was that he would fit right into the genre's newly-mainstream landscape while showing why he's on the Mount Rushmore of the genre. To the surprise of no one, that's exactly what happened. Timeless arrived as Davido's best album to date and it's thanks to the singer's theme of conquering all things in his way on the album. Whether it be those who want to bring him down or unfortunate events in his life, Davdio stands tall "over dem" on Timeless. – W.O.
Don Toliver — Love Sick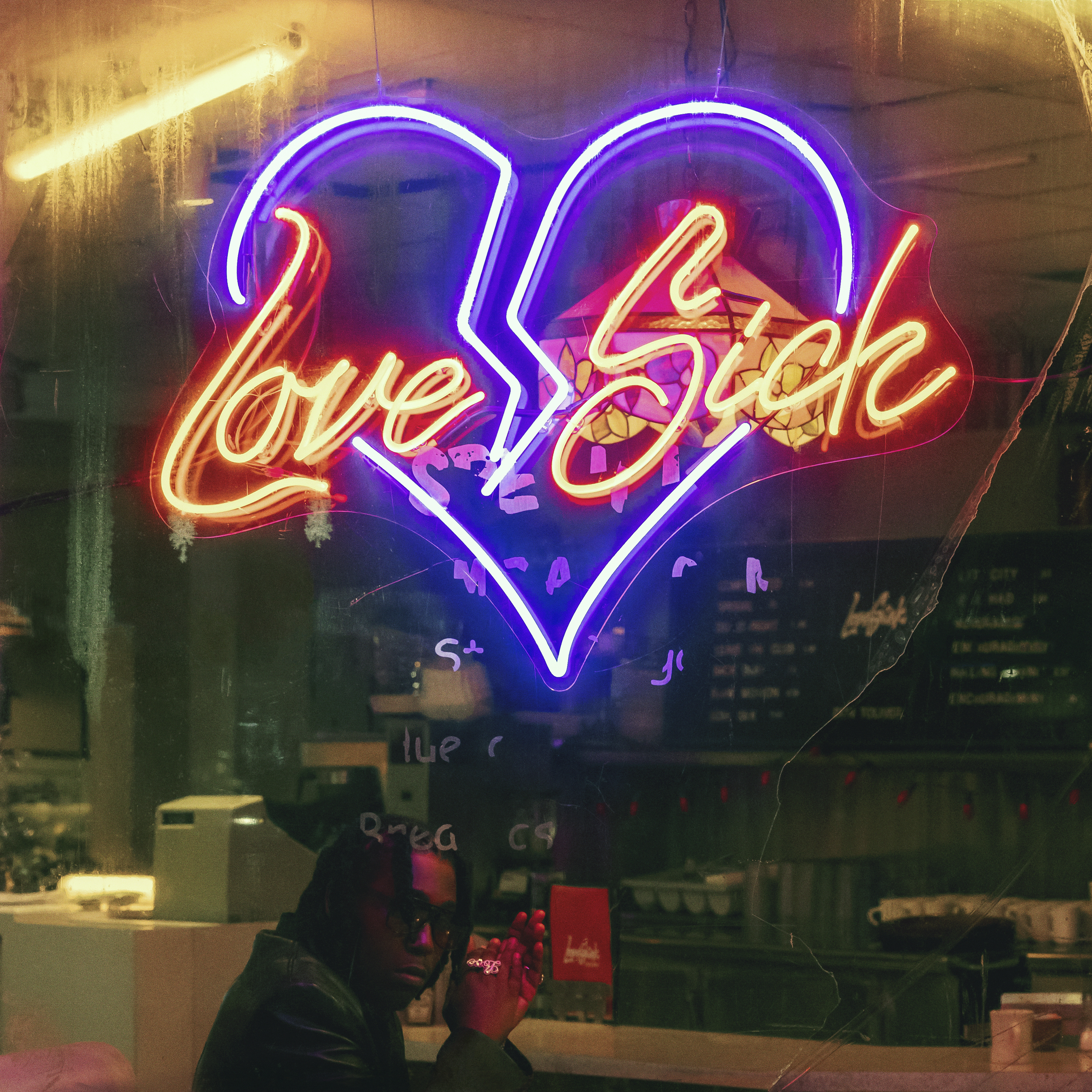 Travis Scott's protege takes yet another step into his own on his third studio album, released appropriately just two weeks after Valentine's Day. "I want people to listen to my music and think it's timeless," Toliver said of his latest release and while he's got a ways to go before he realizes this dream, Love Sick constitutes an impressive step in the right direction in tracks like "Honeymoon" and "Leave This Club." – Aaron Williams
El Michels Affair & Black Thought — Glorious Game
Listen, you can go ahead and call me a stodgy old crank for continuing to value technically superior exercises in formalism in 2023. That's fine. Black Thought remains the (read: THEE) finest bar-for-bar, straight-up rapper in hip-hop to this day and it's worth honoring that — especially when he possesses the awareness to pair his prodigious talents with production worthy of the finest funk-soul excursions into '70s Classicism this side of Adrian Younge's Luke Cage soundtrack. – A.W.
Gorillaz — Cracker Island
From Snoop Dogg to Kali Uchis, Gorillaz have always positioned themselves as expert collaborators. And their latest album Cracker Island is no exception. Throughout the 10-track release, their first since 2020's project Song Machine, Gorillaz whisk up a collection of lush and attention-grabbing songs that prove they're still innovators after over 20 years as a band. The project spotlights artists from Bad Bunny with "Tormenta" to Tame Impala with "New Gold" (and even includes a collab with Stevie Nicks!), showing that the band is at their best when they work with other artists. The end might be nigh for the current iteration of Gorillaz — according to Damon Albarn — but with Cracker Island, the band has primed itself to continue pushing the boundaries of indie music, no matter who's at its helm. – C.D.
Gracie Abrams — Good Riddance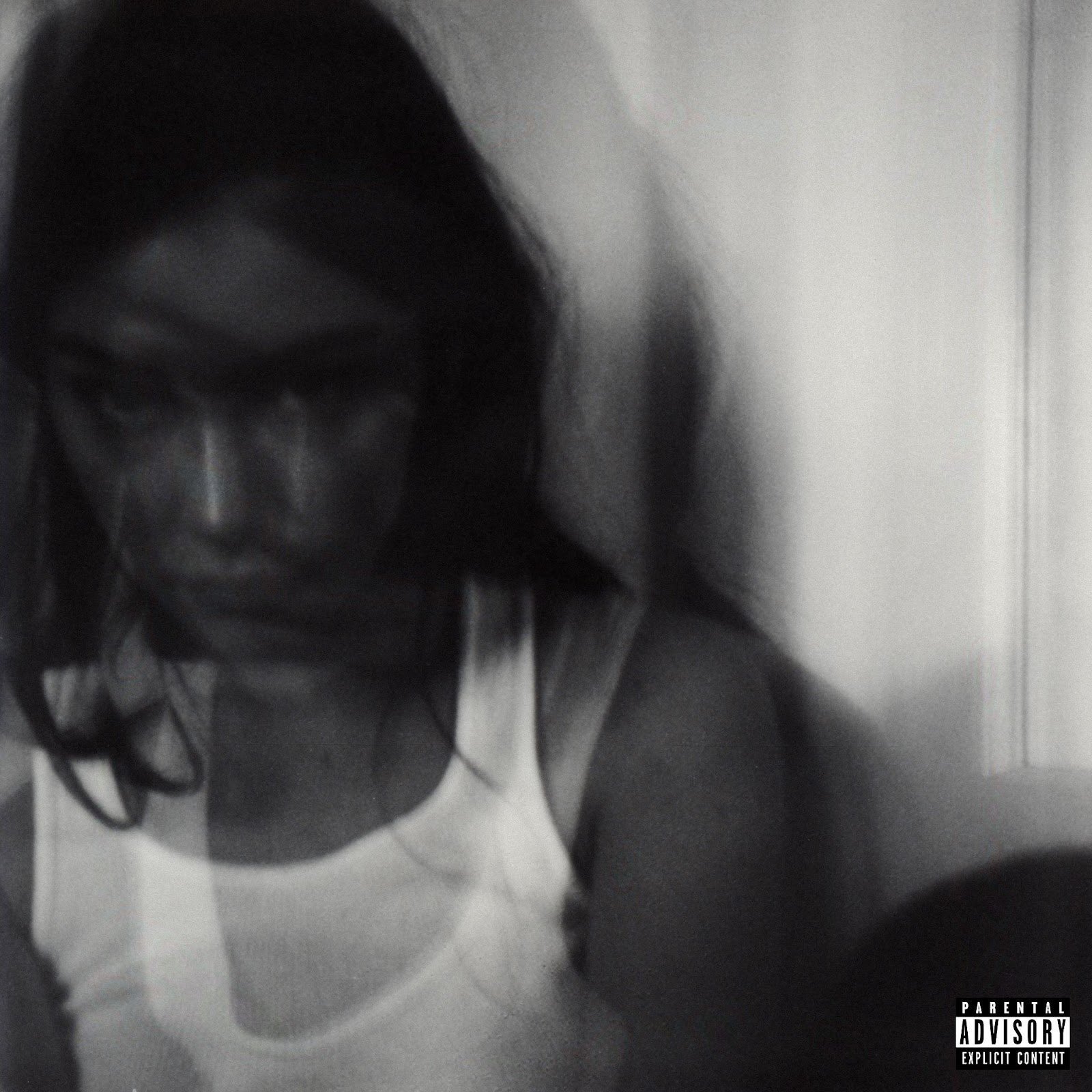 "You fell hard / I thought, good riddance," Abrams twists the knife on the album opener "Best," while maintaining themes of self-criticism throughout. The new album finds her exploring new horizons by working with Aaron Dessner and putting her biggest fears, worst behaviors, and an expanded level of emotional vulnerability on full display — all while backed by some gentle production. She also provides pauses to lift the energy, like the sweet caught-by-surprise moment on "The Blue." Yet, staying true to the themes of struggling with the rollercoaster of entering adulthood, the album ends with the darkly contemplative "Right Now," where Abrams wonders if her "little brother thinks my leaving was wrong," as she continues growing up, getting out, and saying good riddance. – L.L.
Hot Mulligan — Why Would I Watch
The singles for the new Hot Mulligan album Why Would I Watch consisted of "Shhhh! Golf Is On" and "Gans Media Retro Games," both of which are some of their best material to date. Their pop-punk earworms explode with unabating riffs and fervent shouts; every melody has the stickiness of a song you'd hear on the radio. The Blink-182 influence is directly confronted on the ridiculously catchy and inconsolably depressing track "It's A Family Movie She Hates Her Dad": "Sit me down and give me the confessional / Stay together for the kid / Isn't that original?" – Danielle Chelosky
IDK — F65
DMV rapper IDK keeps getting more innovative, creative, and insightful with each new release. F65 applies a thematic veneer of Formula 1 racing to tie together a sprawling meditation on race (get it?), art, identity, and aspiration, drawing parallels between his drive to be the best and the adversities faced by F1 driver Lewis Hamilton. Throughout, IDK liberally pulls from the canon of Black music — jazz, dance, soul, and hardcore hip-hop — to prove his point: that Black artists are not a monolith. – A.W.
Indigo De Souza — All Of This Will End
Indigo De Souza is a master of imbuing sad songs with a contagious aura of hope. Though "Time Back," the opener of her new album All Of This Will End, dwells on loss, it bursts with lively synthesizers and ends on an optimistic note: "When I come home / I will begin again." This is also true of the confessional yet jubilant "Smog," as well as the anxious "Parking Lot." The images of pain are all outlined in a revelatory glow that forces her to recognize the significance of feeling anything at all. – D.C.
Jack Harlow — Jackman
Jack Harlow heard the complaints about his last album, Come Home The Kids Miss You, and responded in kind with a 10-song salvo of tracks that saw the Louisville rapper revert to the hungry, intensely-focused artist he was as he freestyled and battle-rapped his way to the top. The highlights: "They Don't Love It," "Gang Gang Gang," and "Blame On Me," which saw his talent for conceptual songwriting flexed to a degree fans hadn't seen for nearly two years. – A.W.
Jessie Ware — That! Feels Good!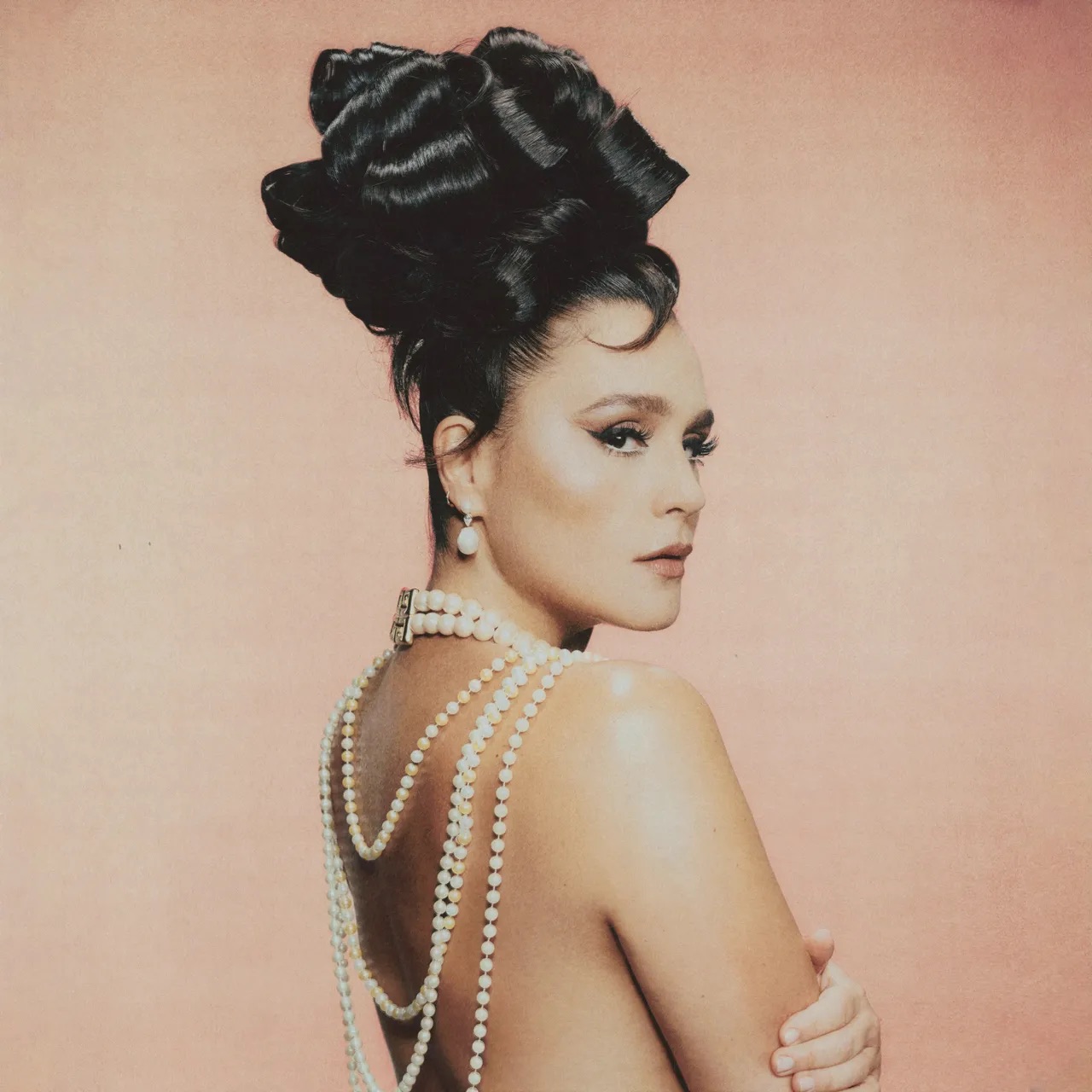 Jessie Ware snuck "Free Yourself" under the wire last July. She's ahead of the game this year with a disco-pop indulgence inspired by divas like Donna Summer. "Lightning" is ready-made for dog days, oozing romance. "Freak Me Now" is brash lust. "Begin Again" is pure refreshment. Pick one, and you will feel good. – Megan Armstrong
Jonas Brothers — The Album
The Jonas Brothers are a trifecta, but the Jon Bellion-produced The Album underscores their dynamism. "Waffle House," TikTok's favorite single, reframes their formative fights with loving eyes. "Little Bird" delicately illustrates their newer roles as girl dads. They haven't lost their edge in marriage — just listen to "Summer In The Hamptons." Life keeps changing, and Joe, Kevin, and Nick keep writing. The '70s-inspired LP propels them into a boundless future. – M.A.
Kali Uchis — Red Moon In Venus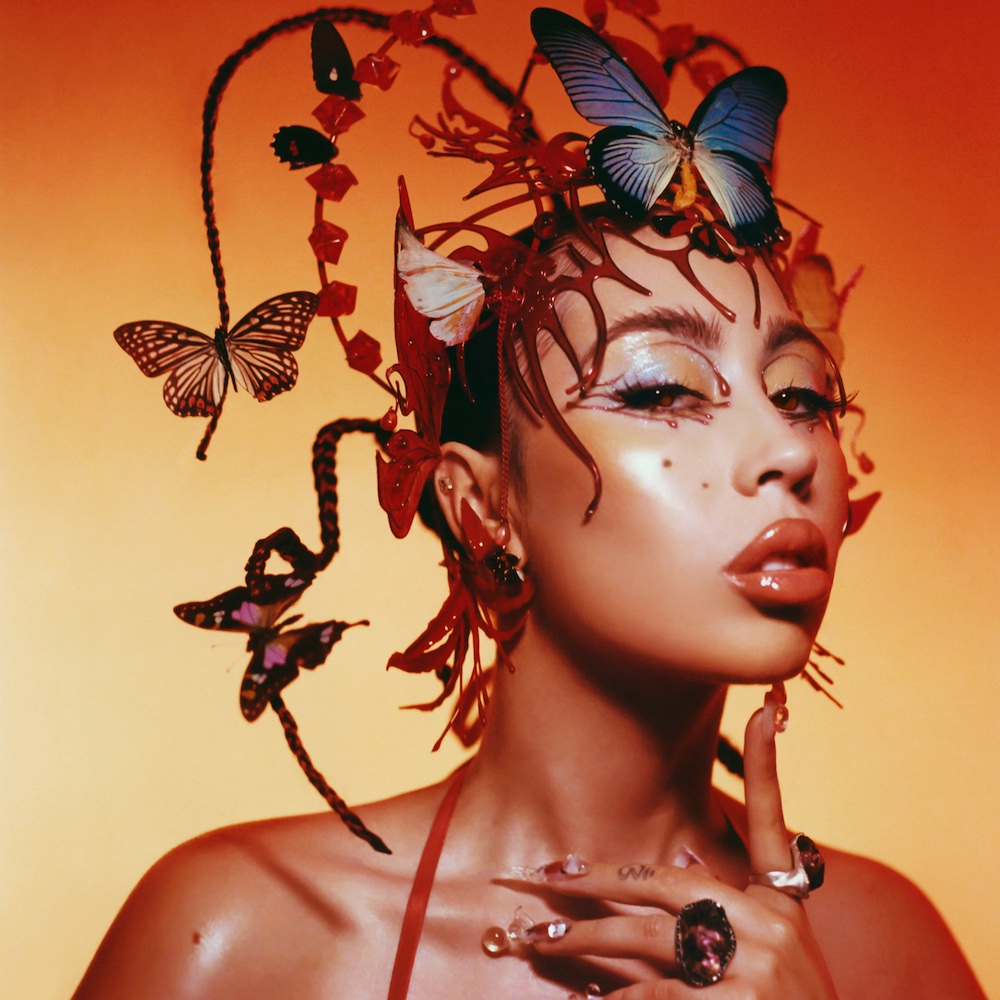 Kali Uchis' third album Red Moon In Venus is without question her best album to date. Maybe it's because she's more in touch with herself than ever or maybe it's because she's more at peace than ever. The result of either, or maybe both of those observations, is a 15-track body of work that captures Uchis majestically and graceful float through elements of R&B and pop, while also tapping into her Spanish roots, to make what sounds like Uchis' idea of paradise. Whether it's "Fantasy" with Don Toliver, "Deserve Me" with Summer Walker, or solo efforts like "All Mine" and "Moonlight," Kali Uchis' Red Moon In Venus has plenty of music to get lost in and find your own paradise. – W.O.
Karol G — 'Mañana Será Bonito'
After a very public breakup, Karol G chose to heal the way she knows best — through music. The Colombian superstar's fourth album Mañana Será Bonito proves to be a therapeutic experience, for both Karol and the fans. Over the course of 17 flawless tracks, Karol engages in self-care, debates returning to an ex, falls in love on her travels, and has several good cries. All while repeating the very phrase that got her through it all — "Mañana será bonito." – Alex Gonzalez
Kaytranada and Aminé — Kaytraminé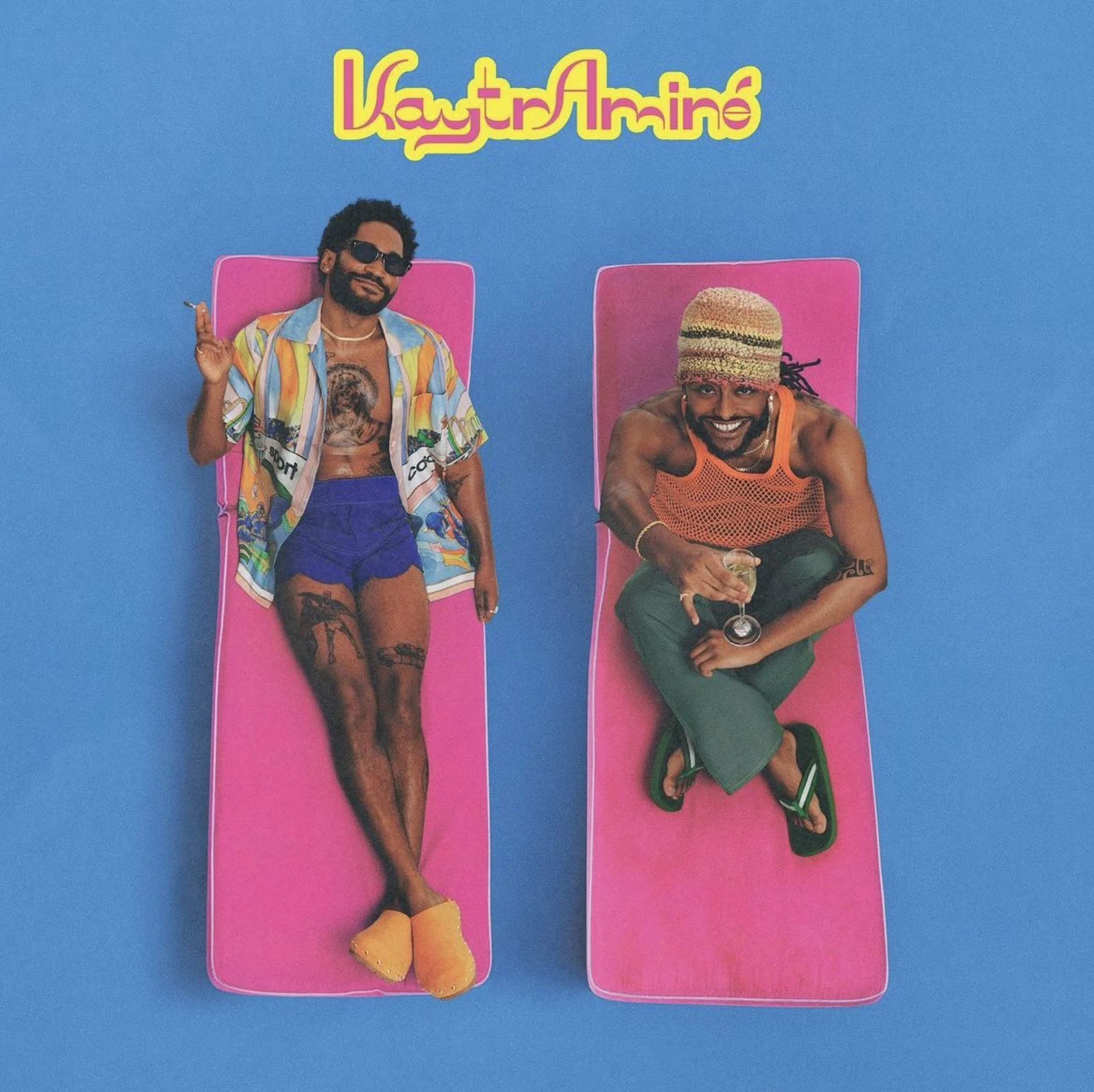 The term "album of the summer" gets tossed around quite a lot lately, but this joint effort from the Portland rapper and Canadian dance producer earns it with 11 breezy-yet-diverse approaches to the seasonal sound and its related topics. From the glitzy, mellow "Rebuke" to the funk-tinged Pharrell feature "4Eva," the lively spirit of the warmest months of the year comes through in ways both unexpected and comfortingly familiar. – A.W.
Khamari — A Brief Nirvana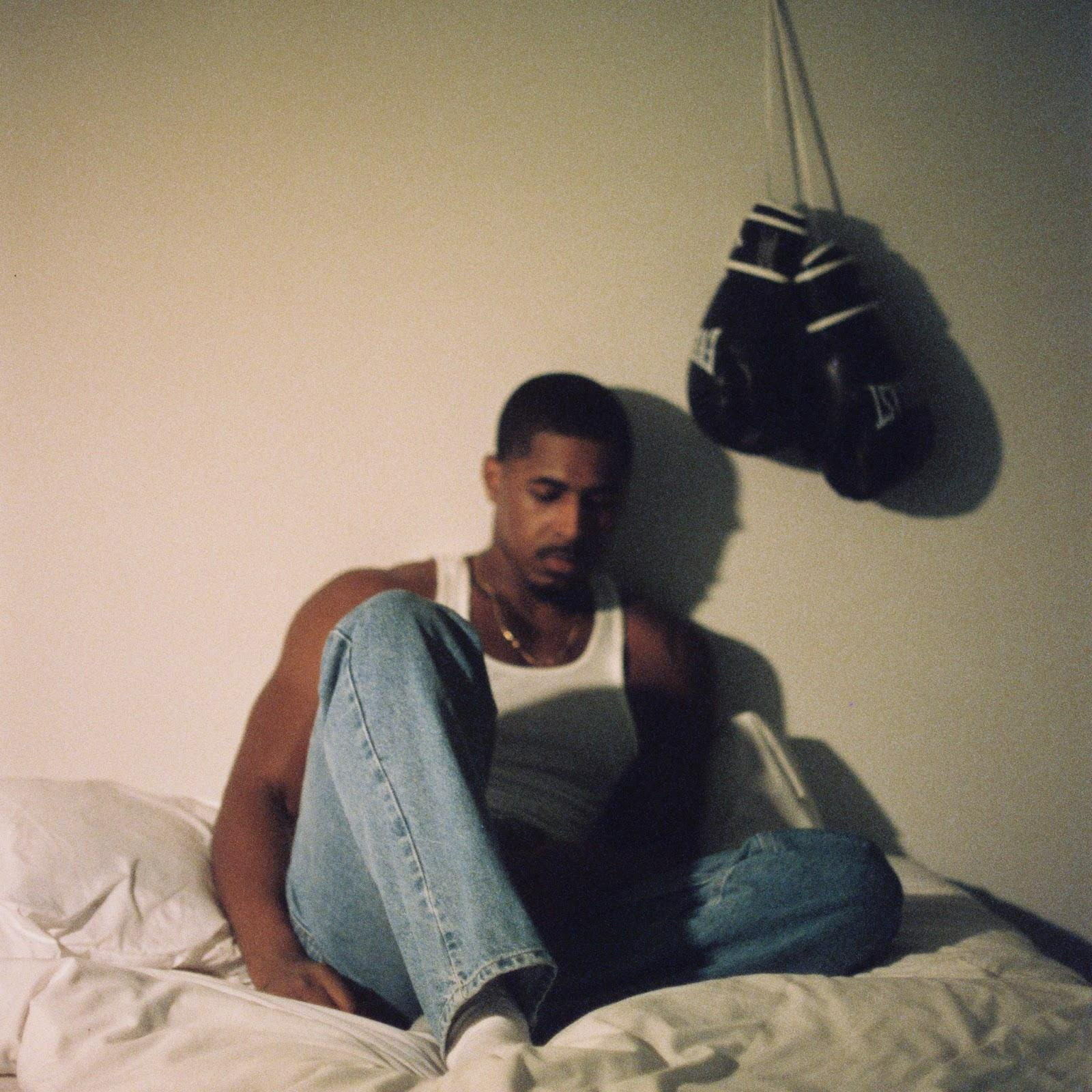 The lone newcomer on this list is singer Khamari, who delivered his debut project A Brief Nirvana to kick off the unofficial start to summer. The 11-track project is a sweet combination of nostalgia and a fresh breath from a new artist to the game, and his sampling of Al Green's "Love And Happiness" on "On My Way" for an honest tale about loneliness is a perfect example of that. Even when through completely original compositions like "Doctor, My Eyes," Khamari's artistry shines through vivid lyricism that's aided by emotive production. The Boston-born singer has earned comparisons to Frank Ocean and his A Brief Nirvana debut is a great start to hopefully one day reaching the status of the celebrated singer. – W.O.
Lana Del Rey — Did You Know That There's A Tunnel Under Ocean Blvd
Lana Del Rey's career has been defined by a hot and cold reaction from the press, and equally hot and cold moments of self-sabotage and self-mythologizing. But if anything, it speaks volumes that any online spat that might accompany a rollout is generally forgotten by the next album cycle. That's how continually surprising and sharp Lana is as a songwriter, that mild controversy slides off her. And that talent is underscored on Did You Know That There's A Tunnel Under Ocean Blvd. "A&W" is another high point in sonic adventurousness and lyrical insight, while "The Grants" and the title track are so instantly familiar, they might as well be pulled directly from the singer-songwriter canon. We just can't quit you, Lana. – P.C.
Lil Yachty — Let's Start Here
Is Lil Yachty's experiment in psychedelia technically hip-hop? I think the point he makes with Let's Start Here is: who cares? (We're including him here because of how Yachty got his start, the mode of the music he primarily makes, and the fact that he spends as much of this rock-inspired effort rapping as he does singing.) Yachty's always bristled at the thought that he could be limited to just one genre. Here's the strongest argument in his favor. – A.W.
Luh Tyler — My Vision
Luh Tyler is like the perfect synthesis of predecessors such as Kodak Black and Lil Tecca, with the carefree confidence of pre-graduation youth and the poised, deceptively clever pen game of the frequently incarcerated gangster rapper. By combining his natural gifts with an easygoing, unpracticed charisma and subject matter centered more around teenage fantasies of luxury lifestyles than drug game-produced shootouts, Luh Tyler cleans up the typical Florida approach to hip-hop without losing his cool. – A.W.
Madison McFerrin — I Hope You Can Forgive You
There are nepo babies. Then there are people that have music flowing through their genetic makeup. Born to a family filled with creative professionals Madison McFerrin is the latter of the two. On the singer's debut album, I Hope You Can Forgive Me, that lifelong exposure to the arts permeates across the project. Largely produced and written by McFerrin, the body of work is an ethereal sound bath of jazz, R&B, folk, and rock elements tactically incorporating each sound sets. Her musical IQ sets McFerrin apart from her independent counterparts. Her viral 2021 track "Guilty" served as her formal induction to the larger music audience. However, the album's breakout track, "Utah," will keep listeners tuned in. I Hope You Can Forgive Me is the culmination of Madison McFerrin's exploration as an artist, and it paid off exponentially. – Flisadam Pointer
Masego — Masego
Masego's magnum opus arrived more than a decade into his career and it's fitting that it's for his self-titled sophomore album. The project's 14 songs are a masterful combination of the elements that make Masego an artist we've come to love. The tropical side of his discography comes alive through "Say You Want Me" while his jazz and funk roots are wrapped around records like "You Never Visit Me." With Masego, the singer proves that the music will never be a concern for himself. Since day one, he's impressed fans repeatedly with his talents, and now with his second album, Masego perfectly combined those talents for a body of work that couldn't be more representative of himself. – W.O.
Metro Boomin — Heroes & Villains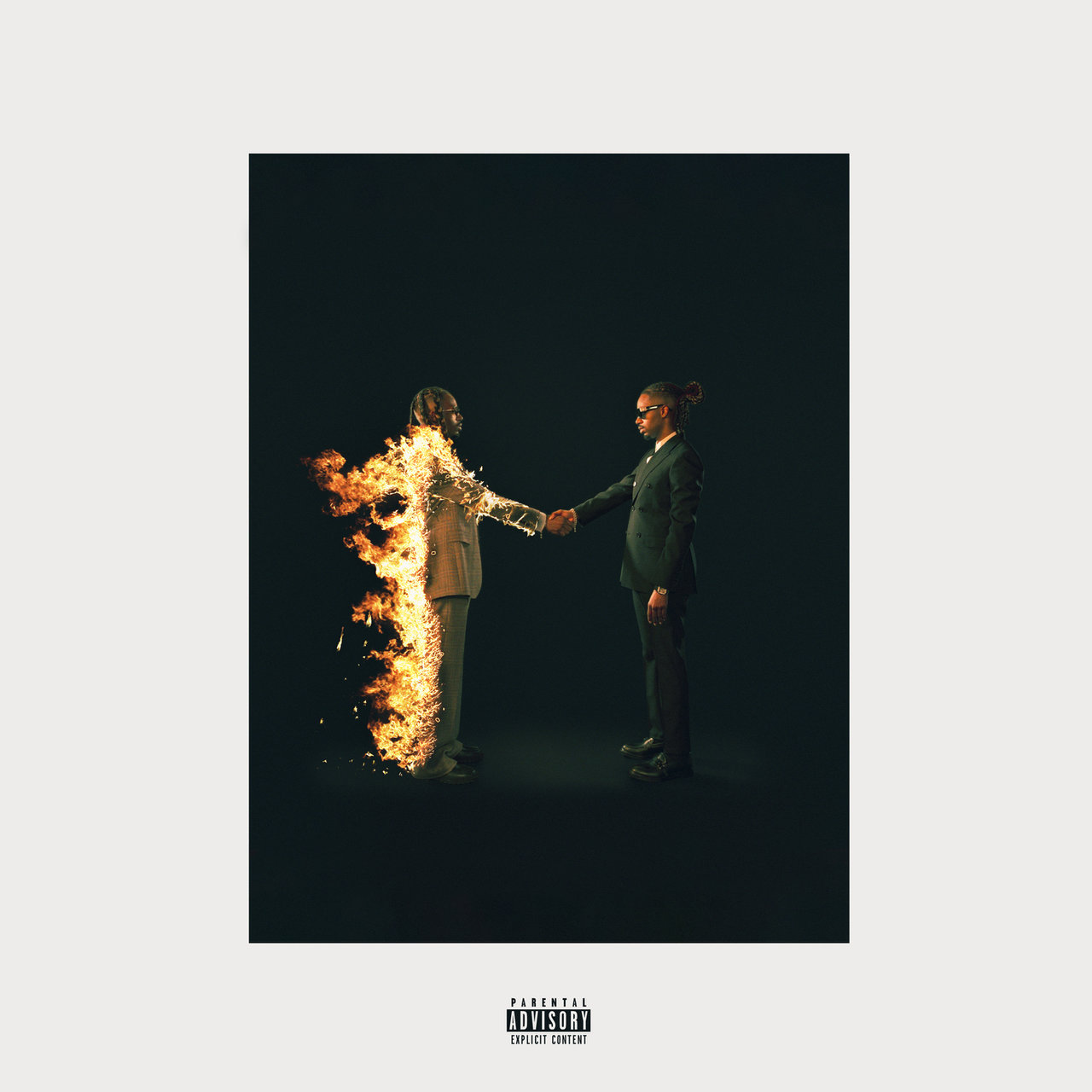 Arguably the most dominant producer of the streaming era, Metro Boomin comes close to creating his magnum opus with this late 2022 compilation (which is after Uproxx's cutoff for Best of 2022 consideration). His full curatorial superpowers go on display in Heroes & Villians as he assembles his own Avengers of rap titans — or a Legion of Doom if you want to see it another way. 21 Savage, Future, Migos, Travis Scott, and more help fill out the roster, but the star here is always his production, skillfully tying them all together. – A.W.
Myke Towers — La Vida Es Una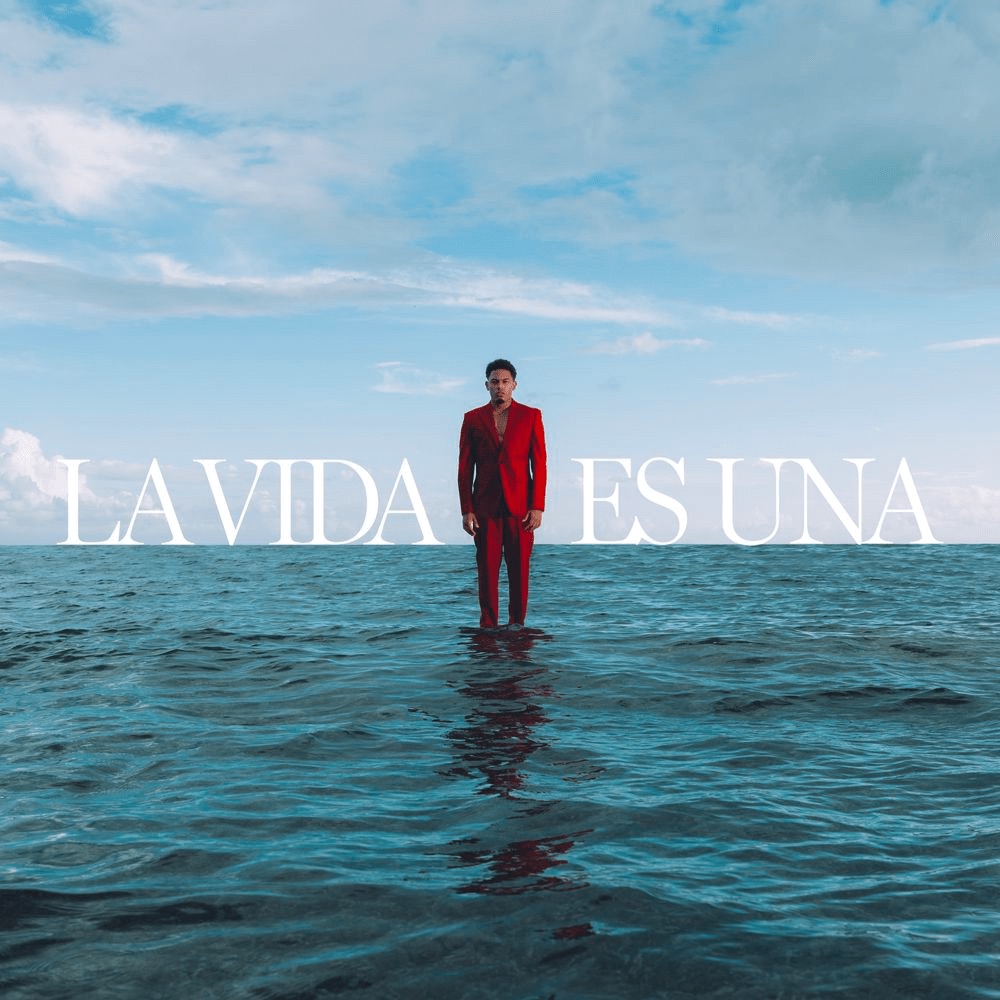 Puerto Rican artist Myke Towers couldn't be held in a box while making his third album, La Vida Es Una. On the album, Towers showcases his versatility by way of lightly revisiting his rap roots, but mostly experimenting with a multitude of genres. While 23 tracks may seem saturated for an album in 2023, Towers delivers through reggaeton, dancehall, and '80s-synthpop sounds, defying the pigeonholing of the industry. Needless to say, he's keeping fans fed. – A.G.
The National — First Two Pages Of Frankenstein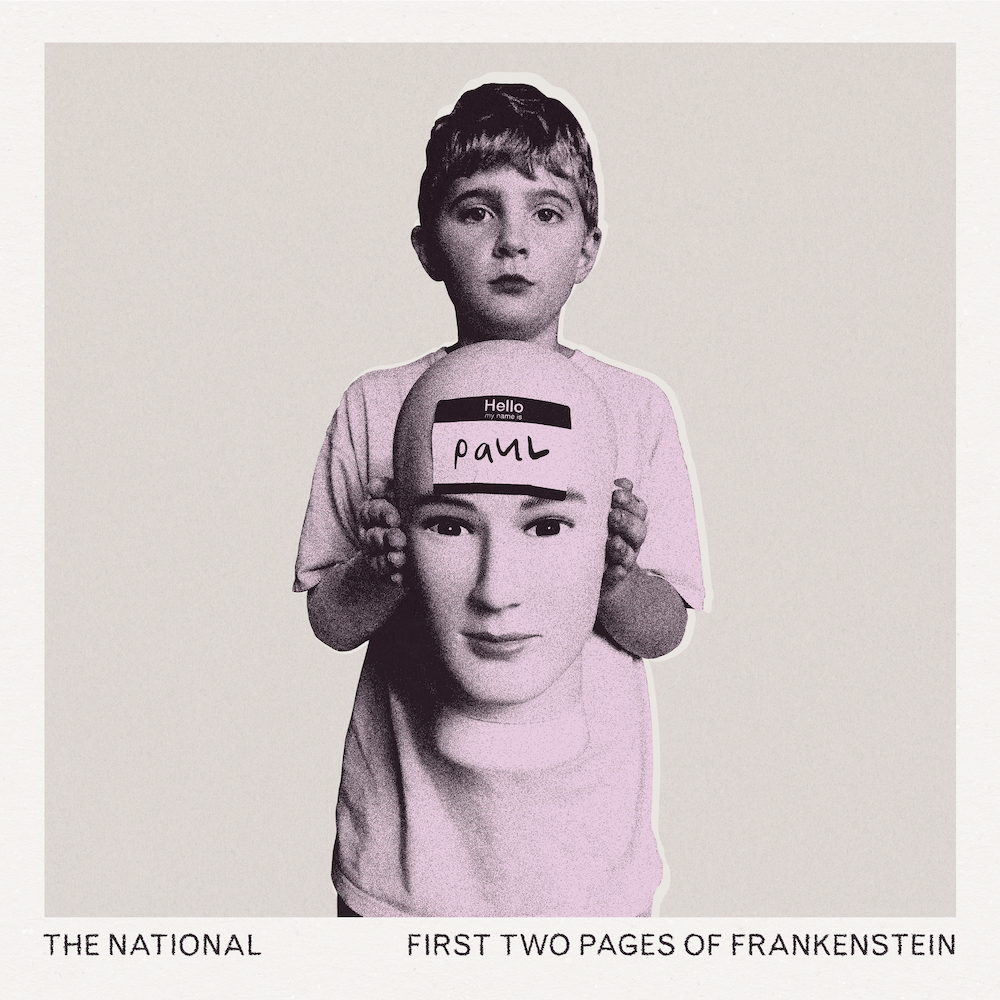 This is the most National-like that The National has sounded in years. While there are plenty of high-profile guest stars — Taylor Swift! Phoebe Bridgers! Sufjan Stevens! — First Two Pages Of Frankenstein at its best when they re-focus on their most essential attribute, which comes when these lifelong friends and brothers plug in, stand in a circle, block out the outside world, and sound like a great band. – Steven Hyden
Oddisee — To What End
Oddisee, one of the most consistent voices operating in the rap world for the past decade or so, has reached an impasse with himself about why he does what he does. And, in the spirit of true talent, he winds up using that as inspiration on this, his 10th studio album, which questions the nature of aspiration. To What End finds Oddisee wrestling with not just his goals and ambitions but what they might cost and whether it's all really worth it. For us the listeners, it is. – A.W.
RAYE — My 21st Century Blues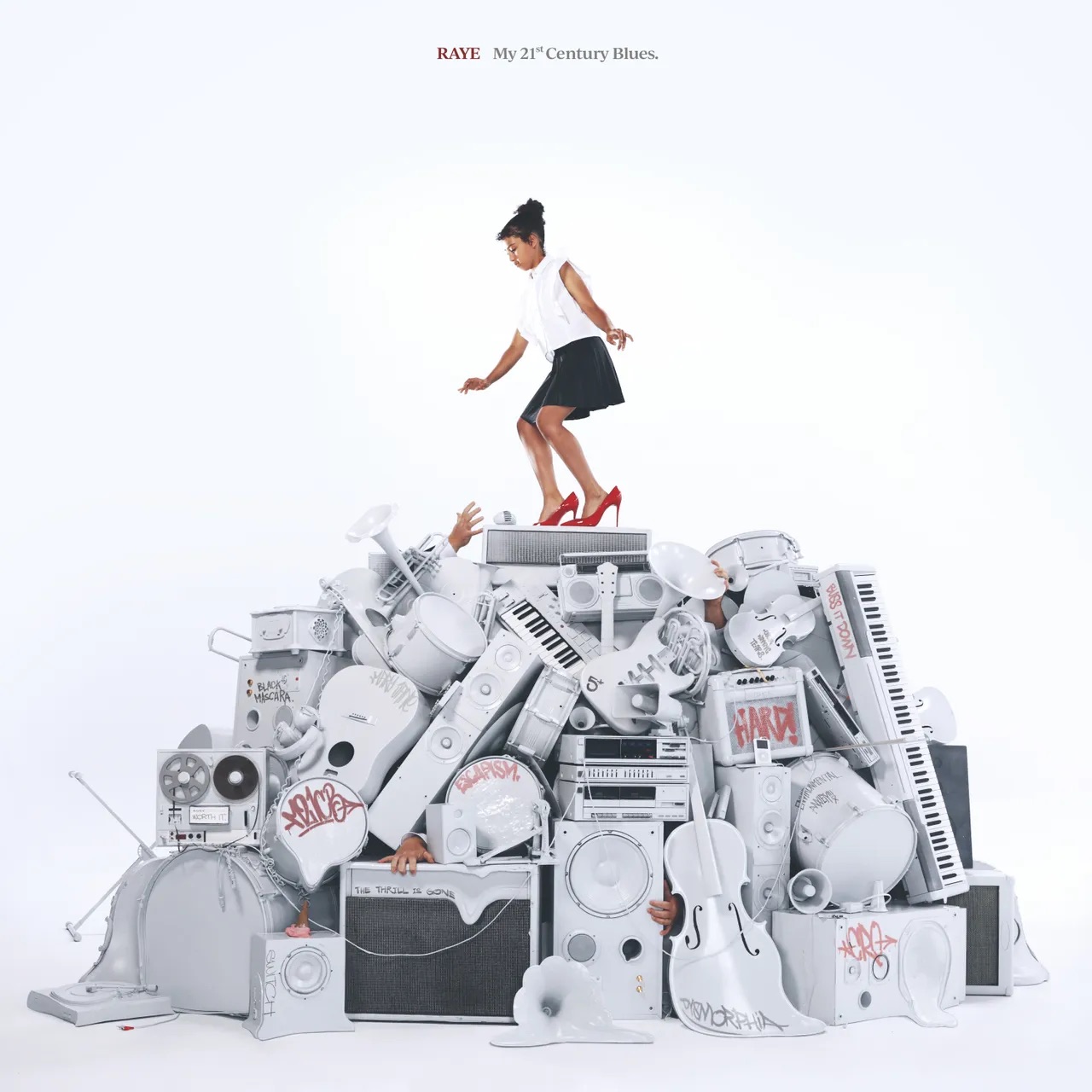 After years of having her debut album delayed, UK singer/songwriter RAYE took matters into her own hands. Two years ago, RAYE outed her previous label, Polydor, for holding her music hostage. In February, she finally released My 21st Century Blues independently. And in turn, she flipped the industry on its head, with tales of heartache, insecurity, and gaslighting. Having finally earned number one song and album on the UK charts, it's safe to say RAYE's big risk paid off. – A.G.
Samia — Honey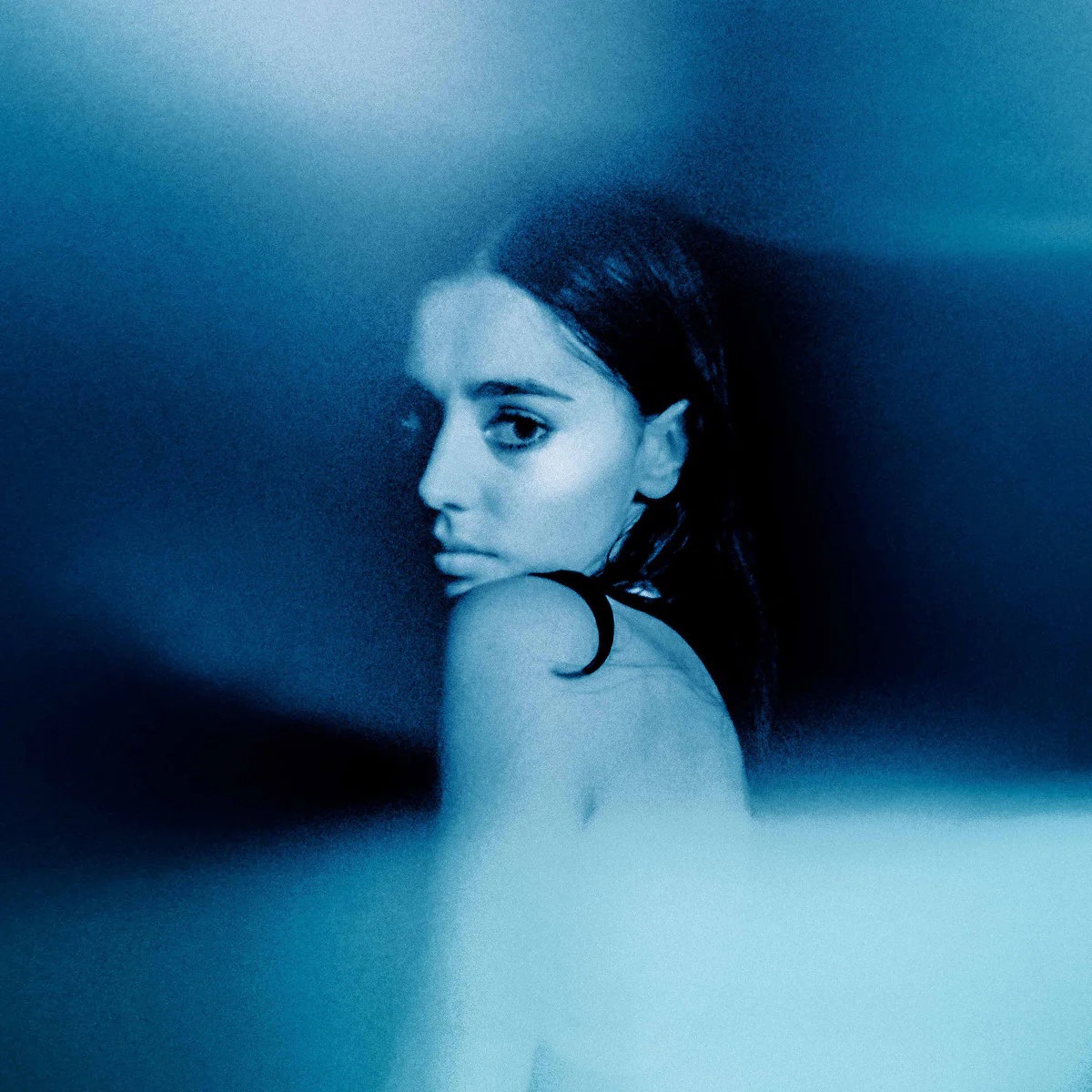 Many of 2023's biggest releases of the year across genres shared one commonality — all were gracefully thematic. Samia's sophomore album, Honey, was the complete opposite in all the best ways. Throughout the project's 11 tracks which includes singles "Breathing Song," "Pink Balloon" and "Sea Lions," the musician jumps across topics and sounds.
Samia's shuffled approach to the album serves as a metaphor for the clusterf*ck of difficulties she's faced. No topic is left unexplored. No subgenre is untapped. On Honey, Samia detracts from her desire for perfection to embrace imperfection's beauty in more ways than one. – F.P.
Skrillex — Quest For Fire, Don't Get Too Close
Skrillex is most readily associated with the early 2010s, but he's been killing it lately, too. Aside from his beloved Coachella performance alongside Fred Again.. and Four Tet, he dropped a pair of albums in February, his first since 2014: Quest For Fire came first and Don't Get Too Close followed the next day. The list of artists featured across the projects (including Justin Bieber, Missy Elliott, Kid Cudi, and PinkPantheress) evidence how much esteem Skrillex has in the industry, while the top-rate albums illustrate why he remains an icon. – D.R.
Skyzoo x The Other Guys — The Mind Of A Saint
A masterfully executed concept album inspired by the characters and events of the drug-game epic Snowfall, The Mind Of A Saint finds Skyzoo putting his feet in the shoes of the show's principal criminal mastermind. Sky writes through the perspective of an older, wiser Franklin Saint who turned to the pen instead of the bottle — after all, he did finish the project before the final season had aired — but even with two layers of functionalization, the words and themes ring true. – A.W.
SZA — SOS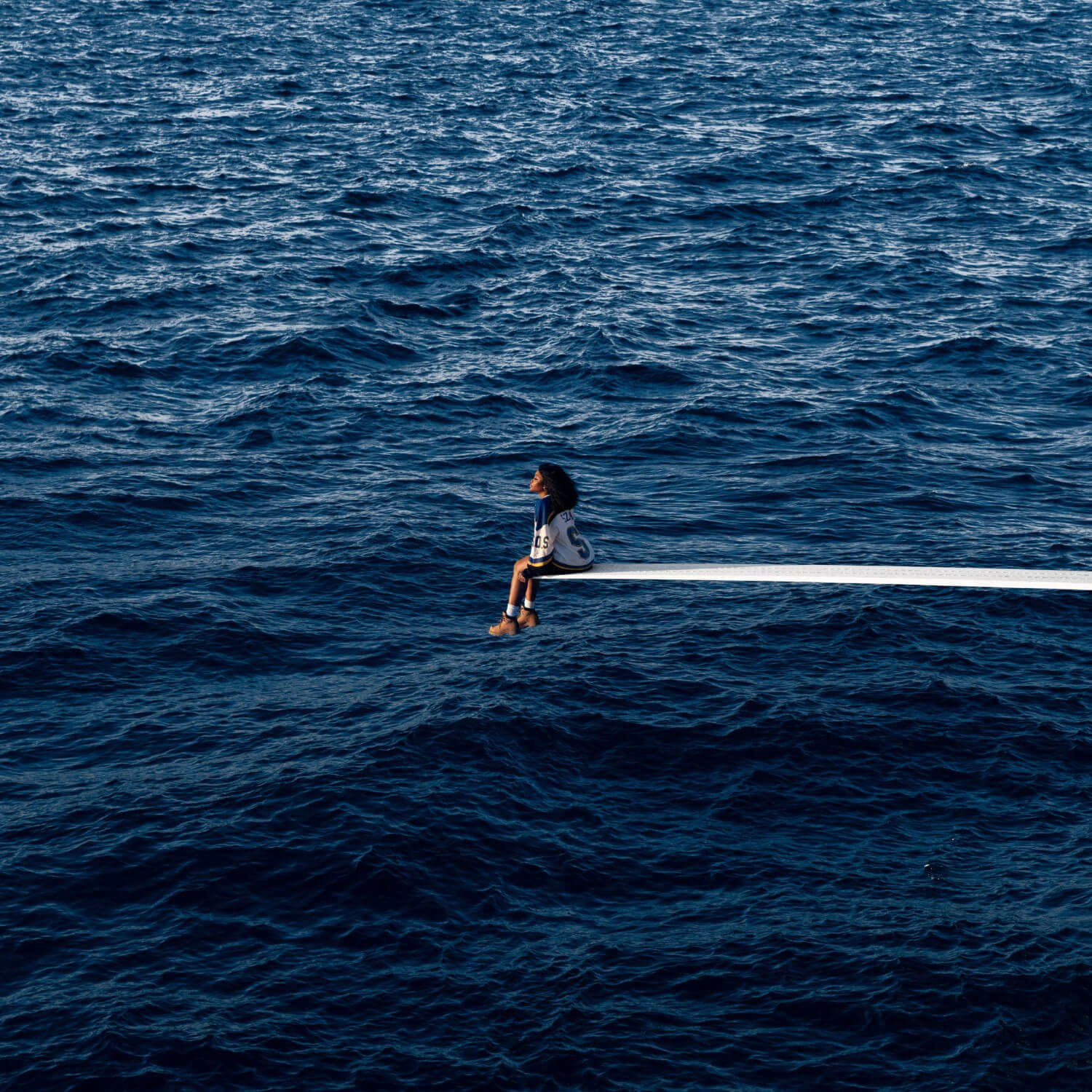 Yes, this album came out in 2022, but with most of its success taking place in 2023 and the fact that it came after our 2022 lists, it's only right that SZA's SOS makes the cut here. Five years removed from her debut album, SZA returns to a world riddled with troubled waters that people from all over hoped to survive and swim out of. Through the album's expansive 23 songs, SZA guides us on a journey of surviving life's elements, the lessons learned along the way, and what it looks like to make it to shore. The ups and downs of life, growing pains, and artistic struggles are all present on this album, and it's even more impressive that she made its 23 songs not feel like an absolute drag. It was a long time coming for SZA, but boy did she arrive. – W.O.
THEY. — Nü Moon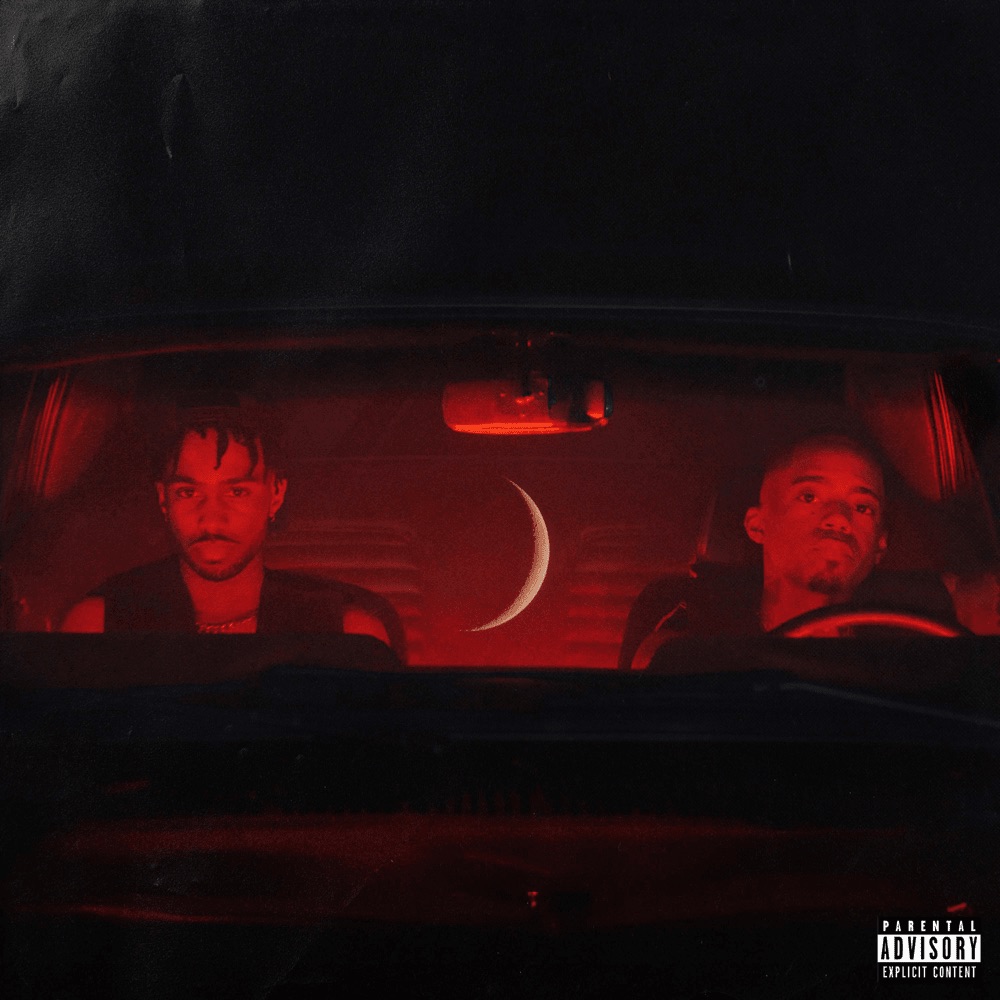 THEY. — the duo comprised of singer Drew Love and producer Dante Jones — entered a new era with the release of their third album Nü Moon. The project is the duo's first independent album, and the freedom to create as one pleases that comes with this independence is hard to ignore through the project's 14 songs. With Nü Moon, Drew and Dante give us another take of their trademark alternative R&B style and it's one that seems to live under the night sky. With records like "In The Mood," "Riptide," and "Wait On Me" which features the incomparable Kacey Musgraves, THEY. present no sign of sunlight while proving that even in the darkest moments, love can still exist. Searching for it, having it, and losing it; it's the theme of THEY's Nü Moon which strikes as their best and most complete body of work to date. – W.O.
Twice — Ready To Be
One of my close friends is a gigantic Twice fan, which by association, has led to me getting into their Ready To Be mini-album from earlier this year. While I'm not as familiar with their past records to compare, the early singles, "Moonlight Sunrise" and "Set Me Free," showcase the group's romantic side over the bubbly production that truly just pulls you in. (Plus, their live performances are so impeccable and synchronized.) On other tracks from the record, Twice shift into fiery, flirty territory with the rock-influenced "Blame It On Me," which shows off the band's wide-spanning inspirations that push the boundaries of the general K-Pop conceptions — and prove that they really are the ones to watch. – L.L.
Wednesday — Rat Saw God
On the previous Wednesday LP, 2021's Twin Plagues, singer-songwriter Karly Hartzman wrote evocative story songs set in what I like to call the Gummo South, a partly real and partly made-up region in which dead dogs and burned-down Dairy Queens dot the landscape like Starbucks crowd street corners in big cities. But on Rat Saw God, her songwriting exhibits a level of detail that is practically physical. The title alone of the opening track, "Hot Rotten Grass Smell," filled my nostrils with the aroma of a humid late July day. – S.H.
Yaeji — With A Hammer
Yaeji simmered relatively under the radar as a beloved figure in the electronic scene for years before impressing with her debut 2020 mixtape What We Drew. Now, it's debut album time. With A Hammer came out in April and it too is a critical hit. She clearly hasn't let early success coerce her into taming down her experimental ways in pursuit of a more commercial sound. Singles like "For Granted" and "Passed Me By" are as adventurous as ever while also maintaining an undeniable charm, which can also be said for the rest of one of the year's most interesting projects. – D.R.
Yves Tumor — Praise A Lord Who Chews But Which Does Not Consume; (Or Simply, Hot Between Worlds)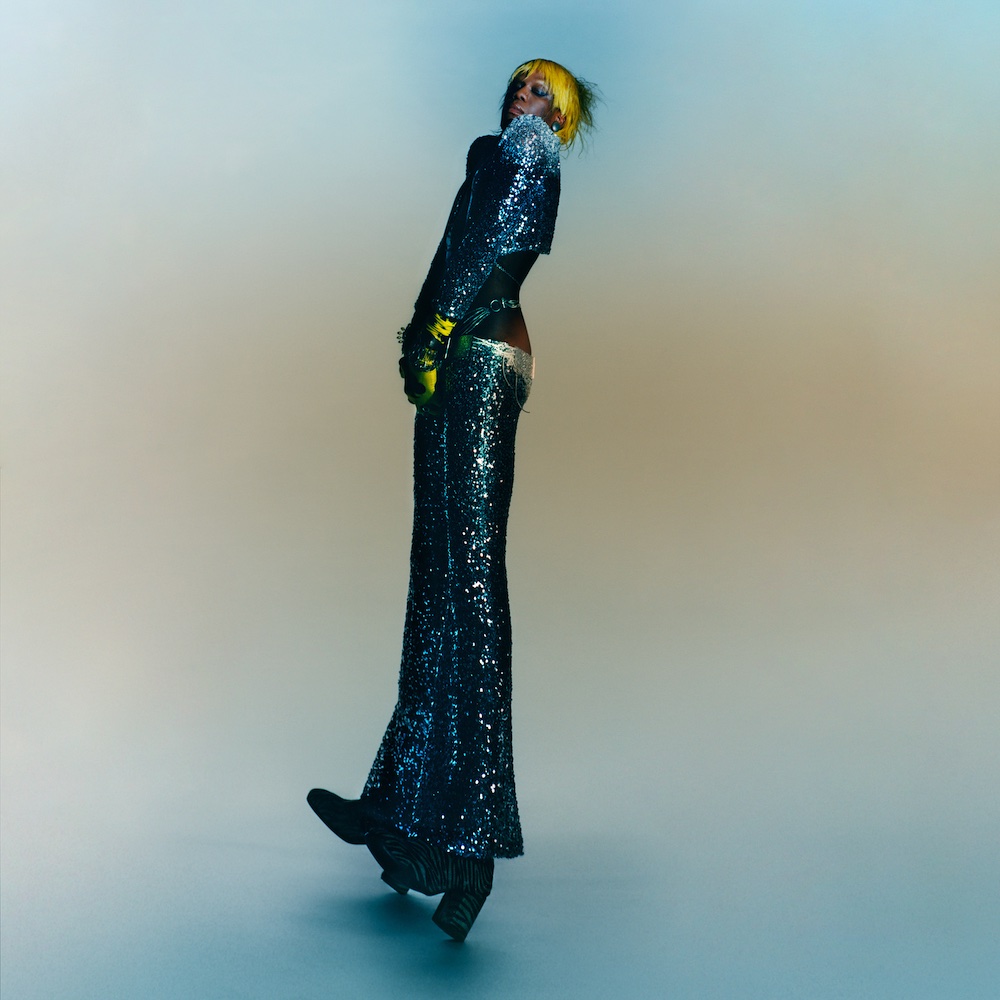 It's not quite radical enough to qualify as "experimental" and not quite catchy enough to work as a full-on pop move. But sonically this is one of the best-sounding indie albums of 2023's first half. With the assistance of Noah Goldstein, an engineer who worked on My Beautiful Dark Twisted Fantasy, and Alan Moulder, who's one of the great architects of '90s alt-rock, Praise A Lord invites you to get lost in its grooves. It's a very good headphone record. The instrumental tones are on-point. – S.H.
Some artists covered here are Warner Music artists. Uproxx is an independent subsidiary of Warner Music Group.