The best albums of 2023 so far | Music
Bar Italia – Tracey Denim
Perhaps the pandemic forced us to appreciate the art of lolling about, but for whatever reason, the sound of slacker indie is as popular as ever, and this London trio are peak practitioners. They sound as if they'd borrow your cigarettes outside a pub with the most cursory of thank yous – there's shades of Justine Frischmann's delivery at times – but they are far from aloof, covering a broad emotional and stylistic range: nervy post-punk, perky lo-fi pop and also a kind of sexy shoegaze on songs such as Changer, Horsey Girl Rider and the superb Missus Morality. Ben Beaumont-Thomas
Bawo – Legitimate Cause
As British rap ponders its next evolutionary leap following a decade of mind-blowing drill, there have been plenty of MCs doing great work this year over more traditional beats. Nines' Crop Circle 2 and Enny's We Go Again have been particularly good but best of all is this 25-minute release by west Londoner Bawo, who uses crisp trap, R&B and garage backings but whose doleful delivery casts them under grey weather. With excellent subtle hooks, his wordplay is full of economical portraits of teetering relationships: "If I confide in you, will you take it like it's a prize for you?" BBT
Black Country, New Road – Live at Bush Hall
Live albums can feel like addendums for fans only, but this one has drama and heft: the sound of a band regrouping around a completely new set of songs after their frontman quit. There are softboi romances and a multi-part story about woodland creatures, but, hearteningly, the band sell the whimsy without a shred of irony. And there are dark moments of self-doubt, such as the fantastical 10-minute piano ballad Turbines/Pigs, plus references to their back catalogue and themselves: "BCNR, friends for ever!" It's more musical theatre than indie rock, done by a troupe with no comparison in their scene. Read the full review. BBT
Eddie Chacon – Sundown
An uplifting musical renaissance continues: after 2020's Pleasure, Joy and Happiness rescued the Would I Lie to You smoothie from the annals of one-hit wonders, Sundown refined that album's sultry R&B into an even more spectral proposition. Sometimes it saunters (Comes and Goes), sometimes it struts (Holy Hell, with its killer drums), sometimes it skews spiritual (The Morning Sun). However close the focus, it's never less than captivating. And those flute solos … Read the full review. Laura Snapes
Brendan Eder Ensemble – Therapy
Eder is a Los Angeles-based jazz composer and film scorer (including for Ari Aster) whose last album, Cape Cod Cottage, I discovered purely on the basis of the lovely painting on its cover. (I only came to love it more when I learned that it was a concept album about "a retired dentist who wrote elegant minimalist jazz circa 1970".) Where that album was breezy and balmy, the follow-up is powerfully sad, with deep woodwinds leading furrowed, circular melodies – not a million miles from a much darker take on Alabaster DePlume's breakout album To Cy & Lee. Better still, the concept here was: "What would Aphex Twin do with a chamber ensemble and a church organ?" LS
Everything But the Girl – Fuse
Not just an entirely unexpected return after 24 years – a return to peak form that doesn't simply seek to warm over past glories, but moves forward, reflecting the changes in dance music since Tracey Thorn and Ben Watt last made an album together. Fuse melds elegantly careworn reflections on mortality, Sunday clubbing, lost lives and the bitter divisions in public discourse with music inspired by dubstep, post-dubstep, lo-fi house and garage. Read the full review. Alexis Petridis
James Holden – Imagine This Is a High Dimensional Space of All Possibilities
Like Fuck Buttons' 2009 masterpiece Tarot Sport, James Holden's fourth album is kaleidoscopic electronica – audibly informed by dance music rather than dance music per se – that operates at a needles-in-the-red level of intensity. The results are full-on. Imagine This Is a High Dimensional Space of All Possibilities is the kind of album that seems to fill the room regardless of the volume you play it at – but it's original, absorbing and transportive with it. AP
Império Pacífico – Clubs Hit
Clubs Hit is precisely the sort of bleary, chilly Balearic sunset music that you might otherwise find on Swedish label Studio Barnhus. But the Portuguese duo, AKA Luan Bellussi and Pedro Tavares, have tons of their own distinguishing character, too: a great Panda Bear feature on Aftershow, a nod to the overheated percussion showcased by their country's great Príncipe Discos label on Young Mix and an unimaginably soothing, Ogmios-worthy spoken-word account of the morning after on Waking Up After a Night Out: you didn't know you needed "hangover ASMR", but trust me. LS
Joesef – Permanent Damage
Soulful pop music that's commercial enough to have mainstream appeal, but doesn't equate commercial mainstream appeal with being boring – or indeed looking over your shoulder at what everyone else is doing and imitating it – the Scottish singer's debut stirs influences that are variously lo-fi, retro and left-field into a hazily appealing whole, rich in killer songs. The sense that it is music made by an artist with not just a fantastic voice, but an identity of their own, is impressively inescapable. AP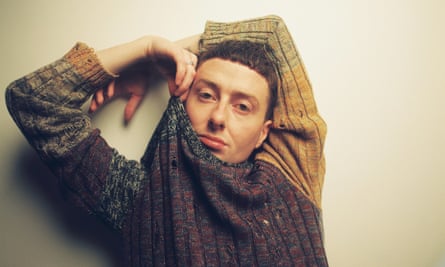 Jpegmafia x Danny Brown – Scaring the Hoes
"How the fuck we supposed to make money off this shit?" Jpegmafia frets over the title track of Scaring the Hoes, as a saxophone does free improv squeals in the back and the beat is just someone clapping. But it became his first US Top 100 release and won critical acclaim: his production is staggeringly beautiful in its assemblage of in-the-red drums, generalised chaos and samples ranging from Michael Jackson and Kelis to gospel choirs, Nintendo ads and YouTube tutorials on embroidery patterns. And he and Danny Brown, when you can make them out through the hail of noise, are typically inventive on the mic, and funny even when doing straightforward bragging: "I'm a big dog like Marmaduke!" Read the full review. BBT
Kelela – Raven
A tribute to Black contributions to dance music, Kelela's latest LP is a rich tapestry of atmospheric club sounds, with each track delicately woven into the next in a mix format. Downtempo R&B and expansive ambient moments flow into soft-focus breaks and slow, syncopated beats. After her six-year hiatus, the record feels comforting, with the US singer and producer's distinctively silky vocals threaded around minimalist instrumentals that draw on those she initially gained underground acclaim for. Read the full review. Safi Bugel
Lana Del Rey – Did You Know That There's a Tunnel Under Ocean Blvd
Did You Know … rivals Norman Fucking Rockwell for making Del Rey's claim to the Great American Songbook, yet it's also one of her most formally inventive records. Elegant, moving future classics such as Sweet and Kintsugi sit next to deep familial interrogations that find Del Rey reckoning with her lineage as a daughter – and as a musician. She both considers the construction of her myth – addressing the rumours of "Some big man behind the scenes / Sewing Frankenstein black dreams into my song" early in her career – and resamples several of her own songs, as if to say: if critics can use her own oft-contested narrative as raw material to reshape as they will, why can't she? Best of all is the haunted, defiant A&W, which writhes from the shadows into bitchy jump-rope rap, toying with perceptions of older women and imperfect victims, and revelling in ambiguity. Read the full review. LS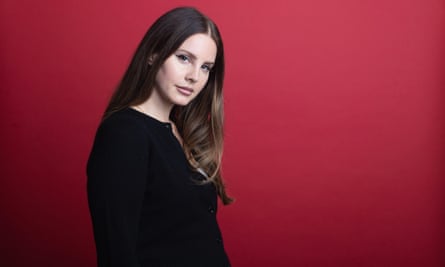 Lankum – False Lankum
An album that opens with the trad-arr-by-way-of-Swans dirge of Go Dig My Grave and ends with the 13 frankly terrifying minutes of The Turn, False Lankum is resolutely not pissing about: there are moments of fragile beauty inbetween – as on Clear Away in the Morning – but there's little sense here of a band trying to ease listeners into their bleak musical vision. Its dive into folk music's dark heart is confrontational, uncompromising, fierce and utterly compelling: occasionally hard work, but the kind of hard work that pays off handsomely. Read the full review. AP
The Lemon Twigs – Everything Harmony
The Lemon Twigs have been guilty of grandiloquence in the past: this is, after all, a band that released a concept album about a chimpanzee raised as a human being, with Todd Rundgren playing said primate's adopted parent. But with their sound stripped back and their more grating Vaudevillian urges dialled down, brothers Brian and Michael D'Addario's songwriting prowess is clearer than ever on Everything Harmony. The resulting album is low key but striking nonetheless, a soft-rock masterpiece equally soaked in melancholy and incredible melodies, haunted by the ghost of the early 70s Beach Boys. Read the full review. AP
Lil Yachty – Let's Start Here.
Some rap fans bristled at Yachty's desire to be "taken seriously as an artist, not just some SoundCloud rapper, not some mumble rapper" with this LP, and he strays a very long way from rap indeed on what is essentially a psych-pop album. But let us set aside these scene squabbles to simply luxuriate in the world built by him and his expert post-genre producers such as the Raisen brothers (who also did great work on Yves Tumor's album listed below). Heavy live drums chart a course through bass and analogue synths that warp like a Dr Seuss landscape, while Yachty's synthetic vibrato (as also heard on genius viral hit Poland last year) is a stunning effect. BBT
The National – First Two Pages of Frankenstein
After their last two albums got a little diffuse, the US indie stalwarts get back to brass tacks on their ninth album – ie it's really bloody sad. Written in the wake of frontman Matt Berninger experiencing a bout of depression and extreme writer's block, it finds him contemplating endings and breakdowns in communication, turning over his life's emotional inventories, and wondering if he'll ever find his way back. Ironically, coupled with their gentlest arrangements ever, it's their most reachable record in years: vulnerable, human-scale and immensely affecting. Read the full review. LS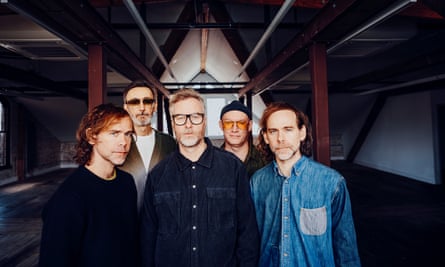 Paramore – This Is Why
Returning into a scene teeming with their influence, the US emo trailblazers ran the other way on album six, instead embracing the influence of 2000s British indie. (For a teenager who scorned emo's embarrassing emoting for the skinny-jeans set's buttoned-up cool, only to realise years later that I'd been sold a repressive pup and that vulnerable, self-aware Paramore had it right all along, it was a strangely lovely full-circle moment.) The jagged attacks of Foals and Bloc Party splinter through on a brilliantly bratty album that weighs just what a drag growing up and looking after yourself can be – "the high cost of chaos, who can afford it?" Hayley Williams roars on the jittery C'est Comme Ça – with a hard-won sense of gratitude at their lessons learned. LS
Caroline Polachek – Desire, I Want to Turn Into You
A career high from an avant-pop auteur, Desire, I Want to Turn Into You turns operatic vocals, 00s electro and downtempo pop – there's a guest appearance from Dido! – flamenco and drum'n'bass into something entirely unique and absorbing, which furthermore begs the question of why Polachek remains on the left-field, rather than being a massive star: it's hard not to think the mainstream would be a substantially more interesting place with her in it. AP
Rae Sremmurd – Sremm 4 Life
They may struggle to reclaim Black Beatles-type success in the fickle world of the charts, but the fraternal duo remain one of rap's most underrated acts, where the feline Swae Lee twines himself around the rougher grain of Slim Jxmmi's voice in perfect disharmony. The lyrics make the usual rounds of the strip club, car dealership and boutique but now with a touch of weary hungover ennui and, on ADHD Anthem (2 Many Emotions), outright existential crisis. The production by longtime foil Mike Will Made-It and others is varied and excellent, particularly forays into Miami bass on Sexy and Flaunt It/Cheap. BBT
Sluice – Radial Gate
From the same North Carolina scene that birthed Wednesday (see below) and MJ Lenderman (whose album Boat Songs was a 2022 highlight), Sluice is Justin Morris, whose endearing lyrics – both tentative and beatific; closely detailed and elevated at a bird's-eye-view – triangulate him somewhere between Bill Callahan, Wilco's Jeff Tweedy and the Microphones' Phil Elverum, delivered like Stephen Malkmus chewing a stick of straw. Radial Gate offers crunchy little barn-burners, porch-light meditations and raga-like, teeming drones, shaping the contours of an immensely appealing world. LS
Susanne Sundfør – Blómi
You creep in and out of the Norwegian singer's latest album via glitching experimentation, spending most of it in a glorious stretch of pretty piano-led grown-up pop – as if going through the scratchy briar of our digitally mediated world into a sun-dappled meadow and back again. It's also like going back in time to when irony wasn't multi-layered, with such purity of melody and clarity of emotional judgment – Carole King is perhaps the nearest touchstone but this record really does take you through the back of the wardrobe to somewhere totally different. Read the full review. BBT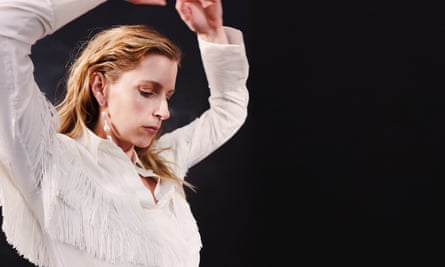 Kali Uchis – Red Moon in Venus
R&B's body high has rarely been both quite so psychedelic and sensual as it is here, Uchis swimming through washes of phosphorescent production and singing of worshipful love and sex. But the top lines are anything but vague and she can bite as well as caress, as she tells an ex with exacting clarity "when you're all alone, you'll know you were wrong", and – in a jawdropping but blithely delivered line – says of a foe: "At the end of the day, she'd eat my pussy if I let her / At the end of the day, she'd trade lives with me if God let her." Read the full review. BBT
Unknown Mortal Orchestra – V
Blessed with a gift for honed yet ruminating melody, the New Zealand medium-fi psych-poppers could easily compile a greatest hits by this point – and numerous songs from this fifth album would be deserving of a place. From the very first riff of The Garden – fitful, awkward and yet so consoling – the keepers keep coming, the best of them being Nadja, with its kindly, searching tune; That Life, a riff tumbling down its chorus; and Weekend Run, where the drudgery of Mon-Fri, evoked in tuneless recitation, is broken with another perfect melody. BBT
Jessie Ware – That! Feels Good!
A slightly different garment cut from the same high-quality cloth as its classy predecessor, 2020's What's Your Pleasure?, That! Feels Good! offers 21st-century disco, clearly made by someone who loves – and understands the nuances of – their source material, be it high-camp, heavily orchestrated circa 1977 dancefloor-fillers or Talking Heads in funky polyrhythmic Remain in Light mode. The result is a selection of brash anthems and bulletproof choruses, filled with fine, subtle musical details. Read the full review. AP
Wednesday – Rat Saw God
A classic fuzzed-out US indie rock record: Karly Hartzman and her band (including the aforementioned MJ Lenderman) mudslide through apathy, allow themselves occasional festive fanfares and sometimes bounce along the bottom of a bad mood. Listen closely for Hartzman's funny and humiliating vignettes from small-town life, elevating clapped-out locales and ignominious landmarks (like the tree where she parked to have sex in an SUV) to momentary glory. LS
Westerman – An Inbuilt Fault
Evoking the Blue Nile, Talk Talk, and even the 1975 if they weren't ruled by ego, and adding faint shades of jazz and funk, this is extremely sophisticated and often moving soft rock from the itinerant UK singer-songwriter, with Big Thief drummer James Krivchenia adding pockets and pools of space. Inspirations included Bergman's The Seventh Seal and Kurosawa's Ikiru, and there's a similarly gnomic, arthouse feel to the storytelling here, but shot through with wise truisms that stop you in your tracks: "Taking breaks the heart of love"; "People die waiting for the lightning to come back this way". BBT
Jess Williamson – Time Ain't Accidental
Perhaps best known until now as one half of Plains with Waxahatchee's Katie Crutchfield, the Texas musician's fifth solo album (out on 9 June) is a mid-career revelation: full of indelible country choruses (some rousing, some tear-catchers) and genuinely innovative, minimal production – using skittish woodwind, iPhone drum machines and sultry atmos to outline the rickety bones of the end of a relationship, and the unexpected start of a new one. LS
Billy Woods & Kenny Segal – Maps
Speaking plainly and conversationally, but in verse that will make you cherish the English language anew, Billy Woods mints a rap classic over excellent beats from Kenny Segal. It's a breezy travelogue of sorts, but there are stark omens – "An ill wind in the trees, saplings bend / That bird in the hand squeezed dead"; "phone demagnetised the key to the room / magpies pluck jewels out of my tomb / gadfly, watch them guys fume" – and back home he sees his native New York getting ever more stagnant and gentrified. Dotting this tour are a series of amazing-sounding meals, with skate wings, gazpacho, Guyanese rice and peas, Jamaican oranges, pickled watermelon rind and many more delicacies, and he knows he's good in the kitchen: "Noncommittal when she said she'd cook next time." BBT
Yaeji – With a Hammer
On the cover of her debut album, Yaeji poses clutching a sledgehammer. It's a confident image, and her confidence is entirely understandable: a shift away from the house-fuelled sound that initially drew interest – although dance-facing beats are still there in abundance – it isn't so much a set of songs as a whole sonic world of Yaeji's making, variously bordered by jazz, new-age-y ambient, electronic pop and noisy dissonance. With a Hammer cements a genuinely original voice. AP
Yo La Tengo – This Stupid World
Another US indie institution return to first principles. Recorded live, This Stupid World finds Yo La Tengo paring back to their two primary modes: serrated, lunging guitar – on Sinatra Drive Breakdown, Ira Kaplan attacks his guitar like an exhausted man failing to chop down a large tree – and the muted sweetness of the Georgia Hubley-led Aselestine and Miles Away. Despite the mordant lyrics, the overall mood is one of good humour, from the nocturnal groove of Tonight's Episode to the bittersweet acceptance of fate on Until It Happens, buoyed by the trio's 30-year bond. Read the full review. LS
Yves Tumor – Praise a Lord Who Chews But Which Does Not Consume; (Or Simply, Hot Between Worlds)
After a string of experimental electronic releases, Yves Tumor has jackknifed from underground producer into transgressive rockstar status in recent years, complete with a full live band. On this year's follow-up – a camp and ecstatic ride through alt-pop, glam, shoegaze and new wave – they assert their ability to straddle both worlds. It's at once shiny and gritty, with bratty vocals, screeching guitars and deconstructed club beats scattered around catchy melodies. Read the full review. SB