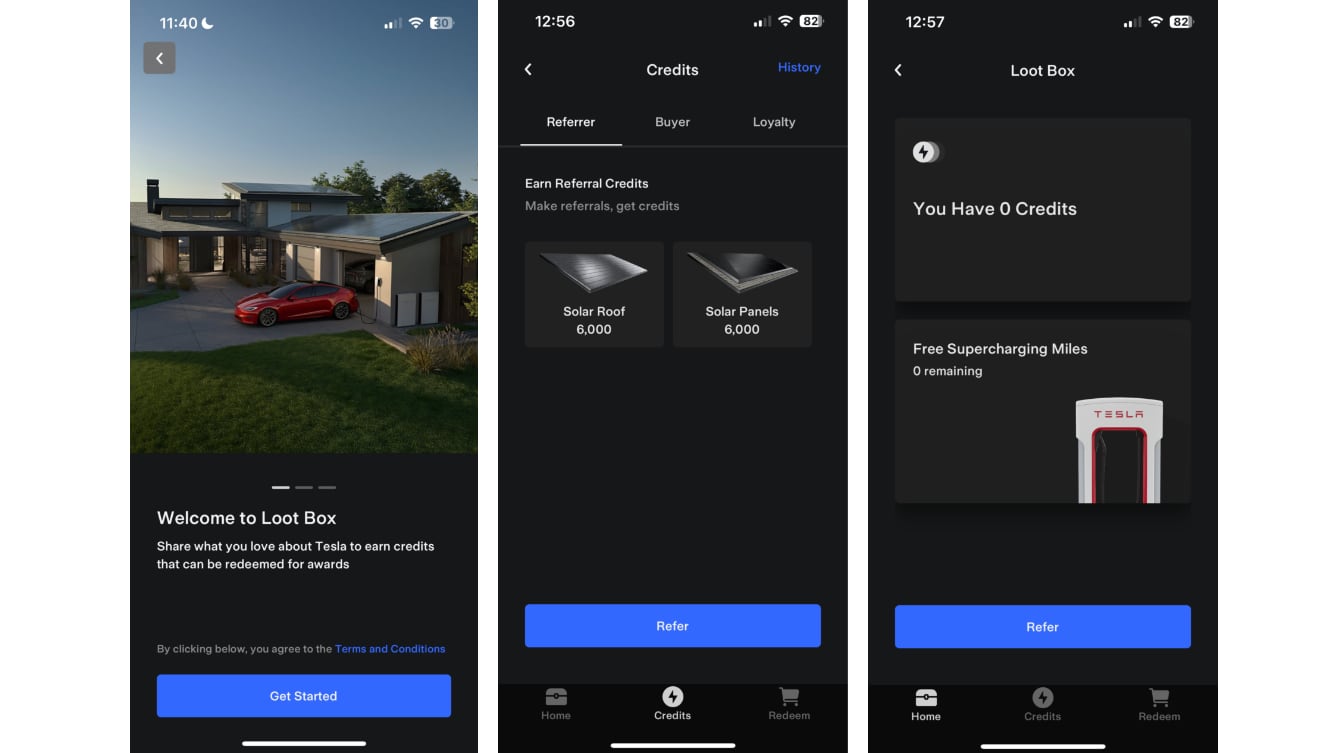 Tesla launches its revamped referral program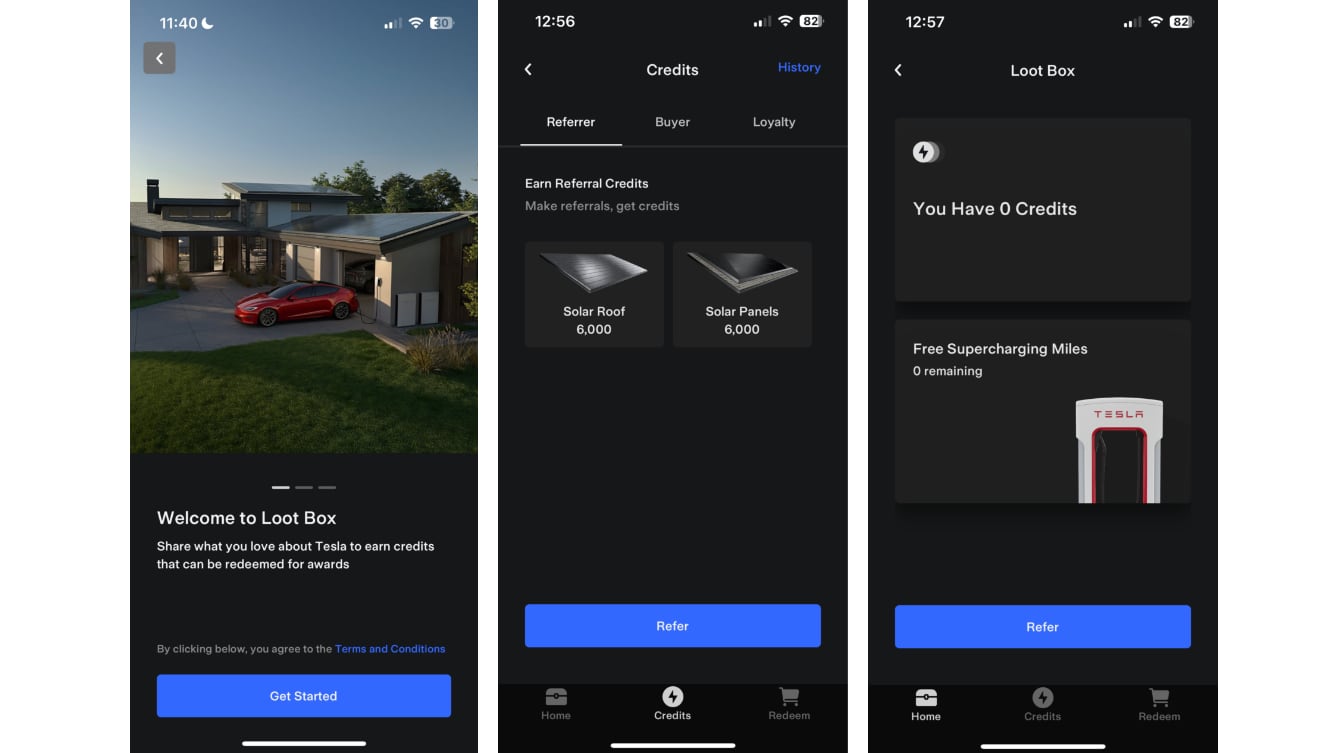 Tesla has filled the Loot Box back up in the app, which now contains Tesla's revamped referral program. The reintroduction comes less than a month after Tesla launched a referral program in China called Treasure Box. We saw this coming in October when Tesla updated some localized strings in its iOS update.
Tesla's updated referral program hands out credits instead of cash or prizes. The credits could then be used to purchase Tesla accessories such as vehicle chargers, t-shirts, shot glasses and other items you'd normally find in Tesla's online shop.
Vehicle Referrals
Although the program has been relaunched in the U.S., it did not bring back vehicle referrals as expected. At this time you are still limited to referring friends and family to Tesla's solar products.
Tesla put its vehicle referral program on hold in September of 2021. We expected Tesla to relaunch that program with its revamped loot box, but that hasn't been the case. It's not clear whether Tesla is going to bring back vehicle referrals at a later date.
Tesla will now list qualifying products in the Loot Box section of the app, under the Credits tab. In the U.S. qualifying products are currently limited to Tesla's Solar Roof and Solar Panels. Given that Tesla lists qualifying products in a separate tab and has room for additional products could mean that Tesla plans to alter qualifying products over time or based on a user's region. Tesla could also add or remove products based on demand.
Tesla's statement on its website leaves the referral system open to all Tesla products, not just solar. It states: "Our goal is to help Tesla owners share their passion for Tesla's products and our mission — to accelerate the world's transition to sustainable energy. As an owner, every time you bring a new friend or family member into the Tesla community, you and your friend both earn credits — you earn Referral Credits and your friend earns Buyer Credits. You also earn Loyalty Credits when you purchase additional qualifying Tesla products, as a thank you for being a loyal Tesla owner."
Prizes
Here are some items available in the Loot Box:
J1772 Wall Connector — 11,000 credits
Wall Connector — 6,000 credits
CCS Combo 1 Adapter — 5,000 credits
2,000 Supercharger Miles — 4,800 credits
Model S/3/Y Pet Liner — 2,900 credits
Men's Raven Lightweight Hoodie — 2,000 credits
Tesla Sipping Glasses — 1,750 credits
Wall Connector Color Matched Faceplate — 1,500 credits
Tesla Short Shorts — 1,469 credits
Powered by the Sun License Plate Frame — 800 credits
Let the Sun Shine Tee — 700 credits
Solar Roof/Powerwall Tee — 700 credits
Solar products earn 6,000 credits and accumulate in your Loot Box under one amount. However, the credits do expire after 12 months unless you add more credits to your account. Each time new credits are added the expiration cycle restarts, giving you one year to use the credits or add more.
Shirts and glasses don't compare to the Roasters that were part of previous referral programs. However, that may indicate how far the company has come. There was once a time when convincing friends to buy Tesla products was so difficult that the company had to offer extravagant prizes. Now, it's a much easier sales pitch, and a T-shirt will suffice.
To access, open your app and tap on your profile image in the top right corner. There you will find Loot Box near the bottom of the screen, and when you tap on it, there is a button to share your referral code.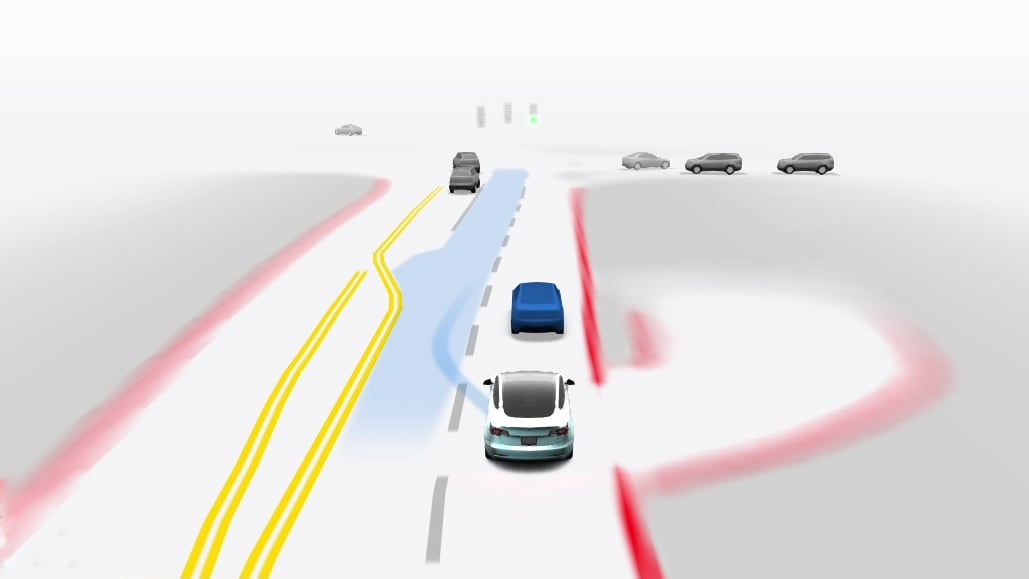 Tesla's Full Self-Driving program continues to expand with FSD Beta version 10.69.3.1, but the biggest one, version 11, is on track for release in December.
FSD Beta 10.69.3.1
Most beta testers have been stuck on beta 10.69.2.4 for quite a while, which was first released on October 20th. This build was based on update 2022.20, so it's missing several months of Tesla software enhancements, making owners even more eager to get the latest build that is based on 2022.36.
About one percent of public testers got access to 10.69.3.1 over the weekend and the trend continued today with about 10% of testers receiving access to the latest beta.
We believe the trend will continue with more users receiving this build tonight and tomorrow and we expect all current testers to be on FSD Beta 10.69.3.1 by Thursday this week. If you've been waiting for a new build, the wait shouldn't be long now, as long as no major issues are found.
While Elon Musk has been busy rebuilding his new company Twitter, he did use the platform to share a few updates about Tesla. On Friday, November 19, Musk tweeted: Tesla FSD 10.69.3.1 is going to wide release now.
Expanding to New Testers
While FSD Beta 10.69.3.1 has begun going out to some existing testers, it has also started to be sent to some owners completely new to the FSD program.
Tesla and Elon Musk have iterated that everyone in the US and Canada will receive FSD Beta by the end of the year. We expect Tesla to slowly add more users to FSD Beta until everyone is eventually included.
FSD Version 11 – Soon
On Sunday, Tesla's CEO was asked for an update on FSD V11. Musk tweeted: Making good progress. Still tracking to wide release next month. This tweet caused a lot of confusion because, five days earlier Musk tweeted: We'll widen V11 beta before Thanksgiving.
Many people were looking for clarification, including Twitter user @BLKMDL3, who asked: By "wide release next month" do you mean to those who currently have beta or to anyone who purchased FSD who won't have to do safety score. Musk responded: Latter.
That response indicates that beta V11 could possibly start showing up this week for a select few, but Musk is staying with his timeline stated at the third quarter earnings call; FSD is going out to everyone by the end of the year, including the new V11.
Single Stack Version 11 is a Game Changer
V11 release notes indicate this update will be nothing short of incredible. As Tesla engineers pointed out on A.I. Day 2022, version 11 is a single stack, one code that provides all the information from parking lots to highways. The update: "unifies the vision and planning stack on and off-highway and replaces the legacy highway stack, which is over four years old," states the notes.
Tesla said the legacy FSD highway program uses several single-camera and single-frame networks but could only navigate "simple lane-specific maneuvers." That will change with the next update as the program uses: "multi-camera video networks and next-gen planner, that allows for more complex agent interactions with less reliance on lanes, make way for adding more intelligent behaviors, smoother control and better decision making." The extensive list includes improvements for severe weather, navigating blocked lanes and debris, and better speed matching and gap selection.
For many who have been waiting for FSD for years, you may need patience for a few more weeks. But from all accounts, FSD will be well worth the wait.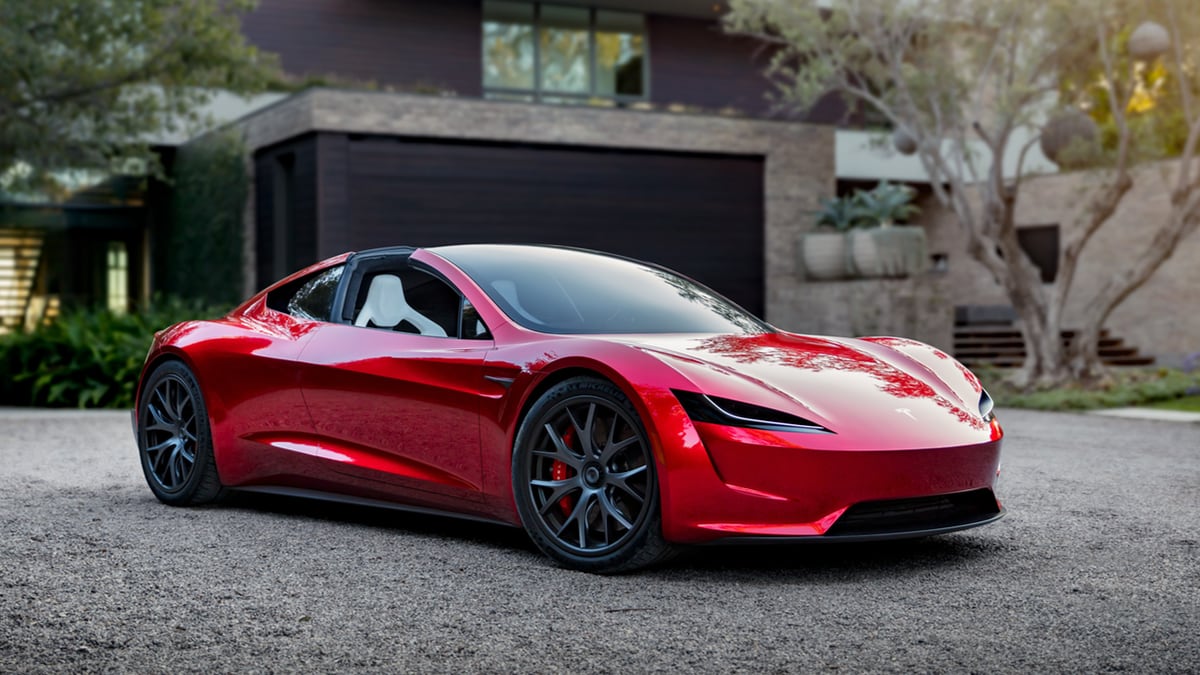 Tesla's Chief Designer, Franz von Holzhausen, has designed the company's entire fleet of vehicles, but the Model S, 3, X, Y, Cybertruck and Semi are not his favorites. "My favorite one is the one that is coming.
I can't talk about (it)," von Holzhausen told CNBC. He then quickly pivoted the conversation away from that topic. Nevertheless, several rumored vehicles will be the next to carry the "T" logo. So, which one is the creative mind of Tesla referring to in his evasive answer?
Franz von Holzhausen Interview
Let's start with the suspects. A cheaper, smaller and less expensive electric vehicle has been predicted for years. More recently, there have been ideas about a van. And then there is the second generation of the highly anticipated Roadster. While von Holzhausen didn't talk about the next one, he did give some clues later in the interview. "My all-time favorite car is a '62 250 GTO (Ferrari). I mean, it is quintessential. It's an insane car. I'm also a big fan of this kind of wedge era. The early (Lamborghini) Countachs, the whole kind of flat, low sports car. Those were always the posters on my wall."
The Designer Loves Sports Cars
When a 54-year-old man reminisces about the cars featured in posters plastered on his wall when he was a kid, he is not excited about a van or a compact vehicle — no, he is excited about a sports car. The second-generation Roadster was unveiled in 2017 simultaneously with the Semi. But there hasn't been much mention of the sports car since. The company is just now delivering Semis, and Cybertrucks are expected in 2023, but the Roadster doesn't have an ETA. Or does it? The chief designer says, "… the one that is coming." So, we can only assume that the Roadster is next to hit the production line.
Tesla Roadster 2.0
A Designer Who has Changed the Industry
One of the first employees of Tesla back in 2008, von Holzhausen, recalls the early days and how things have changed. "There is a moment that I thought when I first joined Tesla that it would be great to see multiple Teslas in one drive experience around town. And now, it's hard to go anywhere without seeing a bunch of Teslas. So, it's great to see the impact that Tesla has had in people's lives but also how it's changed the industry. It really pushed this idea that an EV can be better than an internal combustion vehicle."
He also gave some insight into designing vehicles that have and continue to change the auto industry, "Tesla isn't beholden to what has been done in the past. We are always trying to push the boundaries and deliver on a promise of something fun, something enjoyable and something you would love to own and tell your friends about."
It looks like The Roadster could be the next fun, enjoyable vehicle to tell everyone about.