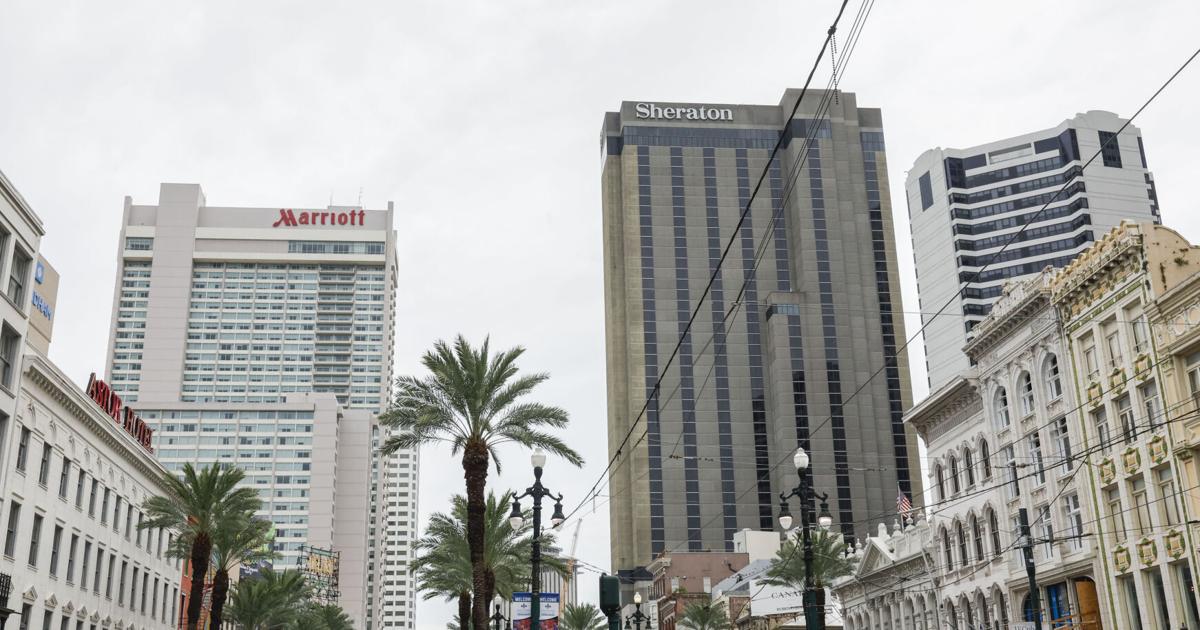 New Orleans hotel demand cools. Pickeball, music could help. | Business News
The 2022 resurgence in leisure travel was a godsend for hotel markets such as New Orleans after two of the worst years in recent memory for the hospitality industry, and it carried over into the early weeks of 2023. Now, however, there are signs that demand is cooling off as the market settles back into the normal seasonal rhythms seen before the pandemic.
"What we are seeing for New Orleans, especially over the last few months, is a slowdown in leisure travel," said analytics manager Kelsey Fenerty of STR Inc., which tracks hotel industry data. "Not a big slowdown but more of a reset; we're seeing things starting to normalize."
In a market driven by big annual events and the weather, the monthly numbers paint the clearest picture. 
Coming out of COVID-19 and with a full Mardi Gras season back on the calendar in 2022, the hotel business boomed in the key February-April period. That meant that revenue per available room per night — or, RevPar, the key indicator for hotels — averaged $121 in the first five months of 2022. That was almost three times higher than the dismal previous year, when COVID was still suppressing demand, but it was also up from $119 in 2019, a bumper year.
This year's RevPar through May also averaged just below $121, but that was skewed up by increases early in the year. In April, there was drop of more than 20%, and that slowdown has continued into June, STR data show.
Also, while room rates have been high, occupancy levels haven't returned to pre-pandemic levels. The average for New Orleans hotels in the first five months of 2022 and the same period in 2023 was about 64%, down from 74% in the same period in 2019.
Fenerty said the slowdown in leisure travel is affecting markets across the United States, although metropolitan holiday destinations such as New Orleans and Miami have been hit harder than cities with stronger business travel, such as Washington D.C. and New York. Worst off are rural holiday destinations such as Hattiesburg, Mississippi, she said.
Walt Leger, CEO of New Orleans & Co., the city's hospitality marketing agency, said visitor numbers in the first half of this year were strong but would have been better had it not been for the loss of some convention business.
"We had a great year last year from a conventions standpoint, and unfortunately 2023 had been shaping up to be challenging even before COVID," he said. That business is hard to make up because of the long lead times to book big gatherings, he said.
Pickleball Fest
Industry's hopes are now pinned on several new initiatives and first-time conventions coming to New Orleans later this year.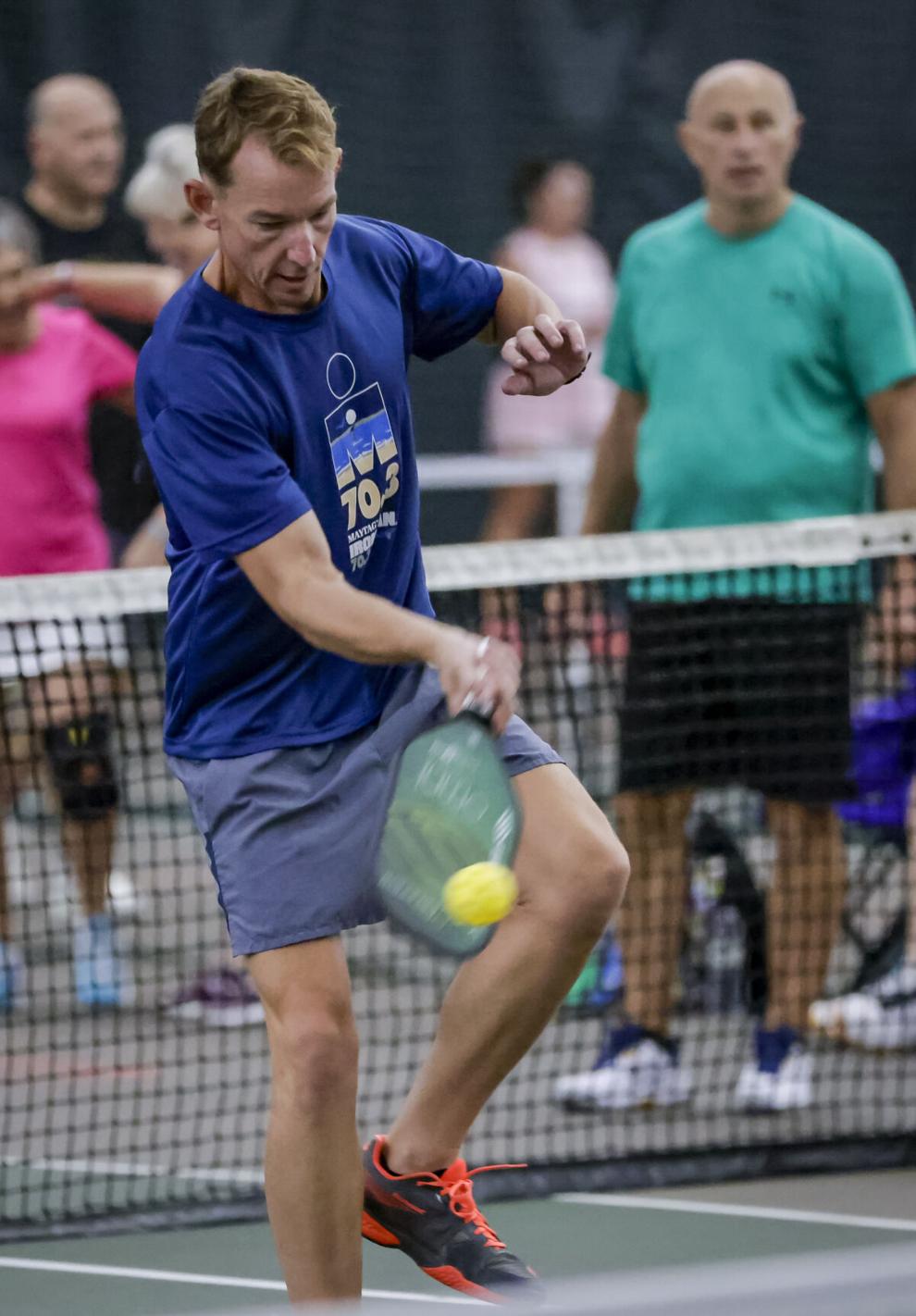 First up is the inaugural Nola Pickleball Fest on Aug. 10-13, with organizers looking to ride the craze for the new sport and draw crowds to events at the Ernest N. Morial Convention Center and nearby Mardi Gras World. The event is partly sponsored by Drew and Brittany Brees and will raise money for their Brees Dream Foundation. New Orleans & Co. and the Greater New Orleans Sports Foundation also are backers.
Tim Hemphill, head of marketing for the convention center, said the idea is for Pickleball Fest to be a regular late-summer fixture. August is typically New Orleans' slowest month of the year, by far, for visitors.
"This will be an annual event, expected to grow each year, filling an annual need period," Hemphill said.
Classic cars, music month
In late September, the entire convention center has been booked by the Barrett-Jackson classic car auction and exposition, which is being held in New Orleans for the first time. It is what the convention center calls a "citywide" event, meant to draw in tens of thousands of visitors. Its organizers bill it as not just a car show and auction but "a lifestyle event with thrill rides, live music, and celebrity meet & greets."
Leger said that starting this year his agency will be marketing October as music month in New Orleans, a strategy also designed to fill a gap in the visitor calendar. Music Month will kick off with NOLAxNOLA, which commences Sept. 28 and runs for two weeks.
The event was started in 2021 as a bid to bring people back into the city's music venues after COVID. It's a joint effort by New Orleans & Co., City Hall's tourism and cultural fund and three dozen music venue owners.
Supply side
Closing out music month will be Nola MusiCon. The event was started three years ago by Melissa O'Brien, a veteran organizer of South by Southwest, but its launch was disrupted by the pandemic. It held its first in-person conference in April 2022 and is now scheduled Oct. 24-27 in New Orleans.
The event has the backing also of GNO Inc., which sees it as a focal point for promoting a broader "music economy" program to turn New Orleans' rich music heritage and culture into business opportunities, emulating some of success seen in Nashville, Tennessee.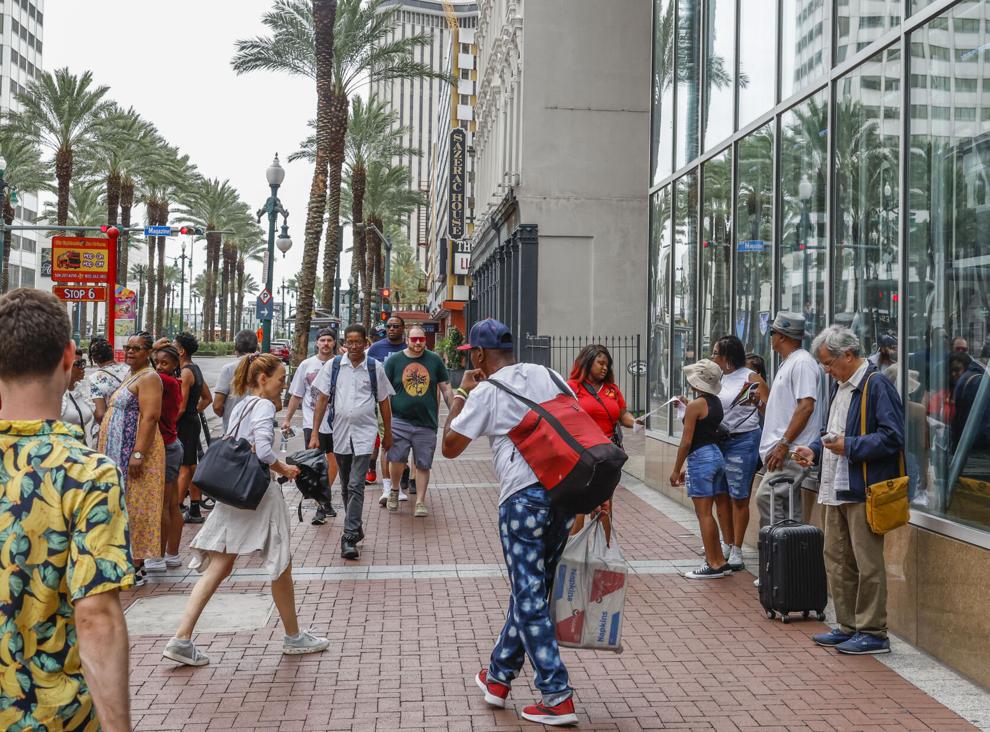 The cap on hotel occupancy rates and the slowdown of RevPar in the past few months might also be affected by a rise in room supply, Fenerty said. In the past year, nine new properties opened with more than 1,300 rooms. Almost all of the new supply was in the 3-star category, such as the 133-room Hampton Inn New Orleans French Quarter Market Area in Faubourg Marigny.
The 14% jump in the 3-star category is "huge," Fenerty said, adding that it must be putting more competitive pressures on New Orleans' mid-market hotel sector.
However, Michael Bucher, a partner at Urban Properties, said New Orleans is about to see a big shrinkage in short-term rentals when new rules passed by the City Council are implemented.
"You've got a wave of permits that will essentially be lost through the lottery," Bucher said, referring to the scheduled Aug. 14 awarding of permits.
Good years, great years
Bucher's firm is building a new hotel in the Warehouse District to fill that expected gap. The Perle Hotel in the 700 block of St. Charles Avenue, Urban Properties' first hotel project, will convert the old Blitch Knevel Architects building and adjacent space into a hybrid "large format" hotel that will have 14 units with four bedrooms each.
He said the hotel is expected to be open next summer and to hit the market segment that includes "bachelorette parties as well as families." He said that like all New Orleans' hoteliers, he has an eye particularly on Super Bowl 2025.
"Look, there are going to be good years and there are going to be great years. There are always a lot of headwinds, but what we see in 2023 doesn't worry us that much," Bucher said.