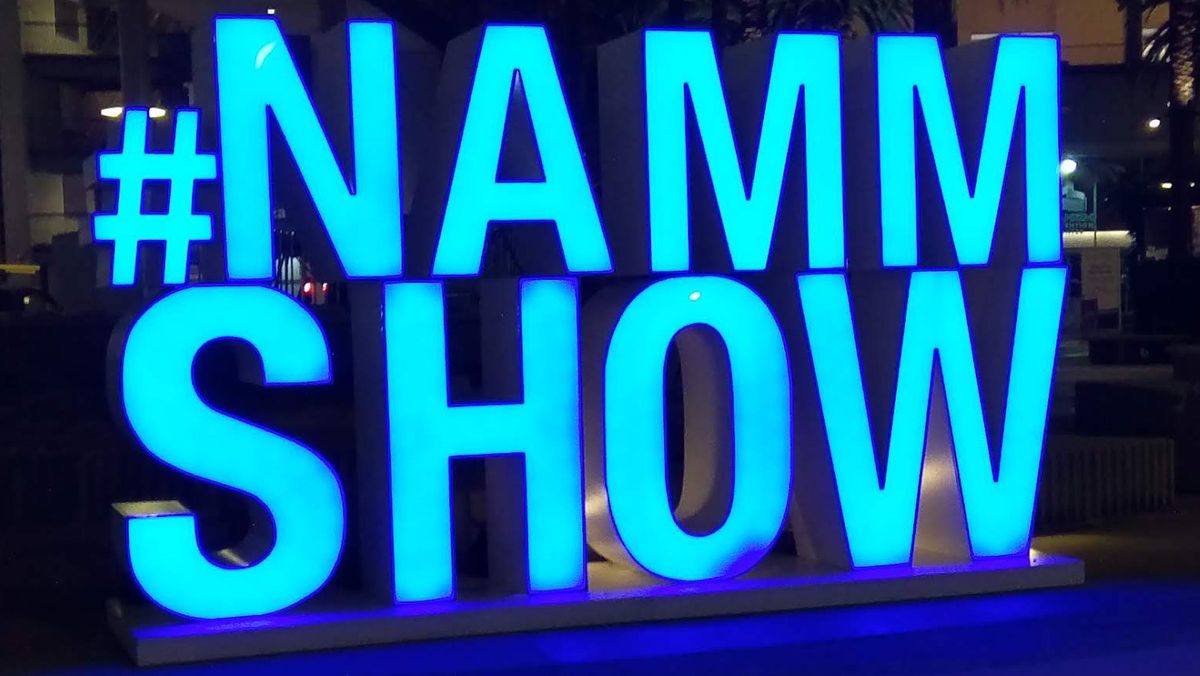 NAMM 2022 LIVE: All the big music gear news as it happened – new guitars, amps, synths and more
Refresh
Martin announces Rich Robinson Custom signature D-28 acoustic guitar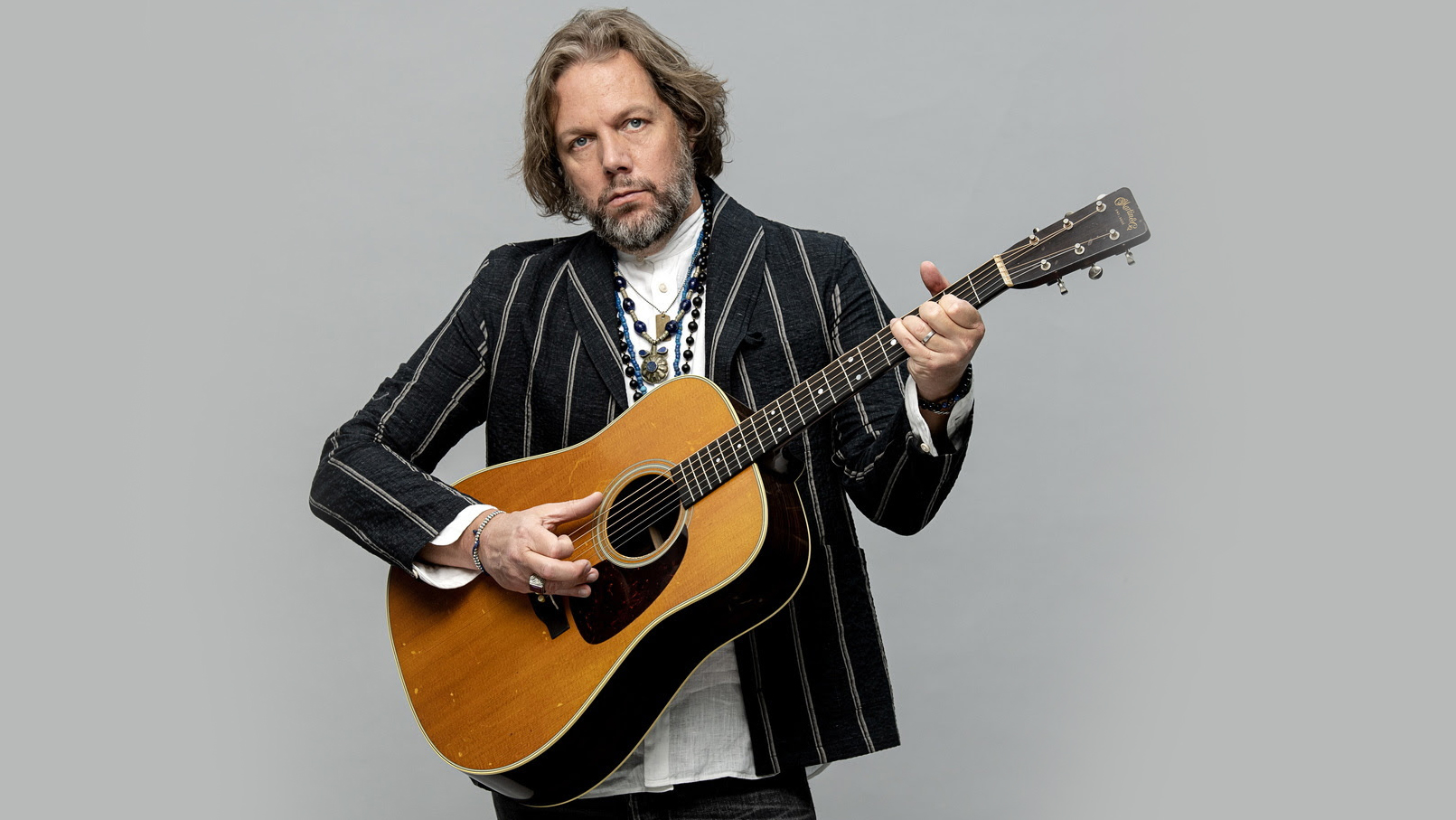 The Martin D-28 is the ideal songwriter's companion so it makes sense Rich Robinson's 1954 model passed down from his father is the basis for his signature acoustic guitar. But it's also a first for Martin too. 
The company have never replicated a guitar for a signature model to this level of aesthetic detail before; down to the wear and tear from decades in the Robinson family and writing Black Crowes songs.  
Read more>>
Focusrite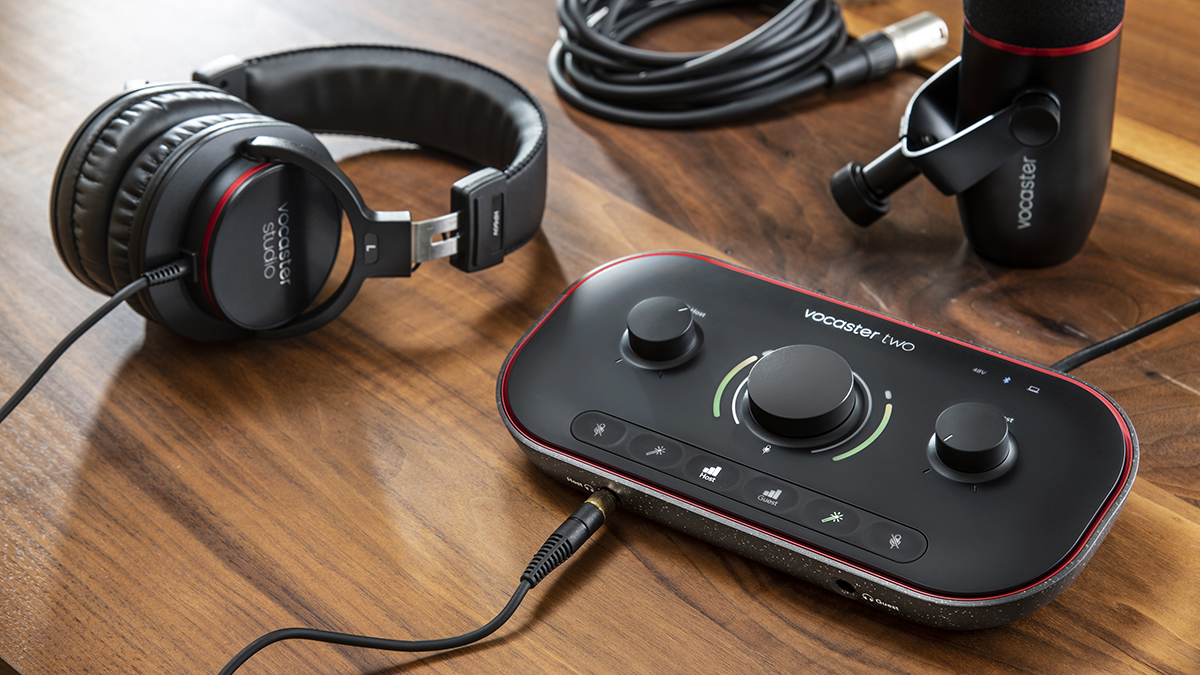 Focusrite joins the podcasting conversation with new Vocaster audio interface range
Focusrite wants to talk about its new Vocaster audio interface range, which is designed specifically for podcasting. This comprises two devices, both of which promise great audio quality and to "remove technical hassle", leaving you to get down to some serious chat.
Despite their simplicity, Vocaster One and Two (as they're known) also come with podcast-friendly features such as Auto Gain, which will set your levels, and an Enhance feature to ensure that your voice sounds crystal clear. Three presets are included here to make things even easier.
TOSIN VS ERNIE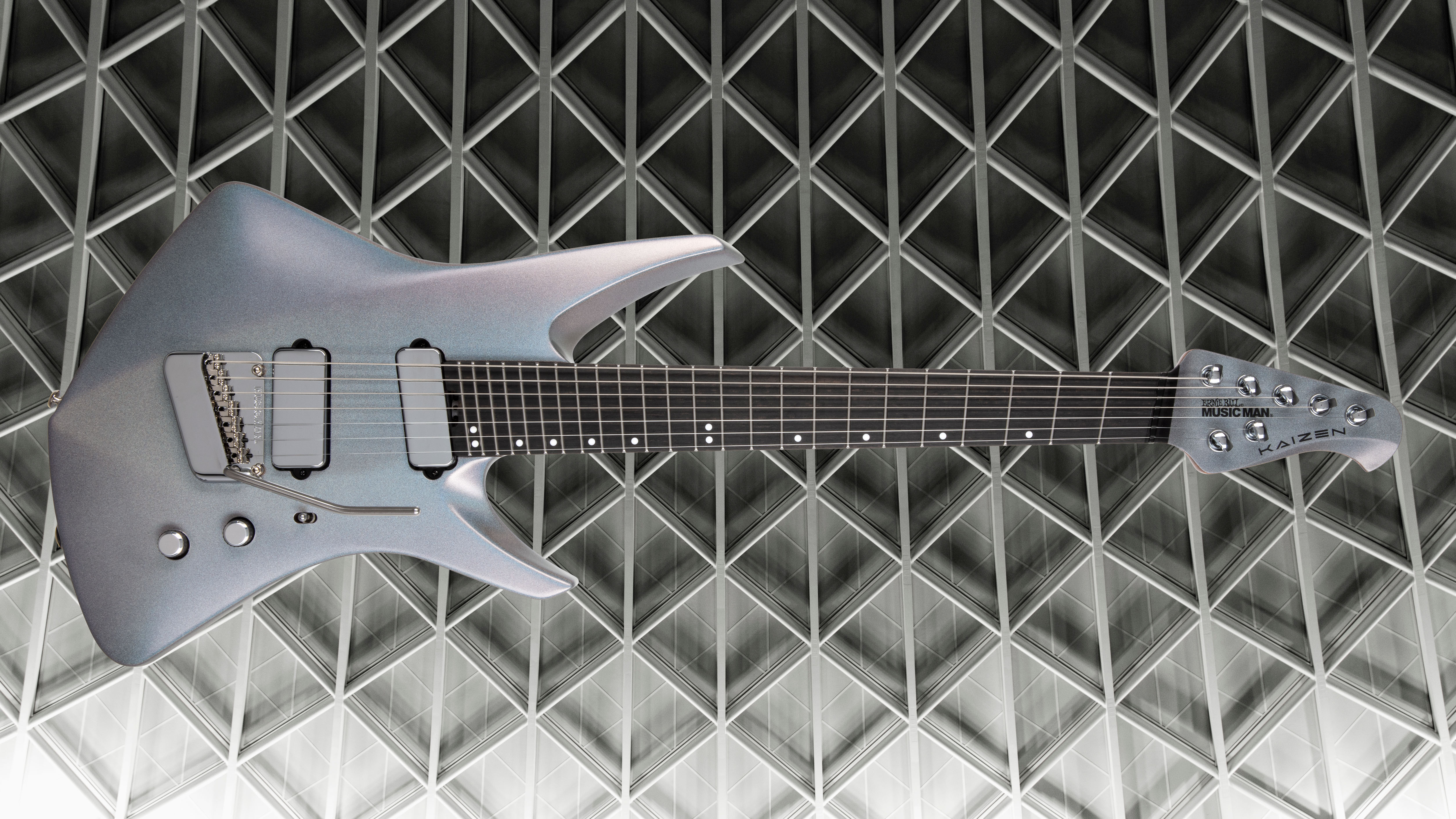 Tosin Abasi and Ernie Ball Music Man collaborate on Kaizen seven-string guitar
Tosin Abasi has proven he's not just a maverick guitarist, but a guitar designer too. While we love the classic guitar shapes, we've really enjoyed the sense of innovation and evolution Tosin brings to his Abasi Concepts electric guitars. The last few years have seen him reach new heights in the field, but now he's chosen to collaborate with Ernie Ball Music Man on a new seven-string guitar; Kaizen. 
Read more>>
Burning questions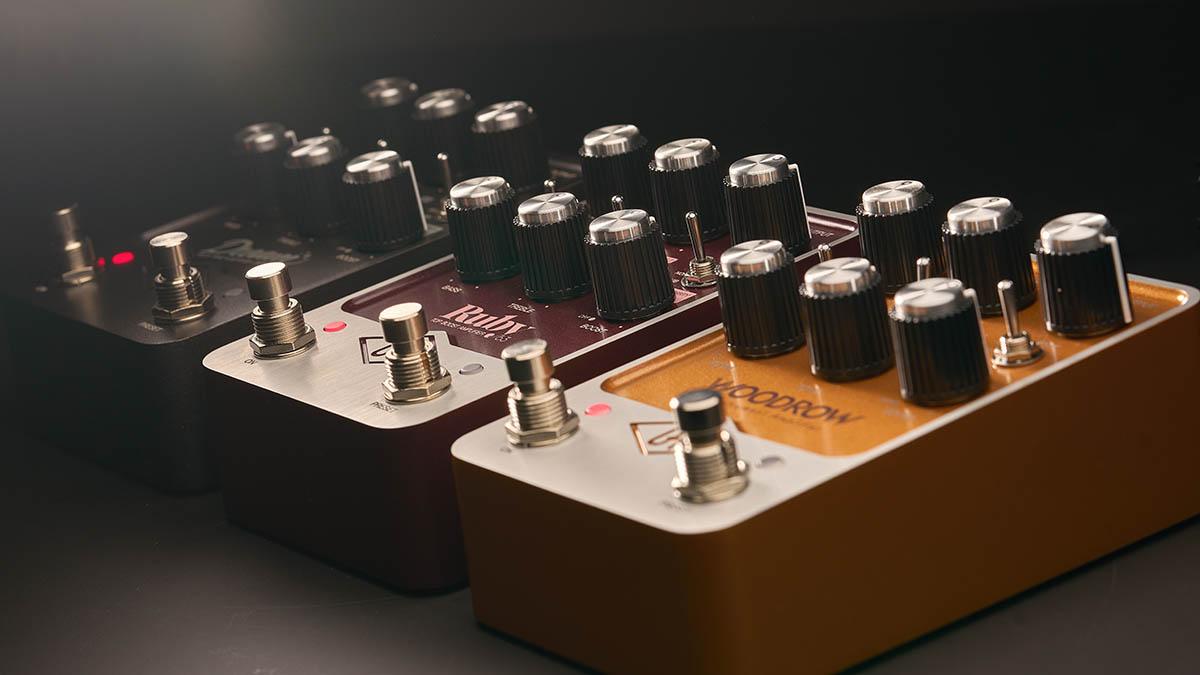 9 guitar gear questions we want to see answered at NAMM 2022
The Winter NAMM Show is finally back in California after two years away… except it's summer.  Yes, a lot has changed since the pandemic and while it saw guitar sales rocket, a lack of physical gatherings meant trade shows will virtual-only affairs. NAMM's return means new gear and lots of it, though there's some notable absences.
These include Fender, Gibson and PRS; all three have chosen not to exhibit for 2022's show. However, that could give a lot of other brands the chance to shine even brighter with launches and will be reporting on the key new gear all as the show progresses here.  We also hope to find answers regarding where the electric guitar, effects pedal, guitar amp and acoustic guitar markets are heading, and these are our most pressing questions…
Read more>>
---
Look, but don't touch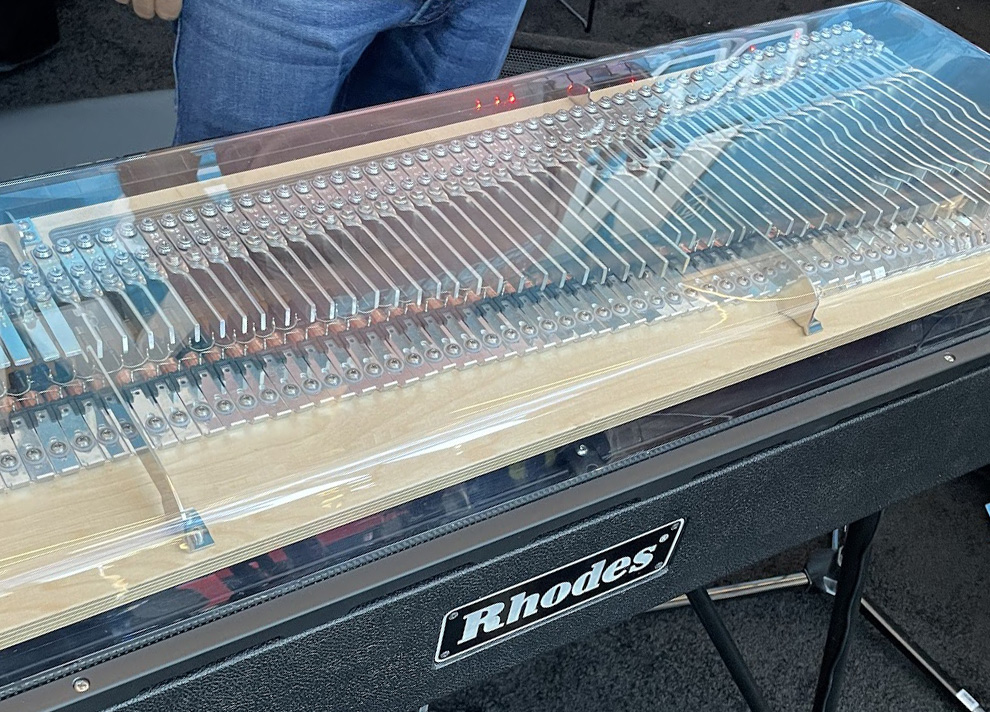 Rhodes brought along one of its 75th Anniversary Edition MK8's to NAMM this year, of which only ten were made. Look, but don't touch…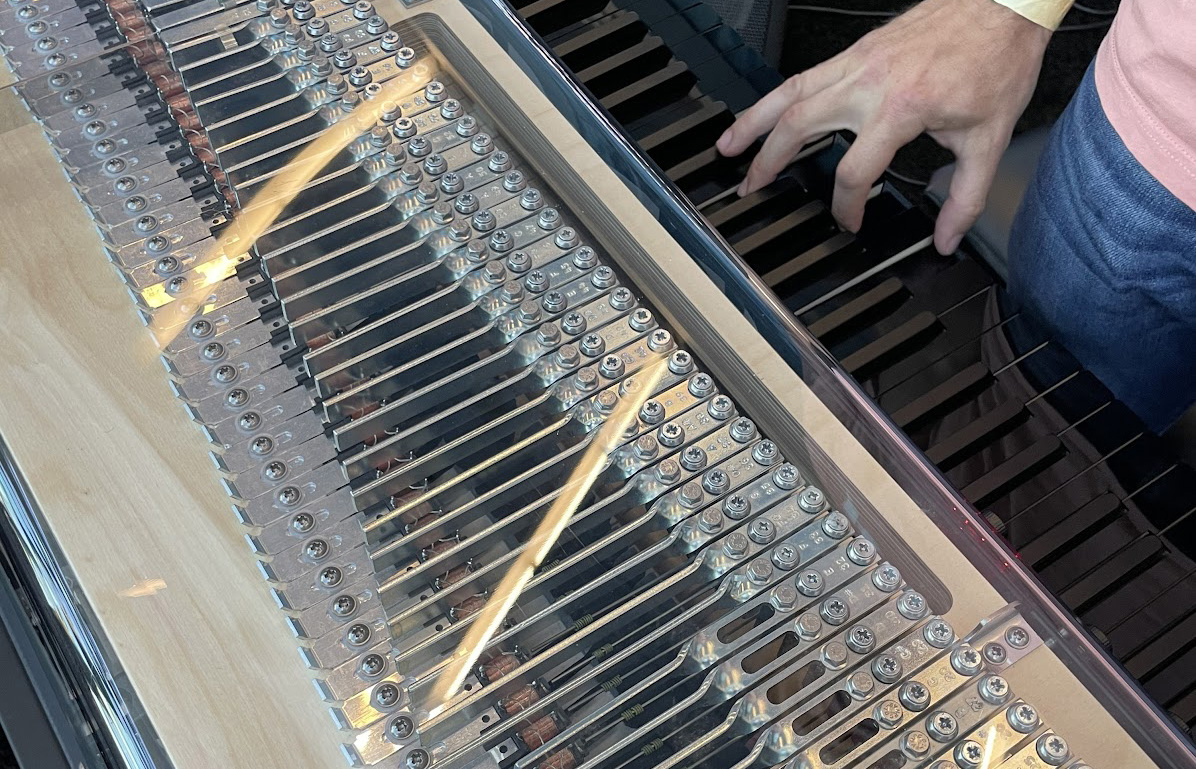 ---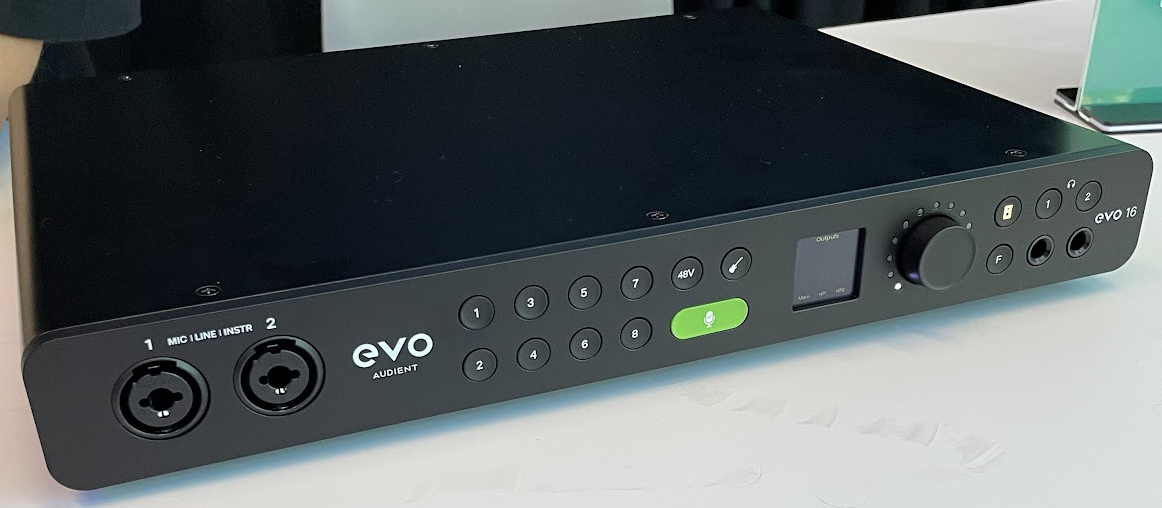 Audient talked us through its new EVO16 interface, and we're intrigued to say the least. The headline here is the SmartGain technology, which uses advanced algorithms to automatically adjust gain levels across all 16 channels, making home recording for drummers an absolute breeze.
---
Custom guitars might not be everyone's thing and often out of the reach of most budgets, but there's no denying that this Haunted Mansion paint job on Minarik Guitars' Scroll model is very well done indeed…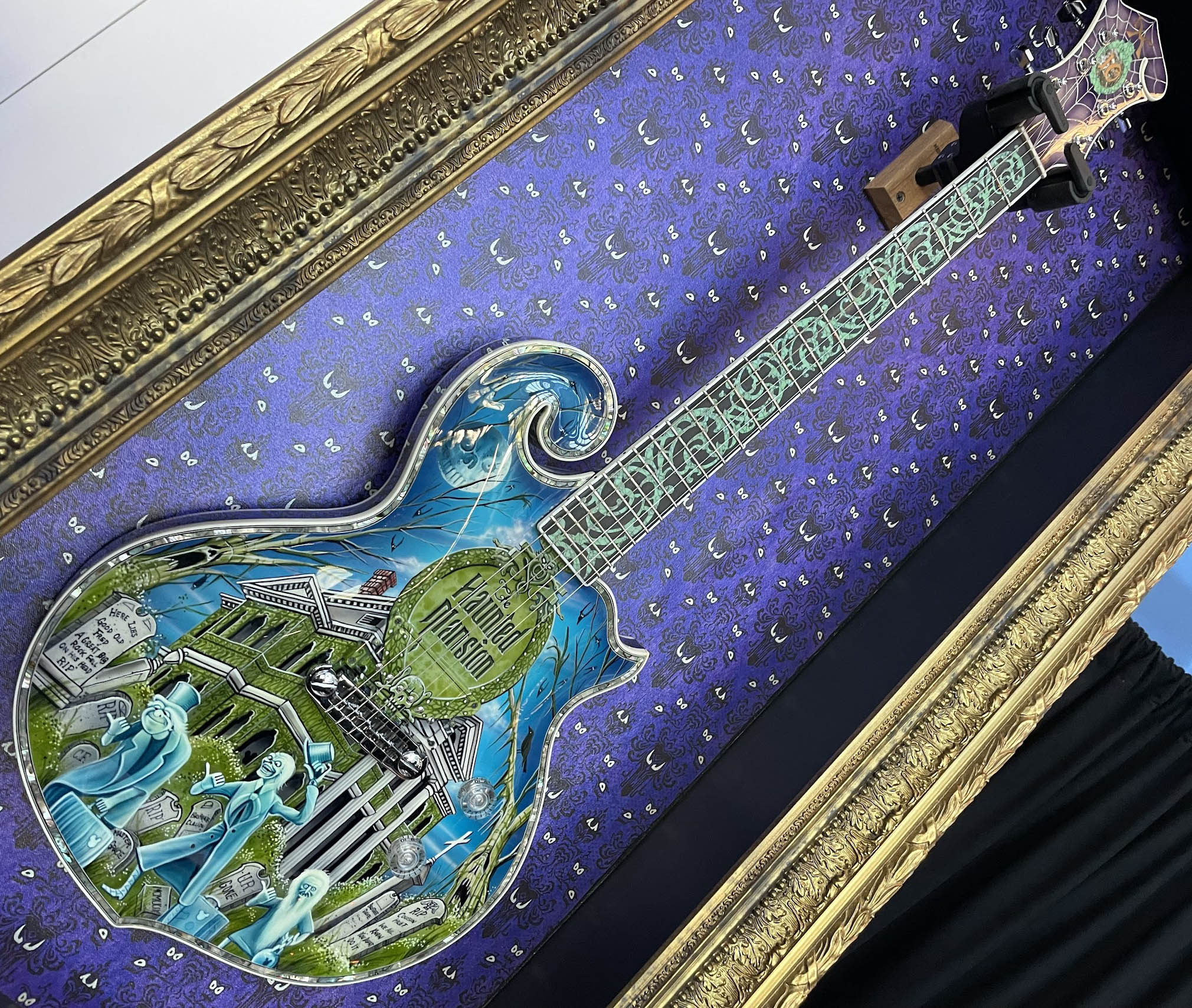 Go wild with the West Pest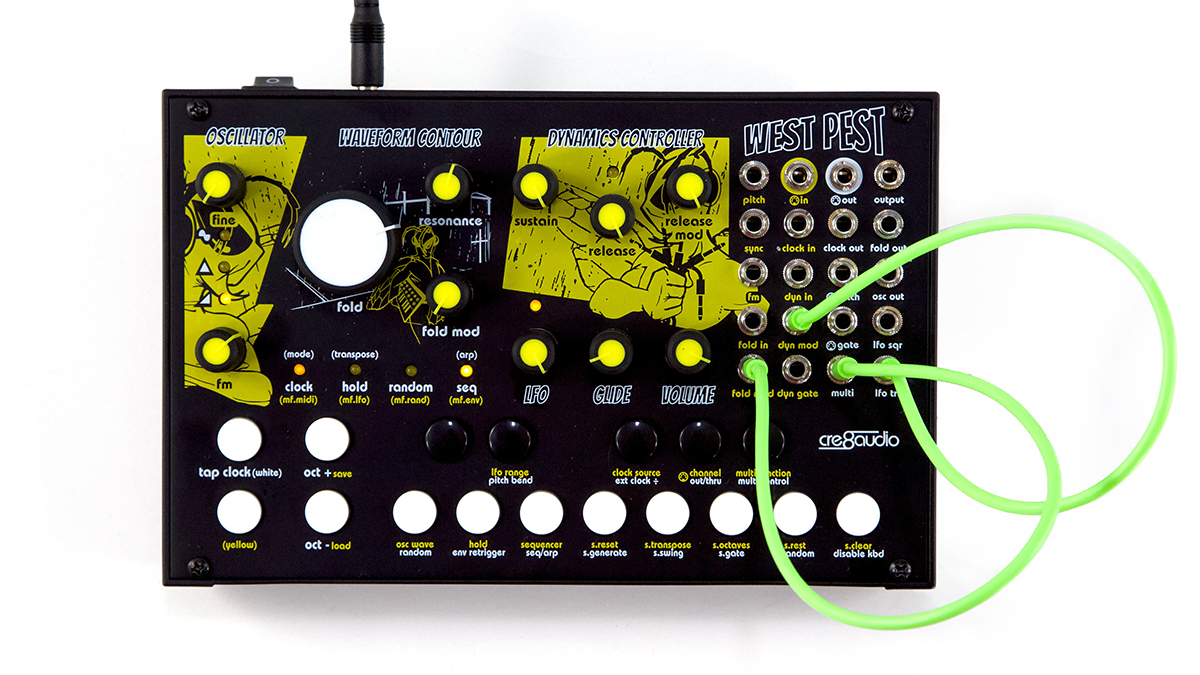 Cre8audio has unveiled the West Pest, a companion synth to the East Beast instrument that it showcased at Superbooth last month.
This is a semi-modular desktop synth that's been created in partnership with Pittsburgh Modular Synthesizers, taking influence from Pittsburgh's Voltage Research Lab synth.
Read more>>
---
With a whopping 37" scale b string, Ibanez is bringing custom-shop refinery to the masses. OK, so the new BTB multi-scale basses are topping the grand mark, but it's good to see big companies listening to players' requests.
---
YAMAHA THR30II Anniversary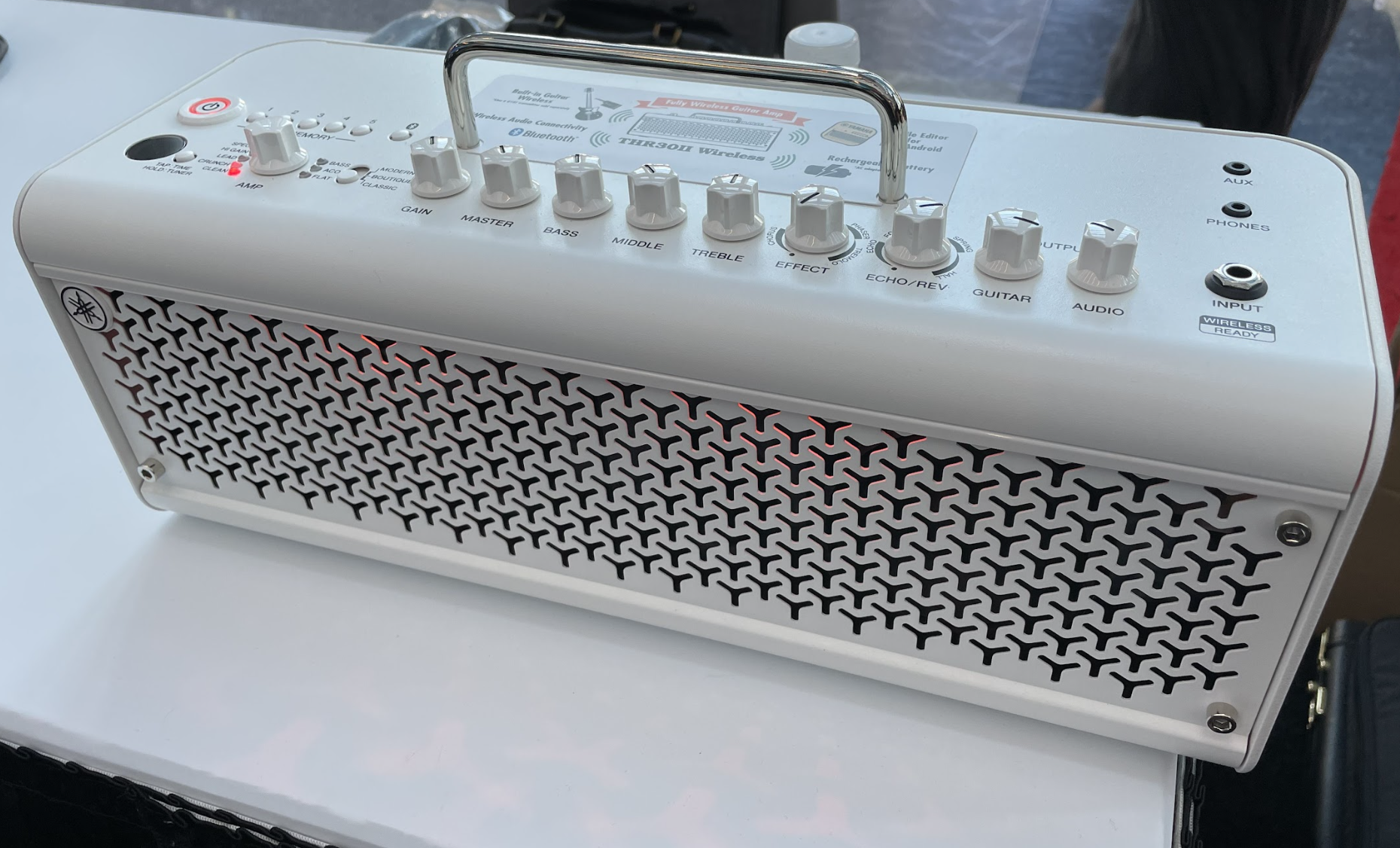 The anniversary edition of Yamaha's much loved THR30II arrives in two colour ways. You just need to decide whether you want an all-black or all-white number.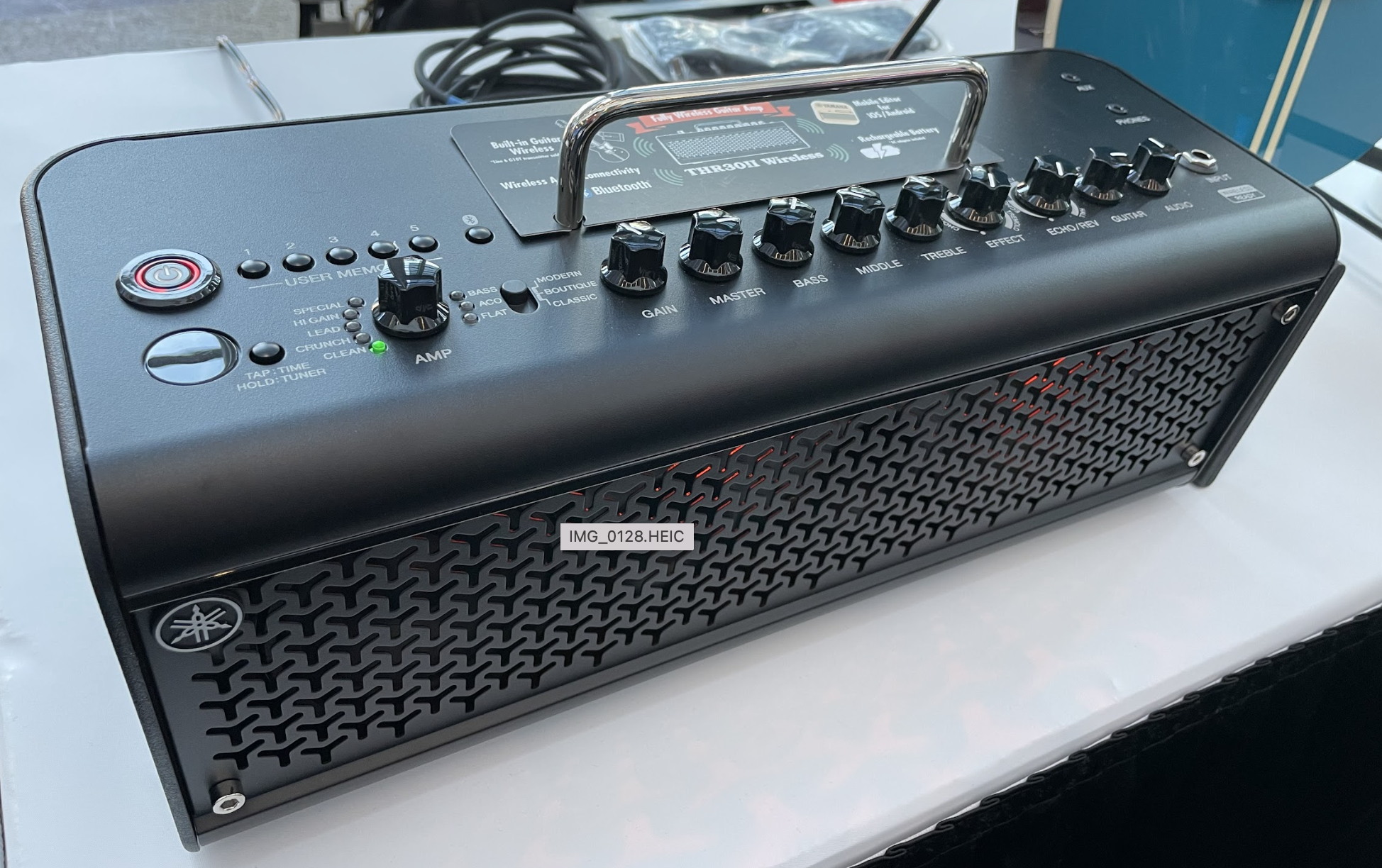 ---
KAIZEN!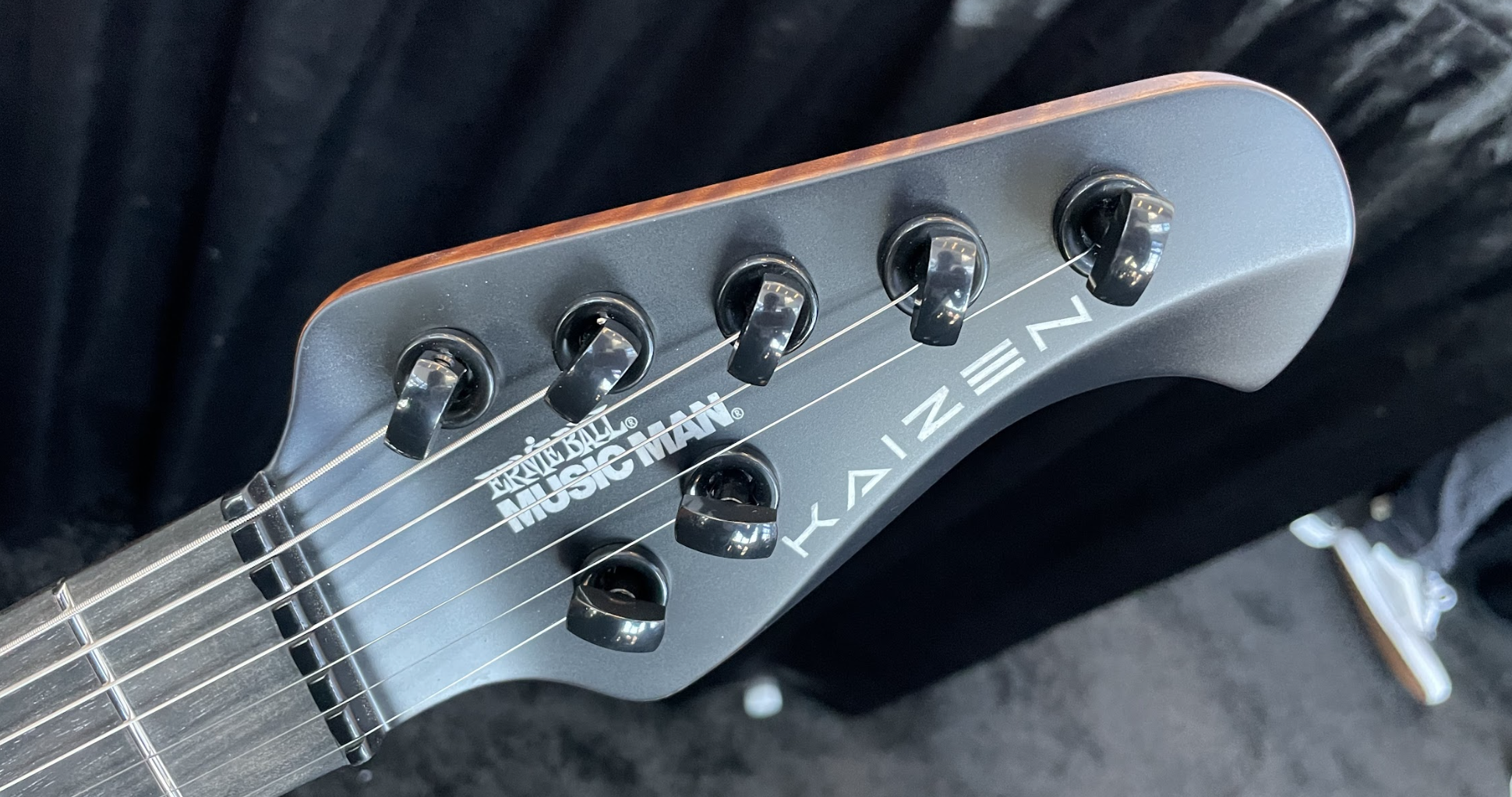 The Kaizen is a sleek, multi-scale beaut from Ernie Ball and Tosin Abasi. Lovely details such as a multi-scale tremolo and Steinberger locking tuners had us all a quiver. 
Although somewhat frustrated at the fact it wasn't plugged into anything, we'll be heading back to Ernie Ball booth tomorrow for a proper shred.
Read more>>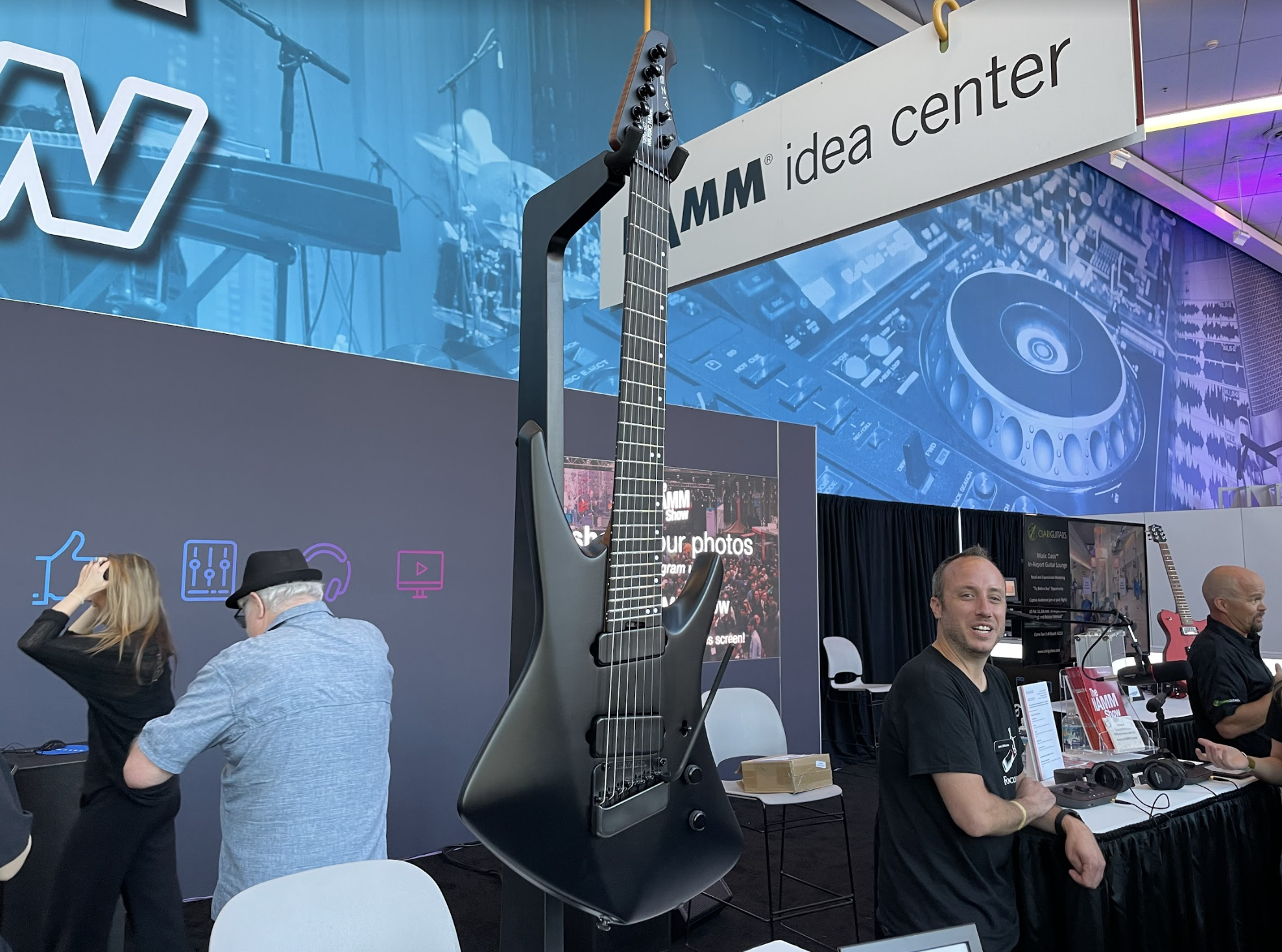 ---
---
Quack attack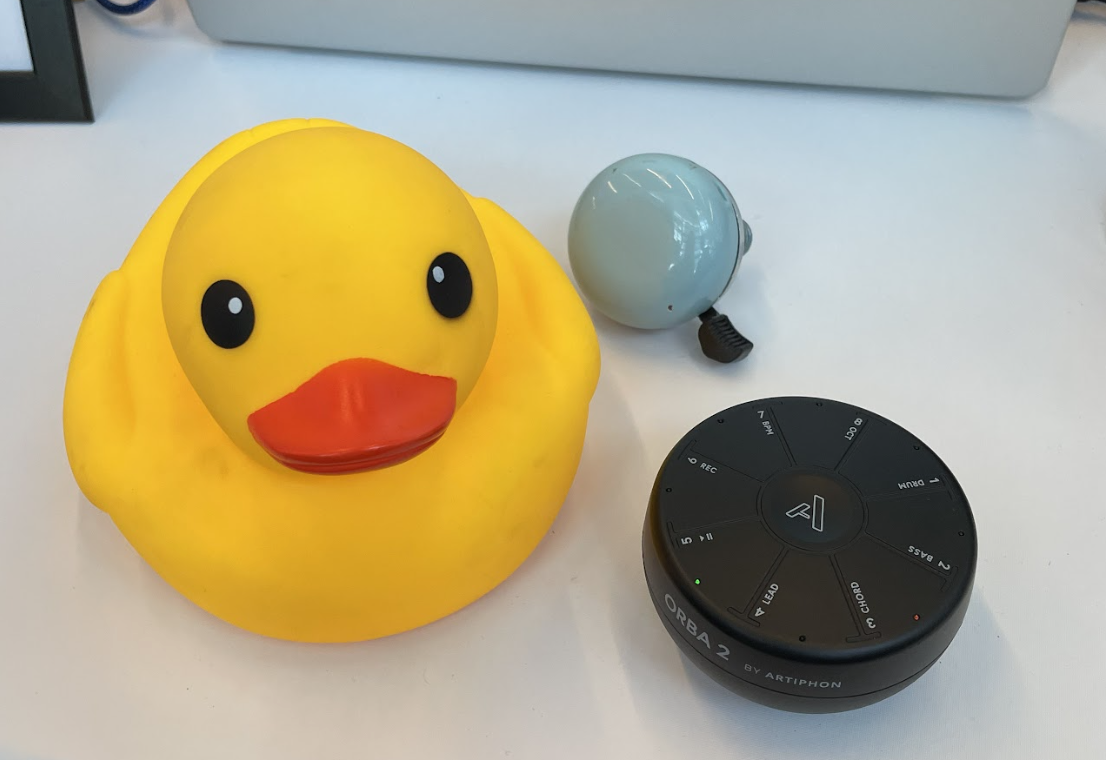 Artiphon's Orba 2 is a nifty little music-maker for producers that like to get ideas down on the move. Packed with tons of preset sounds, it also has the ability to record, pitch and play any sound you please through the Orba app. 
In addition to the 8 touch-sensitive pads, you're able to control and shape the Orba's sounds through 9 different gestures and movements, making it capable of highly expressive performances.
Read more>>
---
Ibanez mayhem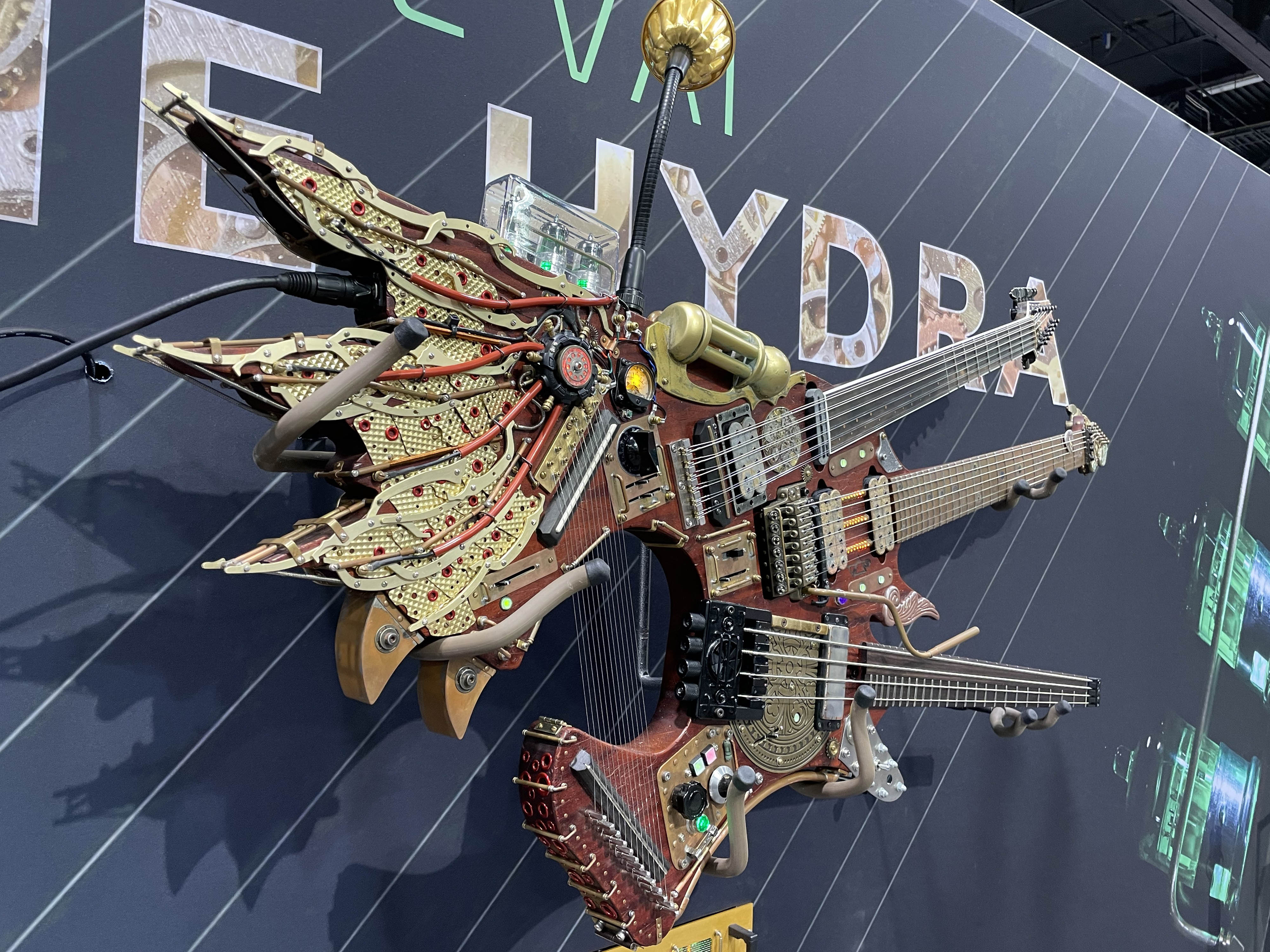 Of course The Hydra, Steve Vai's three-headed monster first announced in January, took centre stage on the Ibanez booth, which was chock full of highly desirable artist signatures. There's so much going on here that you need a good 20 minutes to take it all in.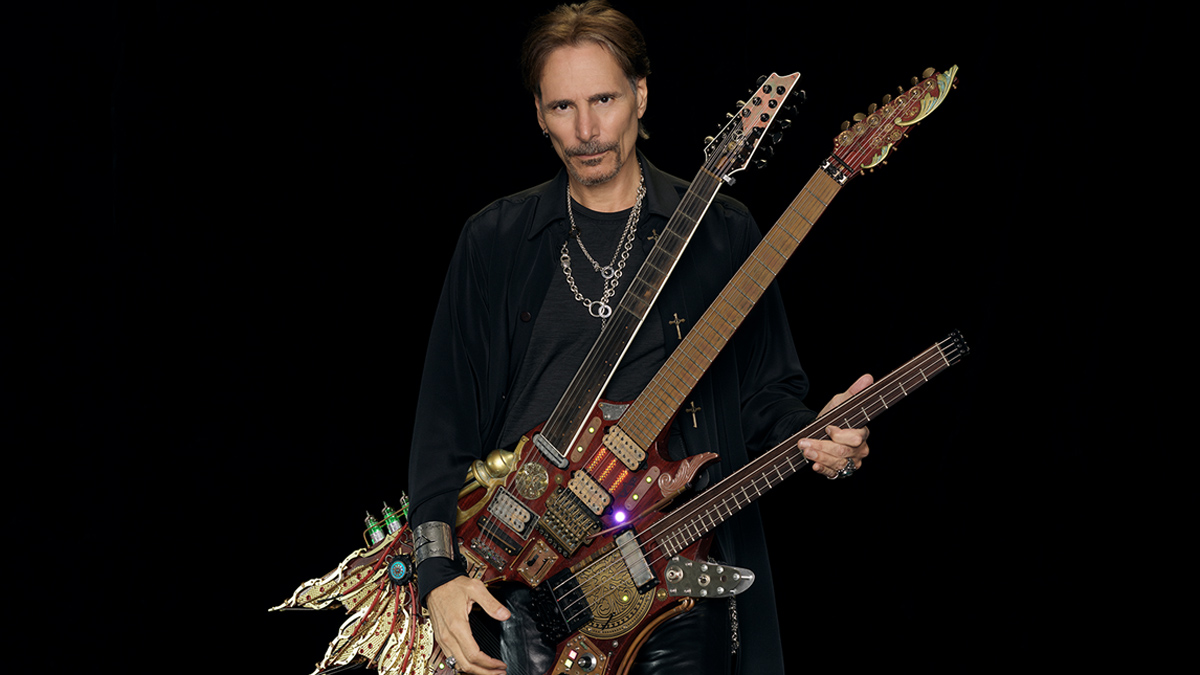 Also roped off from grabbing hands was The Hydra's command centre preamp thing.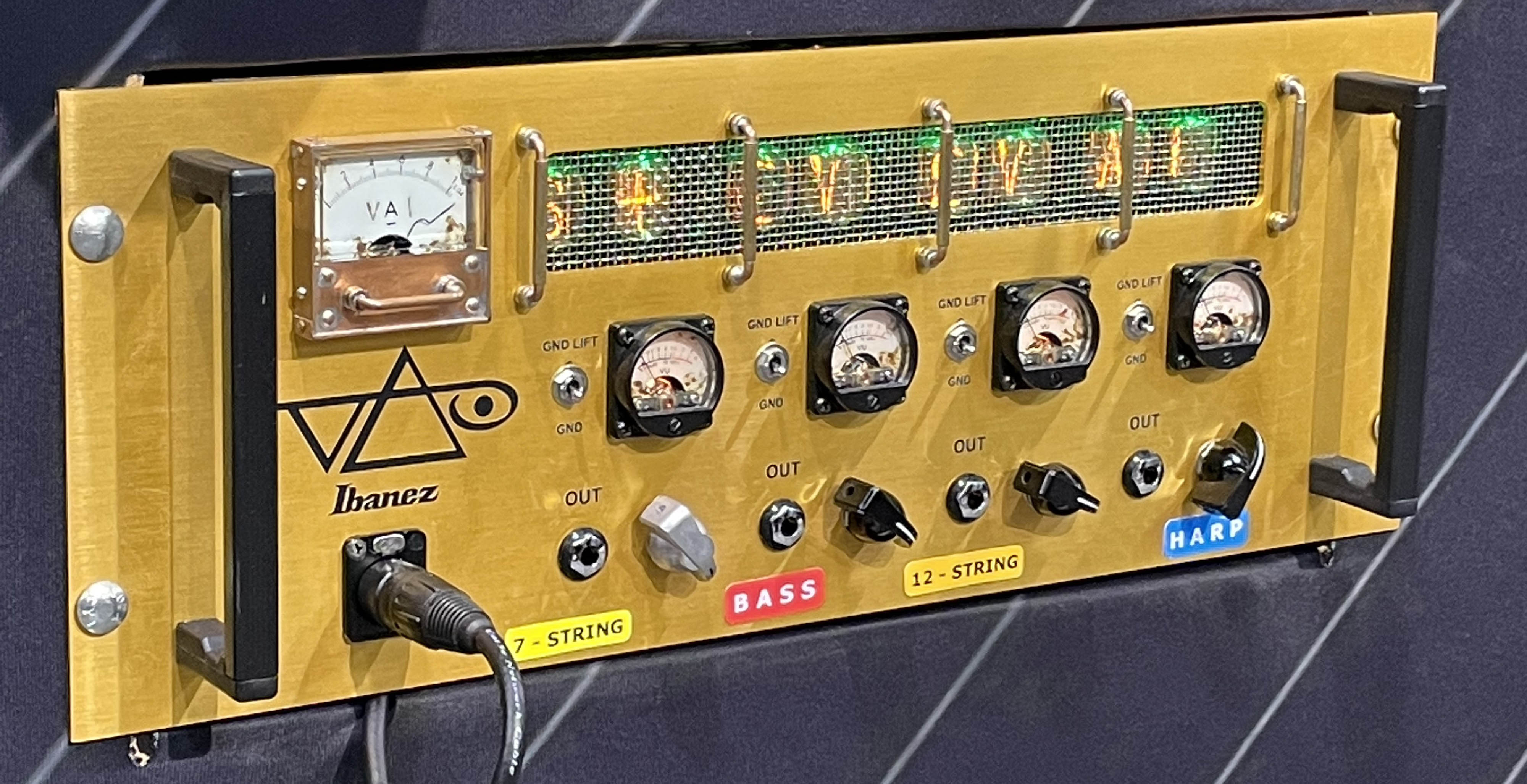 ---
Vai-able options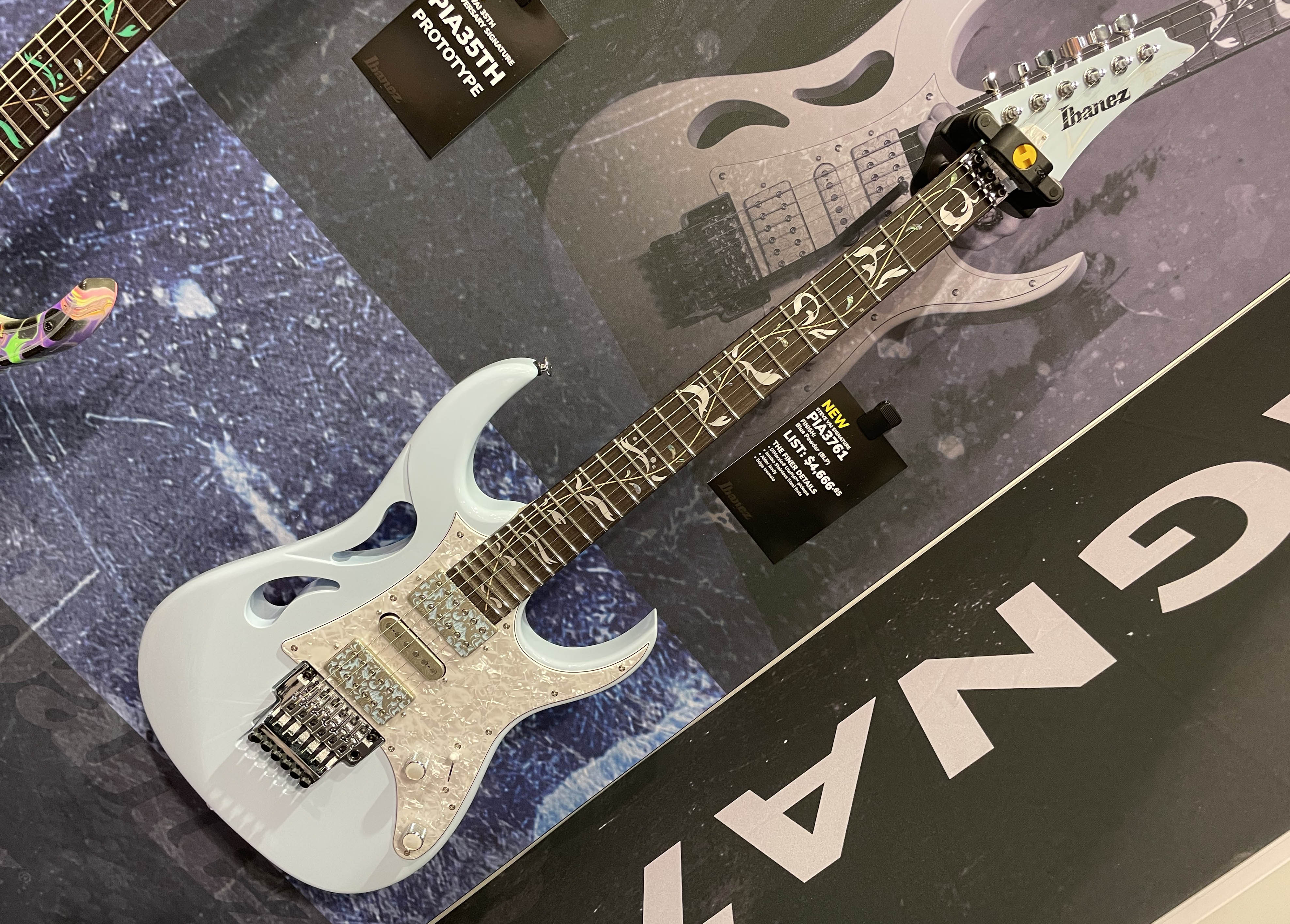 What Vai wants, Vai gets. The particular hue for this Blue Powder finished PIA was chosen by the man himself from some vintage gear ($4,666).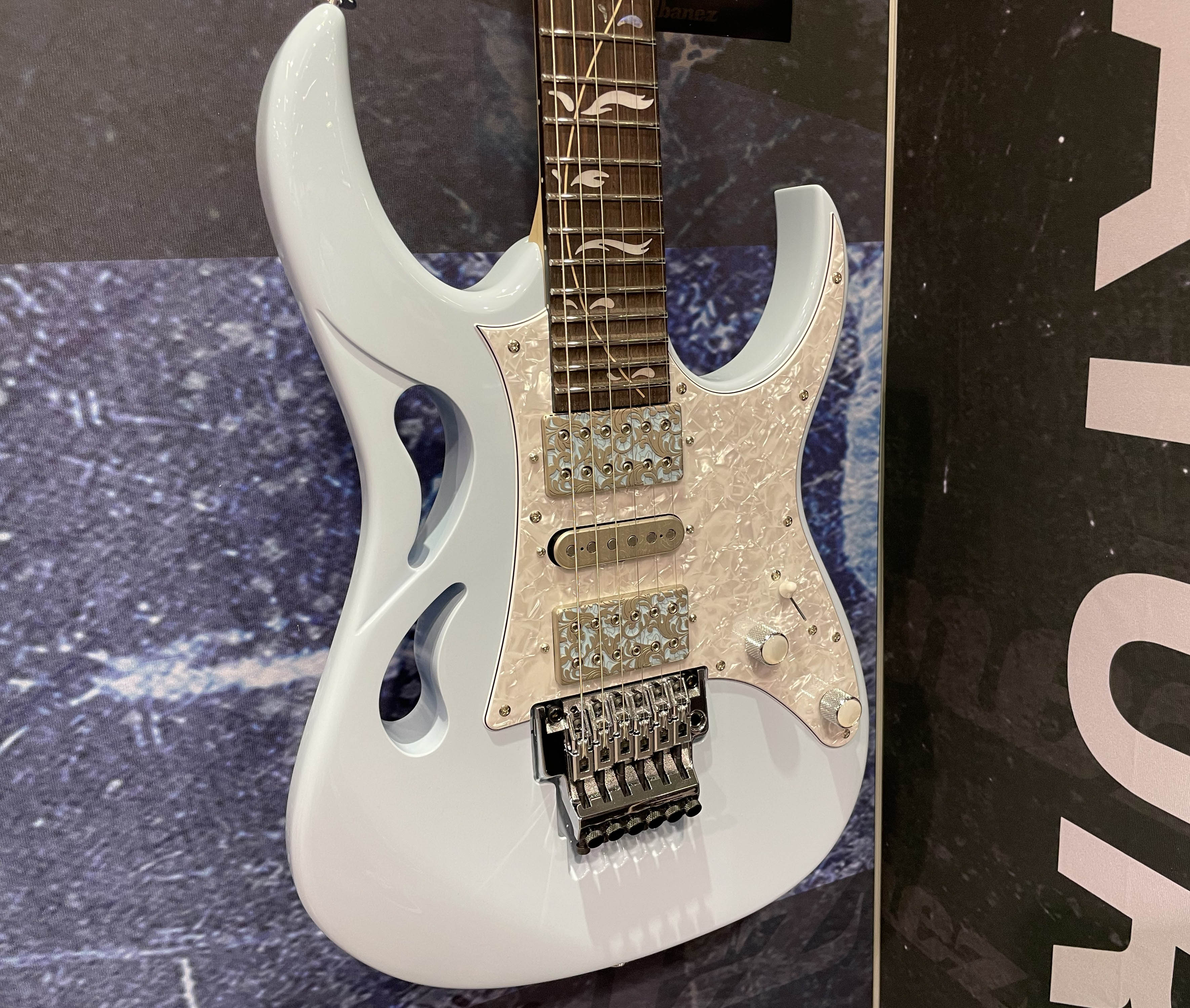 ---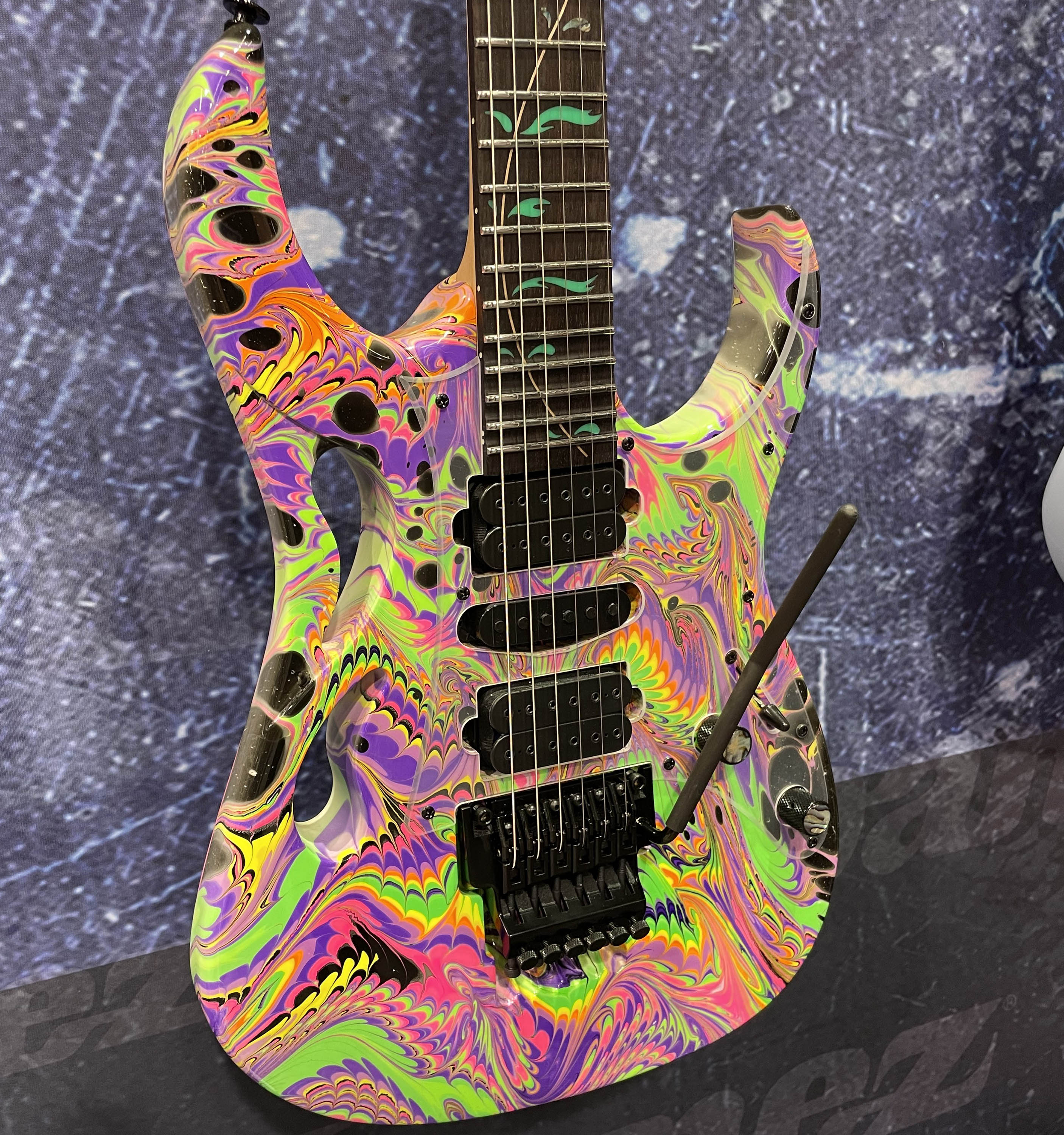 The prototype PIA35TH 35 year anniversary signature model celebrates 35 years of the JEM and of course it had to have an ocular-challenging finish to it.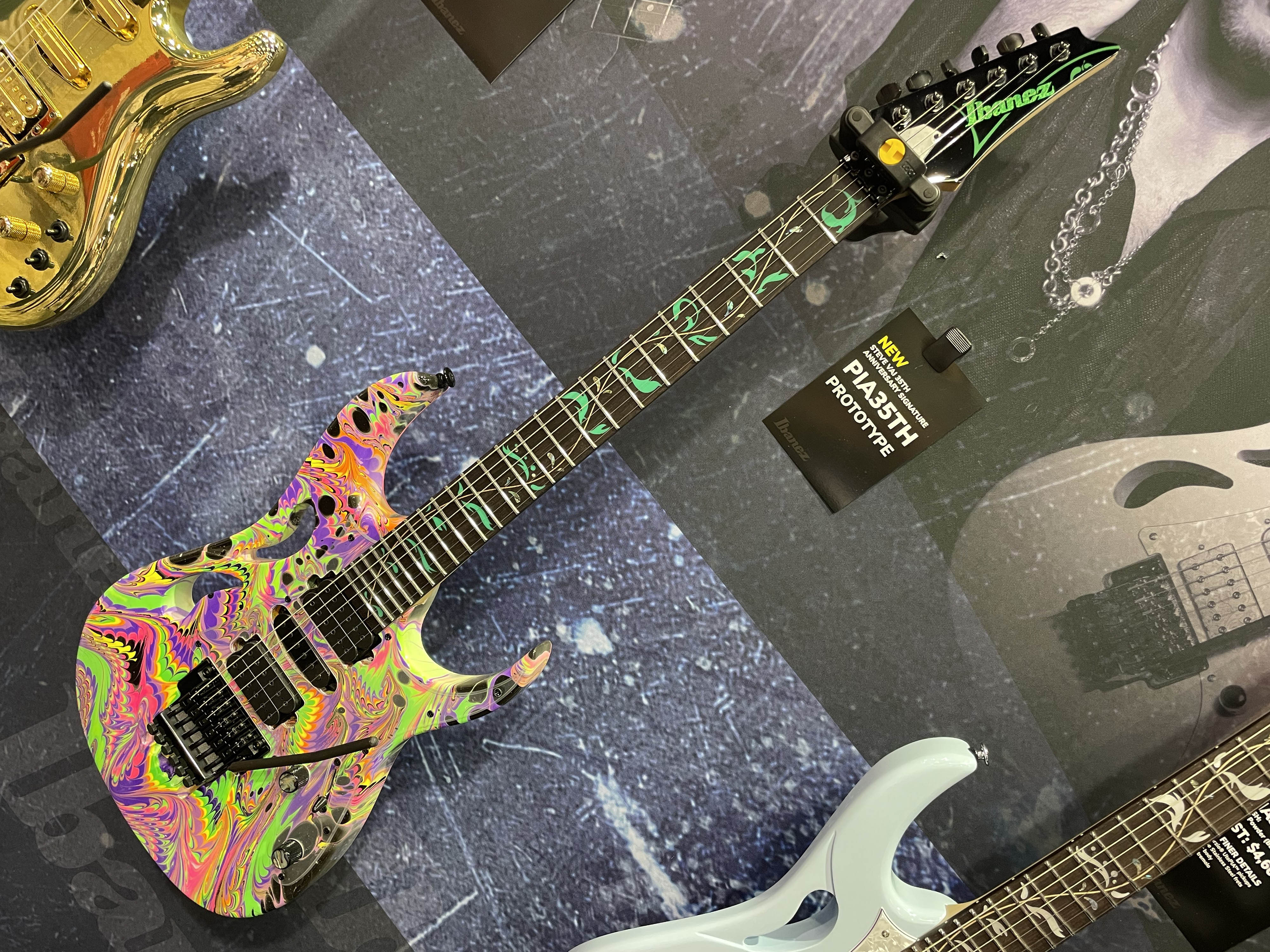 ---
Satch attack
That's enough Vai for now and possibly trumping the anniversary PIA in the audacious finish department is this all-gold flex of a finish for Satch's new JS2 model ($7,733). 
Presumably a can of pledge and a microfibre cloth is supplied with each one.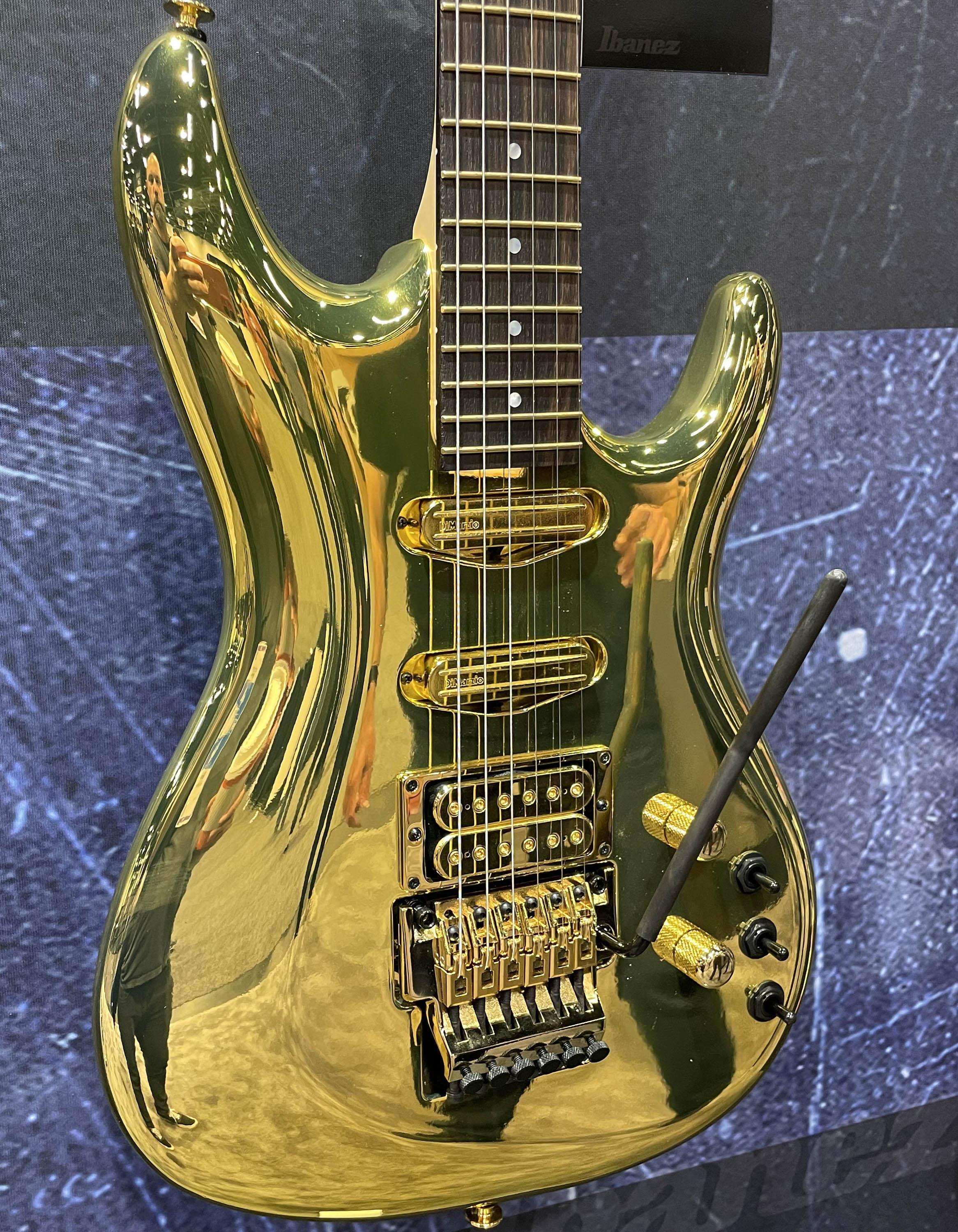 ---
The best of the rest
The best of the rest… More signature models include Nita Strauss's JIVAX2, Kiko Loureiro's KIKO100, Jake Bowen's JBM9999, Andy Timmons ATZ10P, Tom Quayle's TQMS1, Josh Smith's FLATV1, Larry Basilio's LB1, a deuce of George Benton GBs and Killswitch Engage's Mike D'Antonio MDB5 signature bass.
Image 1 of 9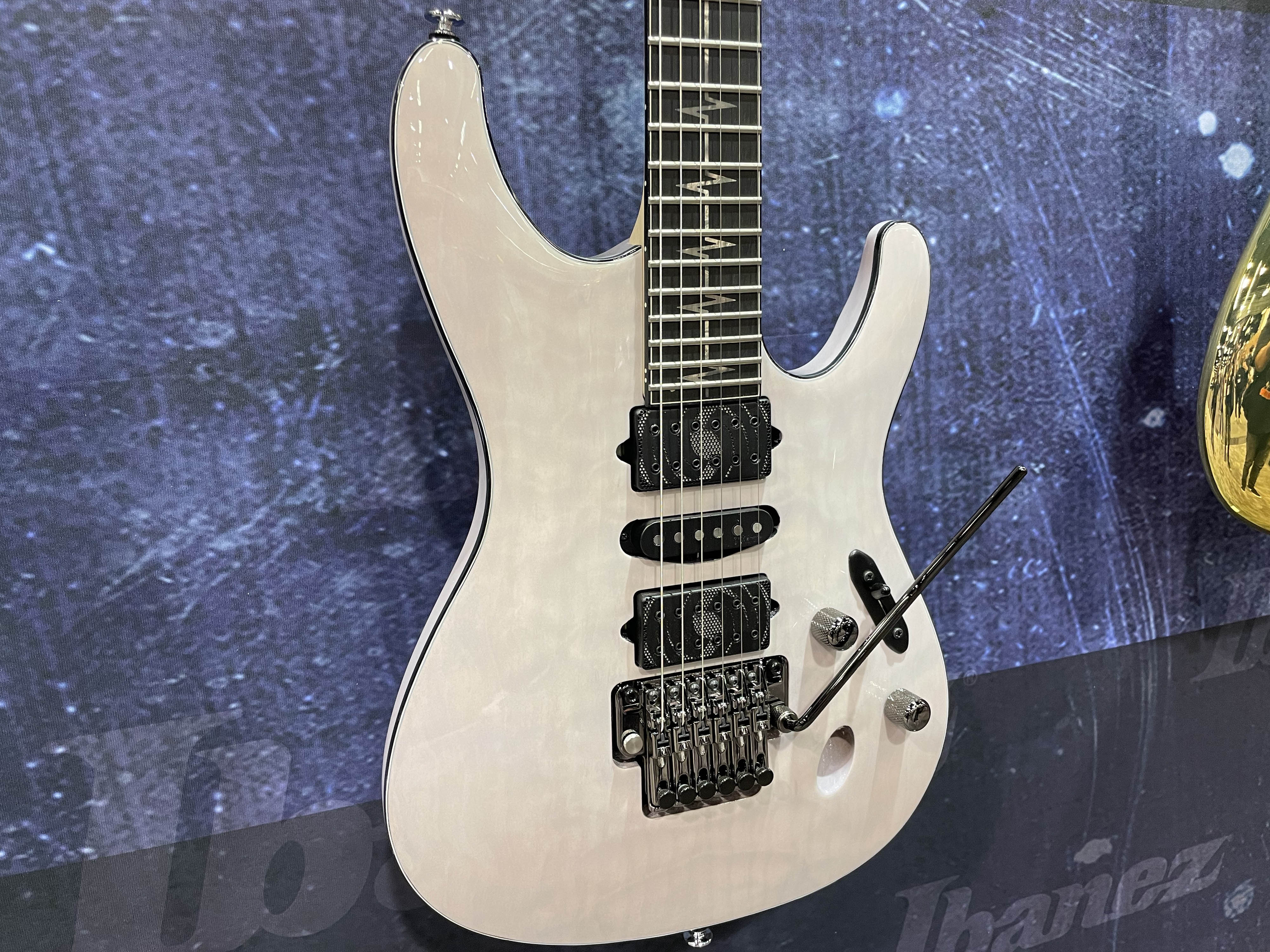 Image 2 of 9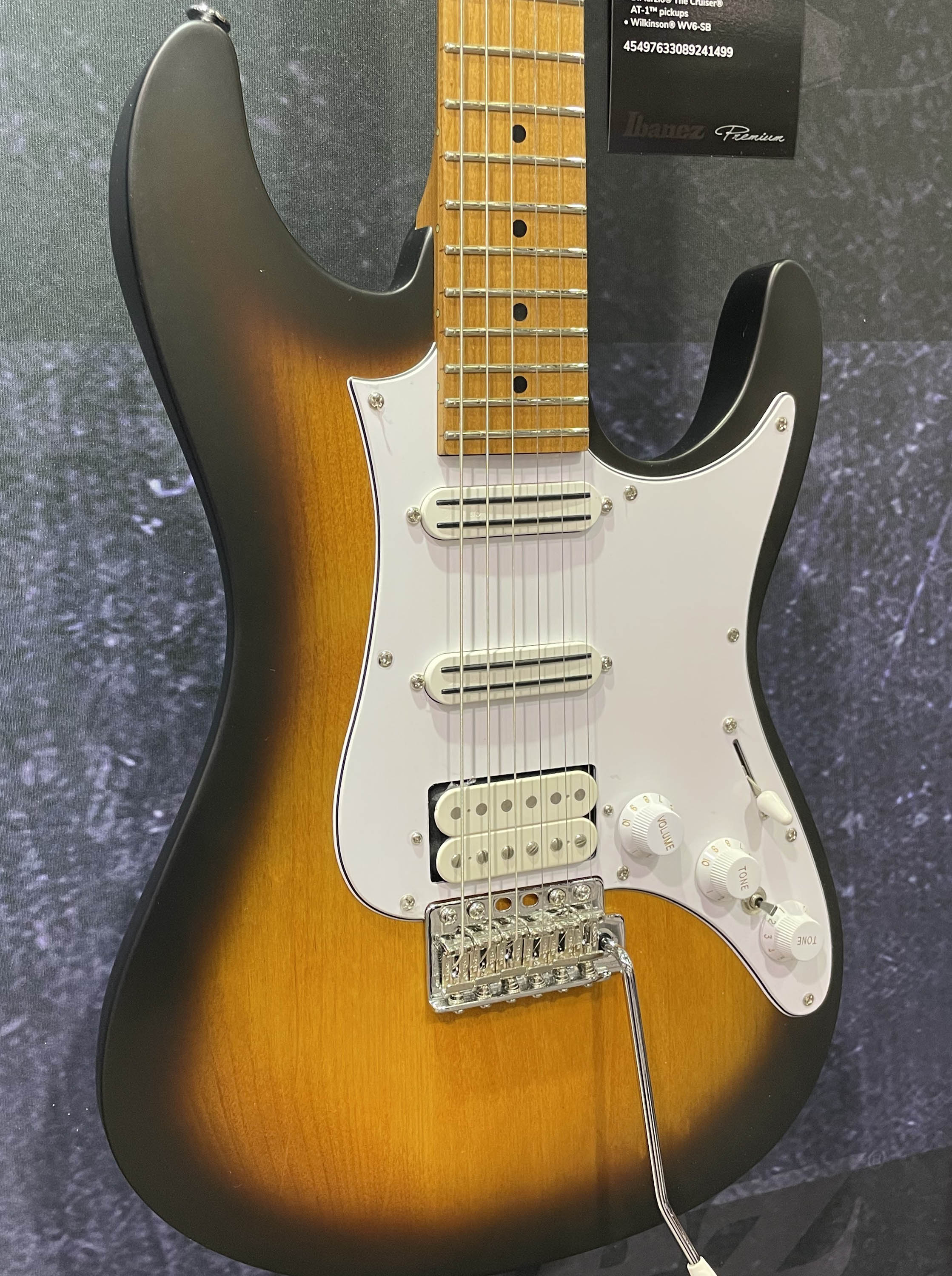 Image 3 of 9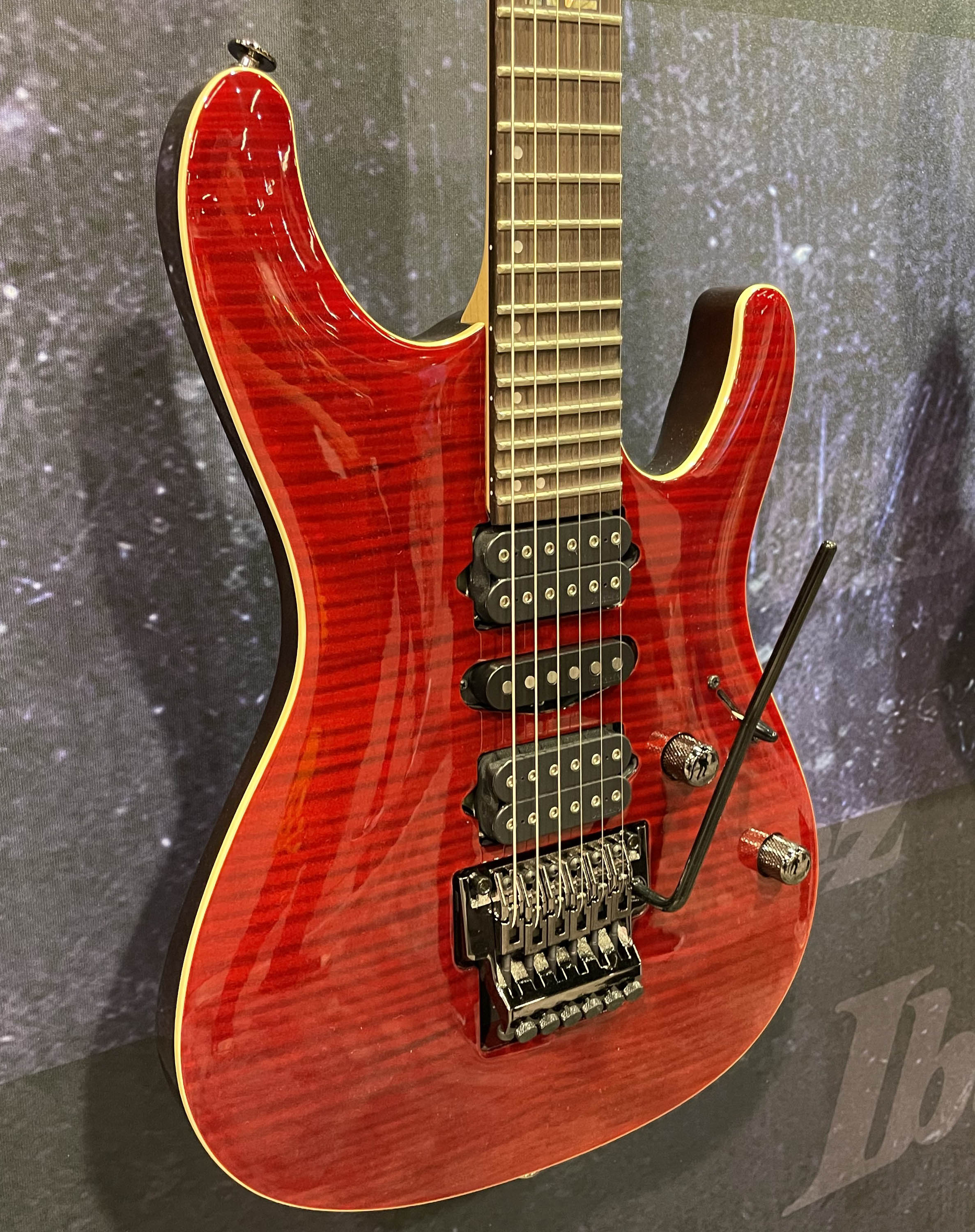 Image 4 of 9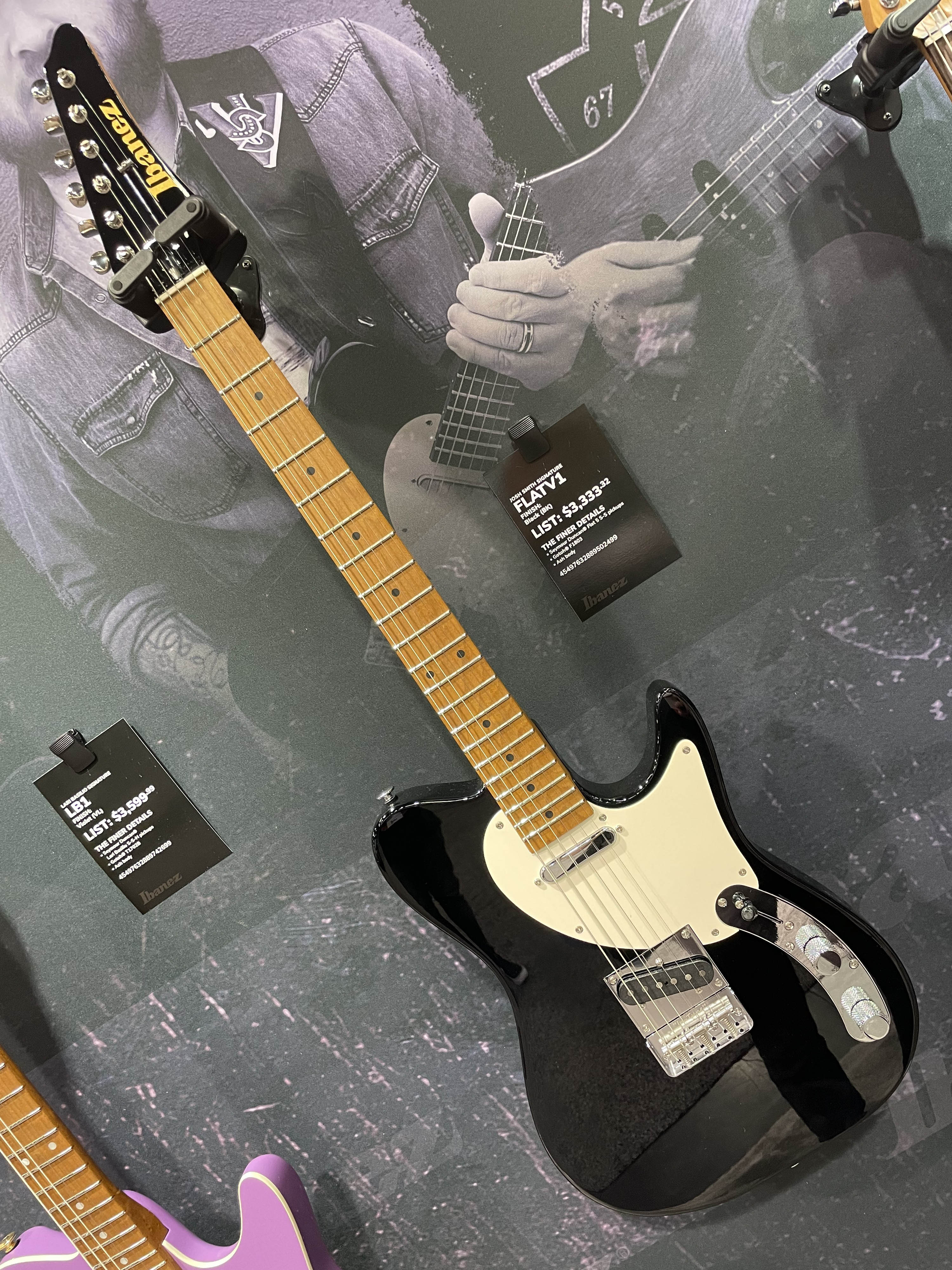 Image 5 of 9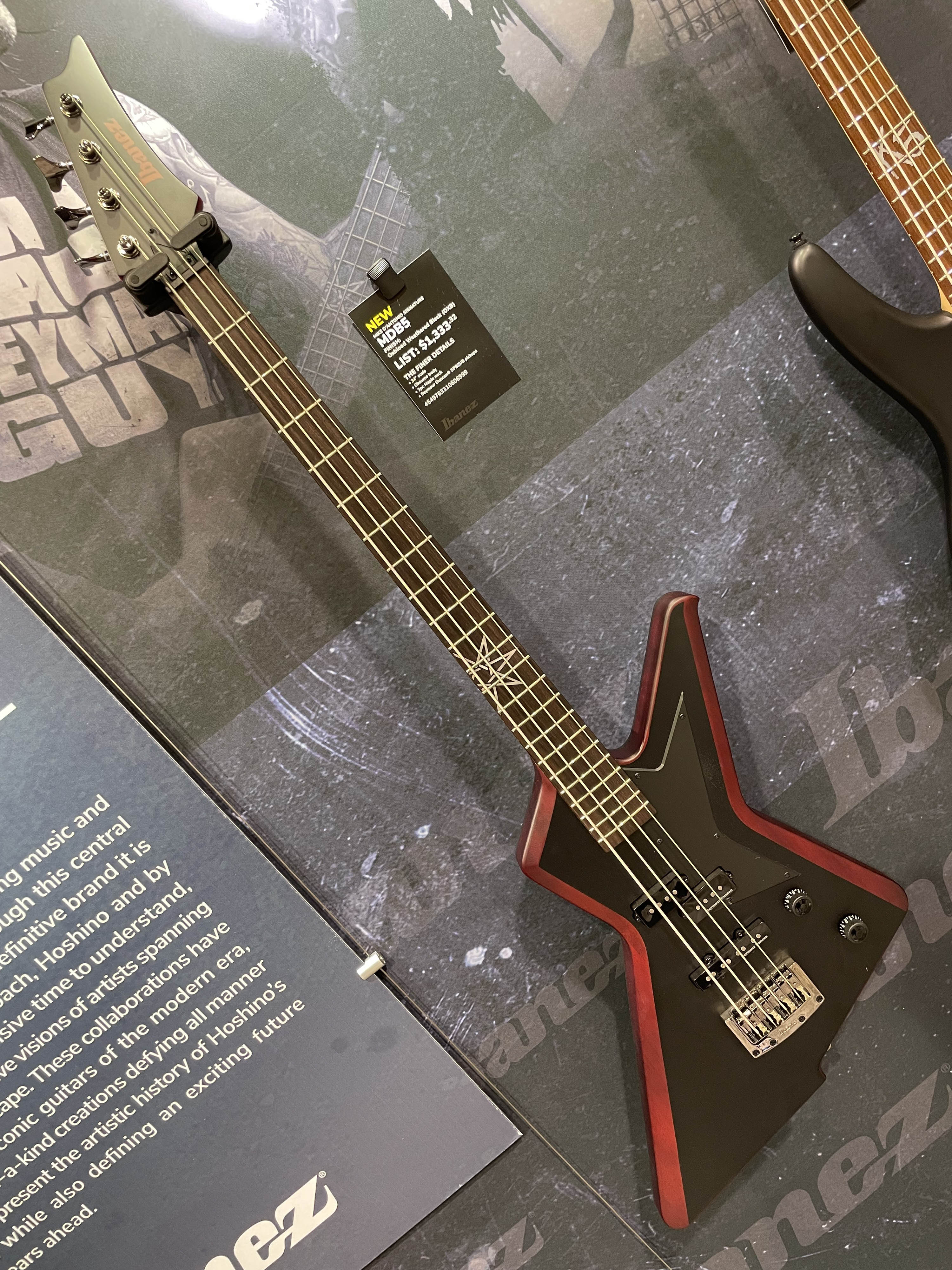 Image 6 of 9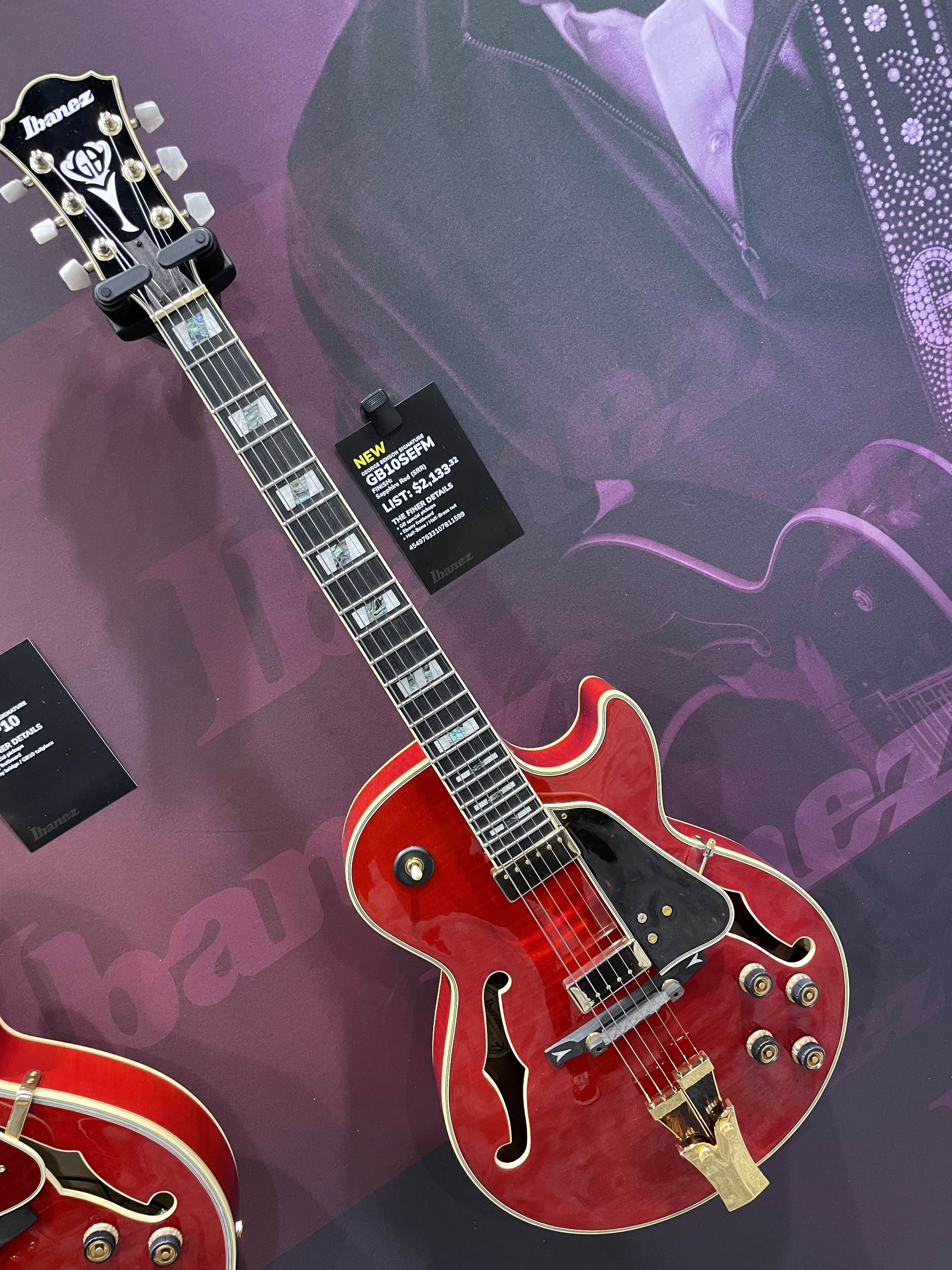 Image 7 of 9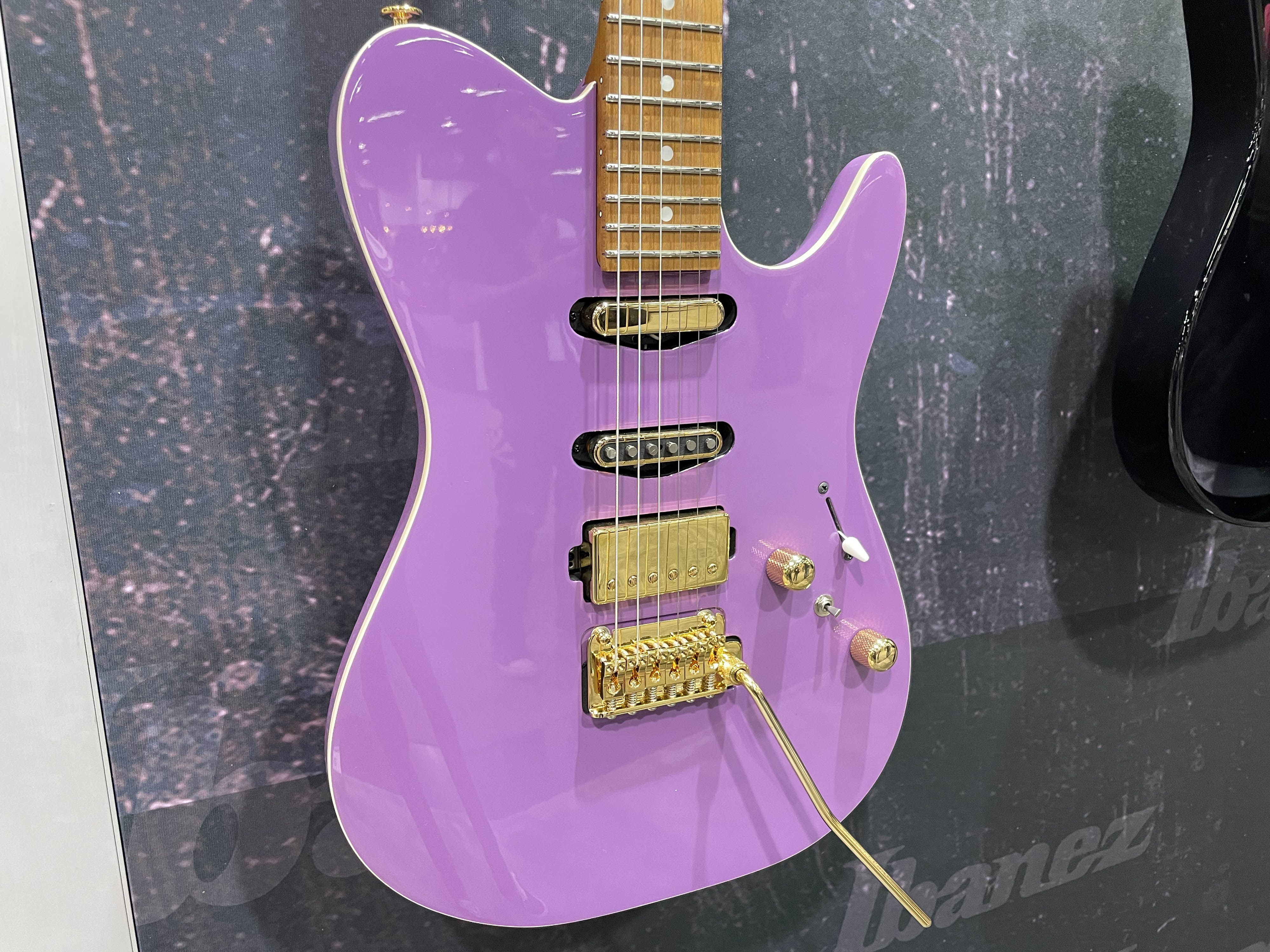 Image 8 of 9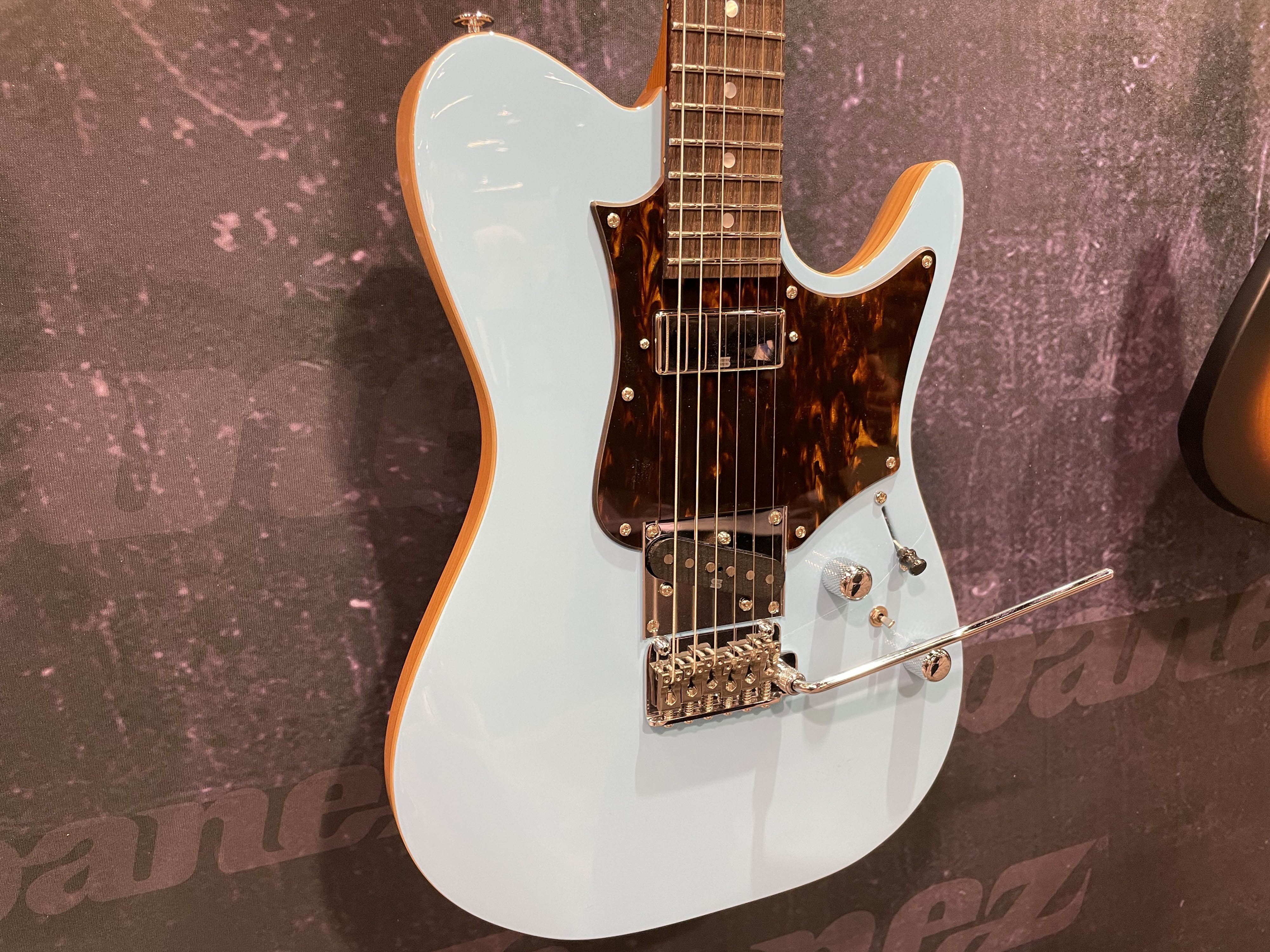 Image 9 of 9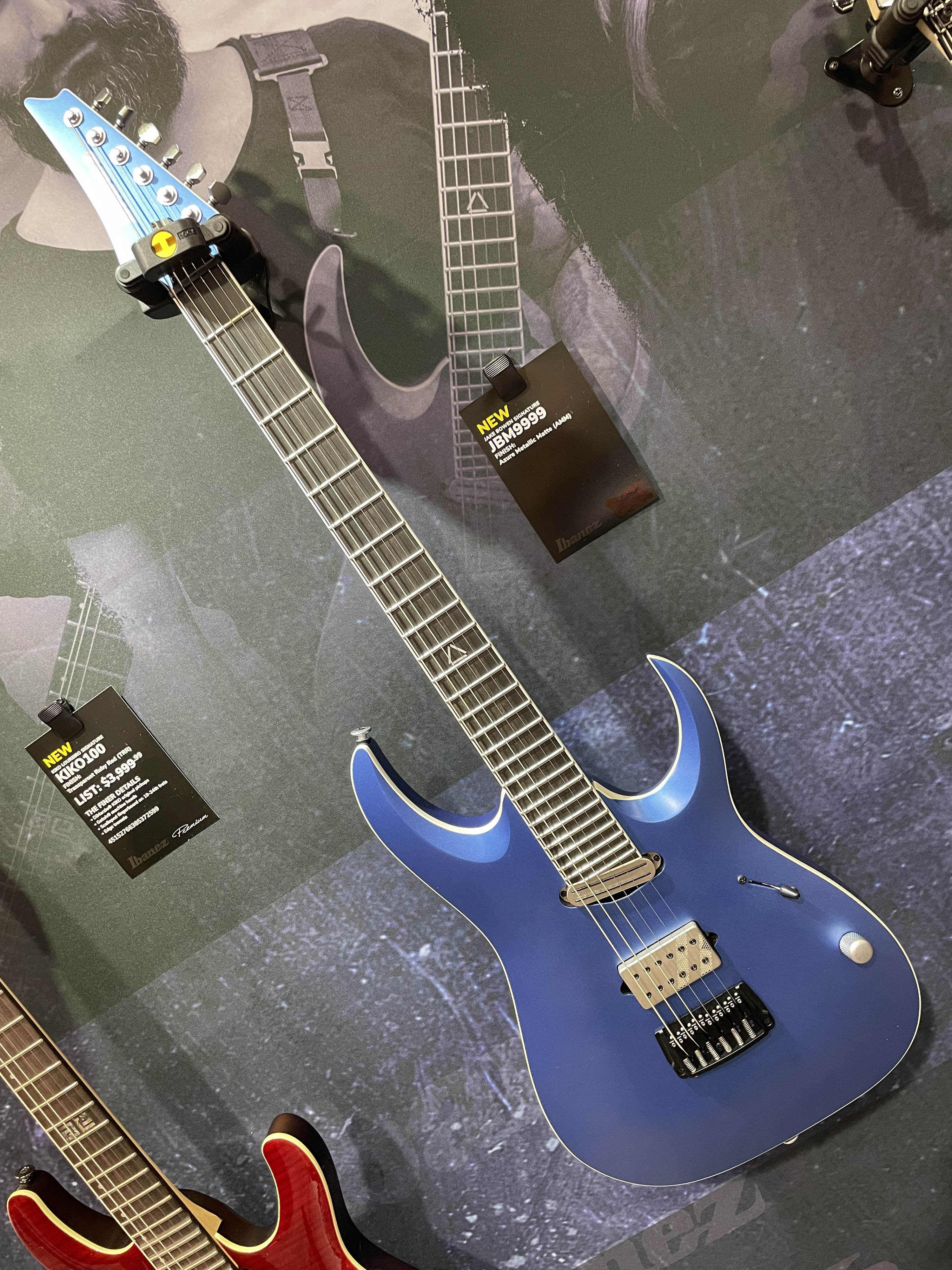 ---
Child's play
Blipblox's myTRACKS is a fully functional MPC-style groovebox that's safe for kids aged 3 and over, and perfect for adults who haven't quite grown up yet. (That includes us.)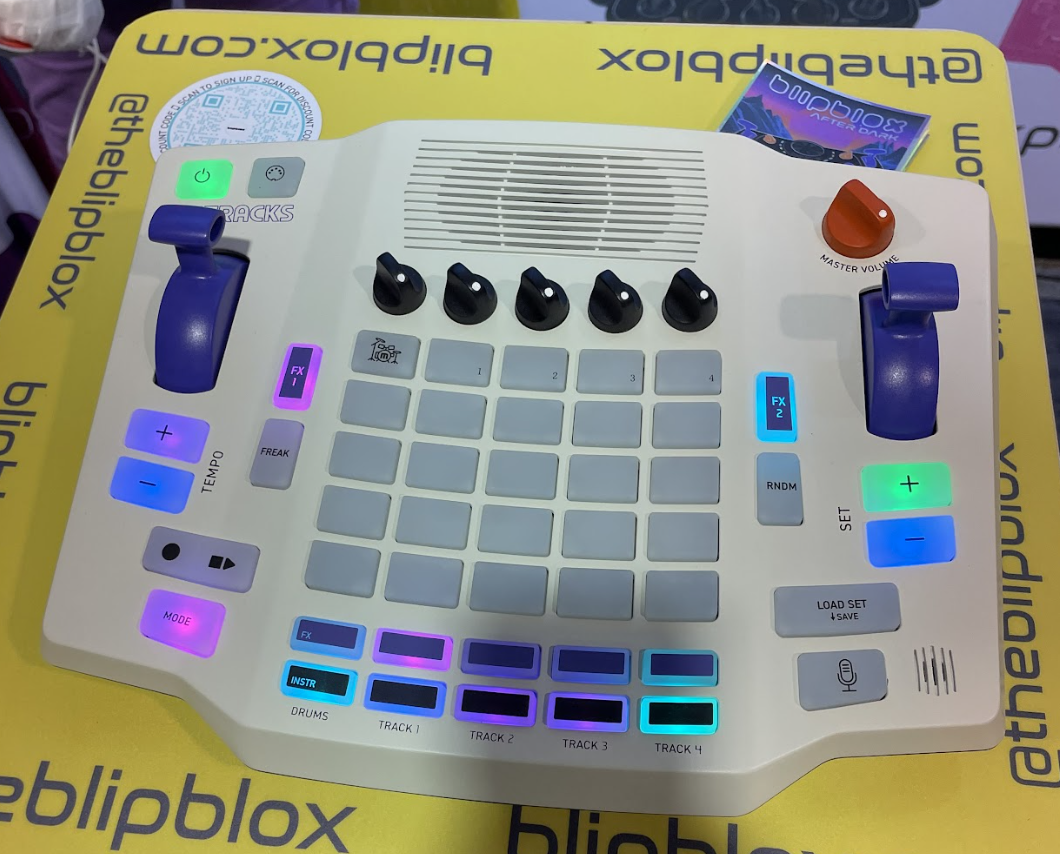 Blipblox has also announced the SK2, a child- (and big kid-) friendly synthesizer aimed at 8-14 year olds. 
With 400 built-in melodies, wavetable synthesis, a resonant multimode filter and stereo multi-tap delay, making engaging sounds with the SK2 should be child's play.
Read more>>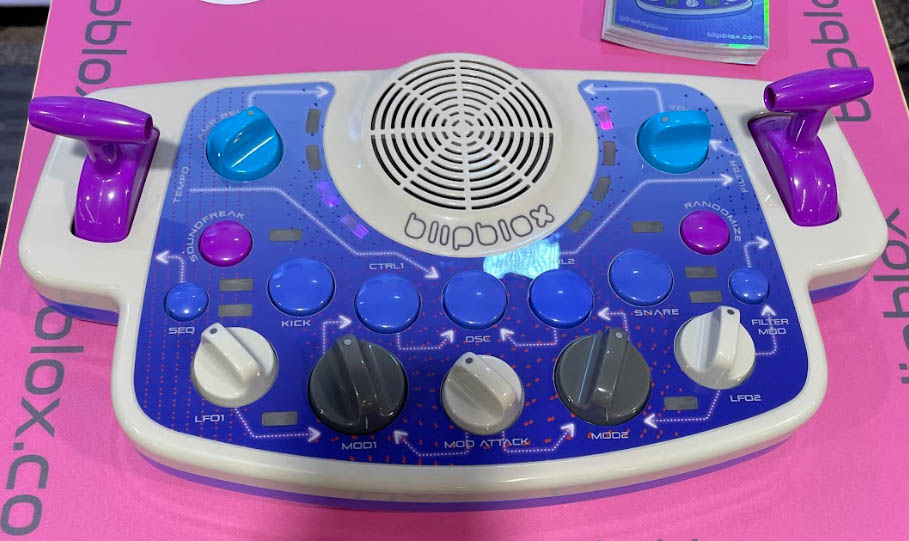 Oberheim overtime
Oberheim brought not one, two or three, but four OB-X8's to NAMM. That's a whole lotta synth. First impressions are that it sounds unsurprisingly excellent, capable of producing classic Oberheim tones and more contemporary sounds with equal aplomb. 
Read more>>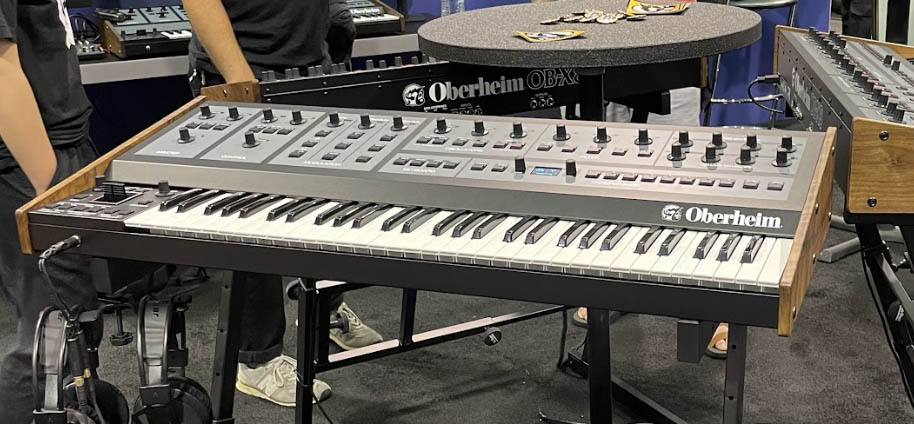 ---
Play-Well
We get it, Stateside everyone calls it Legos, but we can't help but whince at this seemingly random pluralisation of the Lego brand. However, all is forgiven where a thing of beauty as the Play-Well from Tel-Aviv-based OD Guitars is concerned.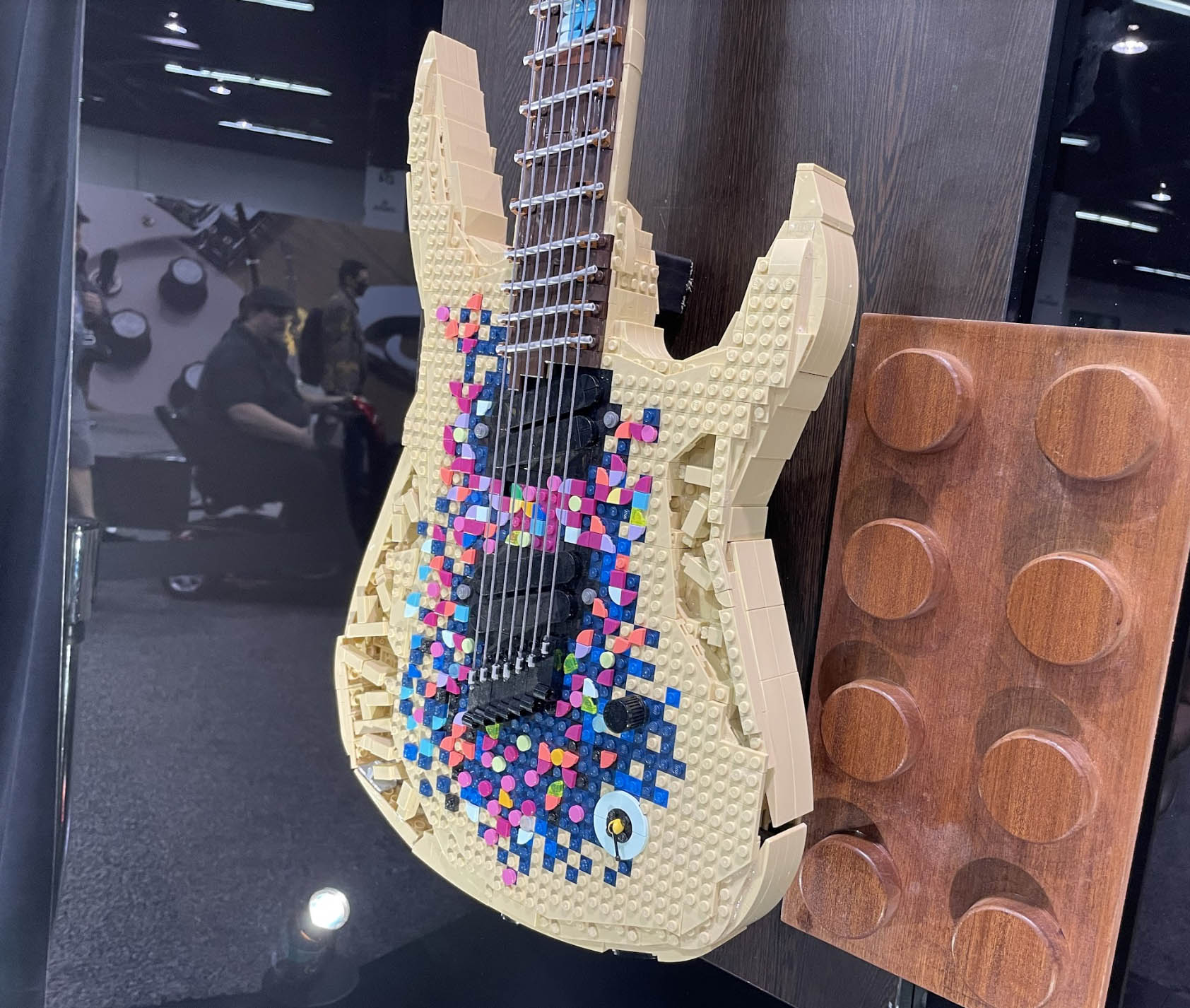 ---
Tosin Abasi, Brian Ball and Drew Montell are all quizzed by Rick Beato over the new Kaizen collaboration. We love the idea of the infinity fretboard radius and can't wait to get a closer look.
Read more>>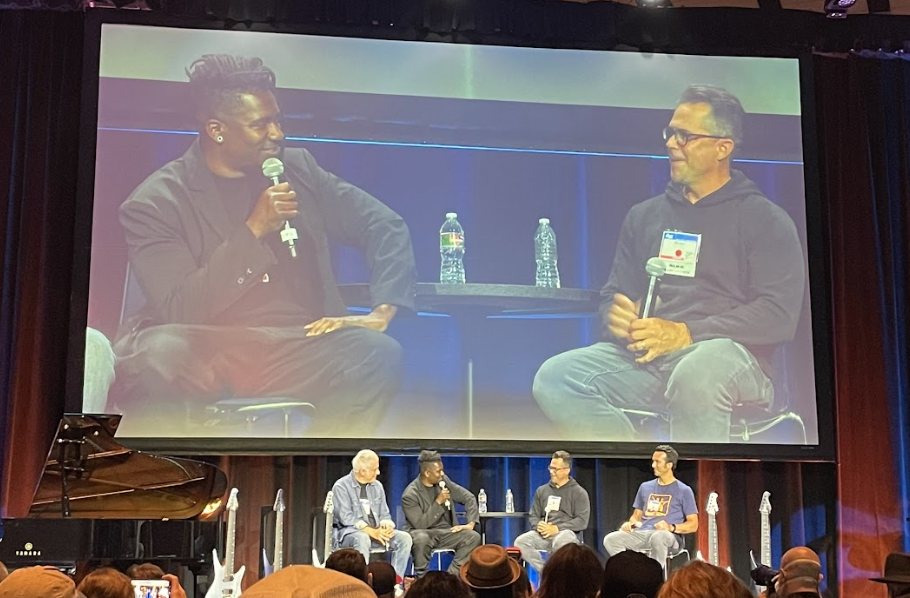 ---
There were absolute scenes at the Pioneer booth as the Kilohearts crew let off some steam…
---
All the classics are on show at NAMM this year, including this beautiful specimen, a Mellotron MKII.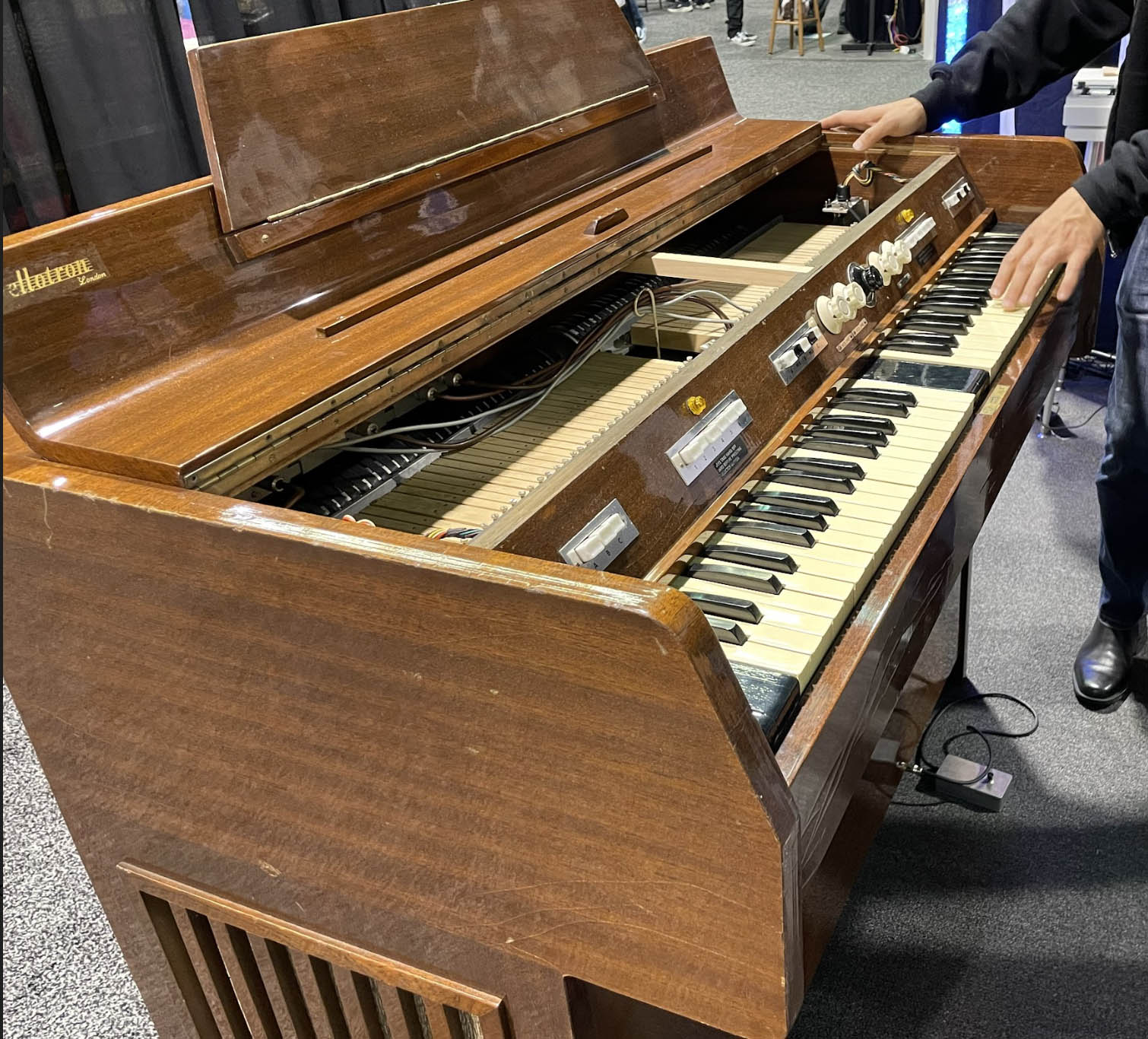 Ibanez: new signature guitars for Steve Vai, Nita Strauss, George Benson, Joe Satriani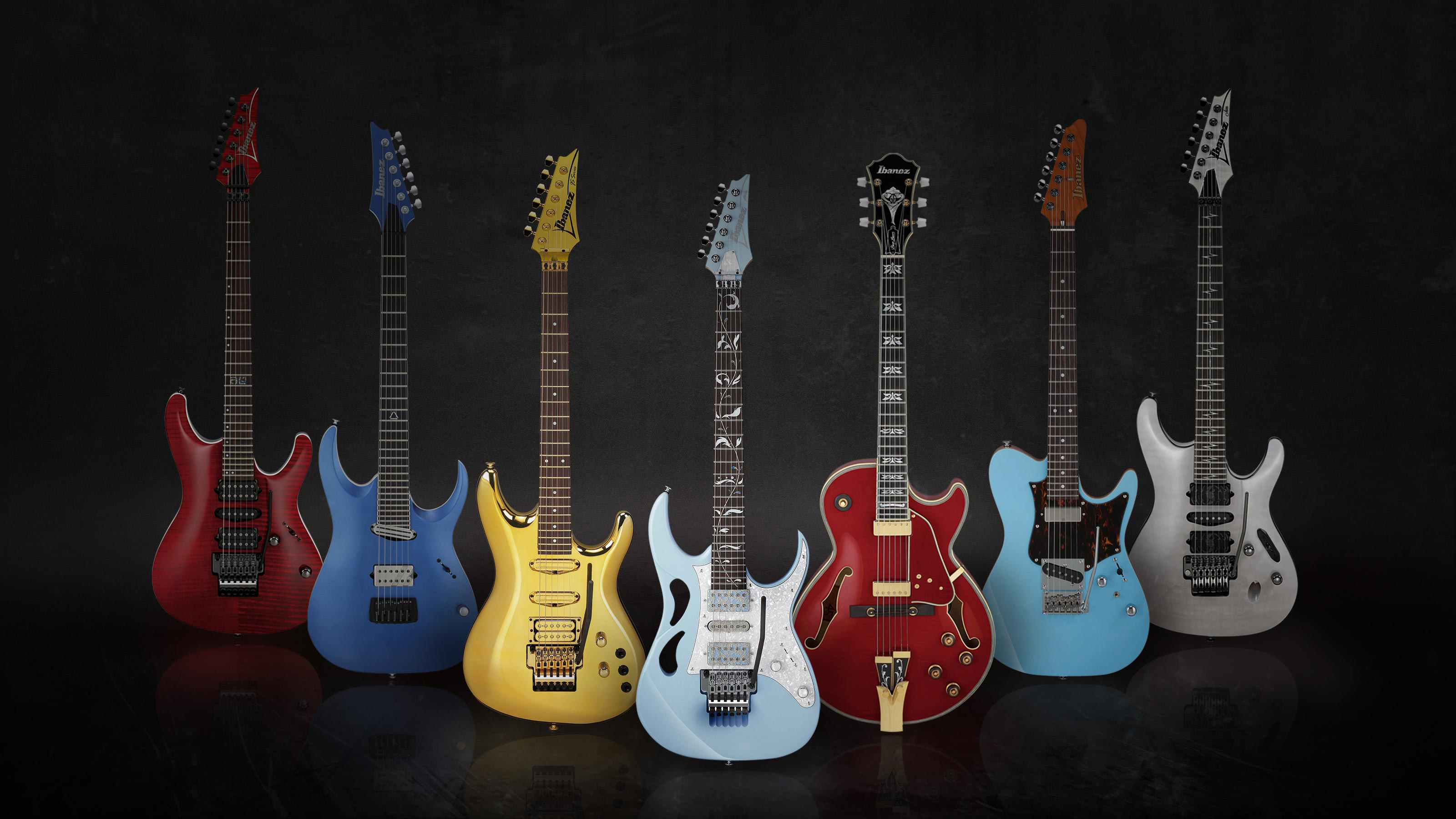 With Fender, Gibson and PRS all absent from NAMM 2022, the spotlight fell on Ibanez to deliver on new releases at the show. And as usual, it had plenty of fuel in the electric guitar tank with new signature models for some of its highest profile artists including Steve Vai, Joe Satriani, Nita Strauss and George Benson. 
And there's more, so let's take a closer look…
Read more>>

Audient ASP4816 Heritage Edition
Audient's new EVO 16 interface, which we spotted yesterday, sits at the more accessible end of the price spectrum – the same can't be said for the new Heritage Edition of the ASP4816 console, which adds 'Vintage Mix Bus' processing, a monitoring-grade headphone amp, hands-free talkback and a gain reduction VU meter to their already popular ASP4816, and should set studio owners back about $16,000.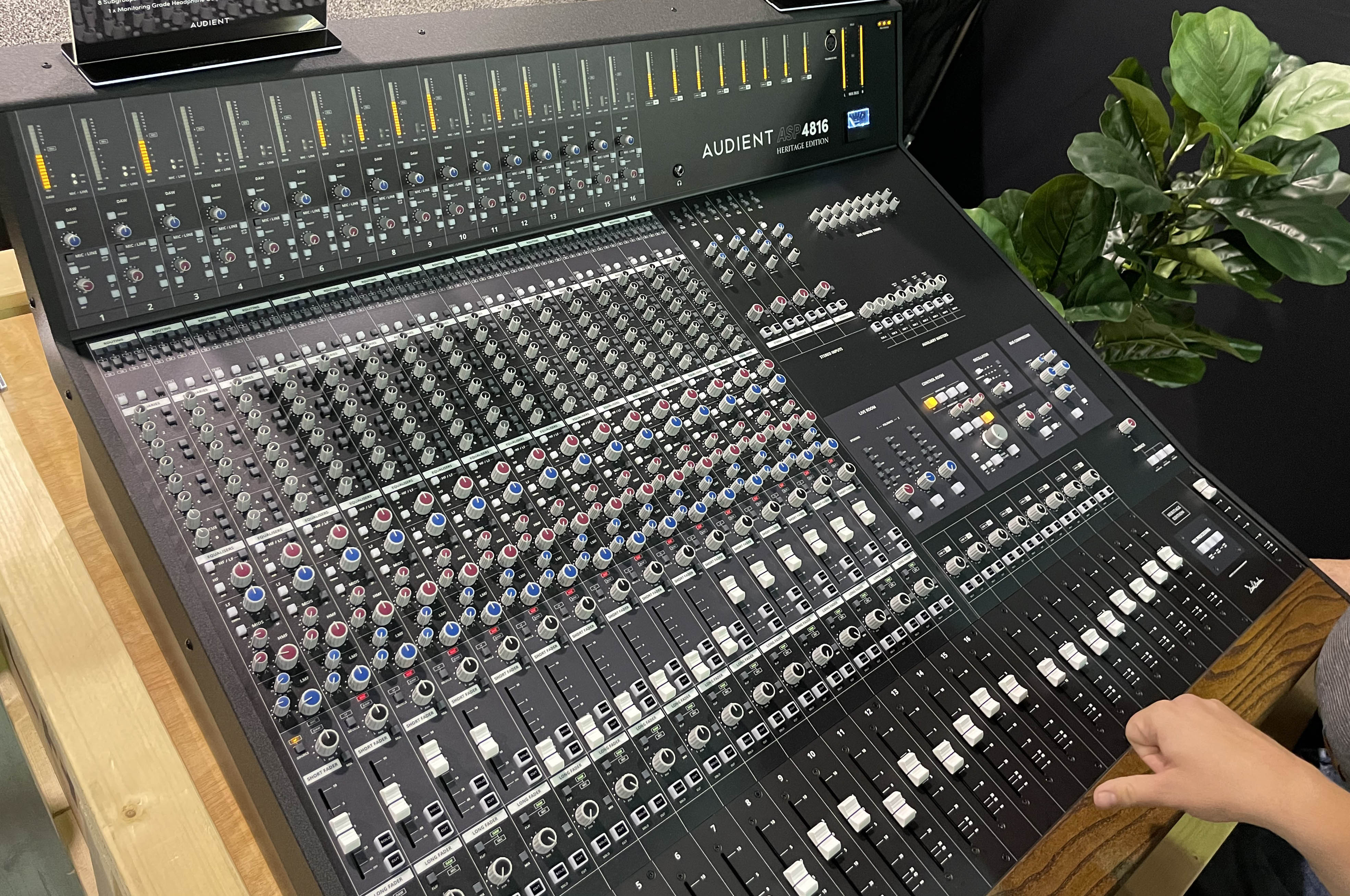 TOTAL NAMM
Only at #NAMM…
Wait 'til the end for a killer ocarina solo.
Polyend Play
The Polyend team were beaming with enthusiasm for their latest creation, the Play. A slimline groovebox that they're calling the 'most flexible and inspirational ever created', it's one of the most instantly accessible bits of kit we've played with so far at NAMM, and we believe the hype.
Read more>>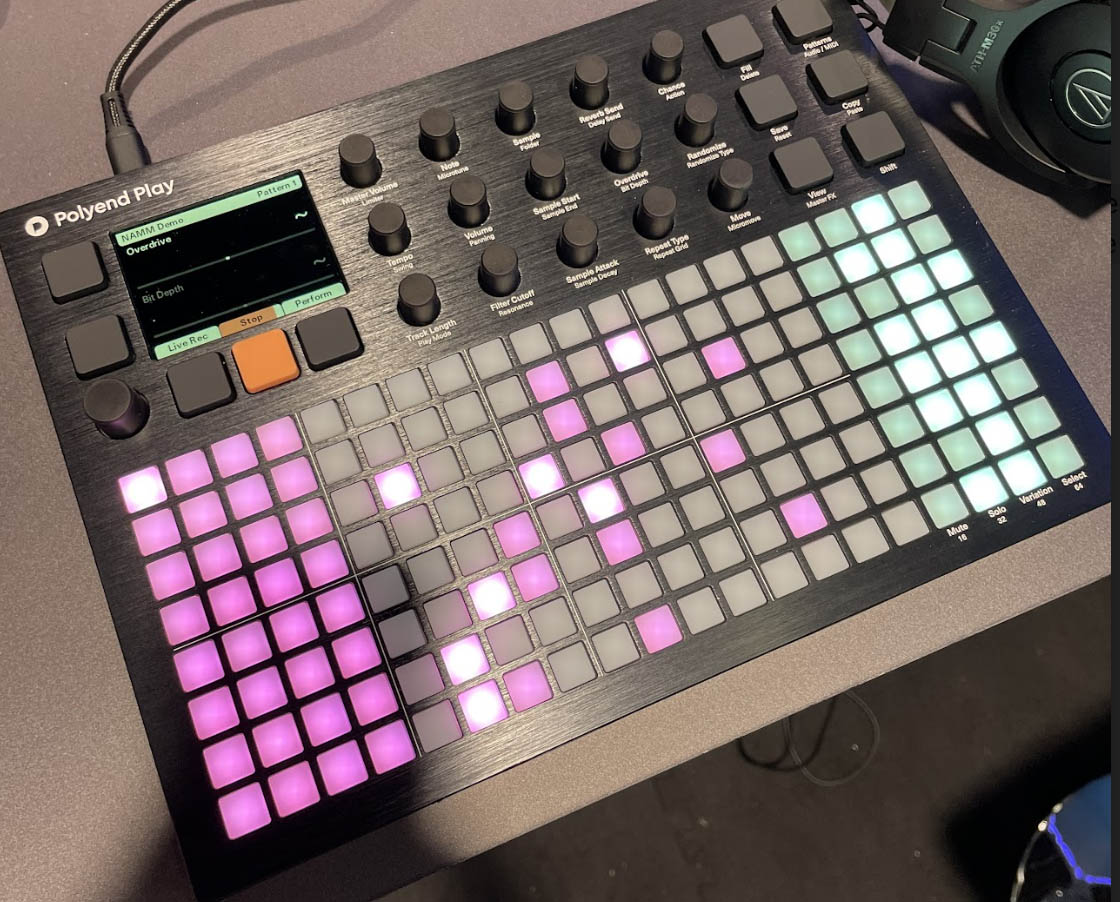 ---
The Difference Engine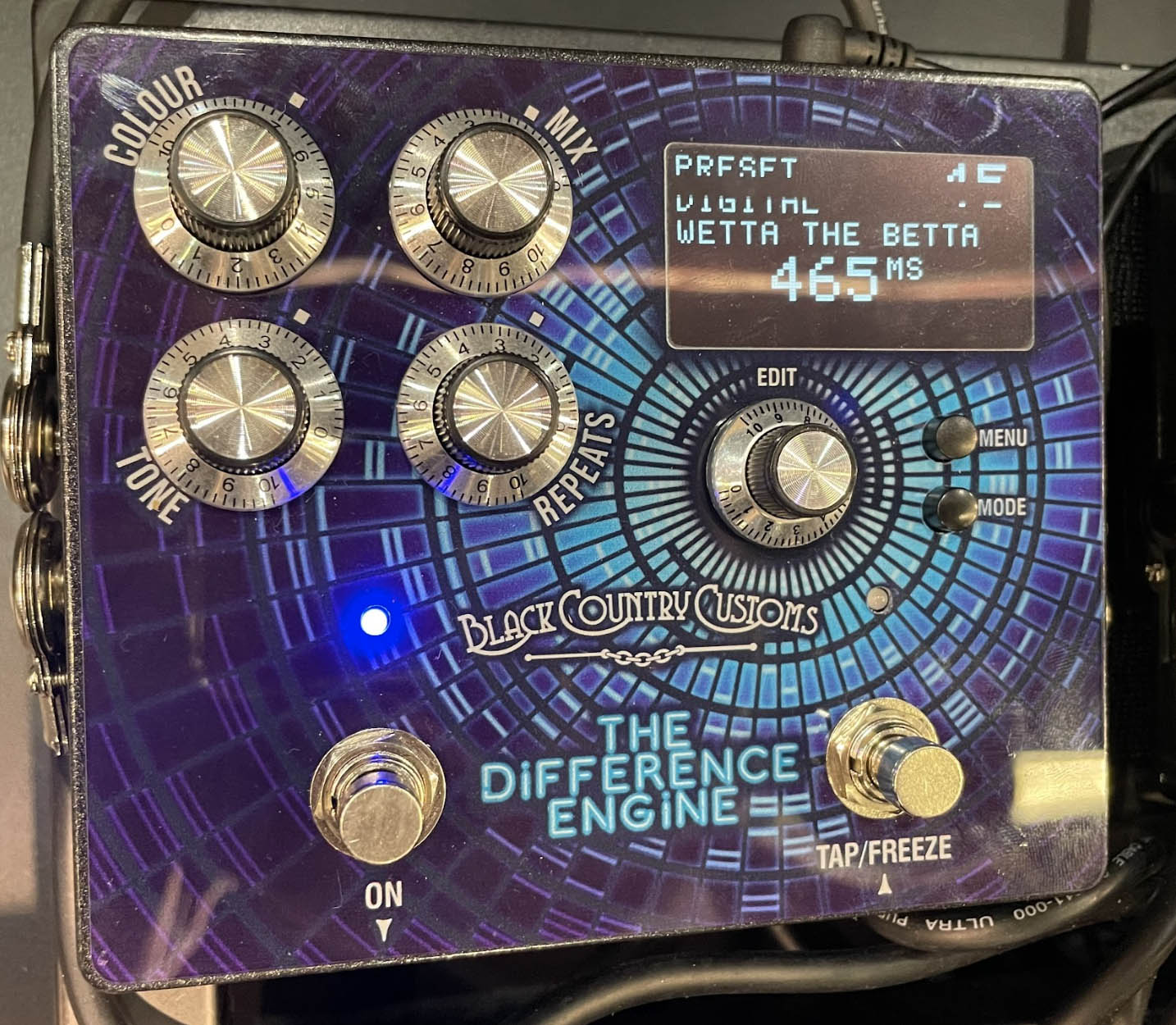 The Difference Engine is Laney's new delay pedal in its Black Country Customs pedal range. 
You get three distinct delay eras in one; Analog mode for lots of tape emulation and Space Echo vibes; Digital mode for some serious '80s action, think long delay times and freeze functionality; and finally the Dynamic mode lends itself to the '90s with modulated repeats and ducking options. 
The best bit is that you can blur the historical lines and combine all the functions from the different modes.
Donner strummers
 Donner Rising G-Pro carbon fibre guitar
Here's the bracing lurking within the Rising G-Pro carbon fibre guitar from Donner. While they're not as light as we initially expected, they will survive a hammering out on the road.
That's right, mahogany – take the rest of the week off. Hit the road, Adirondack, and don't you come back no more. But there is method behind this iconoclastic luthierie, with Donner promising that the carbon fibre used to manufacture the Rising G-Pro is "thinner and more durable" than your common or garden tonewoods. 
It's not the first time we have heard this. But just before you renew your subscription to Rosewood Monthly, it should be noted that Donner says the Rising G-Pro is not just another carbon fibre acoustic, it is 35 per cent more resonant, with "a new improved classic tone that is brighter with a fuller low-end".
Read more>>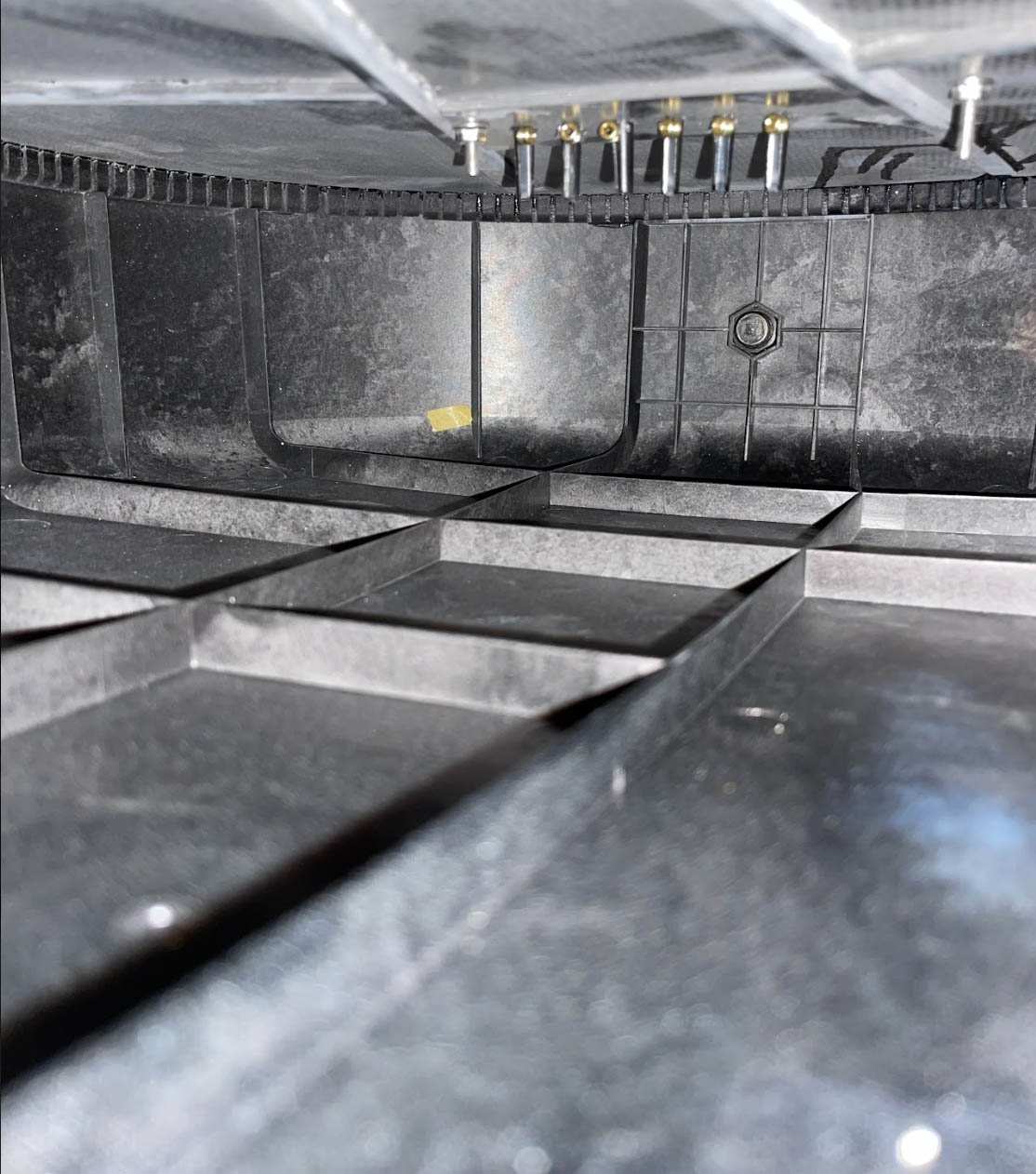 You get two finishes on the rear, matt white or matt black, while the top retains the gloss carbon fibre finish on both models.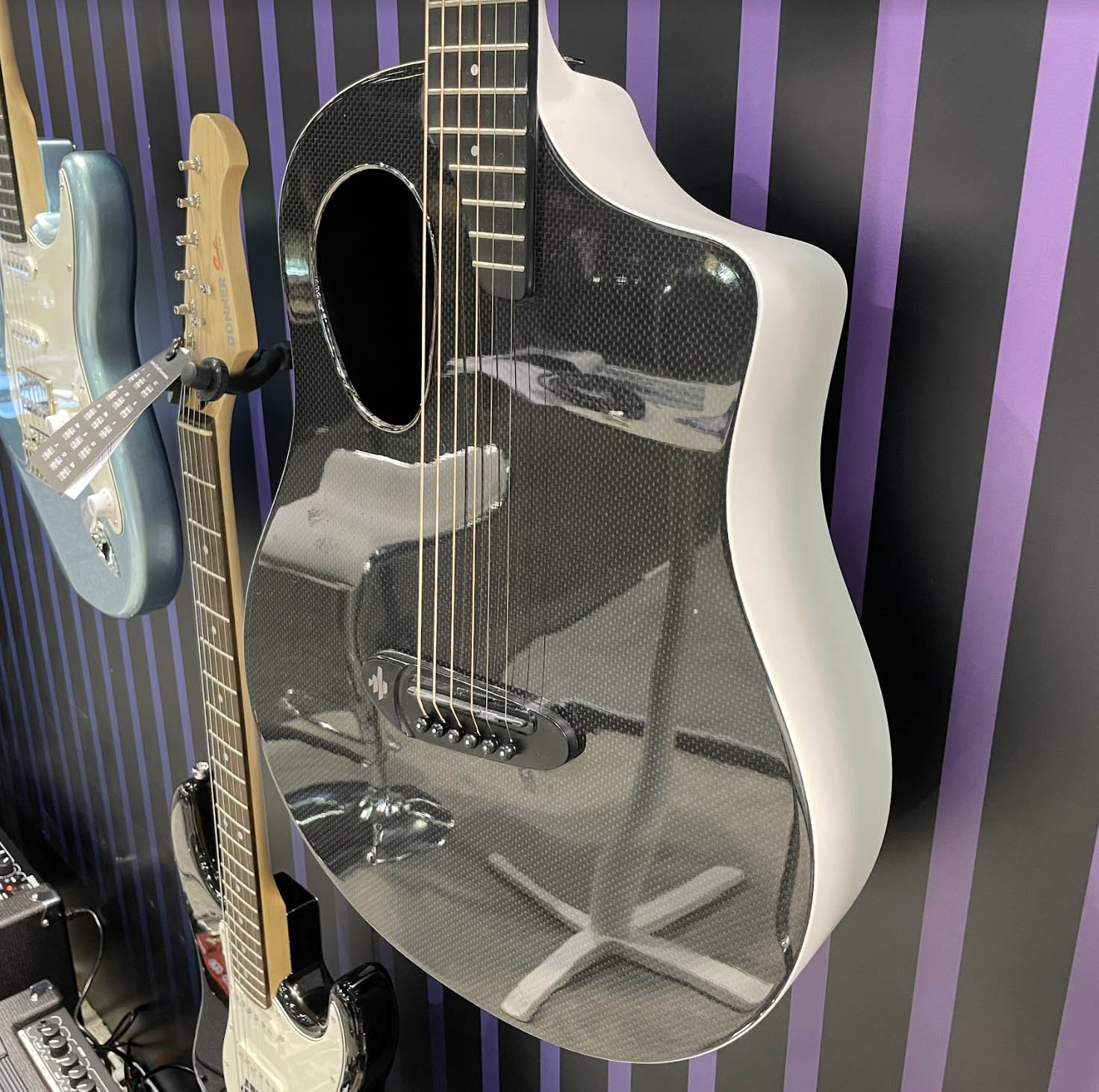 Donner DMI Smart Guitar
Donner's DMI smart guitar was on display, but alas, only in prototype form. Coming in with a AAA spruce top and AAA laminated mahogany back and sides, the DMI aims to help players learn guitar with a unique light-up fingerboard.
Read more>>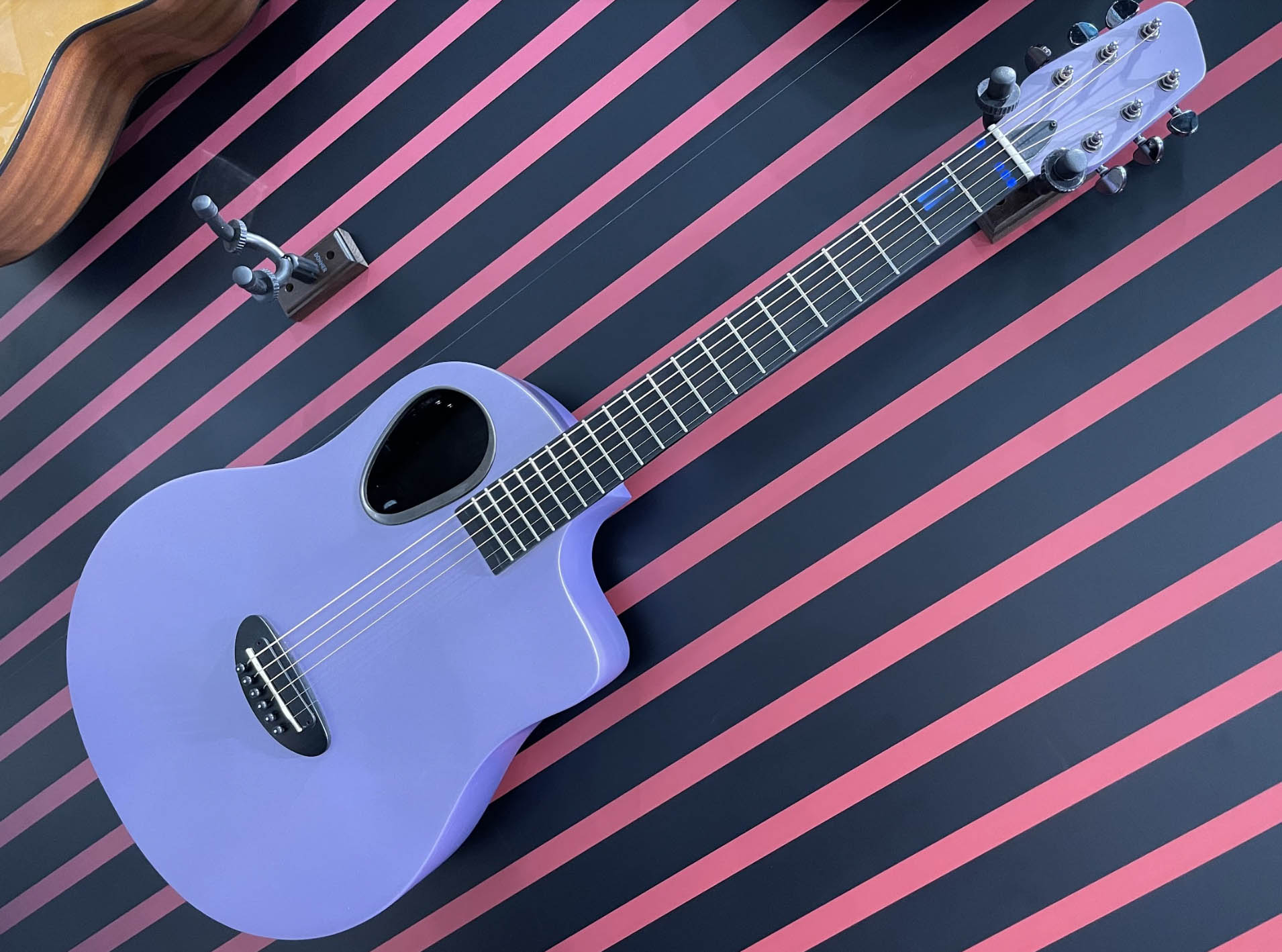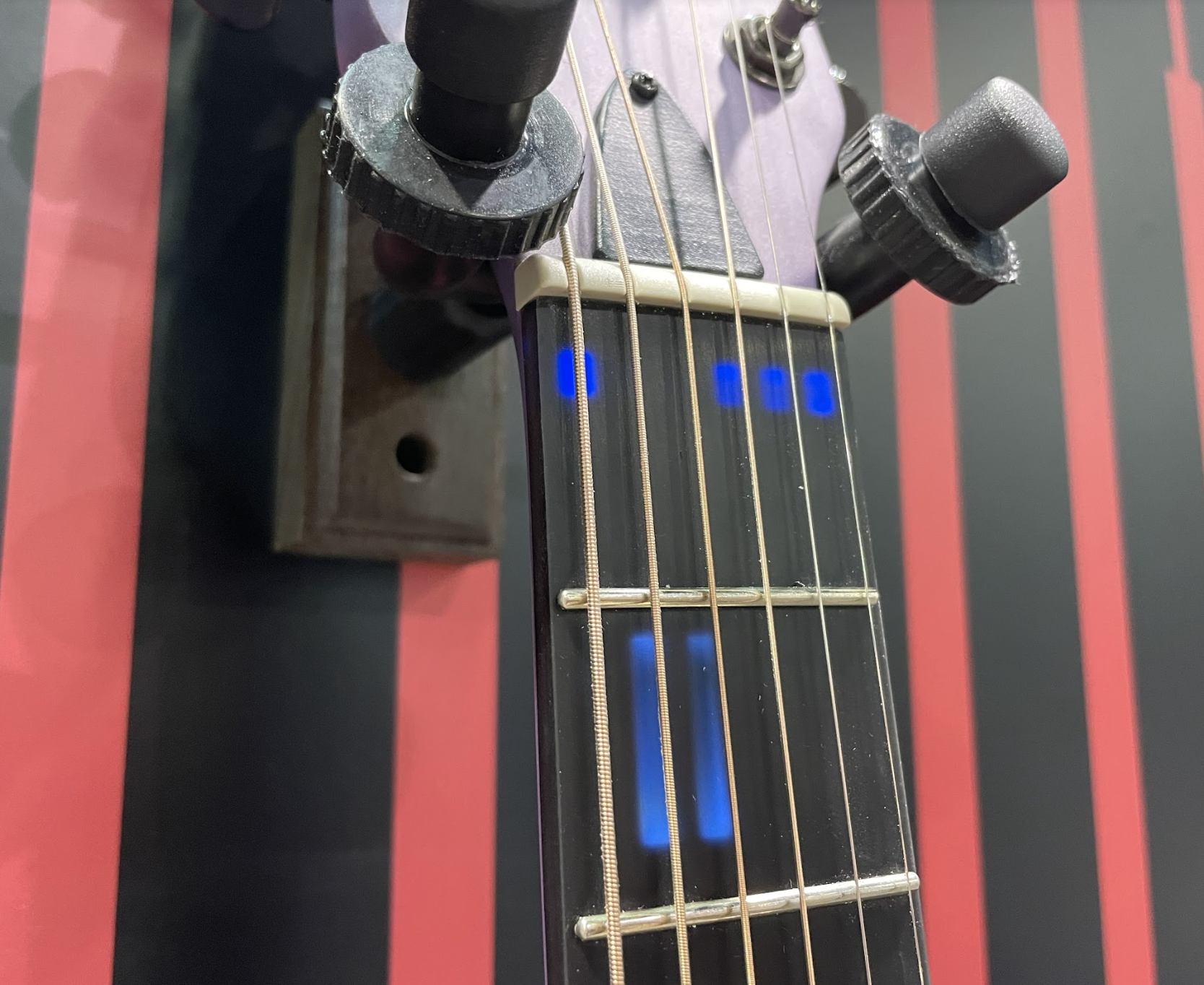 Light-up frets on its fingerboard will guide players, as well as an "intelligent hardware configuration DMI signal loop system", while the system will connect to a proprietary app with courses developed in conjunction with the Berkeley College of Music.
We're digging the DMI's onboard control panel with what looks like an homage to the classic iPod.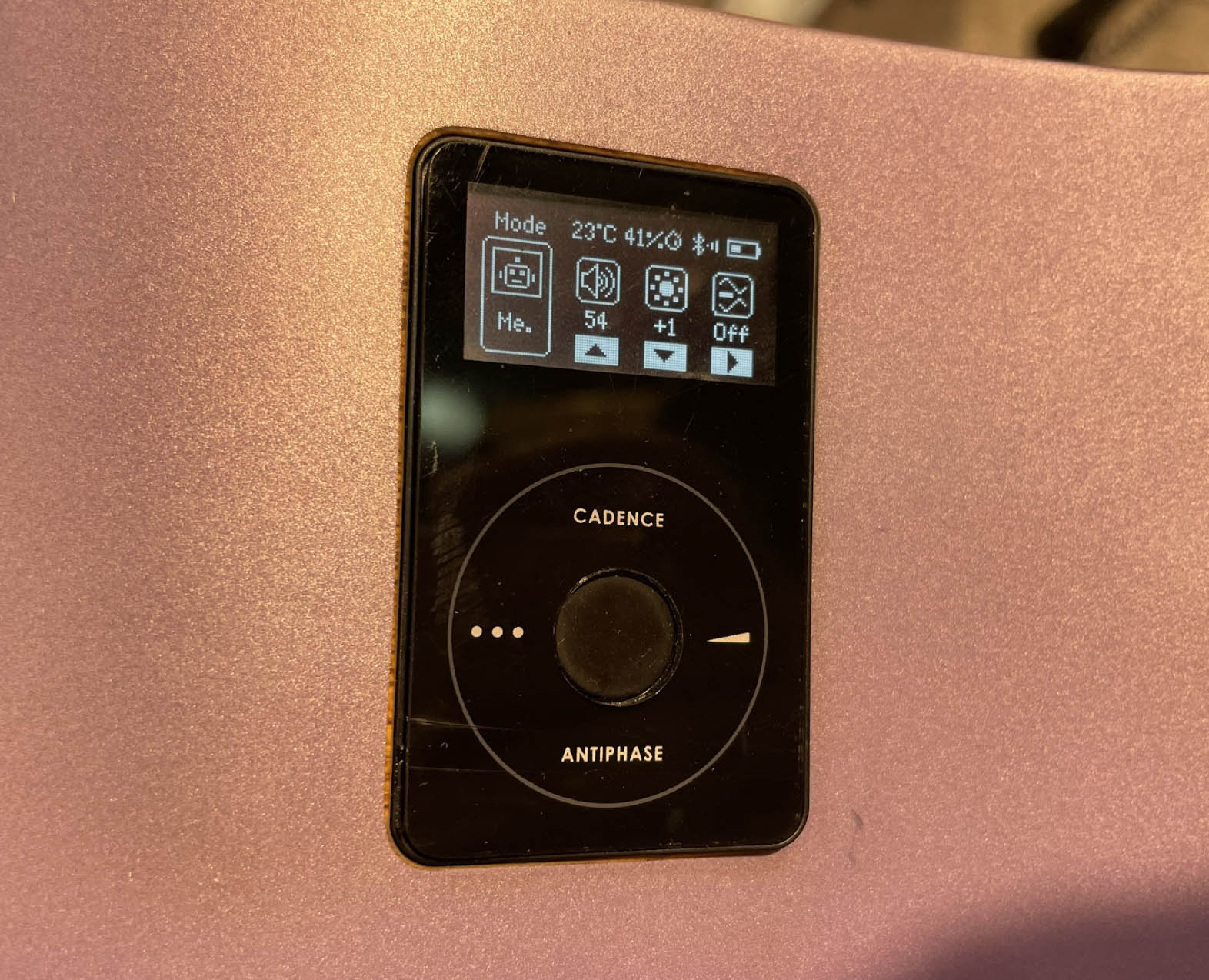 Groove Synthesis 3rd Wave sound demo
Hardware newcomer Groove Synthesis has now given us the fully skinny on its several-times-teased 3rd Wave synth, a modern homage to classic wavetable synths
The members of the team behind it, we now know, previously worked for Avid/Digidesign and Sequential, so the instrument certainly has pedigree.
We stopped by the booth to get this no-nonsense sound demo.
Read more>>
POLYEND PLAY SOUND DEMO
Back the Polyend booth for a bouncing sound demo workout on the firm's latest release, Polyend Play. If its Tracker was a little esoteric for you, then perhaps Play – the company's new sample- and MIDI-based groovebox – will be more to your tastes.
Promising an 'open sandbox' approach to playing, performing and sequencing, this includes more than 30 sample kits to start jamming with right away, and offers eight audio tracks and eight polyphonic MIDI tracks. So, as well as being a standalone groovebox, it can also serve as a controller for other gear.
Read more>>
MOOER GTRS
More intelligent guitar action, this time from Mooer. The GTRS range has expanded with two new models the P800 and this headless W900. It comes with a bolt-on flame maple neck and American alder body in a sumptuous Aurora Purple finish. It's rocking a newer version of the intelligent process system found in the S800 and P800 range that also features an integral wireless transmitter.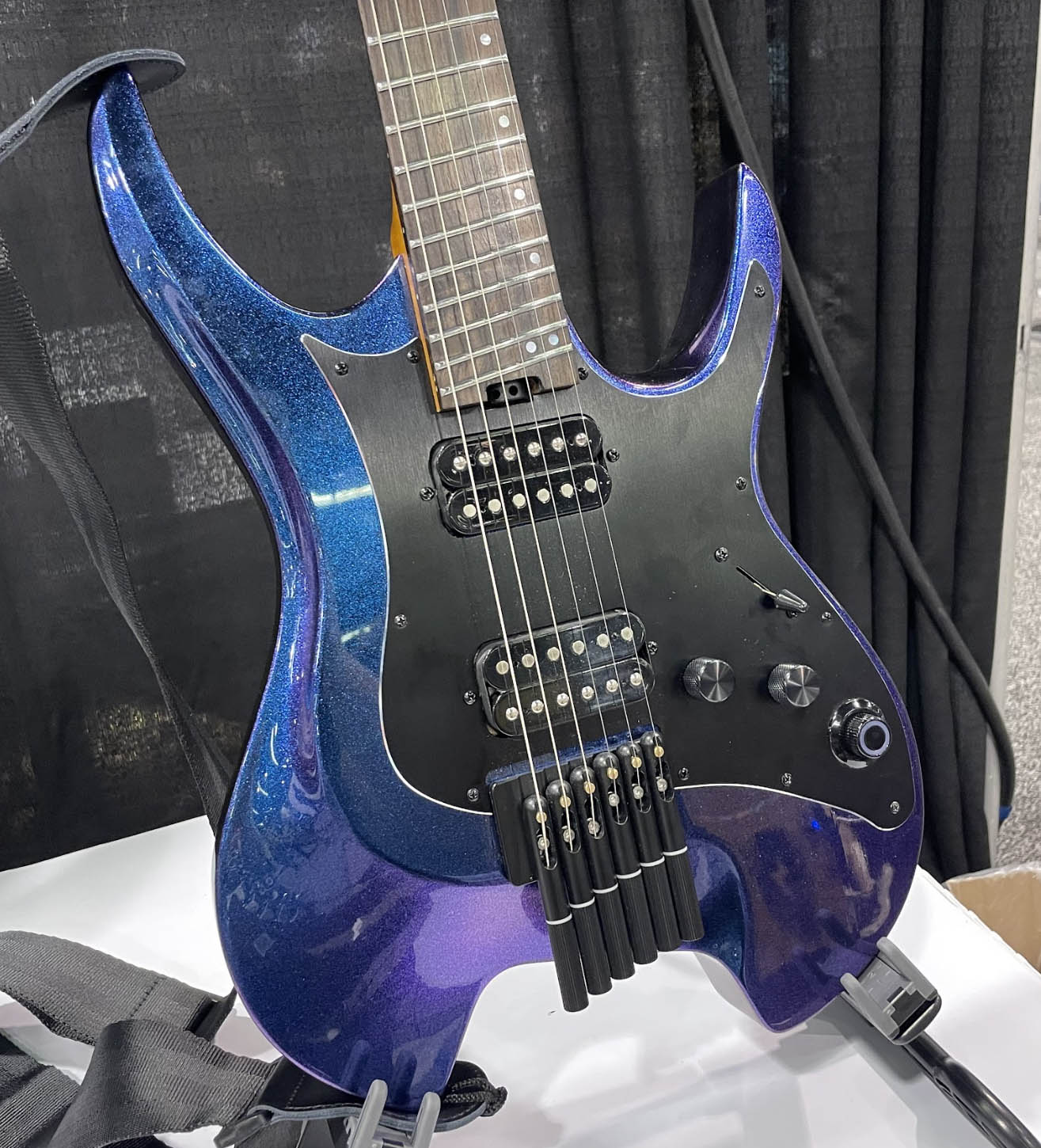 It looks for all the world like a regular electric guitar – an analogue S-style design that's evolved some but is nonetheless fundamentally unchanged from designs pioneered in the '50s. But the GTRS S800 is anything but regular. 
Equipped with DSP tech, it has 126 effects, a drum machine, metronome, and an 80-second looper, all easily accessible via its unique Super Knob.
Read more>>
The GTRS P800 is essentially the pro version of the S800 model; you're getting the added refinery of an alder body, flame maple neck, locking tuners, stainless frets and a Wilkinson VS 50 II bridge.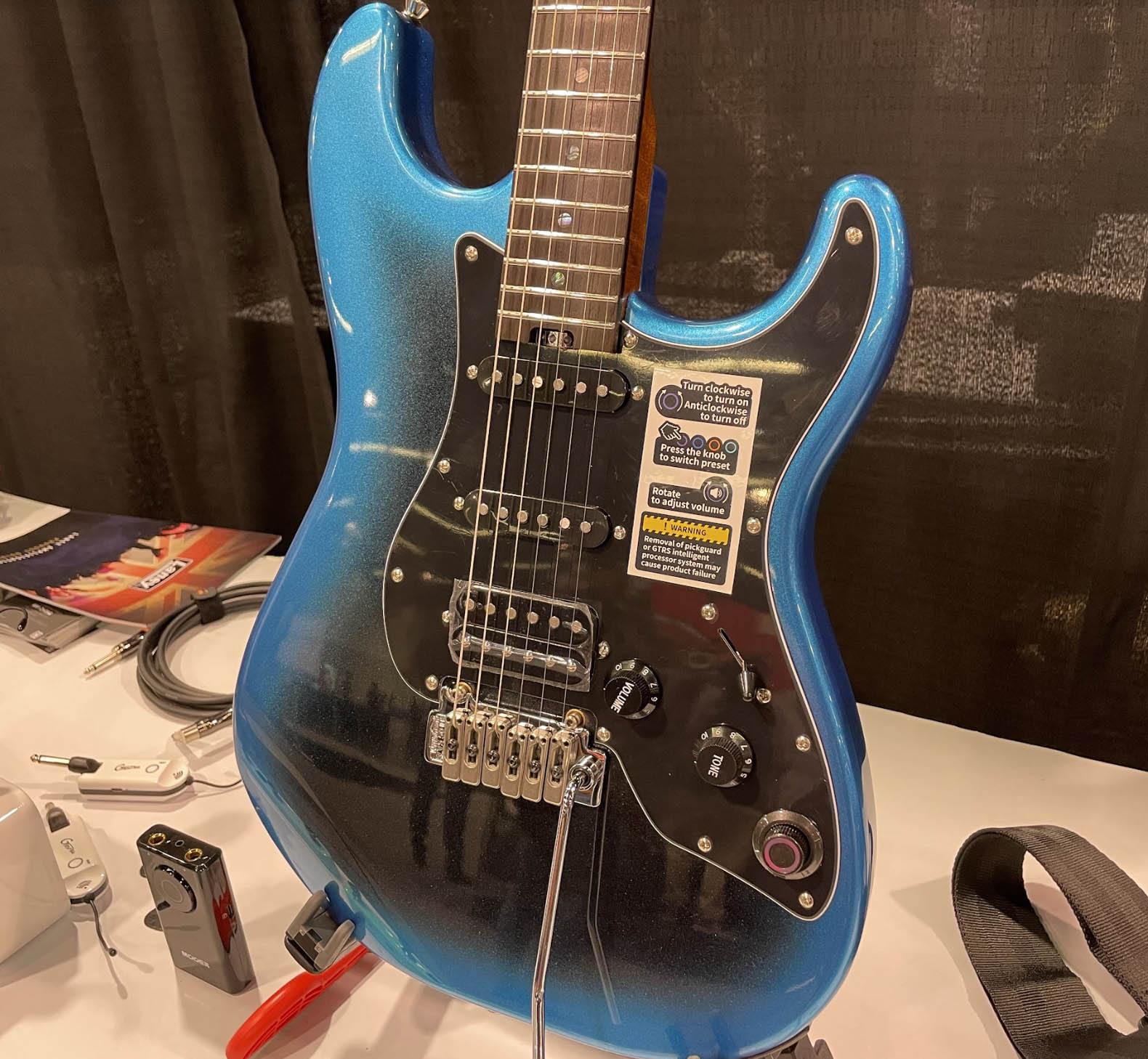 BluGuitar AmpX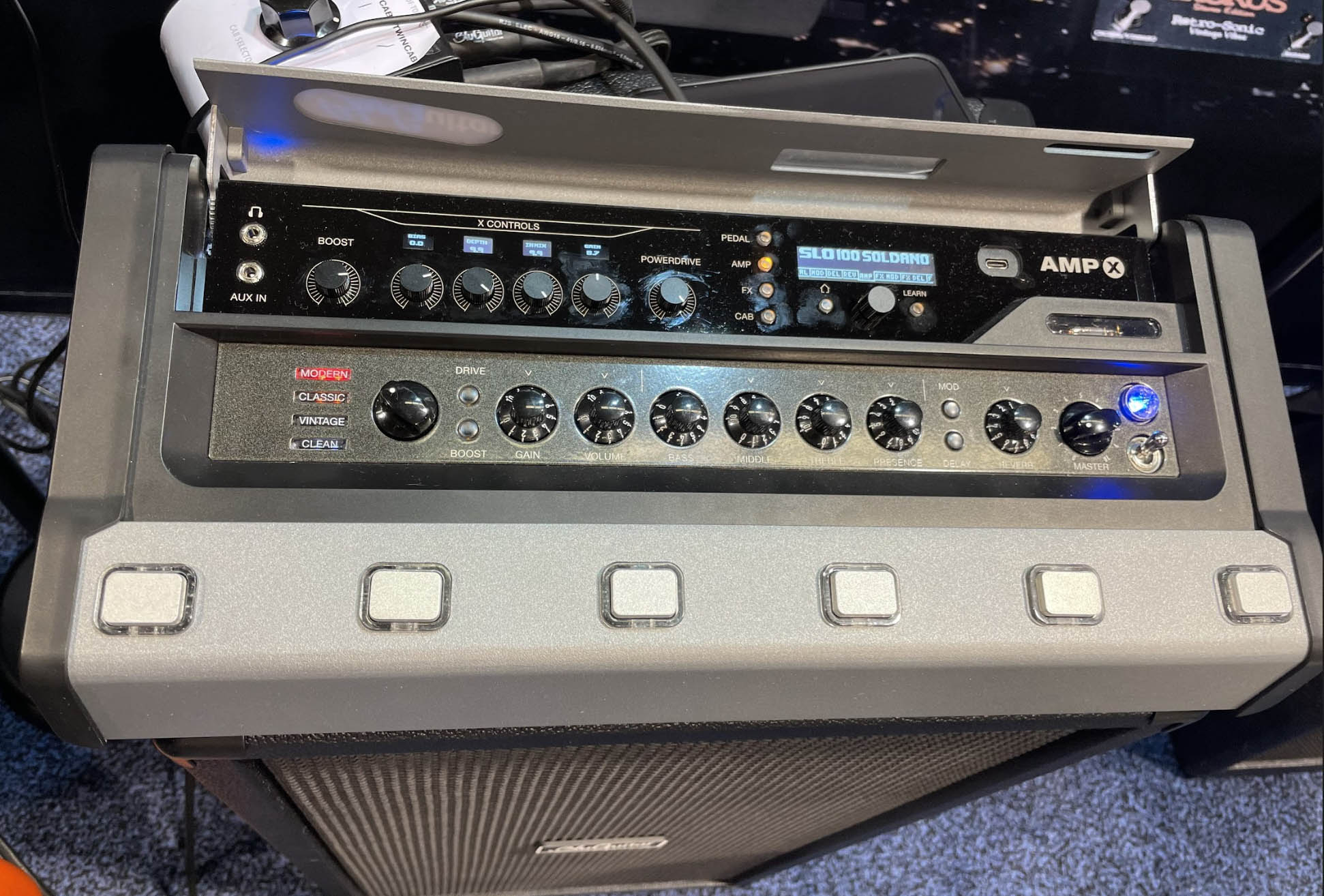 The AmpX from BluGuitar is still in development, so we're far from the finished article. However, Thomas Blug was still able to rip out solos, showing off some big reverbs through a SLO-100 model, in between system crashes. 
We're told new updates are flying in every day from the development team, so hopefully it won't be too long before we get to have a proper go on one.
The AMP X is a 100-watt, 'neural analogue' and fully programmable guitar amp and more in pedal format, and has been in development for over five years. We first reported on it two years ago at the 2020 NAMM but it's still a work in progress. 
"This amp marks the end of a journey for me in a way – it's a design I've been building towards for the past 30 years," says BluGuitar founder and CEO Thomas Blug. 
Read more>>
---
ESP guitars keeping the wolf from the door, so to speak, with this year's show custom, 'Wolves'. Moon phase inlays offer a brief moment of tranquility to an otherwise biting display of artistry.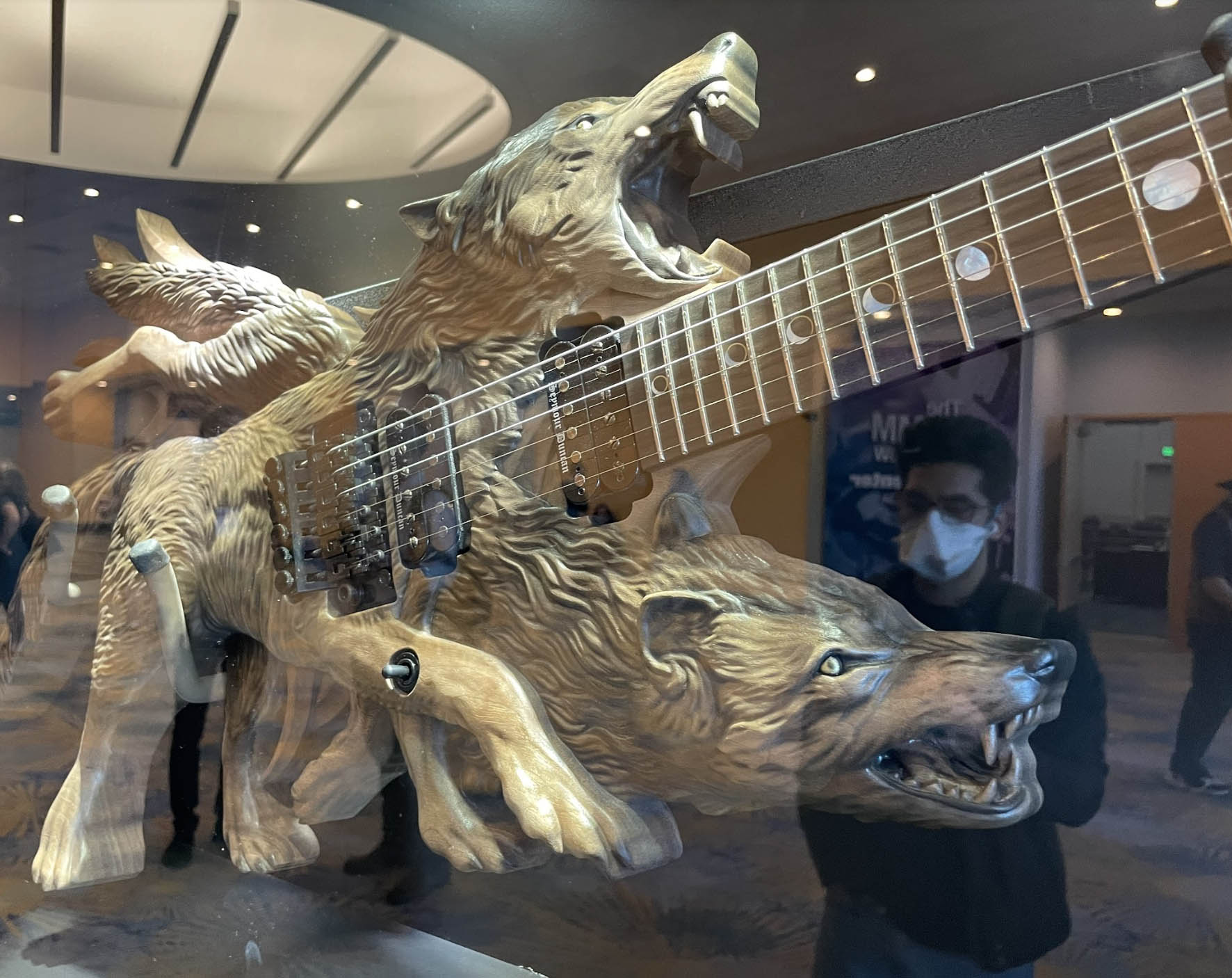 TWO NOTES REVOLT
TwoNotes unveiled the ReVolt pedals just prior to the show and these hugely flexible preamps are proving popular amongst show goers.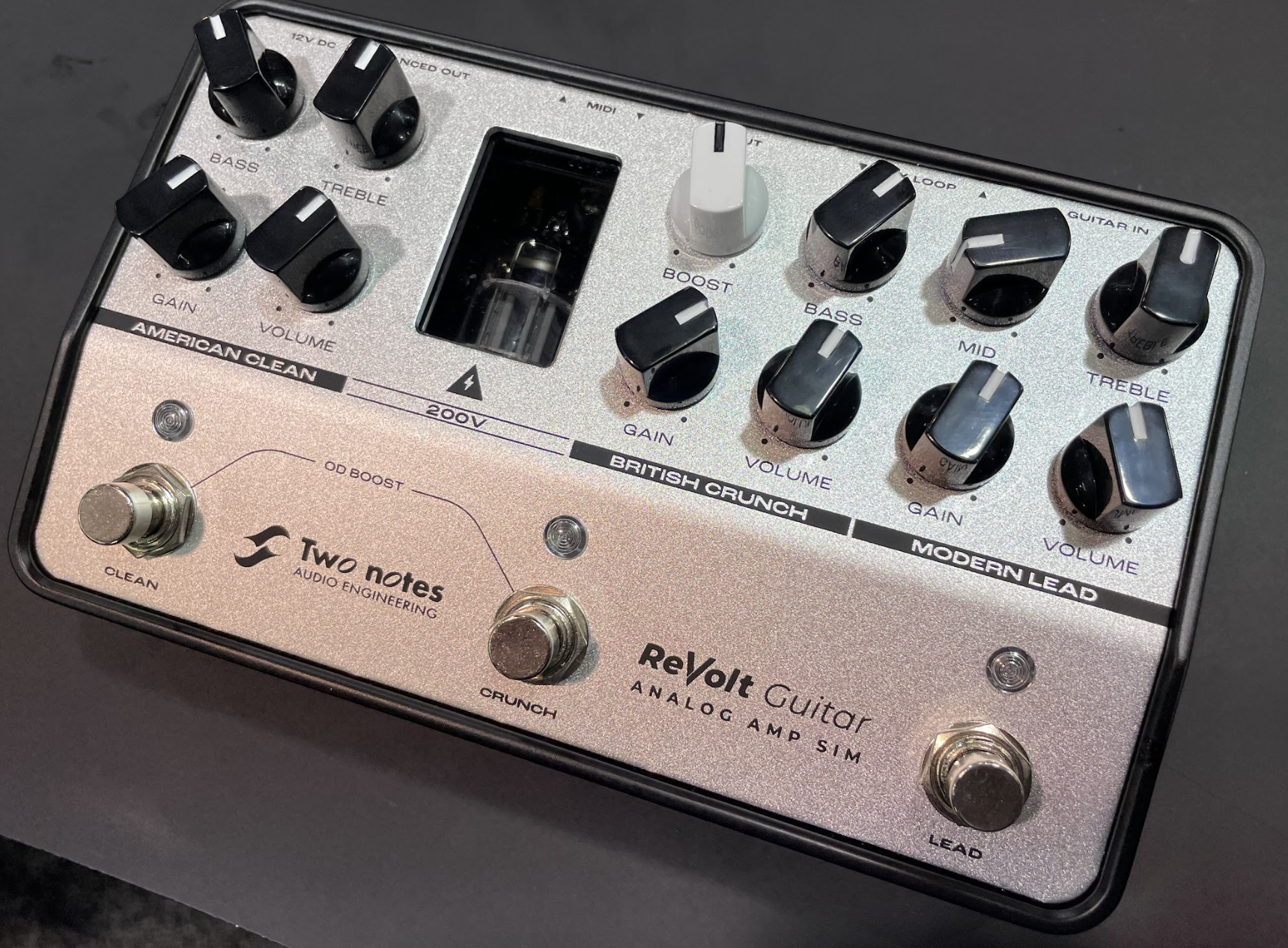 The ReVolt Guitar and ReVolt Bass are floor-based units with all-analogue signal paths, the dynamic warmth and tone magic of a 12AX7 preamp tube running internally at 200V, and three distinct channels apiece. 
The ReVolt Guitar presents American Clean tones inspired by a Fender Bassman 100, British Crunch inspired by Marshall JMP Superlead, with Modern Lead tones courtesy of an emulation of the latter-day classic Soldano SLO 100 head. There is also an integrated overdrive/boost circuit that can apply up to +20dB of boost to any of the three channels.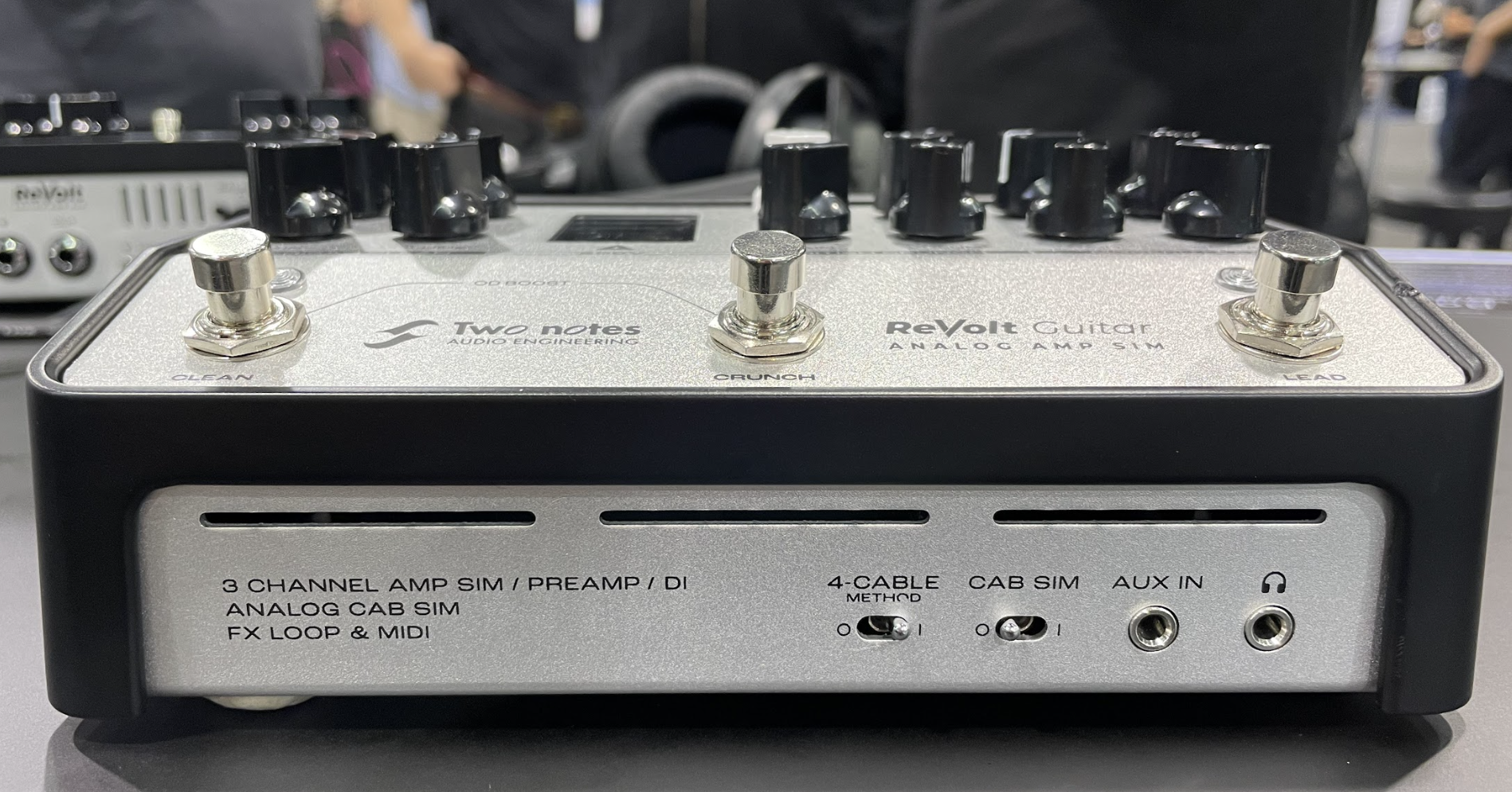 Whether you want run it as a an amp sim, a D.I. or expand your current amp with three extra channels and an overdrive/boost, with the four-cable method, ReVolt has got you covered.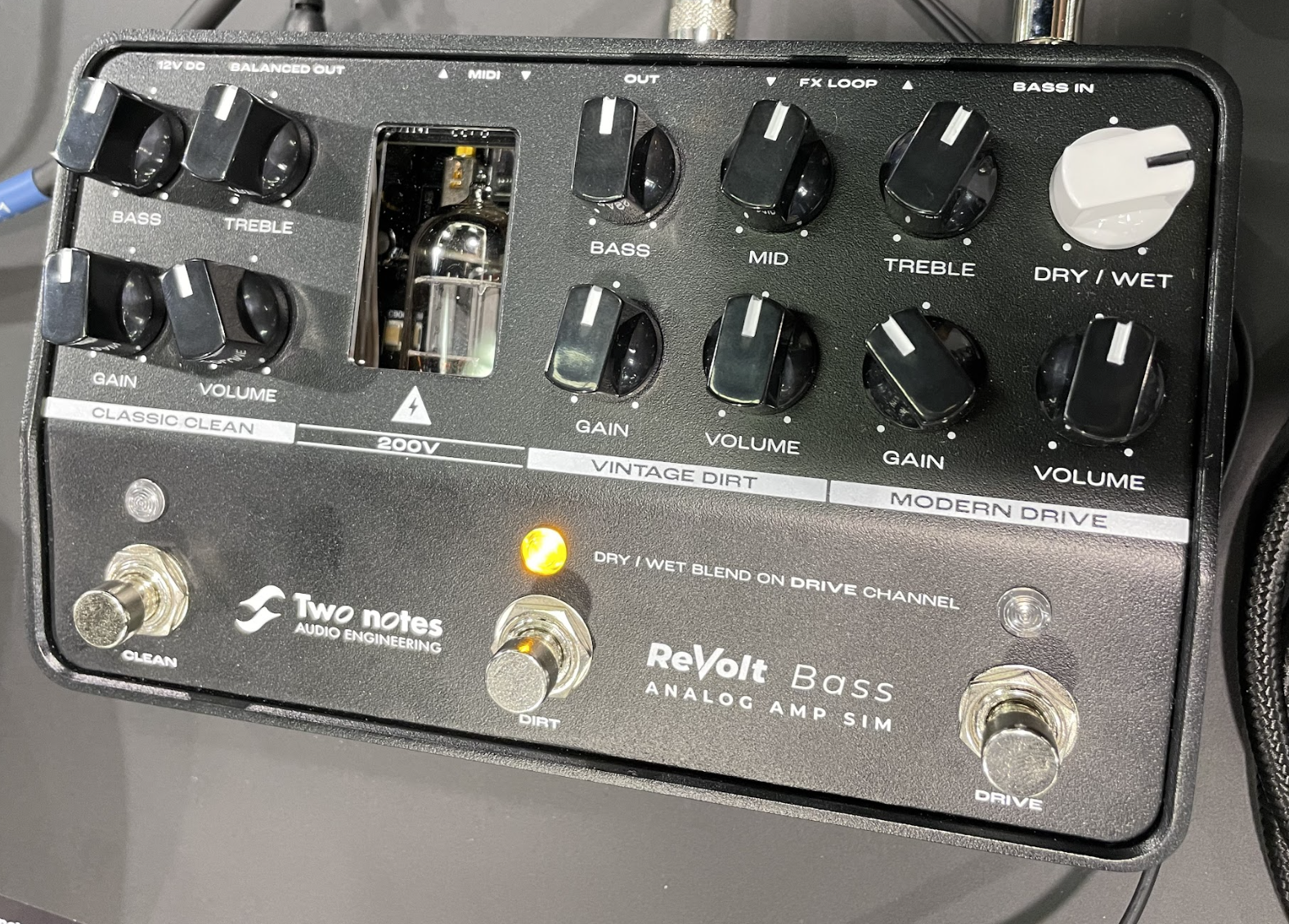 Plus, there's a bass version with Ampeg tones and TwoNotes own custom drive channel for some high-gain antics.
Read more>>
TOSIN ABASI
Tosin Abasi seemed to be everywhere. Well, between Ernie Ball pressers and his own Abasi Concepts booth at least. We were treated to a tour of the new double-cut Emi models, including this strat-like, single coiler.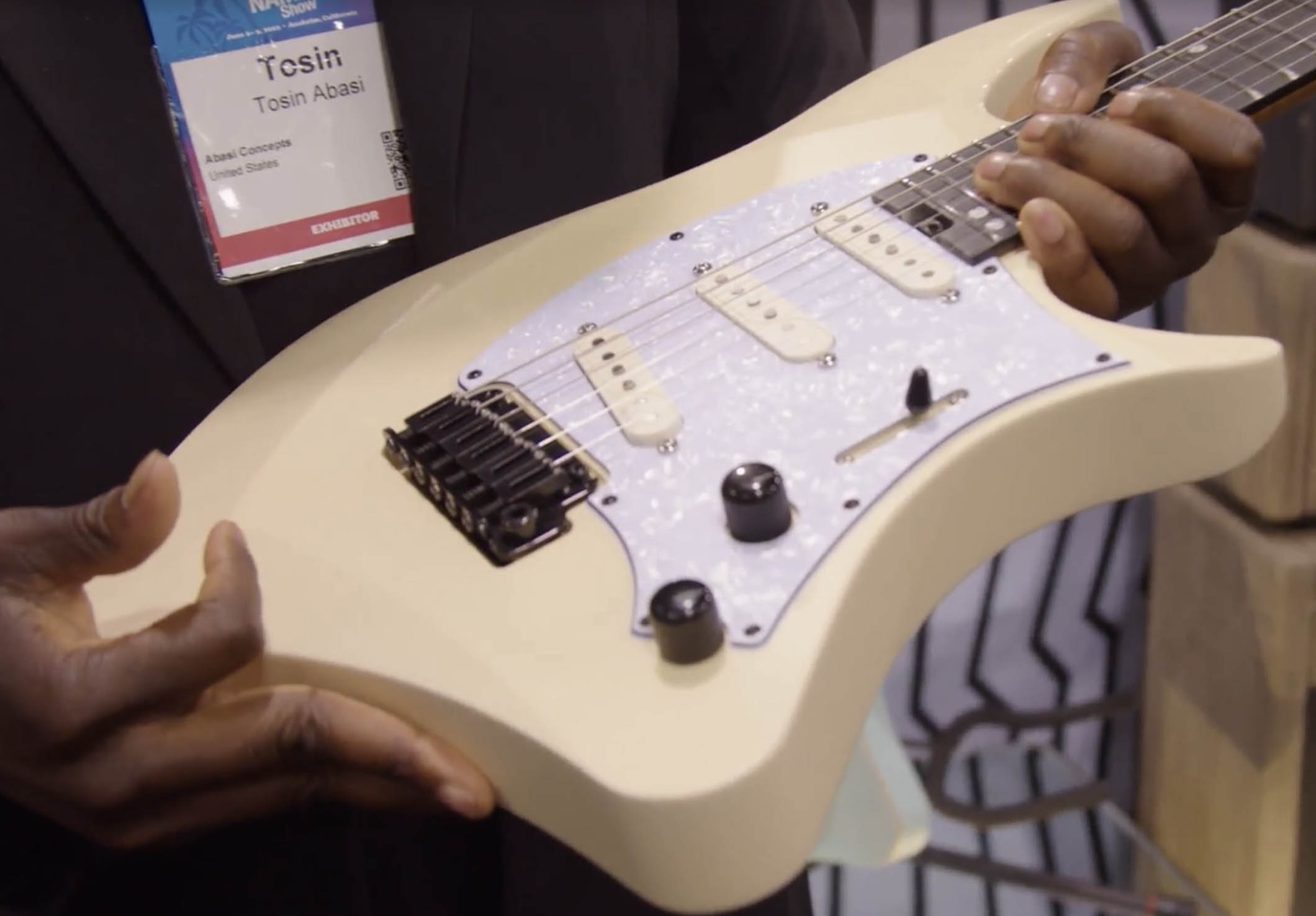 And a prototype of an upcoming super-thin, nylon-stringed Larada, which has been given a thorough testing, on the road with Animals As Leaders lately.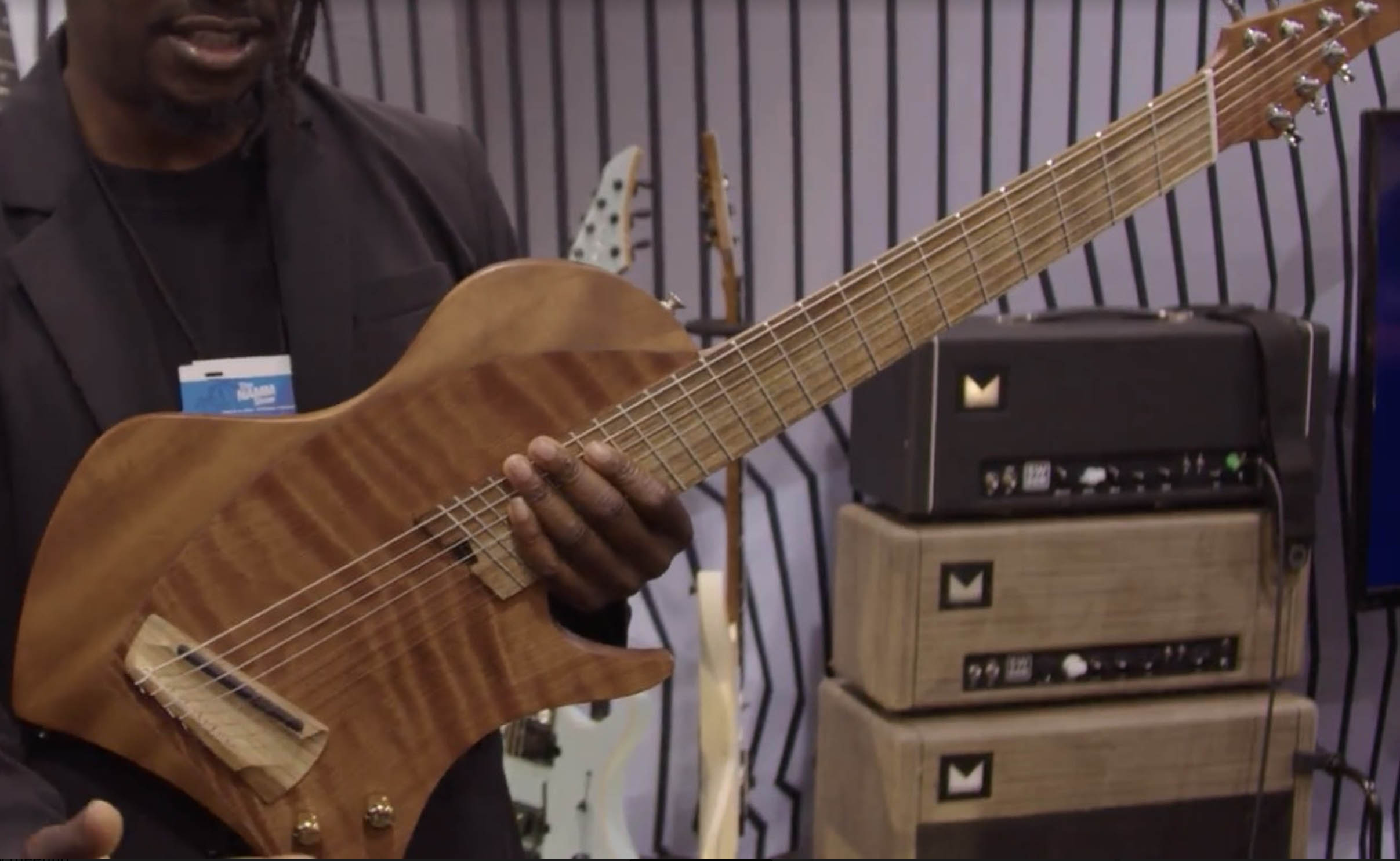 CREAM GUITARS
NAMM debutant Cream Guitars is showing off two models, the Revolver and Voltage, and what a debut. The Mexico-based manufacturer has landed in Anaheim in style with some seriously lurid colour ways to attract any unwitting journalists like moths to the flame.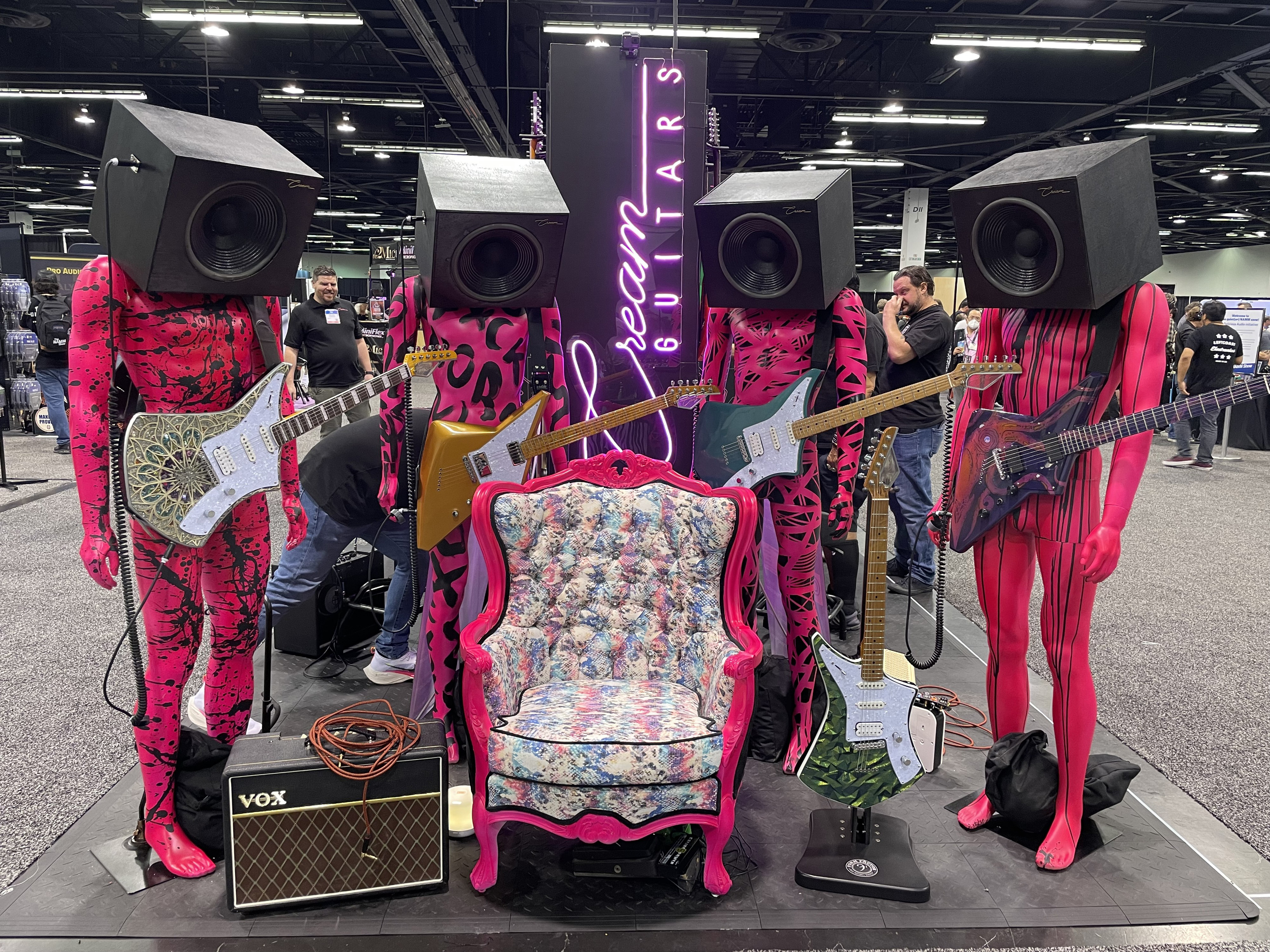 The aptly-named Voltage, with its reverse-explorer style, is hiding some tonal secrets under the scratch plate. Each humbucker volume knob has a push-pull setting to dial in another pickup. The bridge knob brings in a piezo pickup located under the bridge, while the neck dial adds in a P-bass pick up located between the two humbuckers under the pick guard.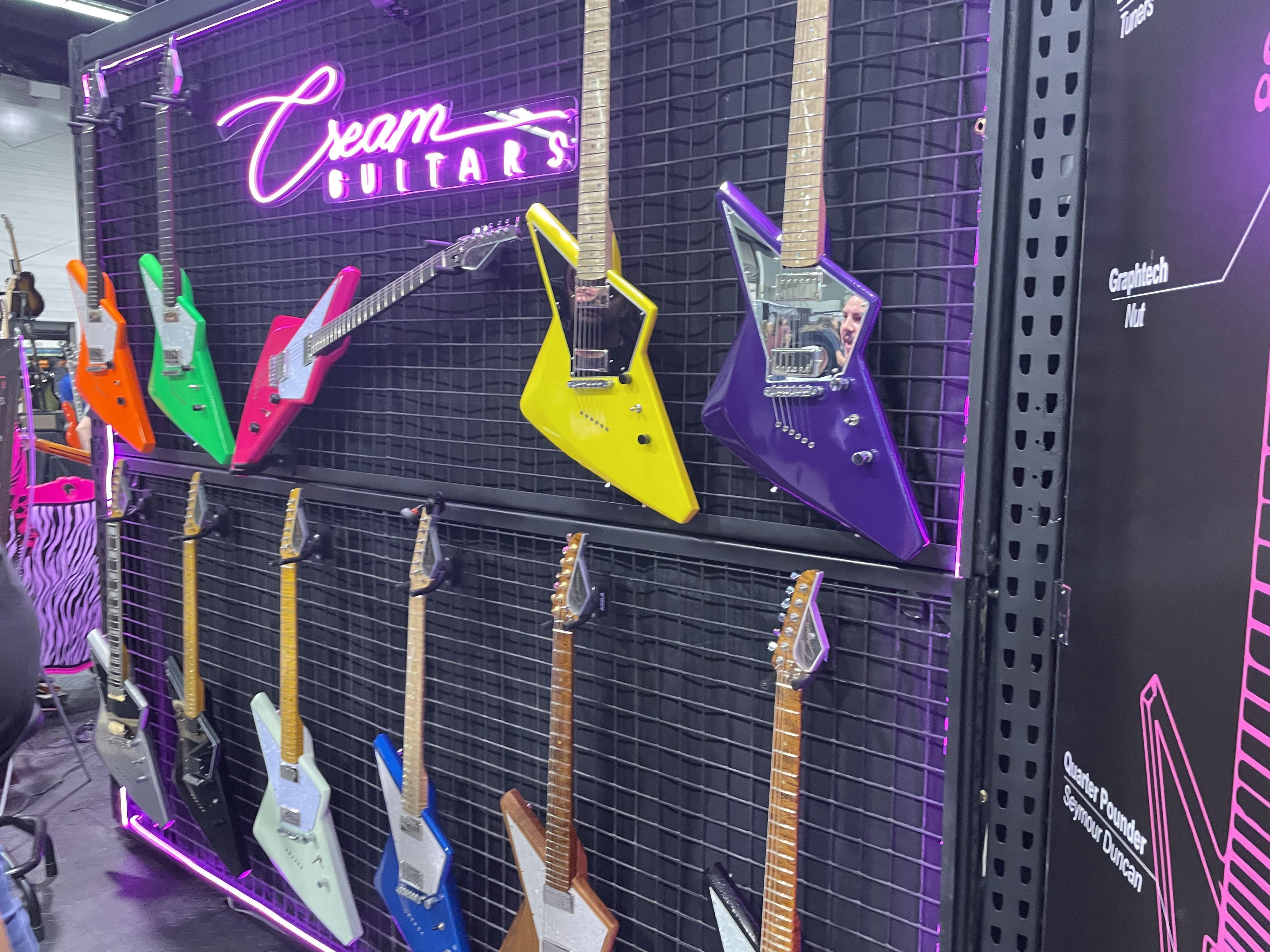 DONNER VALUE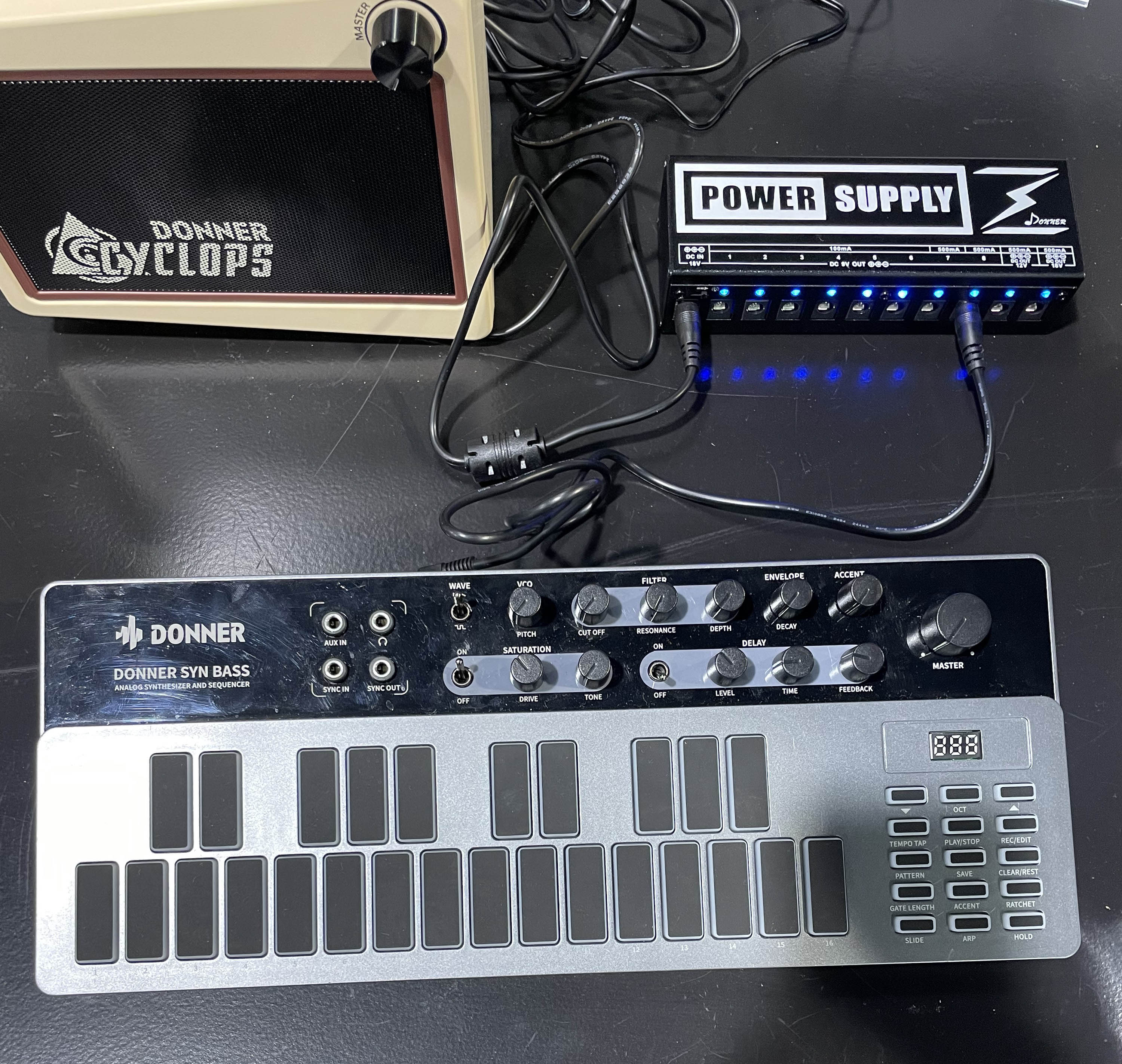 Donner make analogue synthesis affordable and accessible with the B1 Bass Synth, a single-oscillator affair that's capable of producing squelchy 303-style sounds. 
There's a silicone keyboard for jamming out riffs on-the-fly, or a sequencer that'll allow you to program in basslines with ease.
Read more>>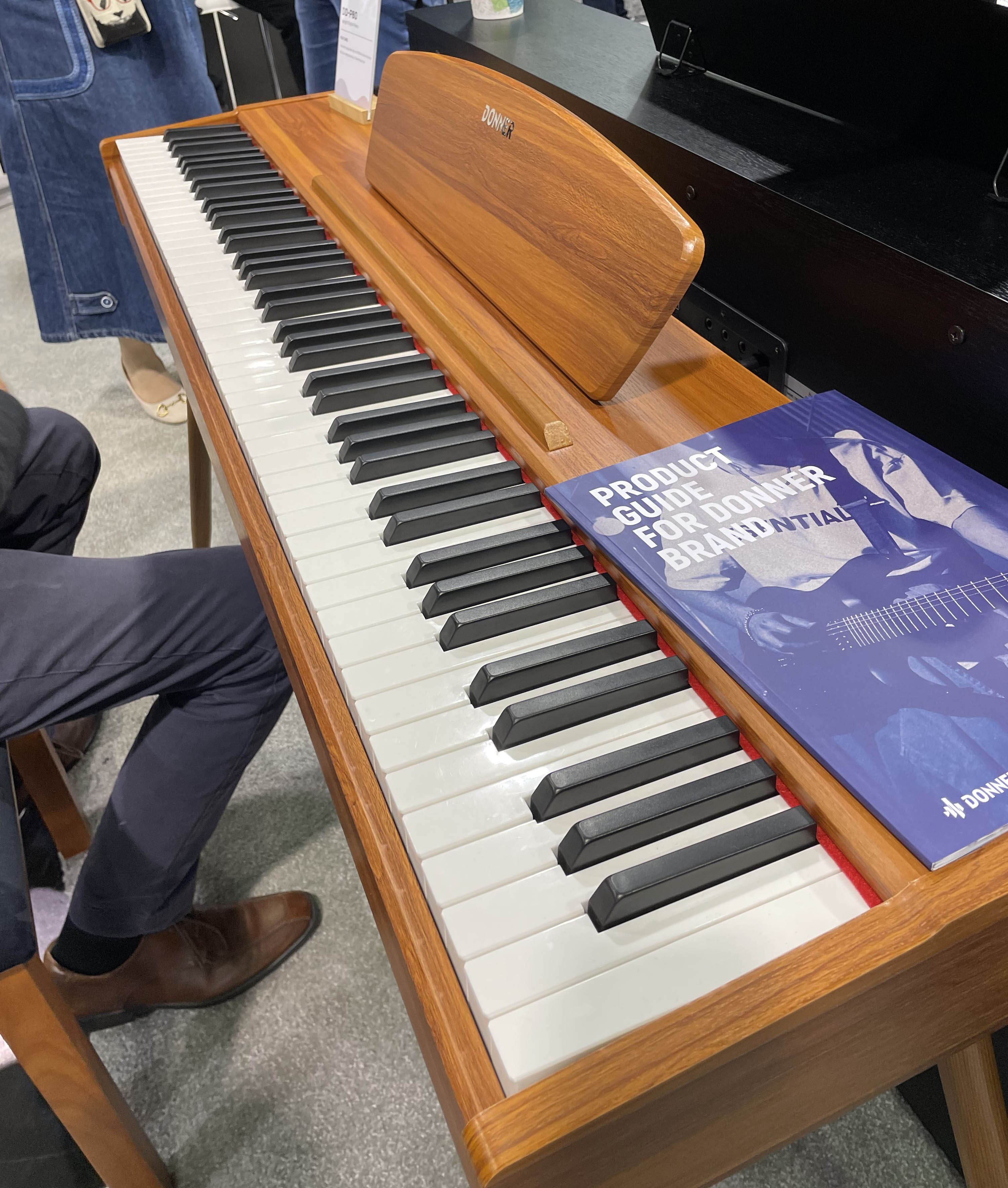 Another budget blinder from Donner, the DDP-80 is a beginner's piano with a fetching vintage aesthetic.
Read more>>
Motorised knobs!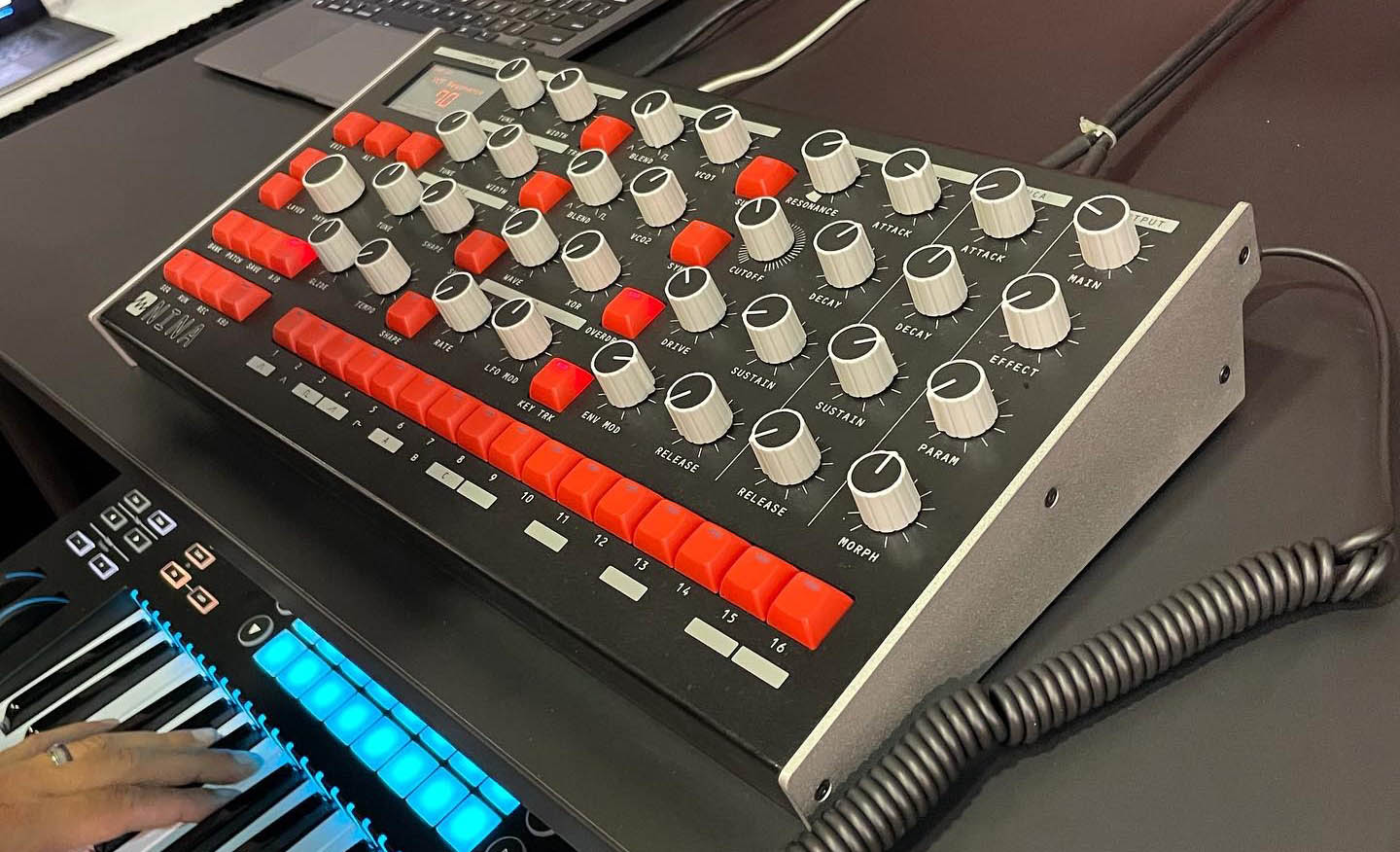 Synth newcomer Melbourne Instruments shows off its first product, the Nina. This 12-voice analogue polysynth is equipped with motorized knobs that twist automatically into place as presets are recalled and parameters change. 
Stay tuned for a sound demo video very soon.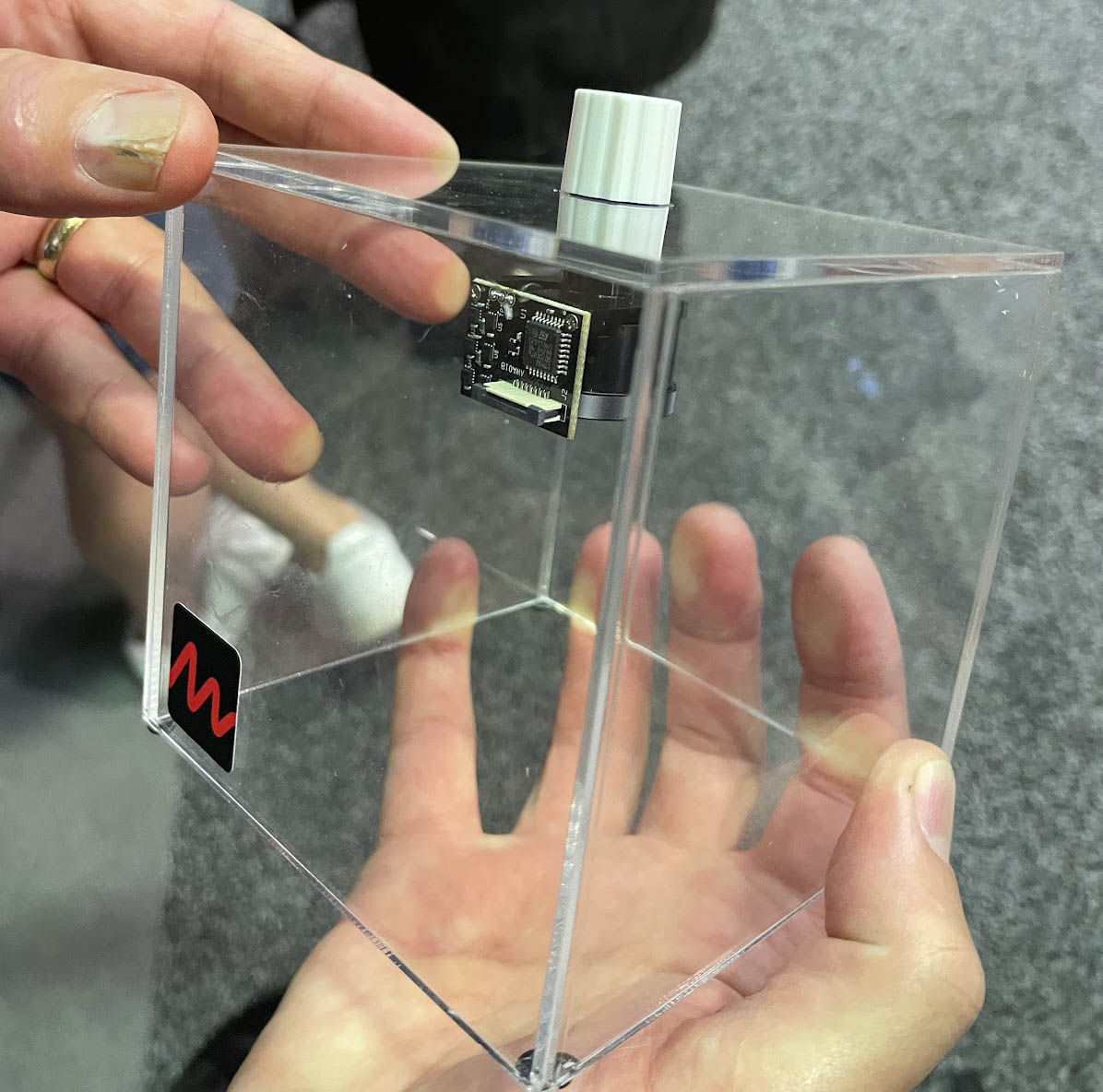 Melbourne Instruments is keen to shout about the technology behind the Nina's motorized knobs, which makes use of motors typically found powering airborne drones.
EVENTIDE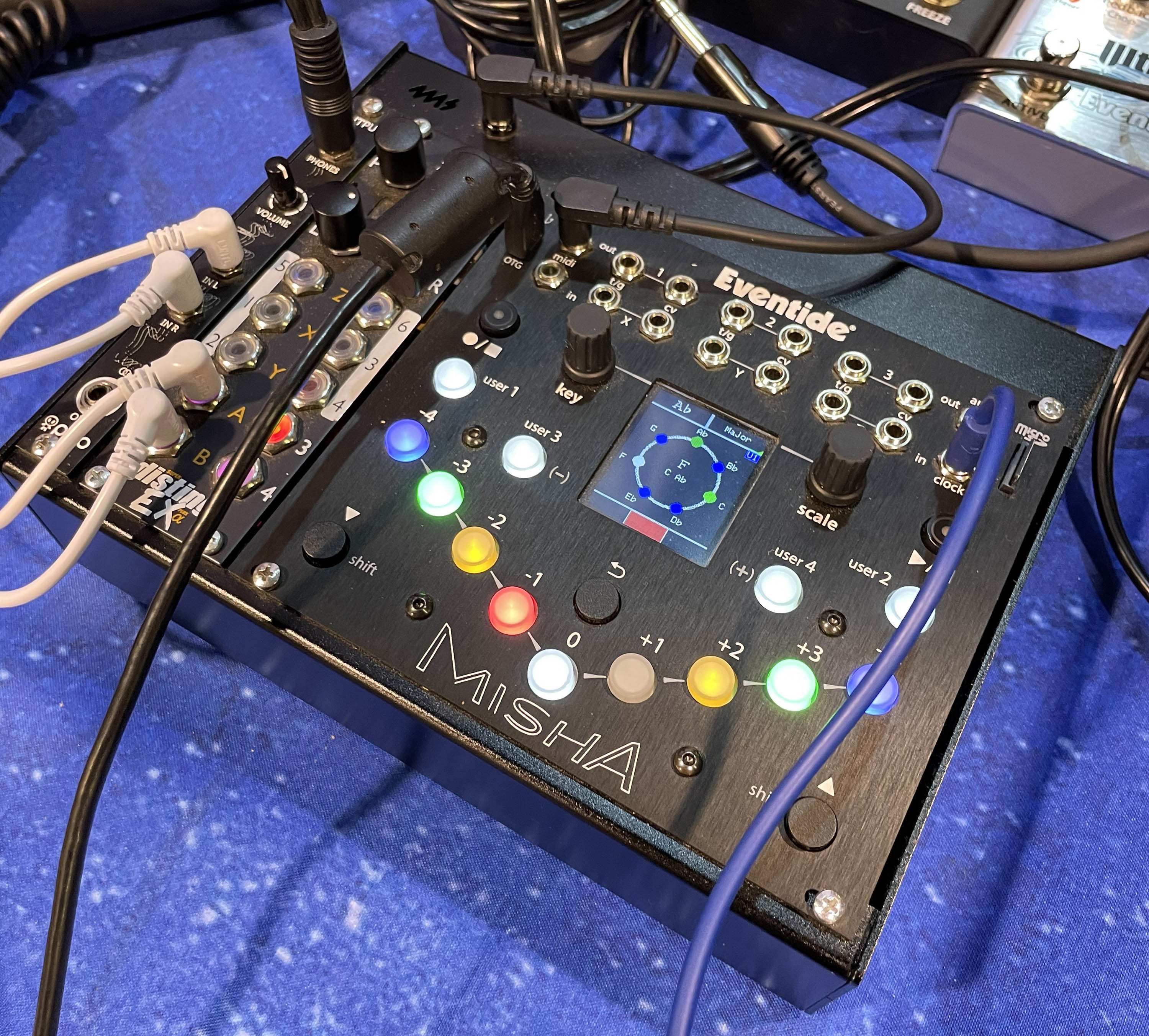 Eventide turn the tables on conventional sequencing with the Misha, a Eurorack-compatible sequencer and instrument that uses techniques inspired by serialist music and Euclidean geometry to generate unique and evolving melodic patterns across 100 different scales.
Read more>>
EASTMAN JULIET
Eastman has finally reunited Romeo with his Juliet. Three models launch the solid-body range that the company calls "an evolution of Romeo's carves and graceful curves."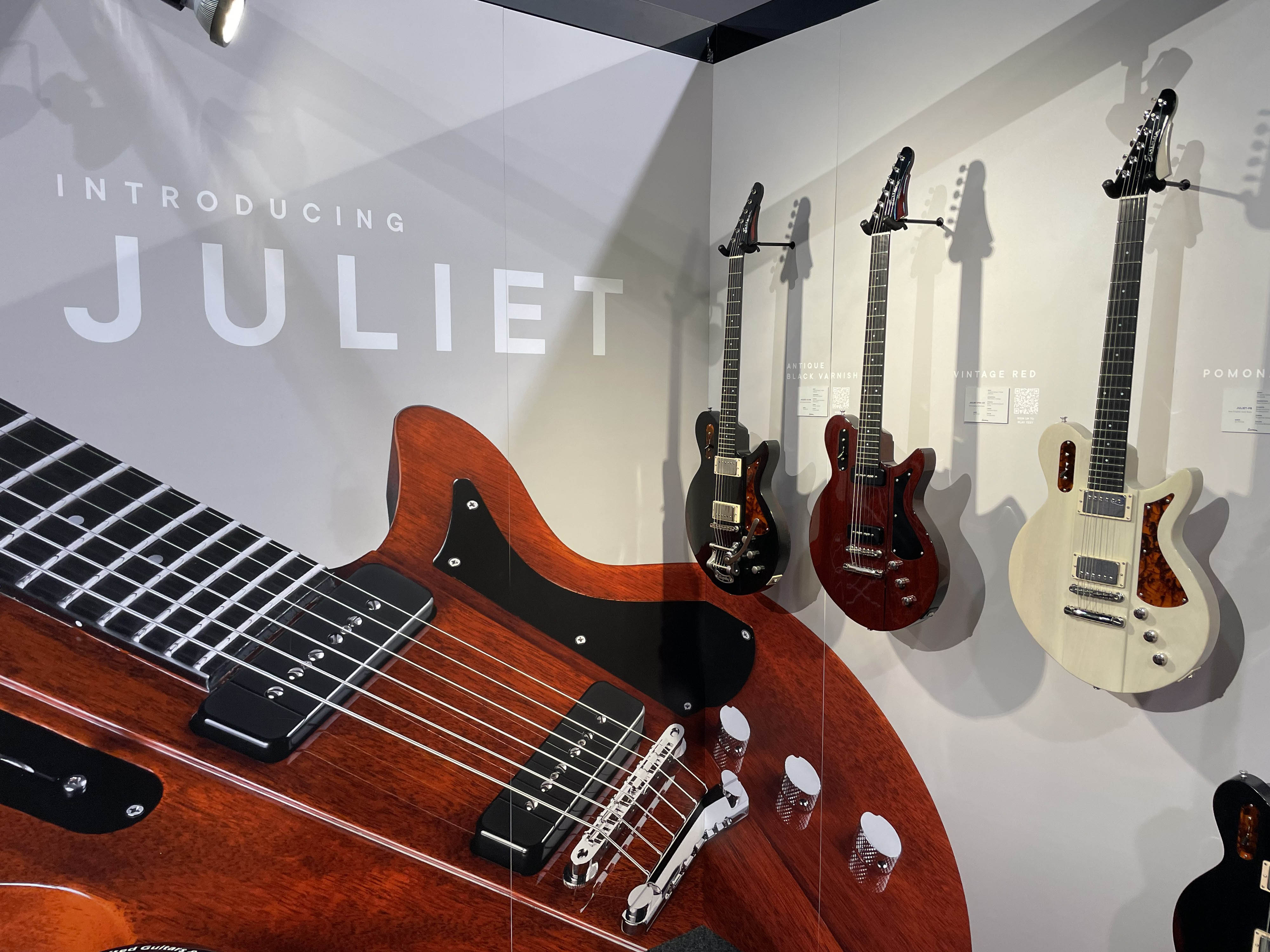 The Juliet/v-B-BK rocks a set of Bare Knuckle Old Guard humbuckers and a Bigsby trem all wrapped up in antique black with an antique finish.
Read more>>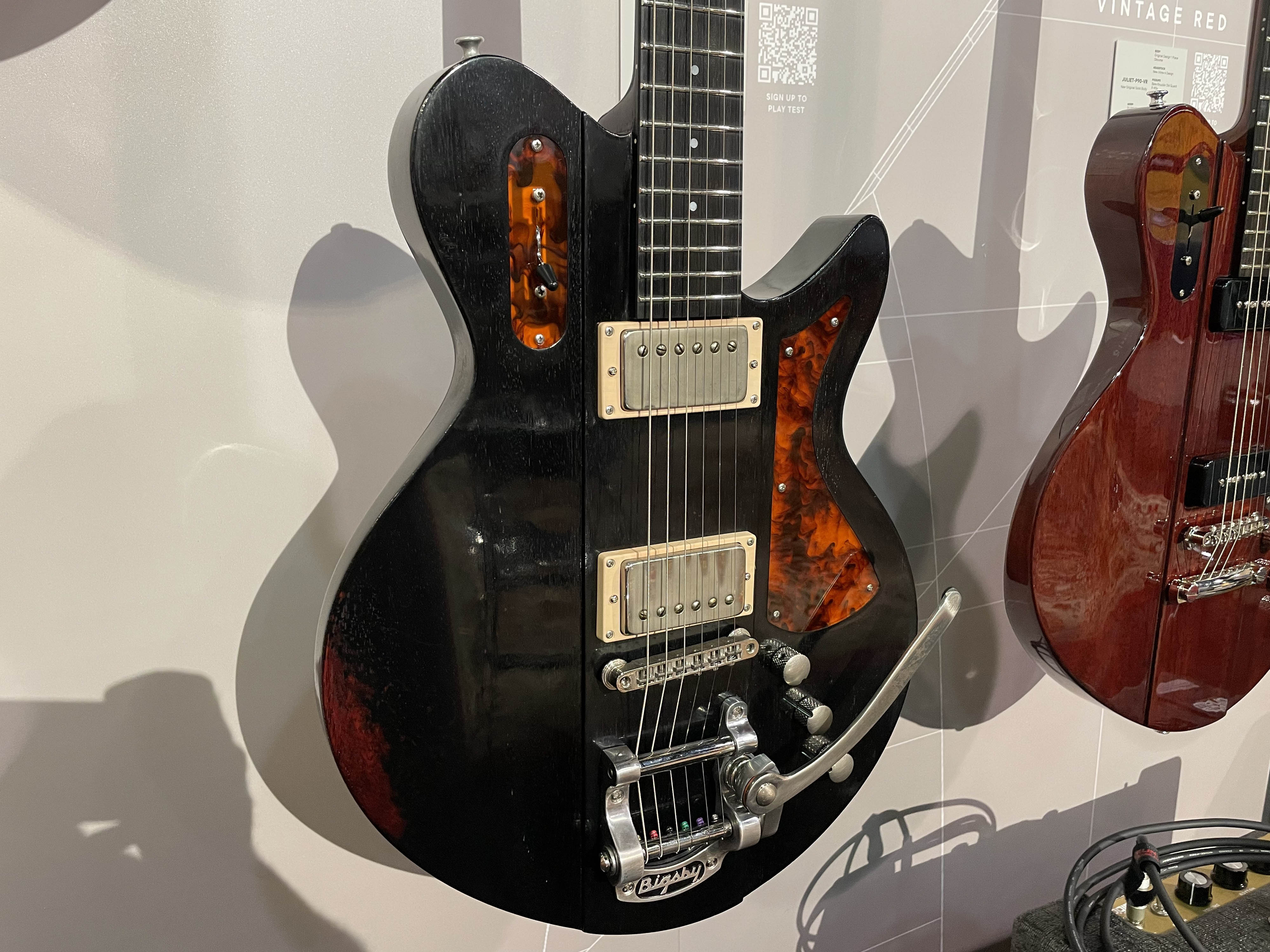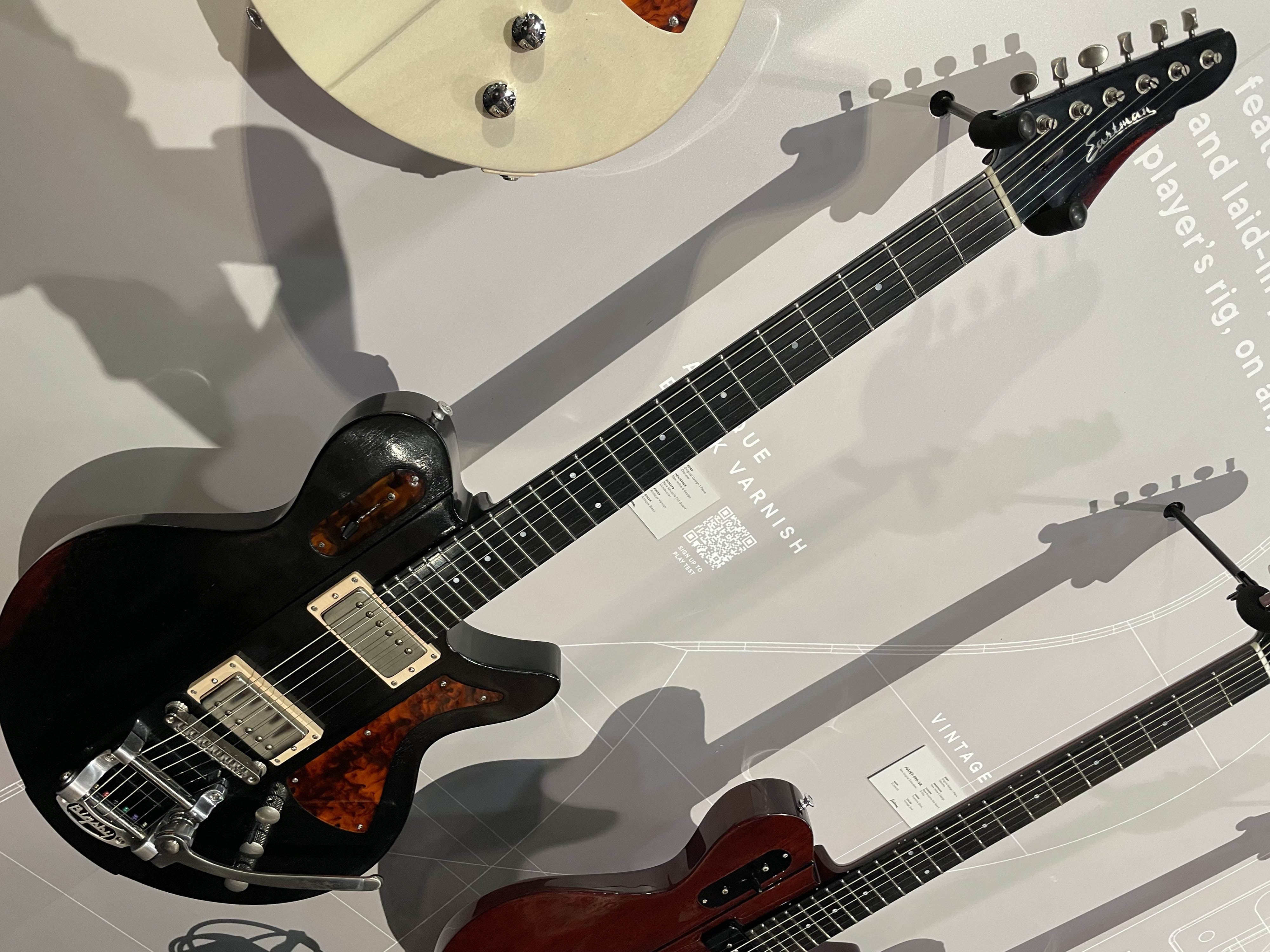 The Juliet-P90-VR is loaded with Bare Knuckle Old Guard P90s, one piece Okoume body in Vintage Red finished with Truetone Gloss.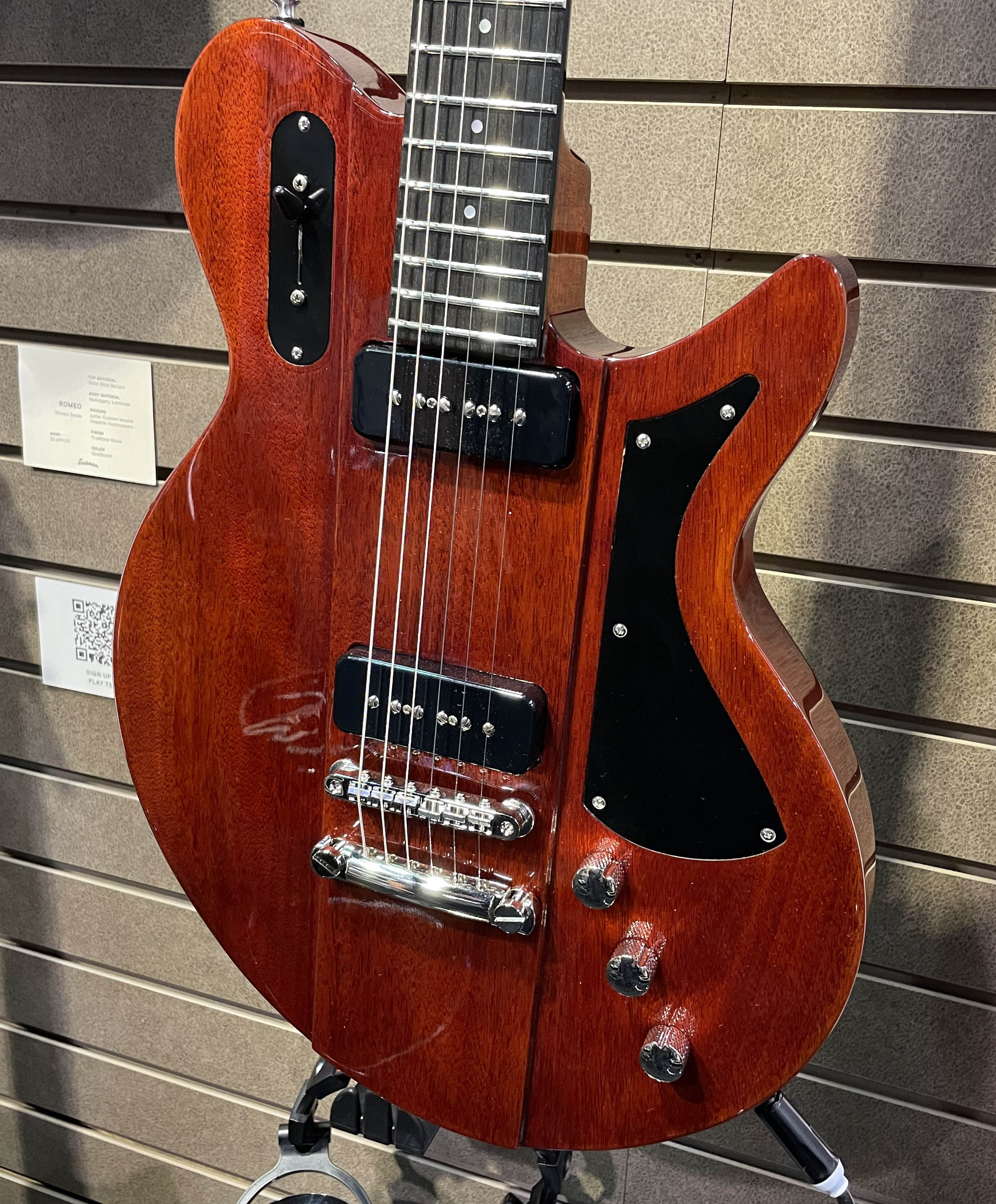 Last up is the Juliet-PB which rolls with the Bare Knuckle 'buckers as the Bigsby version, but instead opting for a Pomona Blonde with Truetone Gloss finish.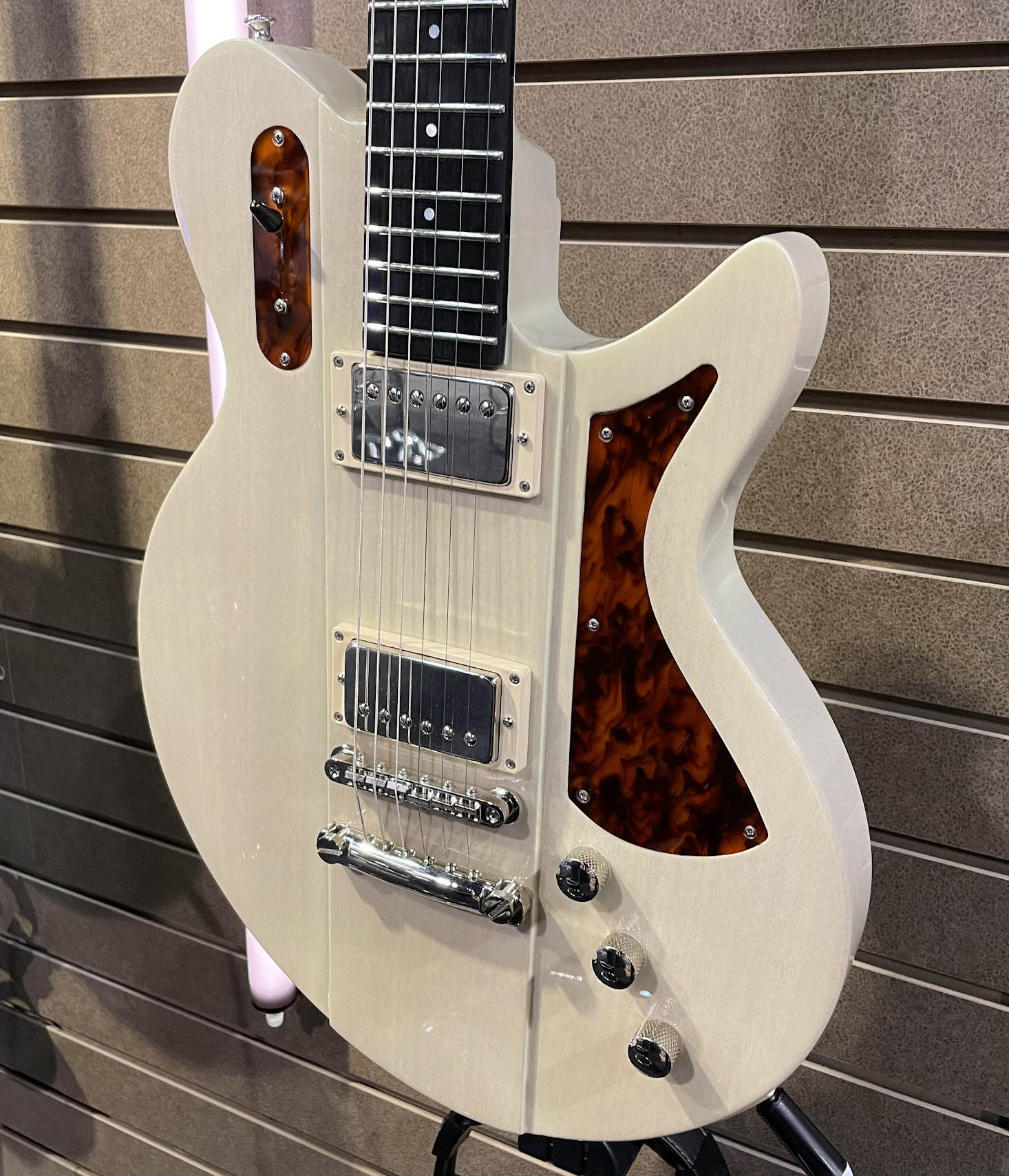 ---
1010 vision
1010 Music have given the Bitbox, their sampler module, a makeover – this all-black version still offers high-performance 16-channel sampling, multi-effects processing and wavetable synthesis, and it looks damn good while it's at it.
Read more>>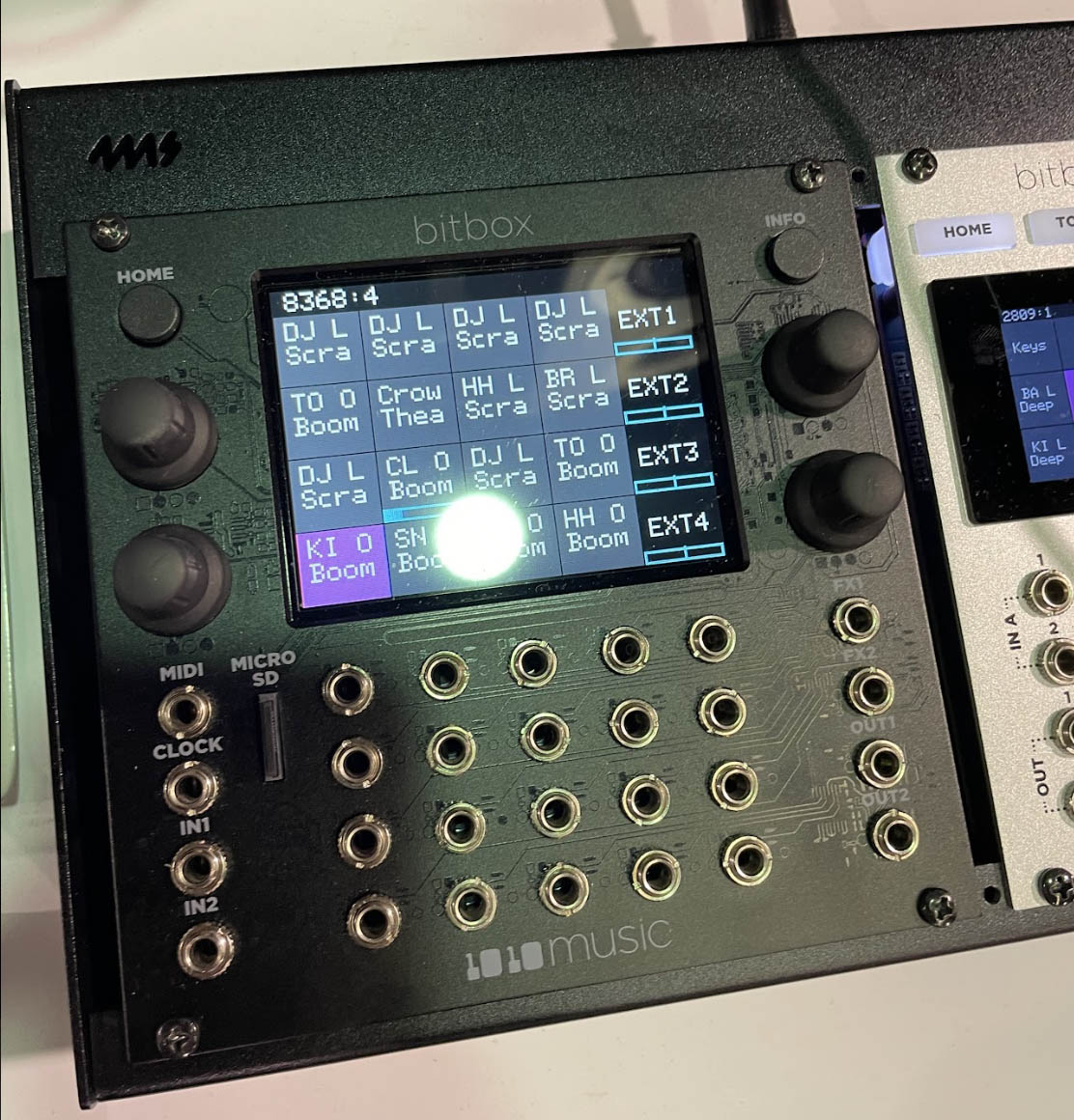 NOVATION NATION
Novation launch their biggest MIDI controller yet with the LaunchKey 88, a premium 88-note keyboard with a semi-weighted keybed and – as you'd expect from Novation – tight DAW integration and intuitive control.
Read more>>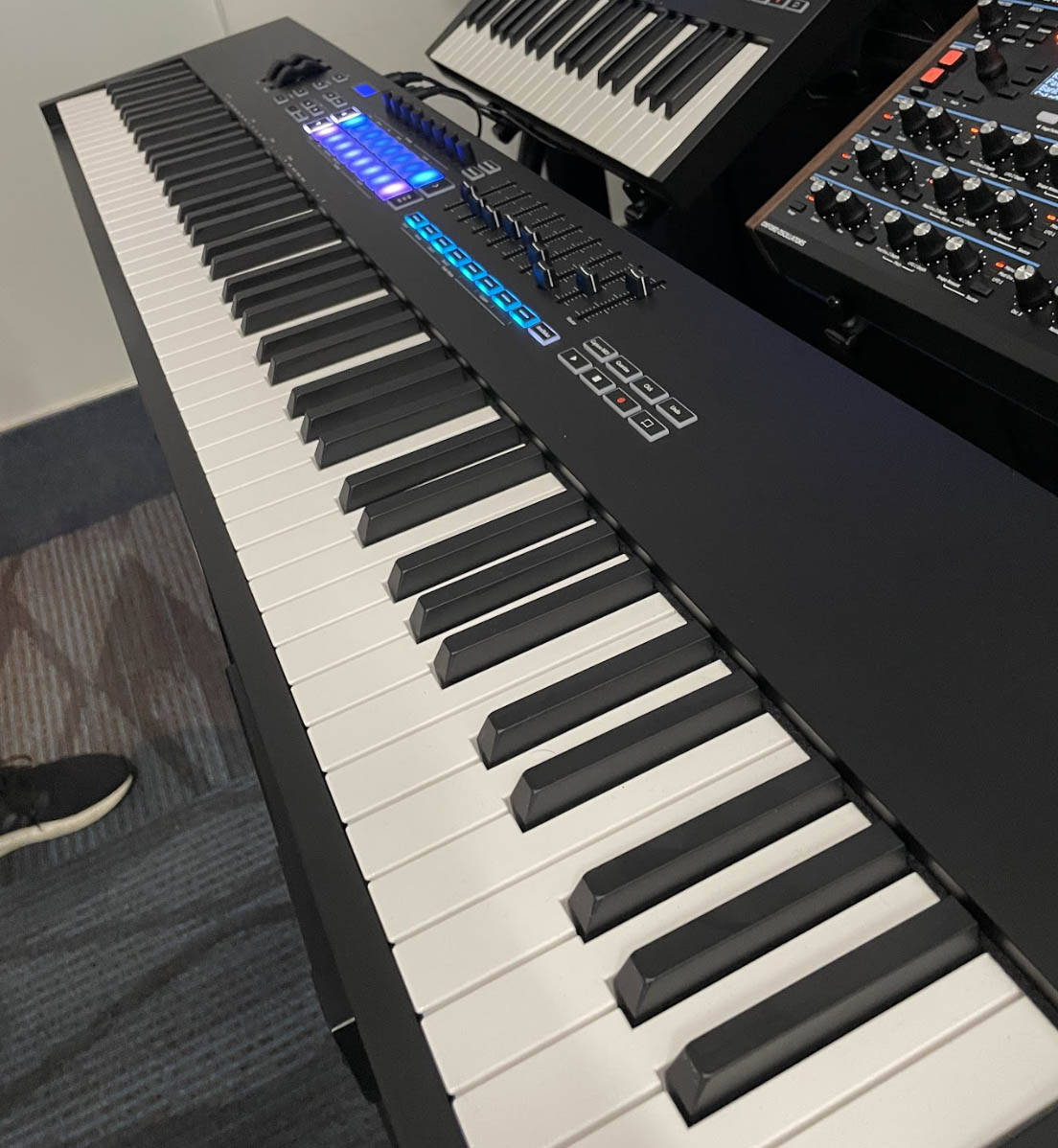 At the other end of the scale, the compact FLKey Mini offers similarly useful DAW integration and MIDI control for FL Studio users, in a much smaller package.
Read more>>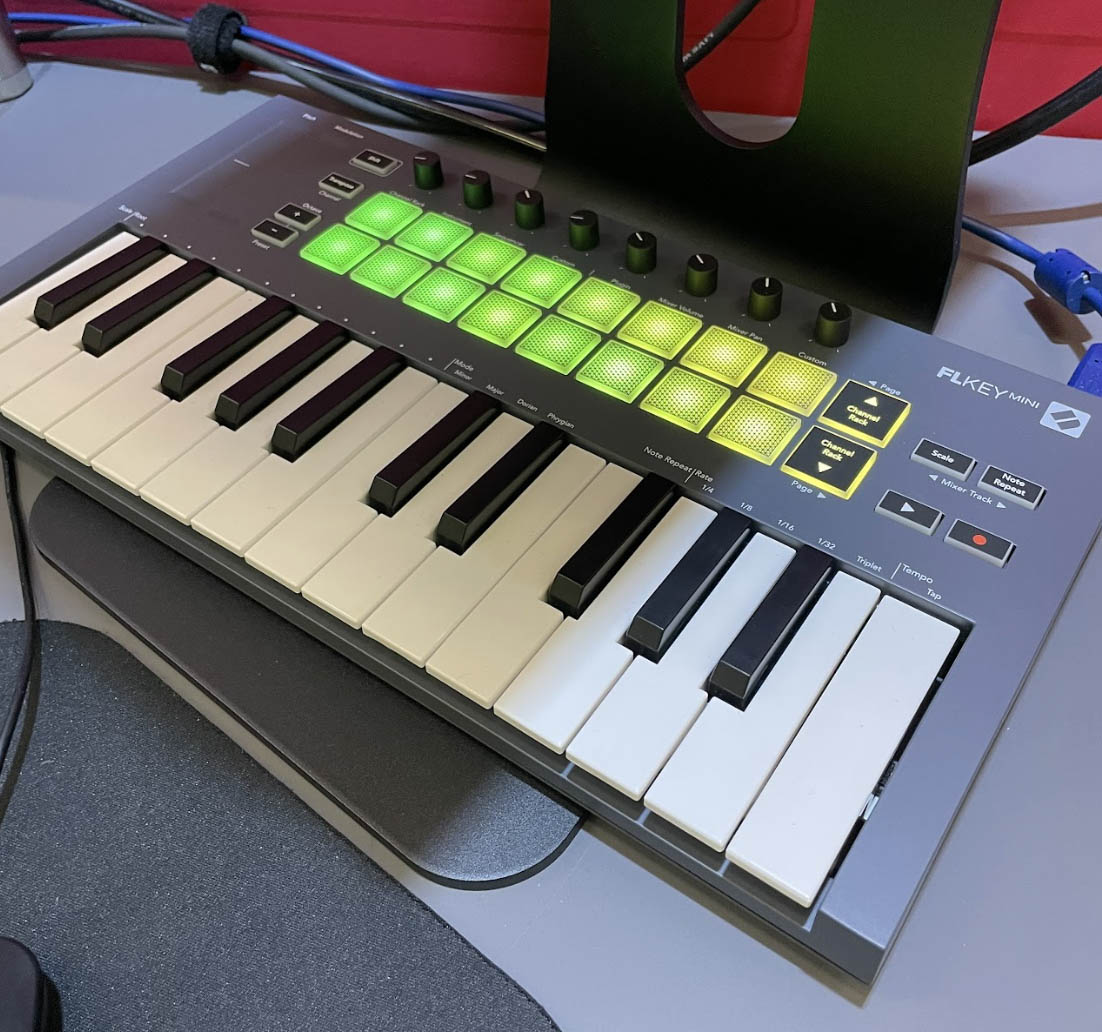 THOSE MOTORISED NINA KNOBS
Nina, a 12-voice analogue polysynth with motorised knobs, made a splash pre-show with some classic uncredited teaser leaks. We got a close-up look and listen at Melbourne Instruments' NAMM 22 booth.
EVENTIDE MISHA
We're used to seeing Eventide announcing plugins and guitar pedals, but Misha is something else. Set for release in the summer, what we have here is a Eurorack-compatible interval-based instrument and sequencer that promises nothing less than "a new way to make music".
Read more>>
The best guitar gear of NAMM 2022