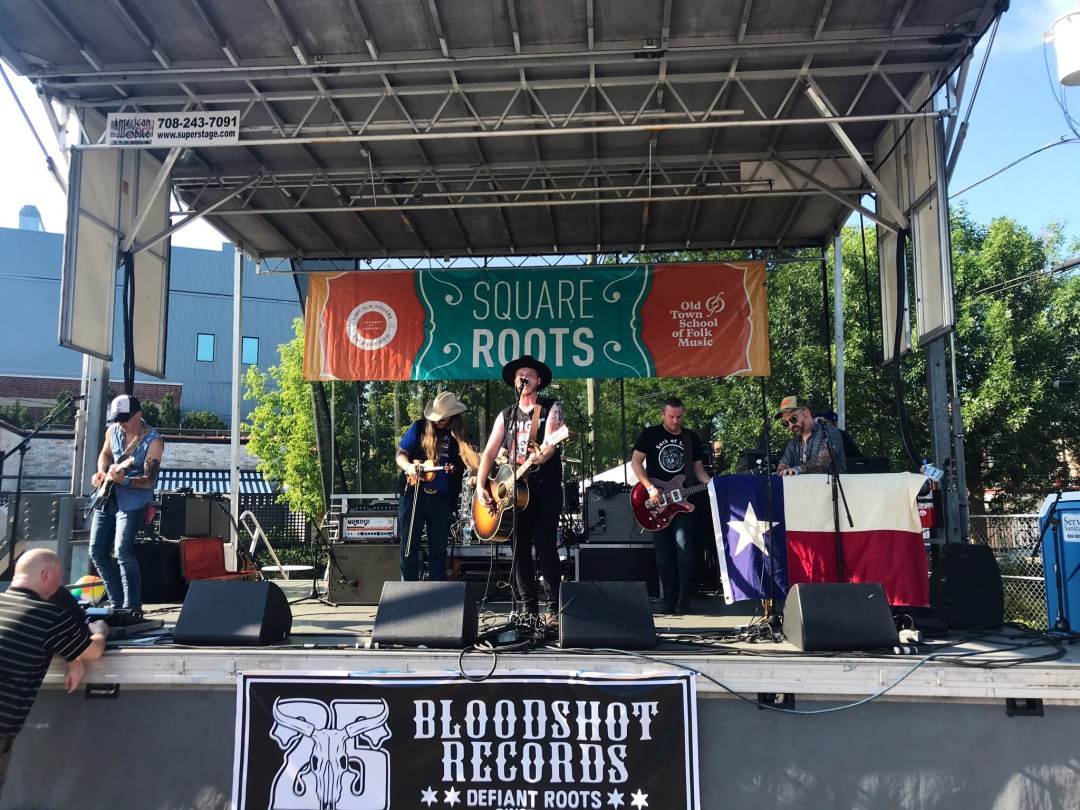 Bloodshot Records Sold To Indie Investor Exceleration Music, New Owners Promise To Honor Outstanding Artist Royalties
IRVING PARK — Days after its co-founder stepped down from the company, Bloodshot Records has been purchased by an investment group led by a group of indie label veterans.
Exceleration Music announced Friday it now has full operational control of Bloodshot Records and its catalogue, and promised to pay artists the outstanding royalties they are owed. 
Bloodshot co-founder Rob Miller announced Monday he was leaving the label amid a public battle with former business partner and co-founder Nan Warshaw.
In a statement, Warshaw said they considered various scenarios to continue Bloodshot without her, including selling her stake to Miller, but ultimately they supported selling to Exceleration.
Warshaw added that Bloodshot had worked with Exceleration's team for about a decade and they are the "indie leaders" best able to "carry Bloodshot's artistically-rich legacy onward."
"Thankfully, Exceleration can provide our artists a creative path forward, breathe new life into their catalog and offer them meaningful opportunities," Warshaw said.
Miller did not respond to a request for comment.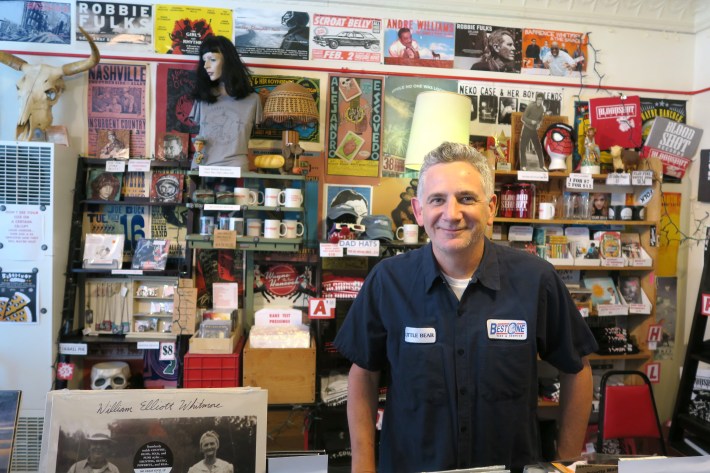 Exceleration Music was founded earlier this year by former Concord Music Group CEO Glen Barros; Dave Hansen, a former general manager of Epitaph Records and executive chairman of Merlin; Charles Caldas, Merlin's first CEO; Amy Dietz, previously general manager of Ingrooves and John Burk, a former president of Concord Records.
Representatives declined to say how much they paid to buy Bloodshot.  
Hansen said in a press release Bloodshot is a "vitally important part of American music history."
"It represents exactly the kind of company that fits Exceleration's founding ethos, which is to preserve and enhance the legacies of extraordinary independent companies and artists," Hansen said in a statement. "We are honored to have the chance to work with the music from Bloodshot's artists, to make sure the future interests of those artists are protected. We look forward to working to keep the Bloodshot history alive and relevant for many years to come."
Exceleration's leadership said in its announcement it plans to work with Bloodshot's team to honor royalty commitments throughout the transition and "ensure that no artist will be left in the cold and that no obligations are left outstanding." 
"First and foremost, we want to add value to the catalogue, to make sure it is optimized and discoverable across the entire marketplace and revenues are maximized, both in the physical and digital markets," Exceleration's leaders said in a statement. 
Exceleration plans to make the Chicago label's already published music more easily available, but any new releases by the label are complicated by the fallout from the public legal battle between Miller and Warshaw. The new owners said it is "too early" to say when new music would be released under the Bloodshot banner.
"There is a lot of work to be done at this juncture to right the ship and stabilize the operation. Once that is done, we intend to speak to artists to work out how we can work with them to ensure their work is represented in the market as effectively and powerfully as possible," Exceleration leaders said in a statement. 
William Elliott Whitmore, a musician who released "I'm With You" via Bloodshot in 2020, welcomed news of the acquisition.
"I am both happy and relieved to hear that the Bloodshot catalog has landed in the hands of independent-minded folks who have a long history of looking out for artists' interests," Whitmore said.
The unresolved legal issues between Miller and Warshaw previously led to other Bloodshot artists, such as Sarah Shook & The Disarmers, to sign with other labels to release new music.
After Miller announced he was stepping down, giving little clue about Bloodshot's future, the band tweeted they wanted clear answers about what would happen to their masters and those of other artists.
Kathie Russell, the band's manager, told Block Club Friday the band was aware someone had been trying to purchase Bloodshot for sometime. 
"Bloodshot has been functionally inoperable for a while. We kept getting paid but the staff had mostly left and there were only a few key people left. You'd have to be stupid not to see the writing on the wall. We left as a direct result of what was going on between Rob and Nan," Russell said.
It wasn't until Friday that Exceleration emailed the band announcing their acquisition. Russell told the new owners the band was now signed to a different label and that her main concern was ensuring the band continues to get paid properly for their first two albums that Bloodshot owns.
"They didn't breach our contract. Our masters are part of the Bloodshot catalog and our concern is that we get paid for them, period. That's all we care about," Russell said.
Bloodshot Records was launched out of a Wrigleyville basement in 1993 by Miller, Warshaw and Eric Babcock. The three founders wanted their new label to focus on roots-infused indie rock, punk rock and alternative country and later expanded to include neosoul and garage rock acts.
Babcock left the label in 1997 and founded the Nashville, Tennessee-based Catamount Records. Warshaw stepped away from the label in 2019 after musician Lydia Loveless alleged years of harassment by Chicago musician Mark Panick, Warshaw's domestic partner.
Founded on artist-friendly principles, and a distinctly DIY mindset, the label began by supporting artists who were breaking new ground. Many of them have gone on to become extraordinarily influential, including Jon Langford, the Waco Brothers, the Old 97's, Neko Case, the Sadies, Alejandro Escovedo and Robbie Fulks. 
A diverse mix of independently-minded acts followed, including Whitmore, Justin Townes Earle, the Bottle Rockets, Laura Jane Grace, Wayne Hancock, Kelly Hogan, Andre Williams, Bobby Bare Jr.,  Ha Ha Tonka, Luke Winslow-King, Lydia Loveless, Sarah Shook, Cory Branan, Graham Parker, Scott H. Biram and Murder by Death.
"The team behind Exceleration Music brings to the table a level of experience and integrity that is much needed in this moment. I look forward to working with them in both protecting and creating new opportunities on the catalog Lydia Loveless has with the label," said Howard Greynolds, a manager at Overcoat Management who represents Loveless, Glen Hansard and Iron & Wine.
RELATED: Bloodshot Records Marks 25th Anniversary With New Compilation Album
Bloodshot joins a growing roster of companies that Exceleration has invested in or partnered with, including Alligator Records, celebrating its 50th anniversary this year. Exceleration also bought the jazz label Candid Records, and partnered with the Ray Charles Foundation, with whom they launched the recent True Genius box set and digital campaign. 
Subscribe to Block Club Chicago. Every dime we make funds reporting from Chicago's neighborhoods.
Already subscribe? Click here to support Block Club with a tax-deductible donation.

https://blockclubchicago.org/2021/10/22/bloodshot-records-in-irving-park-bought-by-exceleration-music-as-new-owners-promise-to-honor-outstanding-artist-royalties/