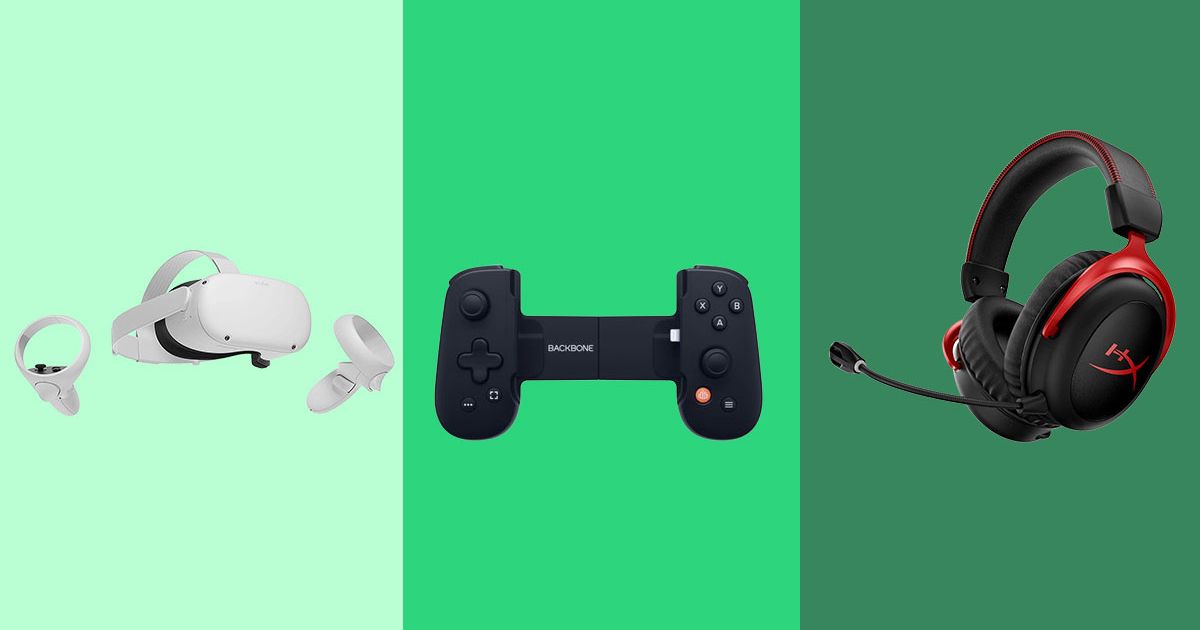 5 Great Gifts for the Gamer in Your Life
Gaming is one of the most popular hobbies worldwide, with more than three billion people playing video games globally. From real-time strategy and roleplay to simulation, sports, and action and adventure, there are endless genres and titles to explore. As gaming becomes more popular each year, there's a good chance that some of your nearest and dearest will be avid gamers, so we've rounded up the perfect gifts for them:
1. Gaming Chair
Gaming sessions can often last hours (or days!), so it's important to ensure that you're sitting comfortably. Your posture can be negatively affected when you spend long periods looking at a screen but using a gaming chair will help to keep you comfortable and prevent unnecessary aches and pains. Choose an ergonomic gaming chair for maximum support and select custom colours and designers to suit your loved one.
2. Gaming Mouse
If a friend or family member loves gaming, you can be confident that they'll enjoy specialist devices designed to enhance gameplay. A gaming mouse is typically far more sensitive than a regular mouse, which provides maximum control over movements. In addition to this, Lenovo gaming mice are designed to optimise the gaming experience with programmable buttons placed in convenient locations and offer a range of features, such as tactile feedback and textured grips.
3. Gaming Gloves
Gaming can be a stressful business and you don't want to fail a mission or let your teammates down because of sweaty palms! Fingerless gaming gloves are a great way to enhance your performance, no matter what type of game you're playing. With anti-sweat fabric and textured palms, you can optimise your control and stay cool. You'll also find that some gaming gloves incorporate compression functionality to help reduce the risk of discomfort when you're enjoying an extended gaming session.
4. Smart Lights
Gamers should be mindful of the impact that their favourite hobby can have on their eye health and take steps to protect their sight. When you're using a monitor for hours at a time, it's natural for your blink rate to decrease, which can lead to tired or irritated eyes. Furthermore, if you're straining your eyes because of poor lighting, you might experience headaches or blurred vision. Decking out a gaming room with smart lights makes it easy to customise the environment and enhance visibility, which is why smart lights are a top choice for gamers!
5. Gaming Headset
Gaming headsets offer a more immersive experience and give gamers additional control over audio settings. With personalisation and customisation options, along with extra features like built-in microphones, gamers can complete their rig with a specialist gaming headset that combines comfort and performance.
Choosing Gifts for Gamers
Optimal gaming setups can vary depending on what consoles and game genres someone enjoys, so be sure to get to know a loved one's gaming preferences before buying gifts for them. By doing so, you can select the ideal gifts for family and friends, and you might even become an avid gamer yourself!